About a week ago, Caroline and I went in Gap. They had a really cute dress on one of the display models and Caroline really wanted it. But I'm hesitant to buy her anything these days because she prefers to dress like she's on her way to work out at the gym so I told her we'd wait and see.
Which is code for "I'll see if you forget about it".
But she kept talking about the dress and a few days later I went back to Gap and discovered it was 30% off. So I bought it. And I bought the denim vest that they had paired with it. I have always loved a denim vest. You can take the girl out of the early 90s, but you can't take the early 90s out of the girl.
Caroline was so excited about the dress, but she took one look at the vest and said, "No thank you". Really? You don't want to help your mother in her effort to bring back the denim vest?
No. She didn't.
Never mind the fact that I have held onto my denim vest all these years just waiting for its triumphant return to glory.
Then on Wednesday morning I put on my new pair of yellow jeans with a denim shirt. And I looked in the mirror and realized I was one perm and a Brighton belt away from my 1991 self.
Which may explain why I was so excited to hear a Guns N' Roses song on the radio later that day and the sweet sounds of Axl Rose reminded me that all I need is just a little patience.
I'd like to think he was talking about my denim vest.
Here are a few things I found this week:
1. heidi tank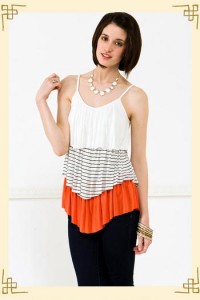 I wouldn't wear this by itself because I need to do about 6,042 pushups. But I love the layers and think it might look cute with a little sweater or something over it.
2. evening sun blue lace dress
I love the color of this. It would be the perfect dress if you're invited to a summer wedding.
And speaking of lace, I really like this too. It's a softer look, but I bet it would look great with gold sandals. Assuming that they're happening this summer.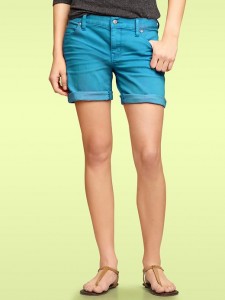 I think I've expressed my issues with shorts. But I tried these on this week and they are really cute. And kind of the perfect length. My only regret is that they don't come in more colors.
This is pretty.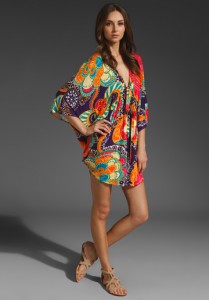 Let me be clear. I would not wear this as a dress. But I would totally wear it with a pair of skinny white jeans.
7. courtney bag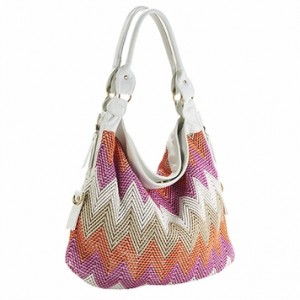 I saw this purse in person the other day and it is so much cuter than it is in the picture. I'm a little bit in love with it.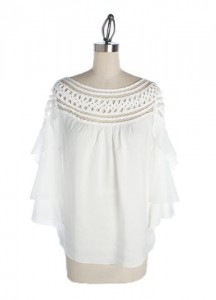 Y'all know I love a white shirt. And I'm a little torn about this one. I like that it is different from other white shirts. But I'm slightly concerned it might be a Seinfeld puffy shirt.
However, I think I'm leaning more towards cute. Picture it with some colored jeans and sandals.
Or maybe with a sword and a big ship flying a flag with the Jolly Roger on it.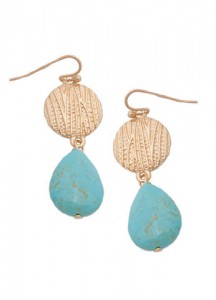 Some of you asked about turquoise jewelry the other day. I really like these earrings. And this site has a lot of really cute turquoise pieces and pretty reasonable prices.
10. There is no 10. Because I numbered wrong and just realized I don't have a tenth thing. And I'm too tired to look for something. So here's number ten, I'm an idiot. All that math homework I've been helping with doesn't seem to be paying off.
Unless you count my new and improved knowledge of cylinders and spheres.
Y'all have a great Friday.