I'm not sure how it's already Friday. But that's what the calendar says and so I'm going with it.
So I guess I'm posting about clothes today and everything else can wait until next week which is just as well since most of our summer days tend to be a repeat of the day before. Like Groundhog Day with Bill Murray.
Except for it's June. And Bill Murray is nowhere to be found.
Anyway, on a fashion related note, many of you have emailed or left comments wishing that I'd feature more plus-size clothing. So I wanted to tell you about a site that I found a while back but keep forgetting to mention. It's called One Stop Plus. It's basically a place where you can search for a dress or a shirt or whatever and it will show you what's available at a variety of stores. And you can search by color or price too.
So there you go.
And here are a few other things I've found this week.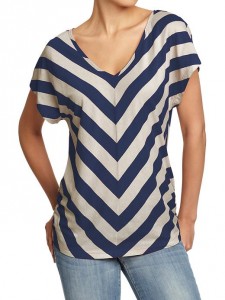 This is only available online but it would be perfect for the 4th of July. Or really anytime.
I have a version of this top that I adore.
3. zoe turquoise and red earrings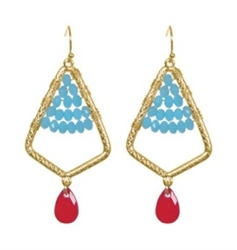 These are so beautiful. I love the turquoise and red together.
4. sakura breeze striped dress
I think this dress is cute.
And thanks to two semesters of Japanese that I took in college I also know that sakura means cherry blossom tree. You'd be shocked at how little you get to use the four Japanese words you know when you live in Texas.
I think I mention this every summer but I love Swim Systems swimsuits. It's all mix and match tops and bottoms.
6. bohemian romance maxi dress
This is pretty. The sleeves would cause me to die of heat in the summer, but maybe I could think about it sometime in November.
(I just proofread this and had typed "die of feet". Which is another likely possibility. I have an aversion to feet. It's why I can't watch that commercial where the groom goes down the aisle barefoot.)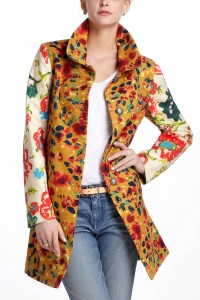 There's something about this I really like. But it may also cause me to die of heat or feet anytime before November.
8. lakeside lounging polka dot swimsuit
I love the retro look of this swimsuit. Very fun. Like maybe something Gidget would have worn.
Don't ask me how I just pulled out a Gidget reference. It's like my four words of Japanese.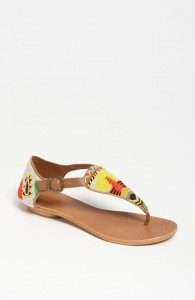 These are so cute. And I'd love them with colored jeans. Or basically anything.
10. team USA t-shirt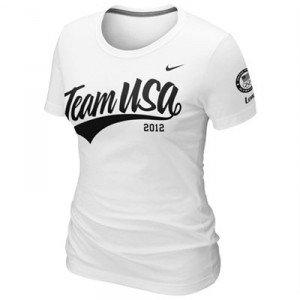 And if you really want to be patriotic, then there's nothing better than a Team USA t-shirt.
That's it for today.
Y'all have a great Friday.