Yes. Today I am grateful for Christopher Columbus because he set sail with the Nina, the Pinta and the Santa Maria in 1492 and we are still reaping the benefits all these years later because not only do we live on a nice continent, but we also get a long weekend. Which I'm sure is a comfort to all those people who died of scurvy and dysentery during the voyage.
Of course I didn't realize it was a long weekend until yesterday. But in full disclosure I also thought Caroline had early dismissal at school yesterday and today and I was wrong because it's next week.
What I'm trying to convey is that I'm unreliable at best and my calendar is a mess.
Anyway, at least I can share a few fashion finds with y'all. But I'll be honest, it was slim pickings. I'm not sure what is going on but I met my friend Steph for a little shopping yesterday afternoon and we both agreed that we haven't found anything we really love yet this fall. We even discussed that we may resort to wearing all black and just accessorizing from here on out.
Desperate times and all that.
So with that disclosure, here's what I found.
1. old navy active compression pants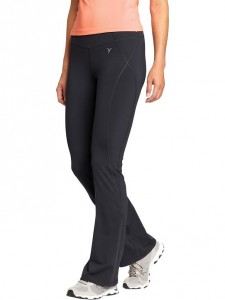 I just bought my third pair of these yoga pants. None of those pairs have actually been to yoga.
But they are really comfortable and are made out of some type of material that doesn't fade and get all stretched out.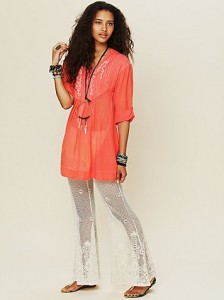 There is no world in which I will ever wear mesh pants. I just want you to know.
But do you remember that I showed y'all this tunic this summer? And I think we all agreed it was really pretty but a little pricey?
Well, it's on sale for $49.95. And it also comes in white or navy.
I nearly bought a pair of these the other day. Except the ones I found were more expensive and I really think this is just a fun thing to have and not something I want to invest any substantial amount of money in.
Do you like how I just made that sound like I'm some sort of investment banker looking for a hedge fund or something?
Anyway, these are only $19 and I think they're cute. I'd wear them with boots.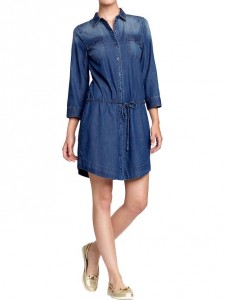 I can't remember if I've already shown this, but I think it might be cute with the aforementioned leopard print skinny jeans. And boots.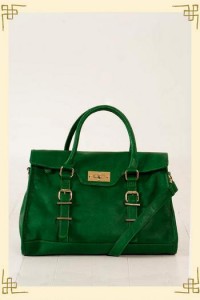 I'm going to tell you something. I have looked at every available purse in the free world over the last week or so. Because I really need a new purse for fall.
However, I have commitment issues. I also have budget issues.
But this is kind of fun in the green.
6. towne and reese lila gray necklace
I really like this gray necklace. I've never really thought about owning a gray necklace because, well, it's a gray necklace. But now that I've seen this one I have reconsidered my stance.
Not that it was really a firm stance to begin with. It was more of a murky ideology.
7. smoky quartz and teal necklace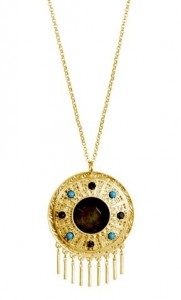 I really like this. It kind of has a whole Rachel Zoe kind of look to it.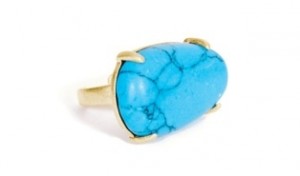 Are you noticing that I'm a little focused on jewelry? This turquoise ring is perfection.
9. corded dobby striped trench
This trench coat is adorable. And, best of all, it's 60% off right now when you use the code take60 at checkout.
The same goes for this darling top. It's 60% right now at the Loft.
That's it for this week.
I wish you all a Merry Columbus Day.