P came in yesterday morning wearing olive colored cargo shorts, a navy shirt and gray socks that hit about mid-calf with running shoes and asked, "Does this look okay?"
I responded, "Where are you going?"
He told me it shouldn't matter where he was going. What he had on was either okay to wear in public or not. There was no in between.
However, I disagree. Are you going to meet with a potential client? Or are you going to Walmart? Because nobody is going to bat at eye at those mid-calf socks at Walmart. In fact, they may wonder why he's so dressed up.
But it ended up not mattering because he went and changed based on the fact I didn't say it looked ok and instead asked where he was going. He took that as a sign that it wasn't his best look. Which was probably a good call.
On a brighter fashion note, a few of you asked about the blog that documents what Kate Middleton wears. It's called What Kate Wore and you're life is about to be significantly better. It not only shows the outfits and accessories but usually tells you where they're from in case you're in the market for a $7000 evening gown.
Because you never know when you might get invited to a Regatta Gala.
Here are a few more practical things I've found this week: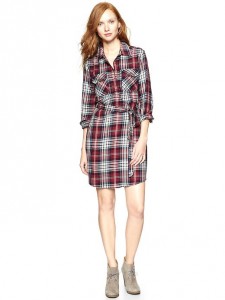 I saw this in Gap the other day and really liked it. And I almost tried it on but I knew if I tried it on and it looked cute then it would take all the willpower I possessed to not purchase it.
So I didn't try it on.
However, I am still thinking about it. I can see it with a pair of leggings and tall boots. It's calling to me.
2. spearmint sequined collar top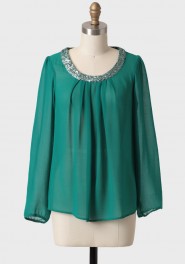 This would be fun for the holidays. All green and sparkly.
3. twill parka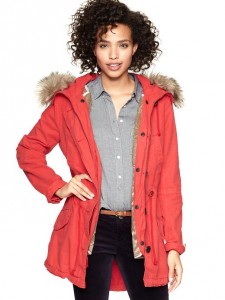 This was in Gap too and I really like it. The fur hood comes off in case you don't want to look like a lion something bad has happened to. However, I think this particular fur hood works.
And this comes in some great colors.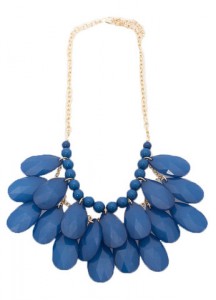 Speaking of great colors, I love this blue necklace. But it comes in some other great colors too.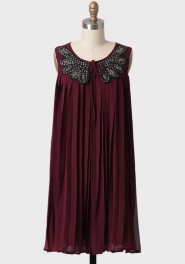 This is so great. I love the color. I love the collar. I love that it could be dressed up with black skinnies and heels. Or dressed down with leggings and boots. Maybe with a denim or black leather jacket over it? Perfection.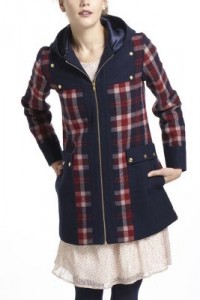 Well. This is just darling. I am such a fan of plaid.
7. blanket stripe cowl neck poncho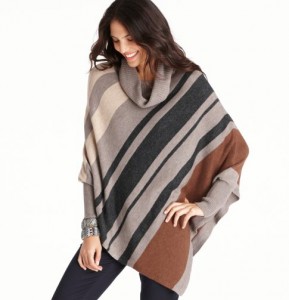 I've been eyeing ponchos. There's just something about them that draws me to them. Maybe it's because I'm a child of the 70s and a time when ponchos were aplenty and people had rakes so they could make their shag carpet really stand up.
Ann Taylor Loft is offering 40% off everything right now so, even if you aren't a poncho fan or a shag carpet fan, you should still go see if they have something you like.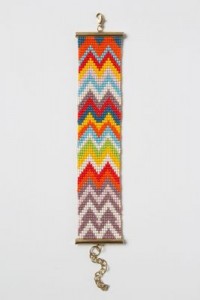 I went back and forth on this. But, ultimately, I think cute. And it's on sale.
9. eliza j v-neck sequin fit and flare dress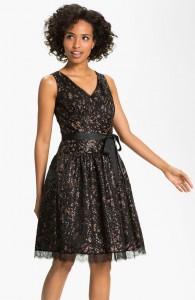 Lace is so big right now. This would be a great little dress if you have some sort of fancy holiday soiree.
I don't. I just have a lot of plans to watch Christmas movies and eat sugar cookies.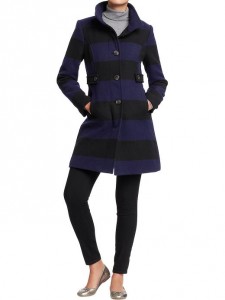 I love the stripes on this coat. And Old Navy is having an outwear sale right now so it's a great time to get a new coat if you need one.
And that's it for today.
Y'all have a good Friday.