So I believe I've mentioned that we have holes in our walls. And that we're getting some built-ins installed at some point.
And while these two things were going to take place many months ago (in my mind at least) it didn't really turn out that way for various and sundry reasons. Scheduling, the orbit of Jupiter, etc.
We have been living in a fair share of disarray over the last several months because of all the non-construction going on. Our T.V. is on a church pew. We still have the armoire that used to house our old T.V. in a corner of the living room, and the playroom could be declared a natural disaster. The only good thing about that is we wouldn't have to worry that FEMA would actually show up.
And I don't know if I've mentioned it, but we have holes in our walls.
But all these things are going to be fixed in the next week or so. And, thus, I dedicated all of yesterday to cleaning out the playroom and organizing Caroline's room and emptying the armoire of all manner of antiquated technology.
Needless to say, I am bone tired.
However, I just want to say that if the premise of the Toy Story movie franchise has any truth in it, then I am deeply concerned about things that are happening under my roof.
First, there was this.
Okay. Fine. It's a pom-pom in the bottom of a bird cage. I'm sure there's an explanation.
But then I discovered this.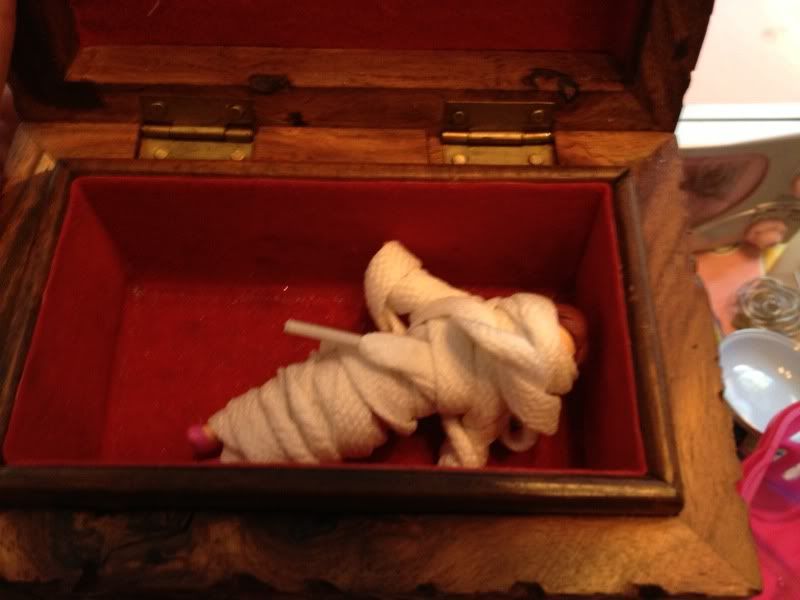 What does it all mean? Is it a mummy? Is it a prisoner? Is it Mad Eye Moody locked in the trunk at Hogwarts? I don't understand.
Then I encountered the most disturbing thing of all.
I just can't even.
For the love, Ken, have some decency.
After I moved on from that shady scene, I began to clean out the armoire. And that's when I discovered it was housing a long forgotten dinosaur.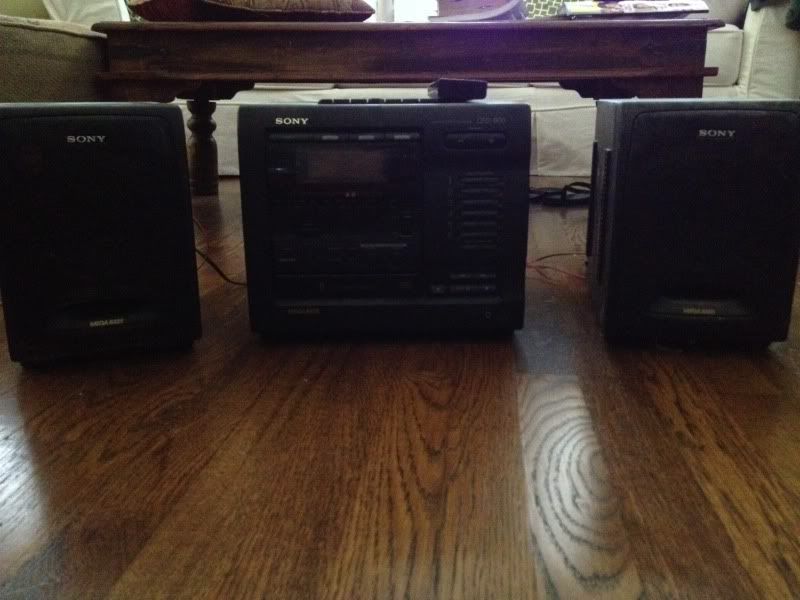 That's right, baby. The Sony SIX DISC CHANGER stereo system complete with CASSETTE PLAYER and MEGA BASS. Not just your usual bass. MEGA BASS.
Let me tell you that my college roommates and I put that MEGA bass to good use from 1991-1994. That six disc changer has seen its share of Bel Biv Devoe and Digital Underground.
But wait. There's more. As if the MEGA bass and six disc changer weren't enough.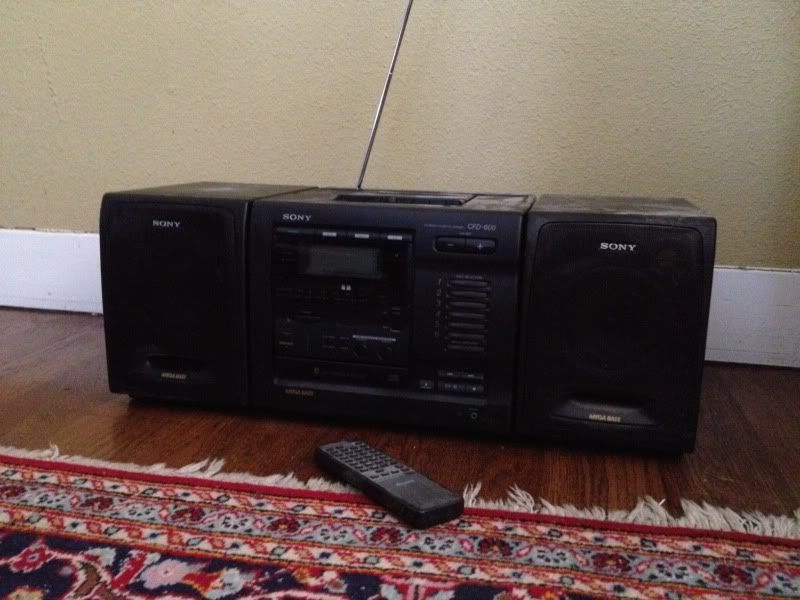 The speakers had the option of attaching to the side thereby making the whole thing extremely portable with its giant handle and eight foot antennae.
Who needs an iPod when you have that? It even came with a remote control to make life that much easier.
The nineties were awesome.
And on a sweet, sentimental note, I found this picture from a few years ago in one of Caroline's old sketchpads.
Needless to say, it will enjoy a kinder fate than the Sony stereo system because MELT MY HEART. Even though I'm not sure why P is so small. And I'm afraid my hair needed a little help.
See y'all tomorrow for Fashion Friday. Heads up that it will be a HUGE giveaway. Don't miss it.
Copyright secured by Digiprove © 2012