You know what? I thought I was adjusting to being back in the real world just fine.
And then I was so tired that I went to bed at 9:30 last night.
So much for adjusting, grandma.
I also spent most of the day today in my pajamas because it was cold and rainy and it just felt like the right thing to do. Just how Wilford Brimley used to feel about eating oatmeal.
But tonight which is actually last night by the time most of you read this, I'm going out with a few friends. And we may even stay out as late as 10:00 p.m. Which means I'll have to go to bed immediately when I get home because I'll be exhausted by that late hour.
So today I'm just going to answer a few questions, share a few things, what have you.
1. Eyebrows
I mentioned my eyebrow gel again on Monday and some of you asked about it. It's by Talika and it is a wonder.
My eyebrow girl also told me I should get a product from Sephora called Anastasia Brow Fix which is like a wax pencil thing to help hold your eyebrows in place. If you could see my eyebrows, you'd understand why I need this.
It's just too bad no one ever told J.R. Ewing about it. It could have been a game-changer.
2. My new chairs.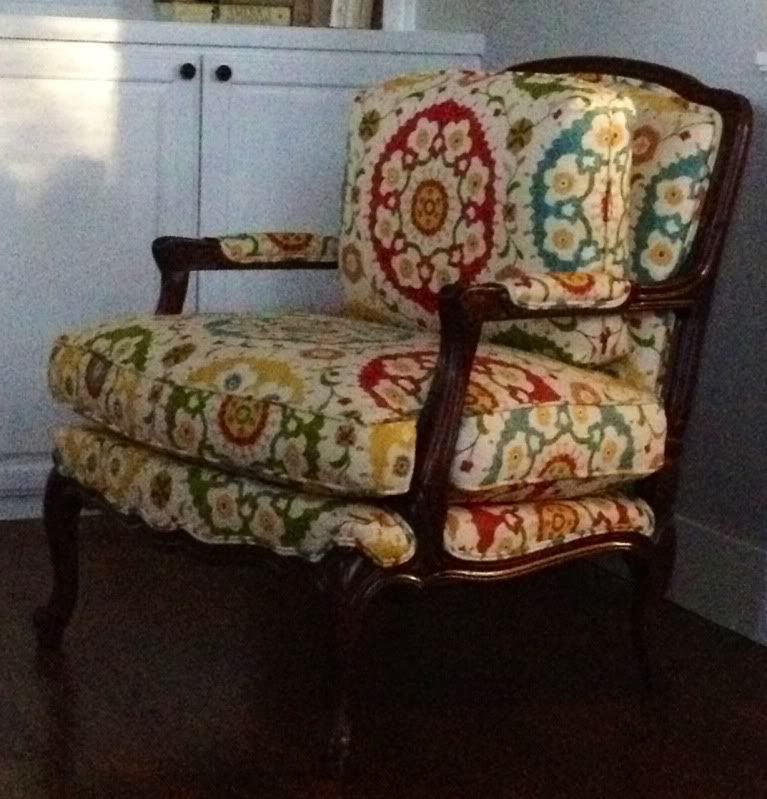 Actually, they aren't new. But they are reupholstered in a gorgeous fabric called Cornwall and I love them so much.
I can't say enough about what Holly Mathis has helped me do to my house, but I'm saving it for a whole big post after it's all finished. Which is finally starting to seem less like NEVER.
I also have to tell you that if you're in San Antonio and need something recovered, Gil at Gil's Custom Upholstery does an amazing job.
3. My new favorite t-shirt
My friend Kelly sent me this shirt as a little congratulations for Texas A&M's successful first year in the SEC. Which is even sweeter when I tell you that she is a diehard Arkansas Razorback fan.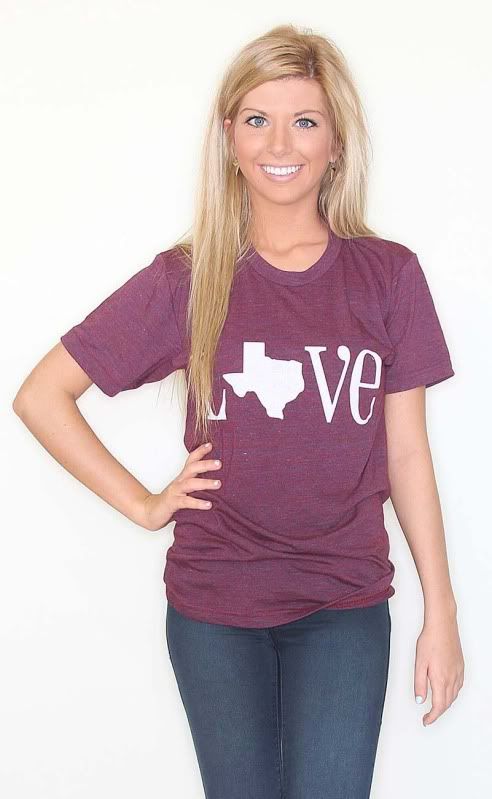 (That's not me in the picture. Just wanted to clarify.)
Anyway, it's from Shopriffraff.com. And it also comes in orange. Although I don't know why anyone would want it in orange.
There are a few other states available too. It's super soft and I may or may not wear it almost every day.
4. 7 Bible Study
Last year I read Jen Hatmaker's book 7: An Experimental Mutiny Against Excess and I loved it. I may still be trying to process it.
But I thought you might want to know that she has a new Bible study out based on 7. You can find out more about it here and listen to a sample.
5. Remote Control Helicopter
This is so random. But Santa Claus brought Caroline this helicopter for Christmas and it has given us hours of entertainment.
It could be argued that we are a simple people.
But, seriously, it would be $25 well spent if you have a kid that might like that sort of thing. P may have even ordered one for himself.
And that's it for today.
See y'all tomorrow for the first Fashion Friday of 2013.
Copyright secured by Digiprove © 2013