Well.
I didn't blog yesterday because it was Martin Luther King, Jr. Day. Which means we didn't have school. It also means we didn't get mail and the banks were closed.
Just in case you didn't know that already.
So Gulley and I decided to take advantage of the long weekend to make a trip to Bryan with the kids because today is Nena's birthday and there was a big family birthday party for her on Sunday.
We loaded up the kids on Saturday night at 6:00 after a day of basketball games and birthday parties with the thought that making the trip at night in the dark would be totally worth it when we woke up at Honey and Big's house on Sunday morning. And we were right.
Although our theory that the kids would be quiet in the car because it was nighttime and they'd had a full day of activities was totally wrong. They still had plenty of energy and volume especially on any topic involving any type of bathroom humor.
And, true to form, before the three hour drive was over we had to warn Will not to drink anymore water because we were not making anymore bathroom stops. And I had to tell Caroline I was going to make her walk the rest of the way if she didn't quit hollering. And Gulley and I rolled our eyes as Jackson filled us in on some facts about something because almost eleven year olds are experts on A LOT of things in case you didn't know that already.
But we made it to Honey and Big's around 9:00 p.m. and it made the trip worth it when we were greeted with homemade chicken salad and brownies. Honey and Big had eaten a few of the brownies but they had cut them in a strategic geometric formation to ensure they saved me all the edges because they know the edges are my favorite.
I think this is my new definition of love language.
On Sunday we woke up and stayed in our pajamas until it was time to go to Gulley's cousin Ashley's house for a combination baby reveal party and a birthday party for Nena. Ashley is pregnant with her first baby and we all found out she's having a girl. And then the family surprised Nena with a birthday cake for her 89th birthday.
Nena had just gotten all our attention a few minutes before the cake came out by declaring, "Well, y'all won't believe who I got a birthday card from today. SHELLY AND DWAYNE!"
We all looked at her, expectantly waiting for the rest of the story, when Nena leaned in and asked, "Does anyone know who that is?"
And not one person seemed to know Shelly or Dwayne.
It's too bad they wasted $3.99 on a Hallmark card.
But the party was fun and Nena was thrilled to be surrounded by a sea of gift bags. She exclaimed, "Oh, this is SO MUCH! I LOVE IT!" Frankly, I appreciate her honesty.
I brought her a bracelet and one of the first copies of my book. She even asked me to sign it for her.
This is where I need to explain that Gulley's cousin Ashley and her husband live in the house that belonged to Nena and Grandaddy. They've renovated it and made it their own, but it still feels so much like the house I remember visiting for almost twenty years. And there was something so sweet and kind of full circle feeling about signing a book for Nena in the the dining room where we gathered for so many meals and where she used to store all her garage sale finds and would occasionally bring you in to see if there was a crockpot or a prairie skirt you might be interested in owning.
Anyway, we ate way too much barbecue and the kids ran around the backyard and then we eventually made our way back to Honey and Big's house where we basically crashed in front of the T.V. for the rest of the night.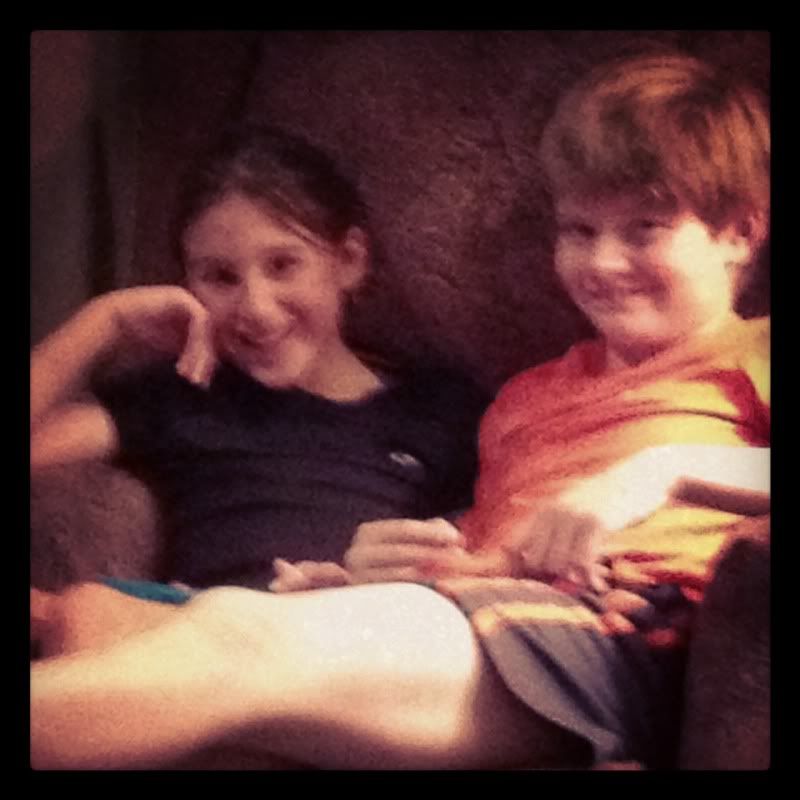 On a side note, I have to tell you that last Thursday I brought Mimi and Bops a copy of my book and Bops called me the next morning to ask if they could have another one that they could actually read because Mimi had declared the one I brought them a "display copy" and it had a place of honor on their bookshelves but he's not allowed to actually read that one because he might bend it. Which may be the sweetest thing ever.
(I also need to say I promise I'm not going to talk about the book incessantly. In fact, I won't mention it again until release day.)
Then Monday was full of excitement. It seems the kids have all contracted some sort of cold. But we still made a quick trip to Academy, bought lunch at Chick-Fil-A, and then laid around and did nothing. Which is just fine with me. I appreciate a day that doesn't involve much more than eating breakfast and then eating lunch and dinner. Sometimes it's just needed.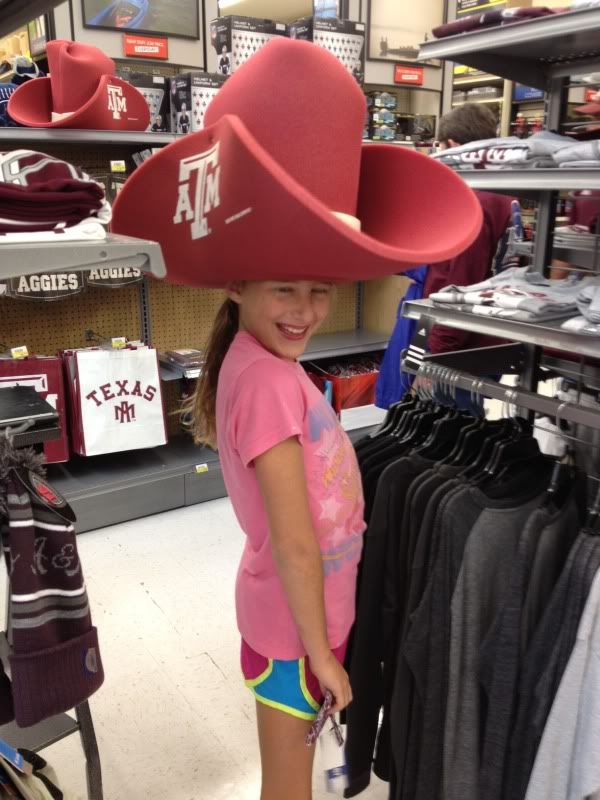 We also watched The Bachelor last night and there appears to be an epidemic involving girls wearing shirts as if they're dresses. Poor Kacie B. even had on a dress so tight and short that it was reminiscent of a Body Glove swimsuit I owned back in 1989.
And here is where I confess we're letting the kids skip school today since it's Nena's actual birthday and we're going to take her to an early lunch before we leave town. That's the nice thing about having kids in 5th, 4th and 2nd grade. It doesn't seem like anything that crucial is going to be missed if they are out of school for a day here and there.
Unless you count a new joke that relies heavily on bathroom humor.
And there's a good chance they'll learn that on the car ride home later today.
Copyright secured by Digiprove © 2013