It is currently 9:01 p.m. on Sunday night. And I have been in my pajamas since 2:15. Mainly because I feel like I've lived a thousand lives since last Thursday and right now. By the time DotMOM wrapped on Saturday afternoon I was barely coherent.
I flew to Dallas on Thursday afternoon on the bumpiest flight I've ever been on. And I mean that. It was worse than the time I flew from Rome to Newark in 2002 and we hit turbulence and the person next to me started to throw up in their handy paper yuck sack.
Okay, on second thought maybe it wasn't that bad. But I will tell you the man sitting next to me whispered, "Oh God" about every ten seconds for at least the last eight minutes of the flight. And I'll be honest, that's unsettling.
I just kept thinking that if I was going to die on a flight I really wished it would be more glamorous than a flight from San Antonio to Dallas Love Field. Talk about anti-climactic.
But we finally landed and I took a moment to compose myself then got off the plane to wait for Sophie because she was flying in about an hour later and I was going to ride to the hotel with her family. Unfortunately, when we all arrived at the rental car place we were informed they had given our car away since our flight was late. But then they couldn't give us someone else's car. Which is ironic considering they'd given someone else our car. It was like a Seinfeld episode. I know you can "take" the reservation, but the key is to "HOLD" the reservation.
They finally found a car for us and Sophie's husband had to spend about thirty minutes trying to figure out how to fit all our luggage in the trunk because we both have overpacking issues and should have just both packed a footlocker like you used to do when you went to camp for two weeks. Maybe we could have labeled all our underwear with Sharpie markers too.
Once we arrived at the hotel we had a quick sound check and went over some conference details, went out for a lovely dinner, and then returned to the hotel room and visited for a while before we both decided it was time for bed. At which time I was delighted to discover that Embassy Suites not only believes in a proper air-conditioning system that blows cold air, but also the importance of the fitted bottom sheet.
Hallelujah and amen.
I don't understand why this isn't a universal hotel feature. And I don't want to hear anyone tell me it's because they're hard to fold. Some things are worth a few sacrifices.
Friday was a blur of meeting some new friends and performing our conference duties and listening to some great messages. I know I keep saying this, but I love the DotMOM Conference. It really is so good.
Here's a picture of Sophie and I onstage with John Croyle. It should be obvious from that photo that I was doing my best impression of a robot with a facial tic.
And it was even more fun because Gulley flew up to meet me on Friday morning and then Jen drove over to the hotel to spend the night with us and we all got to stay up late laughing and talking just like we've done anytime we've been together since 1991.
Needless to say, I was dragging a little by Saturday morning. And by a little, I mean that I could have laid down on the floor of the hotel lobby and taken a nap. But there was still a full day ahead and after a gallon or two of coffee I was good as new and talking very loudly at a very rapid rate in an octave about four times above normal.
This may be the reason that I chose to share my "sweaty feet issues" when I wear flats with an entire room full of women while giving a talk on fashion. Note to self: You don't have to share everything.
When it was all over on Saturday I went straight to the hotel room and could have slept the rest of the night. But my friend Michelle was there and my college roommate, Meredith, was meeting us for dinner and Sophie needed a Mexican food fix before flying back to Alabama. So we powered through and ended up eating fajitas and queso at Uncle Julio's and it was so worth it. Y'all. They had queso with beef fajita meat in it. If that isn't the most genius idea ever, then I don't know what is.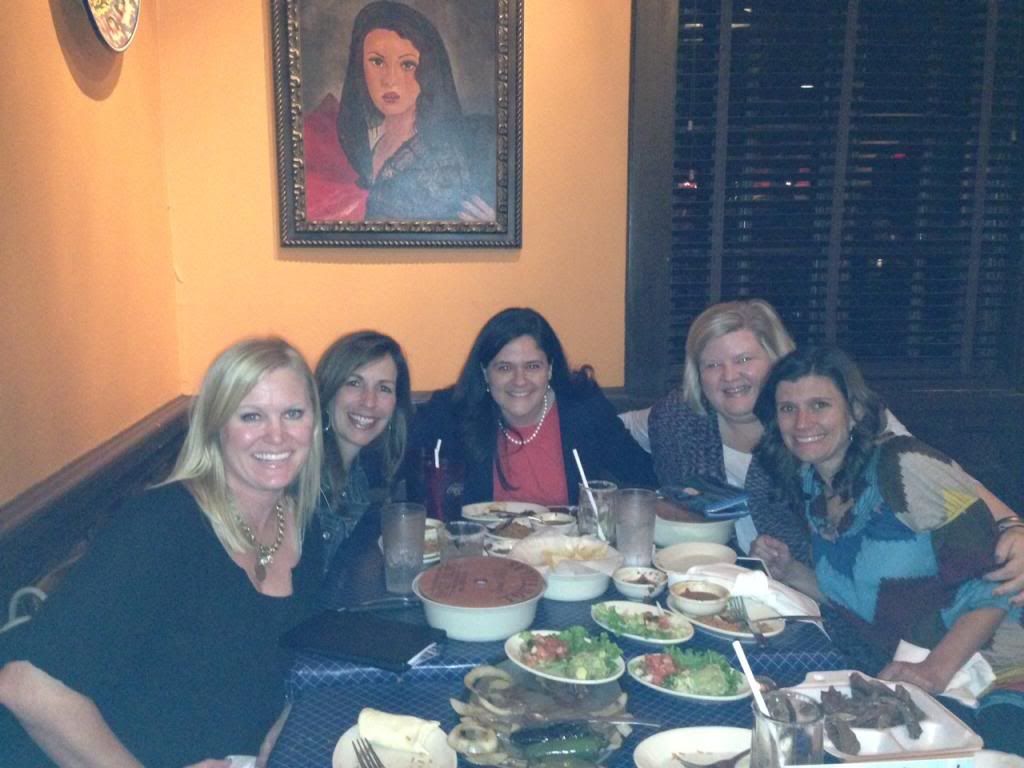 Meredith dropped us off at the hotel and Michelle went home and Sophie went to visit with some other friends, so Gulley and I went back to our room and put on our pjs and got in bed before we began to recap the weekend and all the fun.
At this point I may have been more than a little punchy. Like that kind of tired where everything is beyond hilarious. Gulley and I were laughing until we had tears running down our faces and could barely breathe.
And that's when it happened.
The front desk at the hotel called our room and said there had been a complaint about the noise coming from our room and could we please quiet down.
That is so shameful.
In all honesty, it's not the first time this has happened to us in a hotel. But it's the first time it's happened since 1993.
So, in closing, it was a really fun weekend.
And if you happened to be in room 501 at the Embassy Suites in Frisco on Saturday night, I deeply apologize.
*****
Here are the numbers drawn by Random.org on the book and earring giveaway.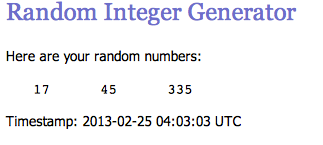 #17 – Nellie
#45 – Jen
#335 – Melanie (but not me because that would be weird)
Thanks so much, y'all. There will be another giveaway this Friday.
Copyright secured by Digiprove © 2013