Spring Break is over.
Well, technically it's not over yet because I'm writing this on Sunday night. But it will be over in about ten hours when the alarm goes off and I have to reconcile my new reality with Daylight Saving Time. I was able to put it off for a week, but you and I both know that will serve as small consolation when I'm packing a lunch while it's still dark outside.
On the bright side, our week ended on a high note after starting off as one of the more crappy Spring Breaks in recent memory. Or ever.
Wednesday afternoon Gulley and I got a text from our friend Tiff letting us know she and her family were coming into town and wondering if there was a time we could all get together. Our calendar was pretty wide open thanks to the onset of the plague early in the week, so we made plans to meet for lunch on Thursday.
It was the perfect afternoon. The weather was gorgeous and we sat outside and ate Mexican food while the kids ran around and played together.
Tiff even brought her copies of Sparkly Green Earrings for me to sign.
And then we took a group shot of all the kids.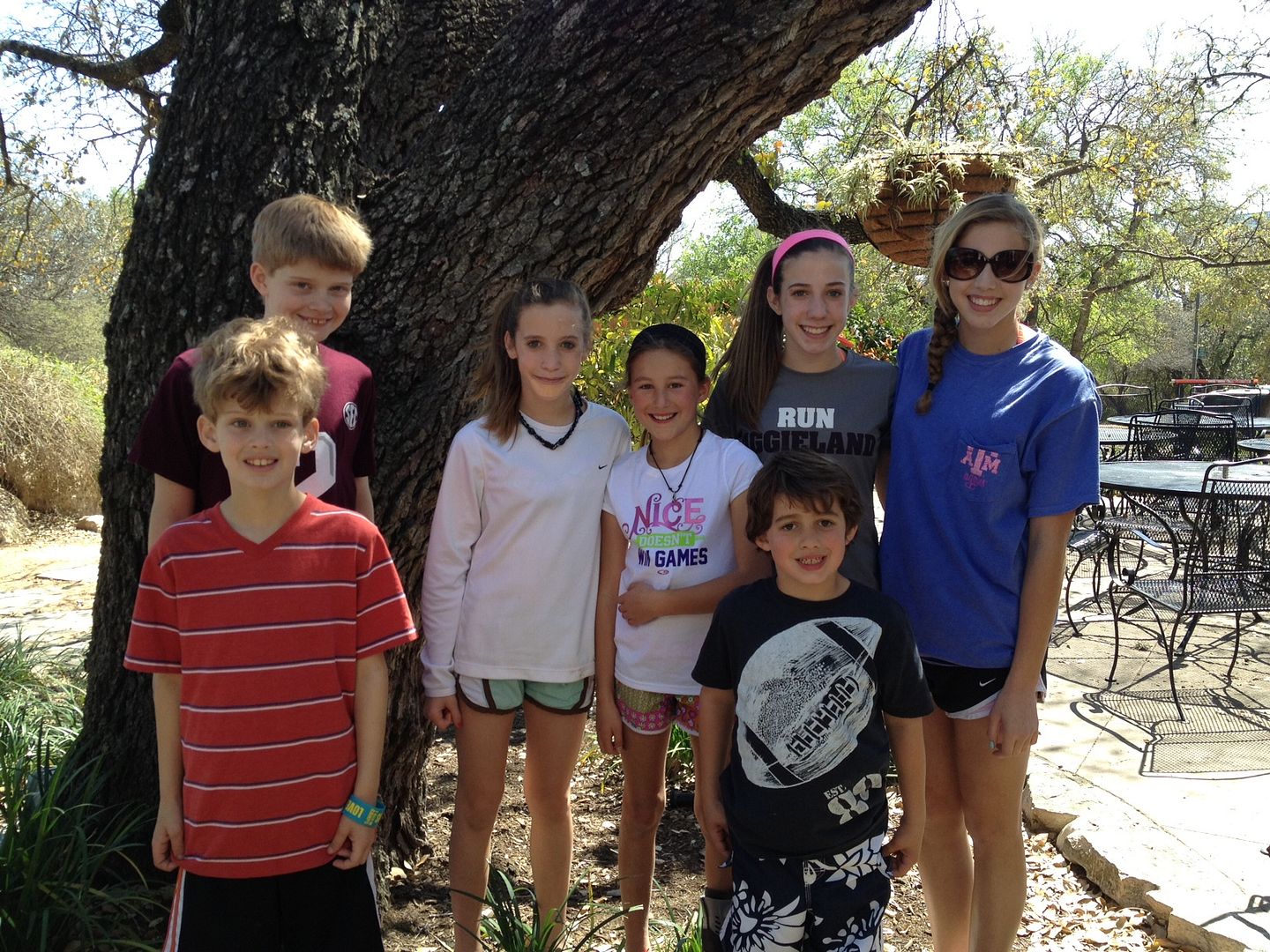 We try to do that every time we're together, but it had been a long time because it's rare that we have all the kids with us at the same time. I'm feeling a little nostalgic so I just went and found the other group picture of them that's framed in Caroline's room.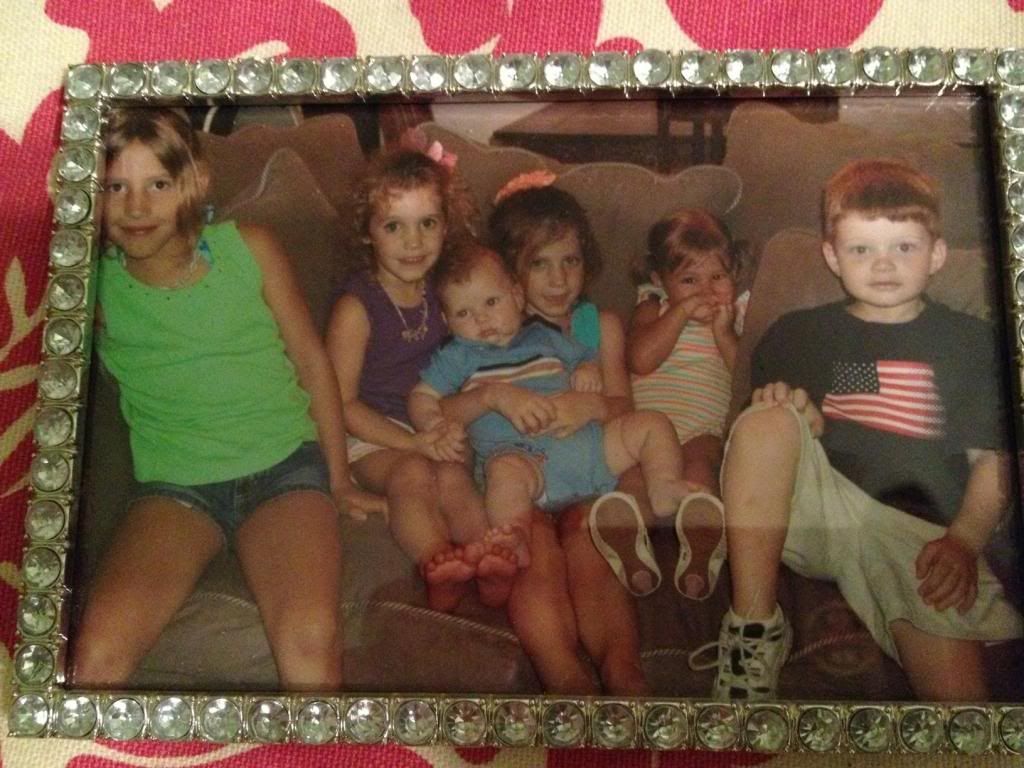 Yeah. So that's been a few years ago.
The fat baby is Will who's now eight. And Tiff's youngest son, Zeke, wasn't even on the radar.
And then we took a group shot of the three of us because of course.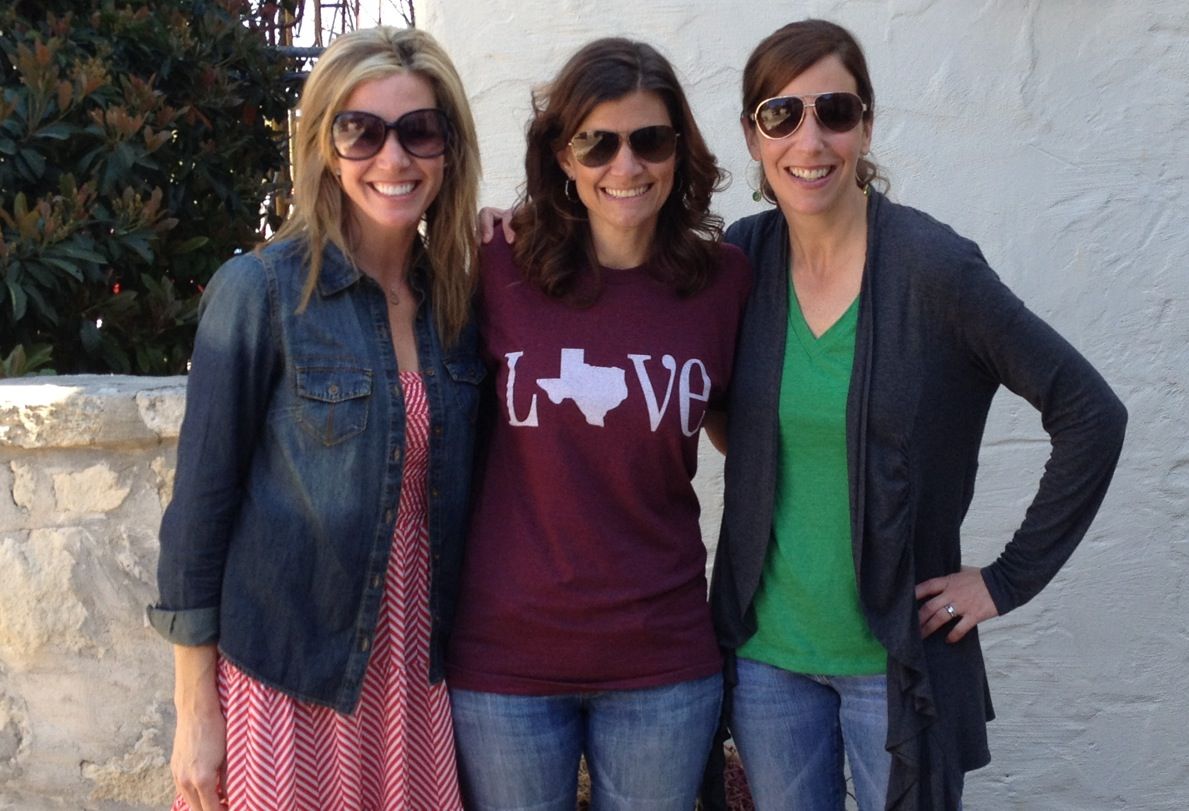 Then, because like I said, I'm feeling nostalgic I found this picture of us in one of the many quilted photo scrapbooks I made in college.
Yeah. So that's been a few years ago.
That's Jen, Tiff, Gulley and me in 1991. Please note our wind shorts. And Jen's Dooney and Bourke purse that I envied for the bulk of 1990-91. It should also be noted that the car in the background was Gulley's dad's red Chevy Blazer that he let us drive to Baton Rouge for a baseball tournament. In retrospect I can't believe he trusted us that much. Also, he probably shouldn't have.
Anyway, it was great to see Tiff. The best friends are the ones that have known you since you thought it was important to wear sliding shorts under your wind shorts.
Then later that night Gulley and I took the kids to see some of Jackson's friends play in a band because what's not to love about some eleven-year-old boys doing a cover of Crazy Train by Ozzy Osbourne? Aye. Aye. Aye. Aye.
On Friday, P and Caroline headed down to the ranch because P was hosting a big shoot out weekend for the Sportsmen's group at our church.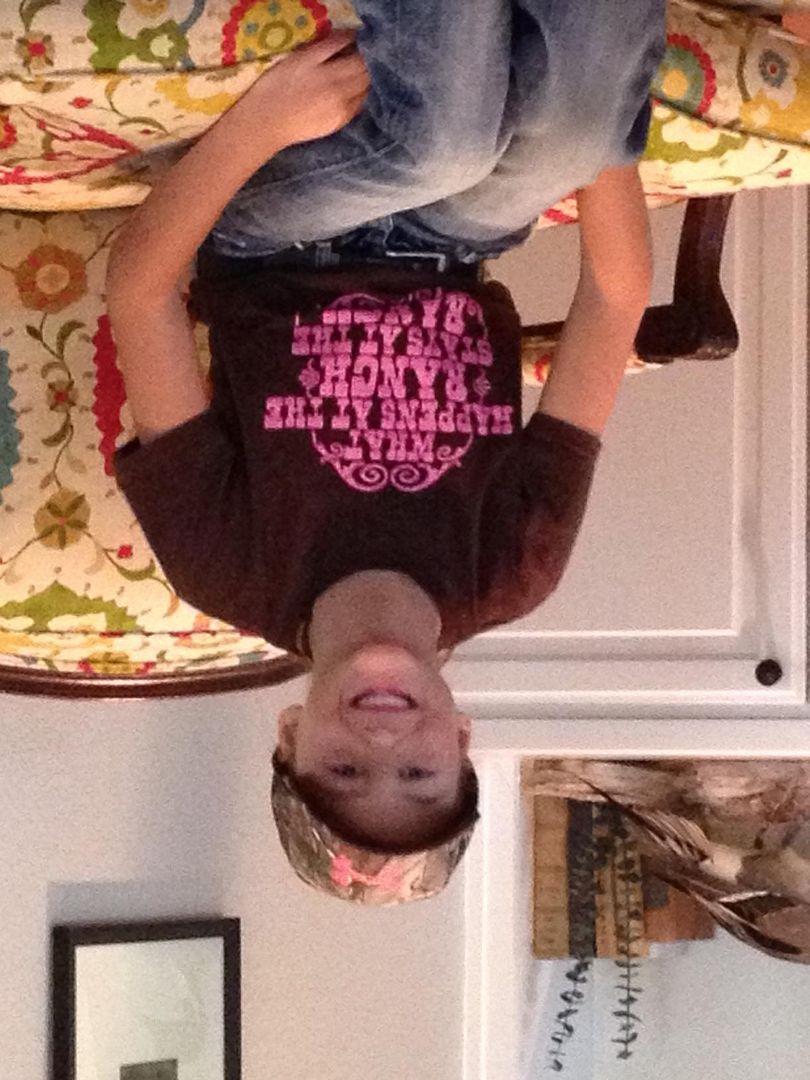 Gulley's husband took their boys down there too which meant that Gulley and I ended our day with pedicures while our people were down at the ranch shooting guns and fishing and camping out. I'm pretty sure we got the better end of the deal.
Especially when I tell you that they ended their trip hunting down and shooting a six foot rattlesnake.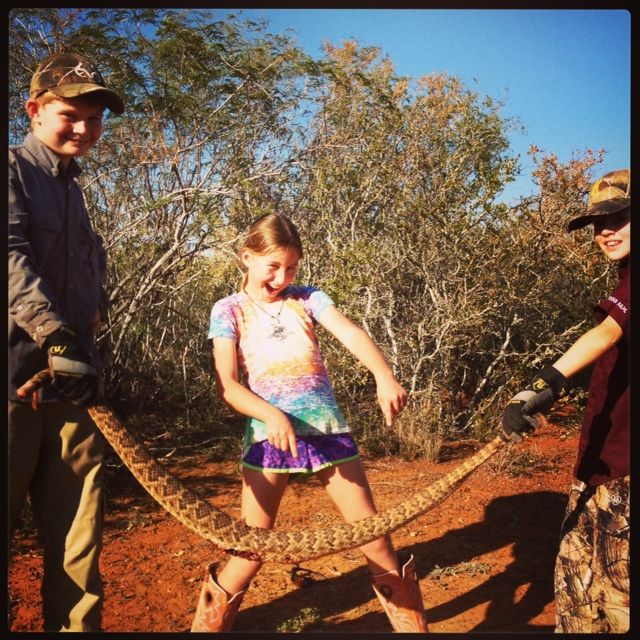 You can tell Caroline was absolutely terrified. This is the same child who freaked out because a mayfly got in the house last week. I don't understand.
Meanwhile, Gulley and I had our toes painted in colors reminiscent of Easter Eggs. I went out on a pedicure limb and went with OPI's Do You Lilac It? I have to say I'm a fan.
But here's what went wrong with our pedicures.
I realize that part of the charm of the nail salon is how they like to give you the up-sell. Do you want the regular or deluxe pedicure? Would you like a manicure too? How about a paraffin wax dip?
No thank you. Just the regular pedicure, please.
That's when they go for the jugular. Would you like your lip waxed?
See? Now you've just hurt my feelings.
But it was what happened after the lip wax offer that really got me. She looked right at me and said, "You want your eyebrows waxed? I make them look really nice, not bushy."
Ma'am. I have dedicated the better part of the last six months growing out my eyebrows to look like this. I spent actual American dollars on an eyebrow serum called Talika to make them grow. And now you're telling me you can make them look nice, not bushy?
You know what I say to that? That eyebrow serum totally works. And, also, STAY AWAY from my eyebrows. I am on the cusp of a Brooke Shields moment.
But all was forgiven by the time my pedicure was over because she was a big fan of the lilac color I chose. I told Gulley I think she even wanted to hug me but I wasn't sure and I hated to go in for the hug if I was reading her signals wrong because that might make things awkward.
Kind of like asking someone if they want their lip waxed.
******
Just a reminder: I'm signing books at Adelante Boutique in the Pearl Brewery tonight (Monday) from 5-7 p.m.