So Caroline and I left San Antonio on Sunday and drove to College Station for a week of Aggie soccer camp. Just in case you thought my reference to the Promised Land meant heaven.
I should clarify that she is the only one who will actually be attending camp because have you ever seen me play soccer?
That's because it would kill me.
I will just offer my support by making sure she applies an adequate amount of sunscreen every morning and filling up her water bottle. Oh, and driving her there every day because she won't take a cab.
I wouldn't really make her take a cab. They have buses here.
When we arrived here on Sunday evening, we were thrilled to learn that Honey, Big and Gulley had already decided we all needed to go eat dinner at Wings'N More. They have wings there in case the name doesn't clear it right up. But I'm a big fan of the chicken fried steak and so I went that direction. Frankly, wings just seem like a lot of messy for a little bit of food. And you know I have issues with chicken anyway.
And then we attempted to get in bed at a decent time, but it was a little difficult considering we have already fully acclimated to our summer schedule which basically has us keeping the same hours as a family of vampires.
When the alarm went off at 7:15 a.m. it was a cruel jolt into reality. But we managed to get up and find shinguards and pack a backpack with sunscreen and other miscellaneous supplies and then Caroline ate 1/4 of a granola bar to fortify herself for the long morning ahead. She also drank three delicate sips of water while I hounded her about the importance of hydration.
We arrived at Ellis Field and she was pretty excited to be there even though she was really quiet as she tends to be when she's nervous. Fortunately, we met up with my college roommate, Meredith, and her girls, Emma and Ellie. The girls have never really spent much time together because they live in Dallas, but they all seemed to click pretty fast which makes sense considering their mothers have loved each other for over twenty years.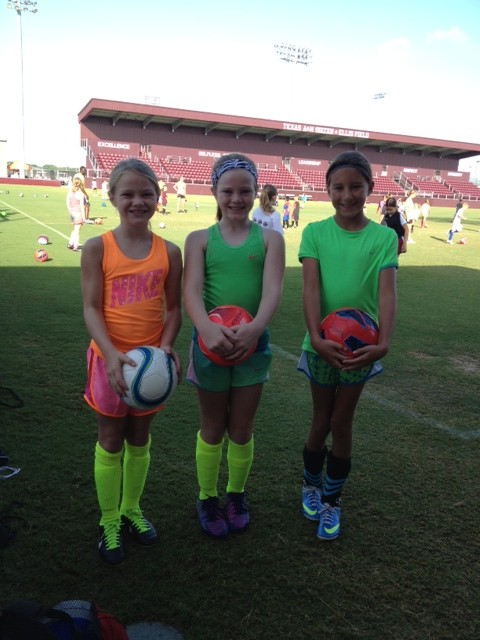 So while they played soccer in the hot sunshine, Meredith and I went to Starbucks right by campus in search of caffeine and sat and caught up on life for two hours. And as we sat and visited right there by campus and just a few doors down from the Chicken, I had a moment where I realized we never could have imagined twenty years ago that someday we would be sitting at a Starbucks (Largely because they hadn't taken over the world at that point. In our day, coffee drinkers went to Sweet Eugene's on Harvey Road. And they were all very sophisticated and scholarly. Needless to say, this wasn't our crowd.) waiting to pick up our daughters from soccer camp together. It's proof that there is nothing better than friendships that stand the test of time and let you pick up where you left off no matter how much time has passed.
As we drove back to get the girls from the morning session, I feel that we were both saying a quick prayer along the lines of PLEASE GOD LET THEM HAVE HAD A GOOD TIME SO WE WON'T HAVE TO DRAG THEM THERE THE REST OF THE WEEK. And, as of day one, that appears to be the case. They were all smiles when we picked them up and Caroline said the heat didn't even bother her. Which, God bless her, I don't even understand that.
Then we drove to Newk's for lunch because I am obsessed with their chicken salad and we don't have a Newk's in San Antonio which grieves me to no end. Please, someone with an extra thousands of dollars lying around, open up a Newk's in San Antonio. I promise to eat there at least three days a week. Possibly even more. That's just a low-ball estimate.
Anyway, after the evening session of camp the girls still had enough energy to run around the field and kick the ball some more because YOUTH!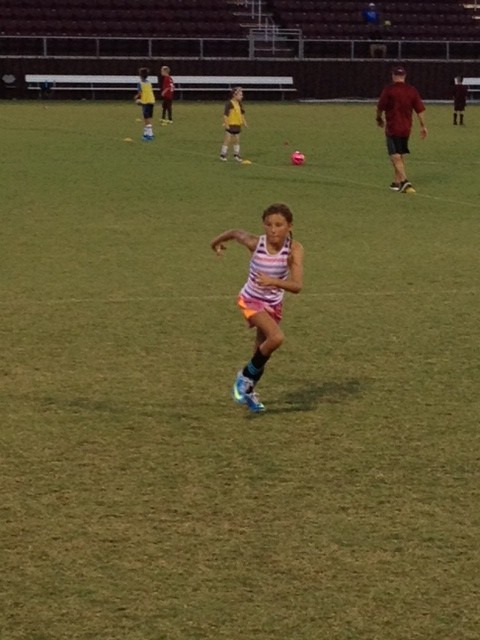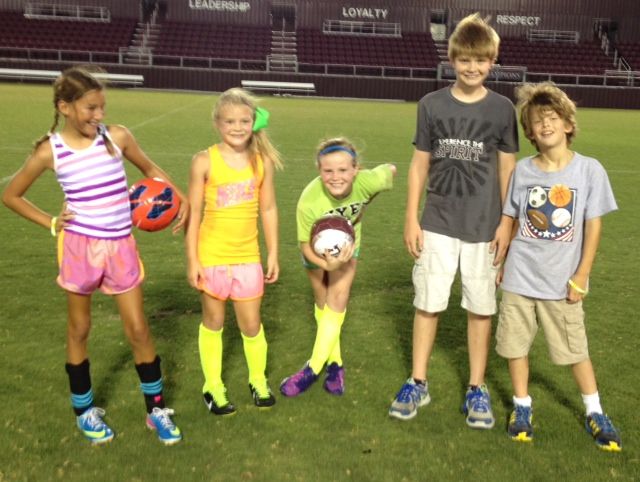 Here they are. Your Fightin' Texas Aggie Classes of '24, '25', and '27.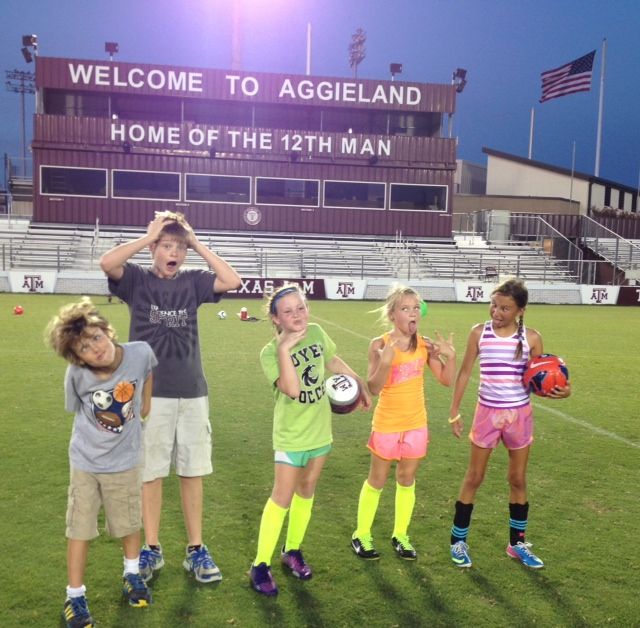 So that's what we're doing this week. Soccer camp. Spending time with old friends. And I think it's safe to say we're having a great time.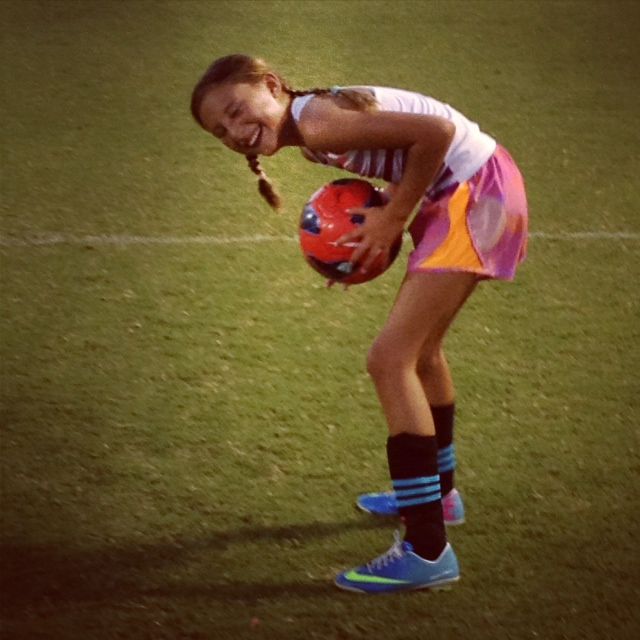 Copyright secured by Digiprove © 2013