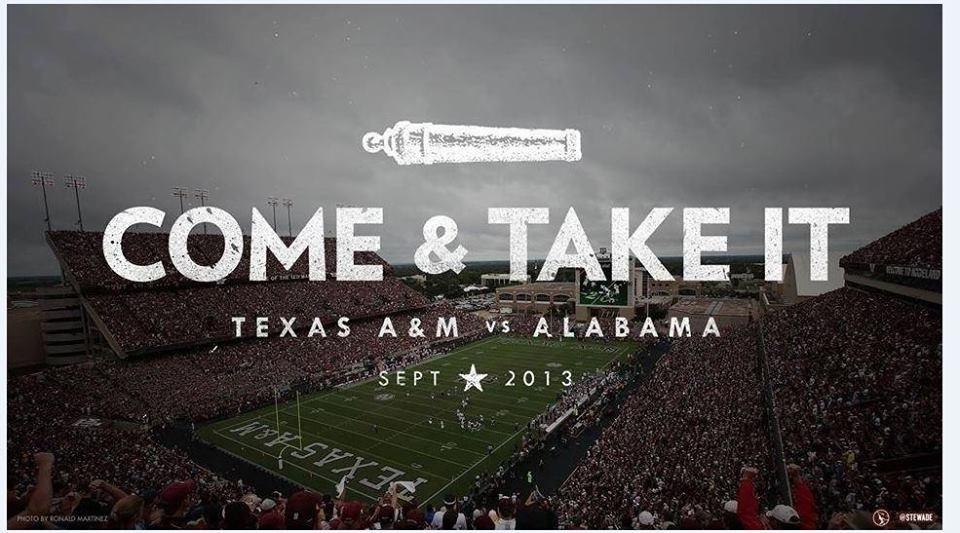 I appreciate y'all being so patient with all my Aggie football obsessive tendencies this week. The good news is by next week it will all be over. Of course if we win I'll have to discuss it until you want to throw your computer out the window. And if we lose? Well. I don't know. I might be as angry as Nick Saban at a press conference where reporters ask him questions like it's their job.
Tuesday night I kept Gulley's boys for a couple of hours because it was back to school night at Jackson's school and kids weren't allowed. While they were here, we began to talk about the game and what we thought the final score might be (I'm going with 35-28 for the record. Ags win.) and then Will asked the million dollar question, "Are you and my mom gonna paint your faces for the game?"
And that's when I knew there was indeed a line to my fanaticism.
I mean, while I MIGHT be willing to wear a maroon afro wig, I just can't face paint.
Needless to say, Will was disappointed.
In non-game news, Caroline had some reading homework the other night. It was a worksheet with a paragraph about Queen Isabella I of Spain and contained various details about her life. At the bottom of the sheet were four multiple choice questions she was supposed to answer to check for reading comprehension.
I noticed she had the first question wrong. It read, "What can you infer about Queen Isabella from this paragraph?" And she had circled "She was an unpopular ruler who wasn't liked by her people". I asked, "Why did you check this answer? I don't see anything that says she wasn't popular."
Caroline looked at me with a straight face and said, "Well, she obviously wasn't popular. I've never heard of her."
Well, okay then.
Too bad the story wasn't about Taylor Swift instead.
Finally, I noticed something after a trip to HEB the other day. I bought all the things on my grocery list, including a new thing of deodorant because I was almost out. And I didn't really pay attention to what kind I chose. I just grabbed the one that was my normal brand and threw it in the cart.
But when it came time to unload my groceries at home, I took a closer look.
This is the deodorant that I normally use.
Degree Active Clean. That seems appropriate. I'm active and I want to smell clean.
But this is what I bought this week.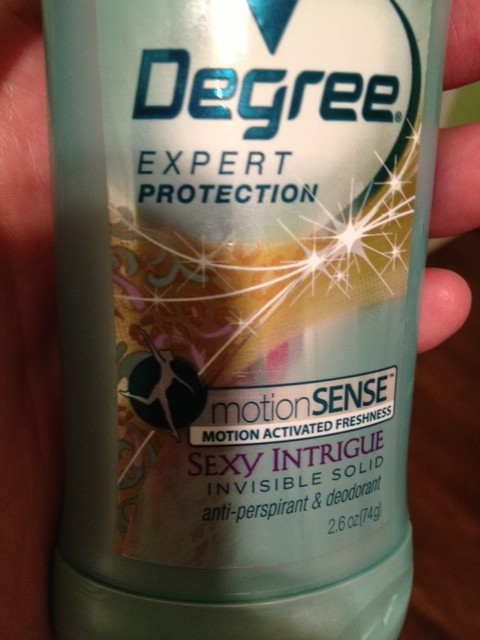 Sexy Intrigue. Is it just me or does that seem awfully ambitious for a deodorant? When was the last time someone leaned in close enough to smell your armpit and said, "I am so intrigued. What is that sexy smell?"
Frankly, if your answer is anything other than never, I don't want to hear about it.
But I guess if you are at the game on Saturday and want to find me, just follow the smell of the sexy intrigue. Heaven knows it's going to be working overtime between the 95 degree heat and all the adrenaline coursing through my veins.
Copyright secured by Digiprove © 2013