Yes. I'm ready.
I could lift a school bus right now with all the adrenaline in my body. I'm not sure how I'm going to sleep tonight.
Okay. Remember last week when I featured these adorable game day boot socks by Grace and Lace?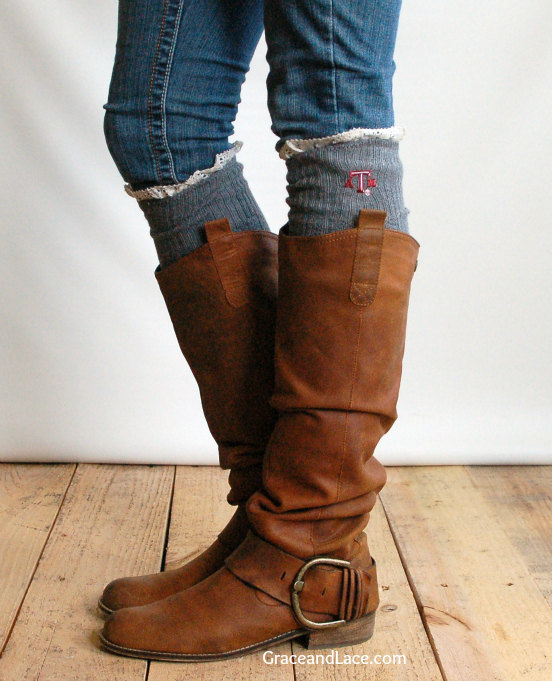 Well, Melissa at Grace and Lace sent me a pair of them this week. And I love them SO MUCH. They are soft and cute and I wish I could wear them to the game on Saturday but I would die of a heat stroke. But come the first cold front? Those bad boys are on my feet.
But here's the best part. Grace and Lace is offering 15% off your order when you use the code FROMBIGMAMA at checkout. And even if you aren't a college football fan there are so many other cute sock options. And headwraps. And scarves. And arm warmers.
Go check out all the cute things at Grace and Lace and keep in mind that Christmas is coming for all the sock lovers in your life.
Now for some other things.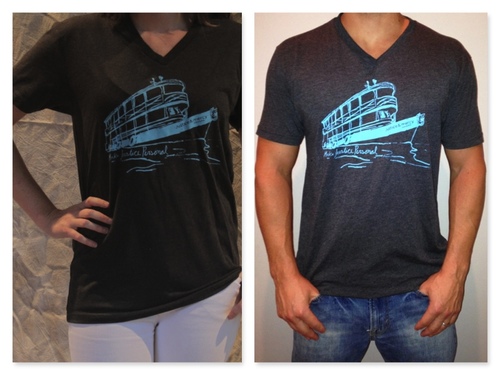 Justice and Mercy International is an amazing organization that helps orphans and acutely vulnerable children around the world. You can read all about them here.
If you've done Kelly Minter's Nehemiah study, this is the organization she's involved with in the Amazon. And my dear friend, Mary Katherine, is the Executive Director of Operations. She also happens to be a devout Alabama fan, but our friendship is stronger than our football preferences. Except for about three or so hours this Saturday.
Anyway, these cool t-shirts feature the Discovery Boat that they take down the Amazon River and proceeds from the sale of these t-shirts will go to help their ministry in the Amazon. You should totally get yourself a great t-shirt and help kids at the same time.
I love the length and color of this top.
3. pleione pleated split neck blouse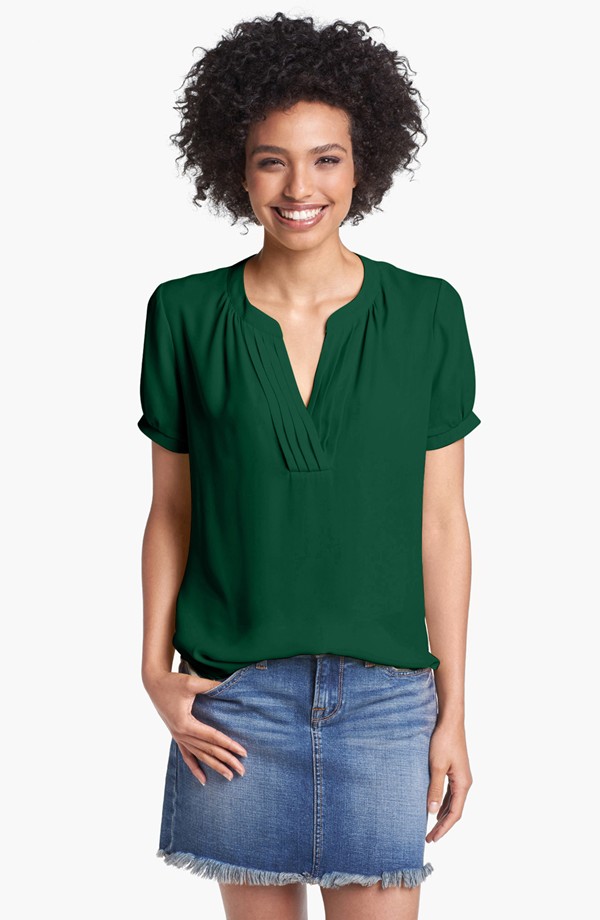 I really like this one, too. It comes in great colors and would be great later in the season with a jacket or sweater over it.
4. palace steps printed blouse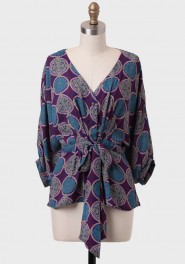 Love the colors in this. How pretty would this look with a turquoise necklace?
There are certain things I see that I feel like I would wear until it finally has holes in it and I have to turn it into a dust rag. Or pajamas. Because I am very fancy that way.
This is one of those things.
6. looking forward chiffon blouse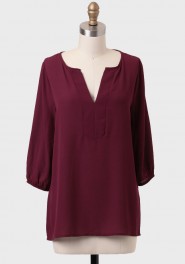 Um. Did you think I wouldn't feature anything maroon?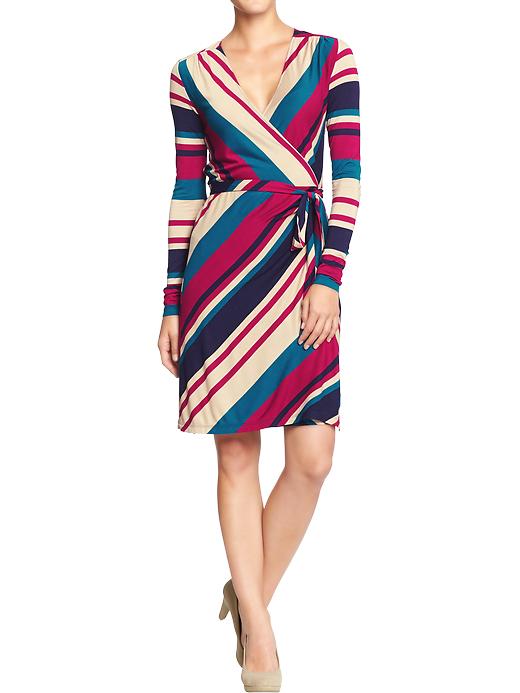 Okay. I'm not really a fan of the wrap dress. But let me tell you something that might change your life like it has changed mine.
Early this summer I went to a Living Proof Live event in Atlanta. And one of the girls on the praise team had on the cutest sweater-type coat thing. Sophie and I kept discussing it on and off because we just couldn't get over it. It was that cute.
So we took the first opportunity to ask her about it and this is what she revealed to us. It wasn't actually a sweater-type coat thing at all. It was a wrap dress that she bought on sale and then cut the ties off and turned it into a darling long cardigan thing. And I've been looking for just the right wrap dress so I can totally rip off this idea.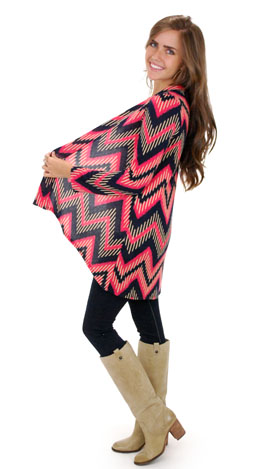 Or you could just buy this.
Or this. I saw this in the store the other day and thought it was really pretty. Tribal prints are really in this year. However, I do not plan to wear this with my high-waisted shorty-short cutoffs. Mainly because I would never own high-waisted shorty-short cutoffs.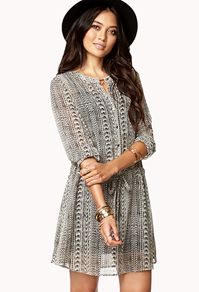 I love this. Perfect to wear over leggings with some boots. It also comes in red.
So that's it.
Have a good Friday.
Gig'em Ags. BTHO Bama!