I've lived in Texas all my life. I just want to clarify that in case my next statement causes any confusion.
Why is it still so hot at the end of September?
Every year I'm surprised that it's still in the 90′s. You would think after 42 years I would have managed my fall expectations, but no. I am an optimist.
Last weekend I was in Chattanooga when a lovely cool front blew in. It was slightly chilly last Saturday evening in Tennessee and, even better, slightly cool when I landed in San Antonio on Sunday morning. But it was all just a big ruse because it was 98 degrees here yesterday.
I can't talk about it anymore. It's too depressing.
So let's talk about fashion instead. And look at all the lovely fall things I won't be able to wear until November.
1. go rings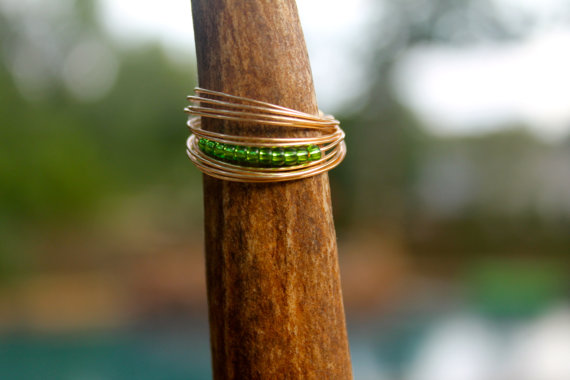 A sweet girl named Dru emailed me a while back to tell me about go rings. She and her friend Darcie originally launched them in November 2012 to fund Darcie's mission trip, The World Race. Since then they have grown in popularity and the proceeds now go to fund other trips for missionaries that are living out Matthew 28:19 and going out to make disciples of all nations. You can find out more here.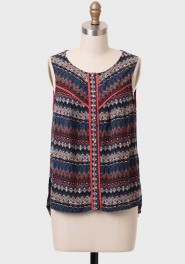 I thought this would be really cute under a jacket. Or maybe just by itself if you live in Texas and the heat will never end.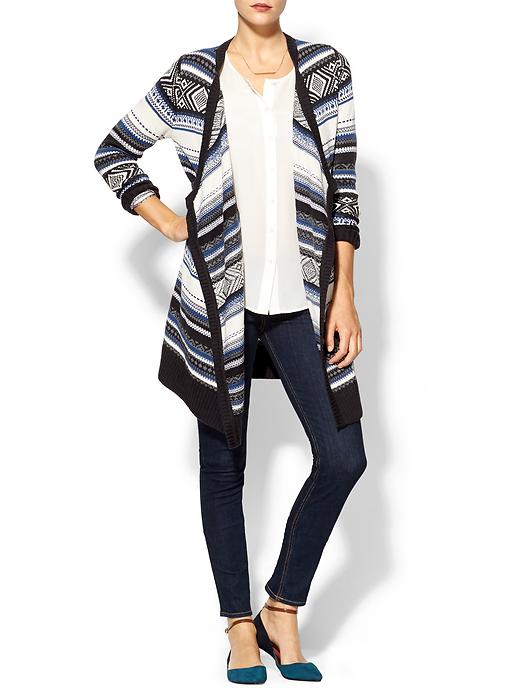 I love this sweater. I am a sucker for a fair isle pattern.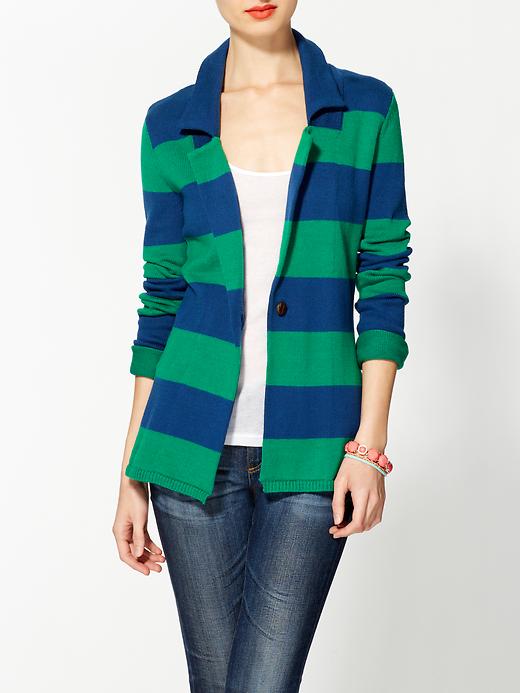 It's a cardigan that looks like a blazer. So clever. And it comes in a few different colors. I just happen to really like the blue and green combo.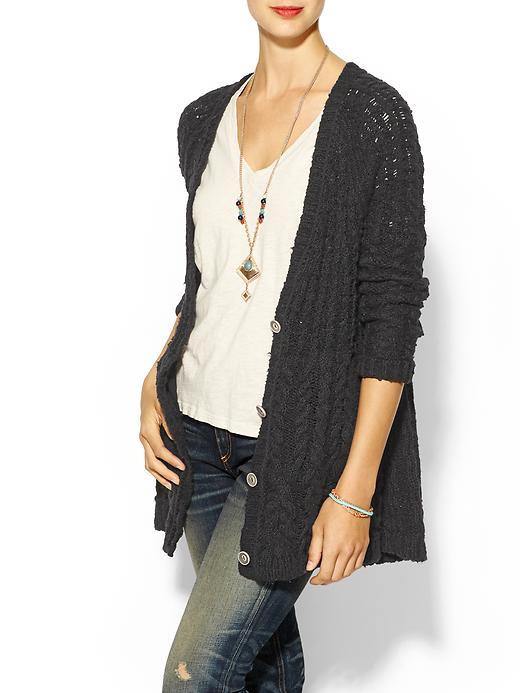 This is one of those things that I'm going to have to have. I just need to decide on the color, but I'm leaning heavily toward this charcoal gray. I would wear this all winter long.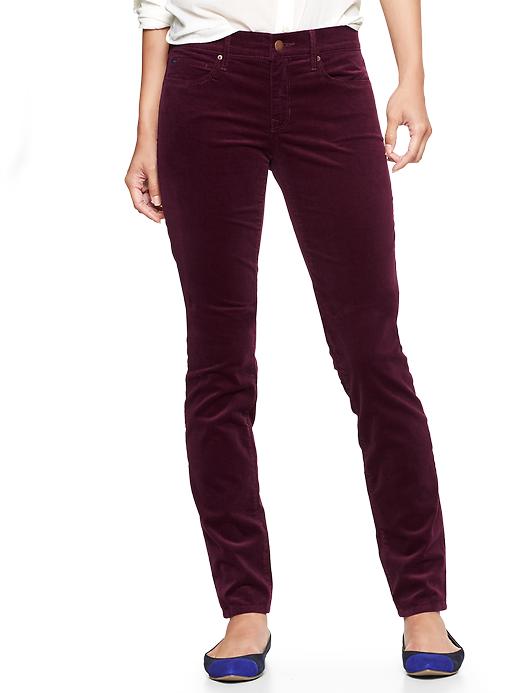 So last weekend at DotMom, Lauren Chandler led worship and she was amazing. She also happened to wear a pair of maroon jeans on Saturday that proved to be a fashion revelation for me. All of a sudden I felt that my life wouldn't be complete without a pair.
And so I ran out on Monday and bought these at Gap. Even better, they were 30% off. Best of all, I am already amazed at how many things I already have in my closet that go with them.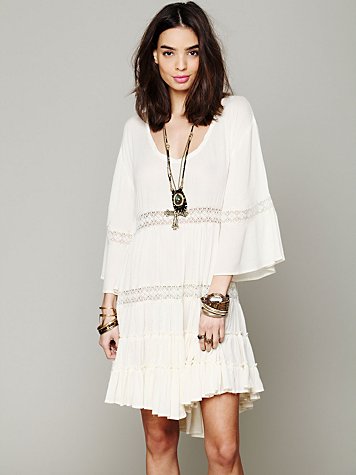 I wore this dress at DotMom last weekend and it was perfect because it kind of feels like pajamas. It is so soft and comfortable.
It also comes in red or black.
8. cabin retreat lace detail sweater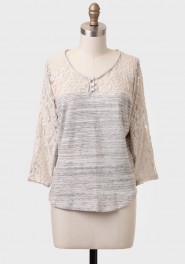 I've had my eye on these sweatshirt type tops with lace detail. And I've been skeptical. I don't know how I feel about them. Honestly, it's a little reminiscent of my Madonna period in eight grade.
However, this one might be a winner. There's something about it that appeals to me.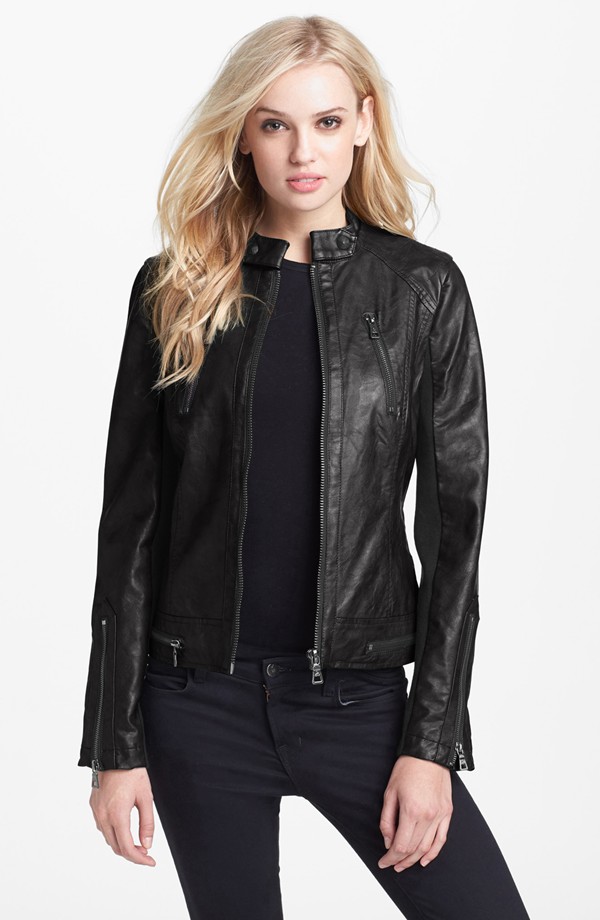 This is also the year I want to invest in some type of leather and/or pleather jacket. I think this one could be the one, but I haven't seen it in person. But I love the cut and the zipper detail. And the price.
The last time I had a leather jacket I loved it got stolen out of my car in a parking garage in downtown Austin. I don't know if I was more sad about the jacket or the fact that I had to drive back to San Antonio with cardboard and duct tape over my passenger side window.
That's a lie.
I was definitely more sad about the jacket. Especially because the car was a company car.
10. reawakening curvy plus blouse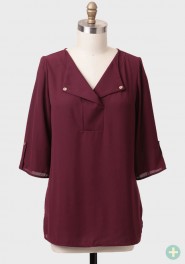 I'm telling you that maroon (or wine or burgundy or oxblood) is the color of the year. This is a gorgeous plus-size top with gold button detail. I think it's a must have.
That's it for today.
Have a good Friday.