On Saturday my sister and I packed up our girls and headed to Beaumont to see Nanny. Our mom is also in town right now, so we got more family for our road trip buck and it's a good thing because I was tempted to head back home sometime around Schulenberg, Texas due to a headphone malfunction that caused some angst in the back seat.
We've had a great time this weekend. One of the personal highlights for me was watching the American Music Awards and hearing my Nanny ask, "Oh! Is that Fifty Cents?"
Granted, it should be pronounced 50 Cent and it was actually Kanye West, but still, how about the cultural relevance from a nonagenarian?
All Caroline has talked about since the last visit is Nanny's cat named Coco or, as Caroline likes to call her, Coconut.
The minute we walked through the front door on Saturday, Caroline found Coconut and hasn't let her out her sight ever since. It has been a sweet reunion of old friends.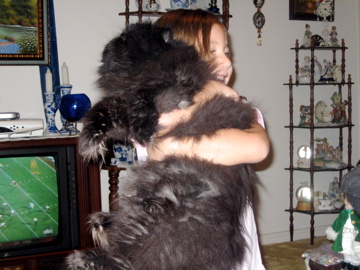 Although I think for Coco it might be more like the dreaded realization that your great aunt Bessie has come for a visit and may hug the life out of you before she leaves.