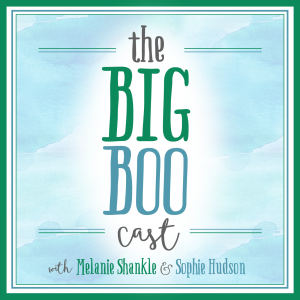 Don't let it ever be said that we are not spontaneous. We totally decided to record this podcast at the last minute today and our schedules worked out and our good friend, Travis, was even able to join us. It was a Christmas miracle!
We talk about texting, our highlights of 2016 and Travis does a little Neil Diamond impersonation which is all I really needed to make my year complete.
You can click here to listen. Or here. You can even listen right here on the blog.
Or, as always, you can subscribe on iTunes.
Just FYI – here's where you can get more info on the products / places we mention (these aren't affiliate links – just regular ole links):
– Special guest / friend / Neil Diamond impersonator Travis Cottrell
– We didn't mention this, but we for sure want to remind you. 🙂 The Big Boo Box from Hummingbird Farms – it's our favorite! (use the code BIGBOO26 and get the whole collection for $49 + free shipping)
– Neil Diamond singing "Hello"
– A little background on Hamilton, just in case you're wondering why anyone would get obsessed with it
– Leslie Odom, Jr. is crazy talented
– "The Little Drummer Boy" by Neil Diamond
– "In the First Light" by Travis Cottrell, who is also crazy talented (We both adore this song, and it's even more special because Travis sings it.)
Merry Christmas, everybody!