So let's see. To round out 2016, we lost George Michael, Carrie Fisher, and Debbie Reynolds. In addition, I had to write a not small check to the IRS today and we got a letter from our health insurance company informing us that the plan we've been on for the last ten years is no longer available and we are welcome to go to Healthcare.gov to find out about our healthcare options. You know what I say to all that? GOODBYE 2016. Do not wake me up before you go go.
And may the force not be with you.
On the bright side – because there's always a bright side – there are tons of great sales happening now that Christmas is over and so when life gives you lemons then you take your lemons and go shopping.
1. lush perfect roll-tab sleeve tunic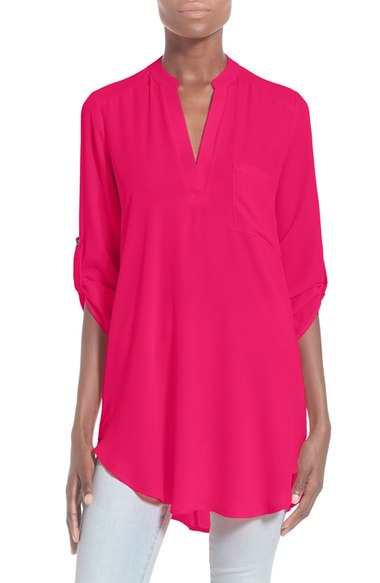 I love these tunics because they go with anything and are just super easy. They are on sale for $27.90 and come in a ton of different color options. I may need to add this hot pink because my Spring 2017 self will be so appreciative.
2. burnout french terry joggers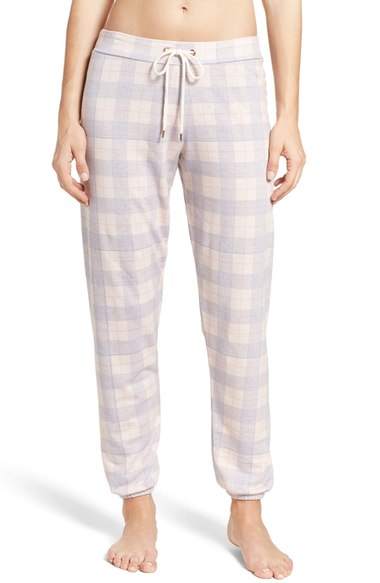 These look super comfy and are on sale for $32.16.
3. blank nye easy rider faux leather jacket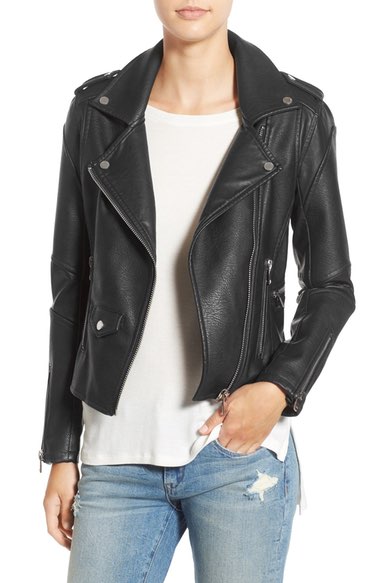 If I didn't already own a black leather jacket, I'd totally order this one. It's on sale for $59.90 but sizes are limited.
4. hooded toggle coat with faux fur trim
I love a coat with toggles and I love the color of this one. It's on sale for $149.90 and is a great coat.
5. coleigh top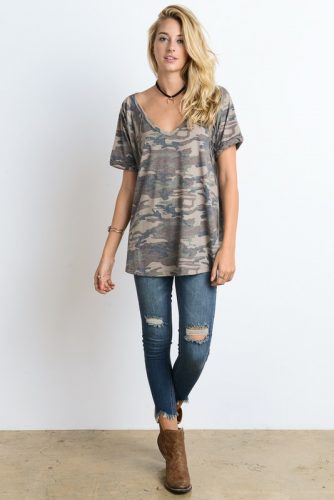 I'm a sucker for a camo t-shirt. I have one that I've worn until it literally has holes in it.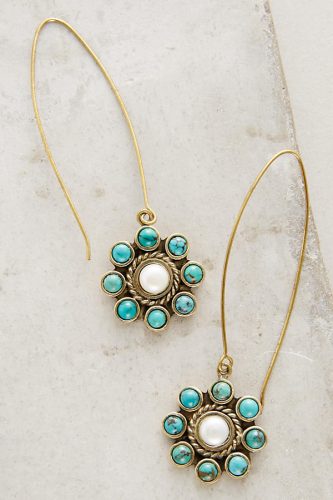 Anthropologie has all of their sale items marked another 40% off with code TAGTIME at checkout. That makes these gorgeous earrings $29.95 plus an extra 40% off. I would do the math but the bottom line is they are practically free.
7. j.crew factory popcorn cable sweater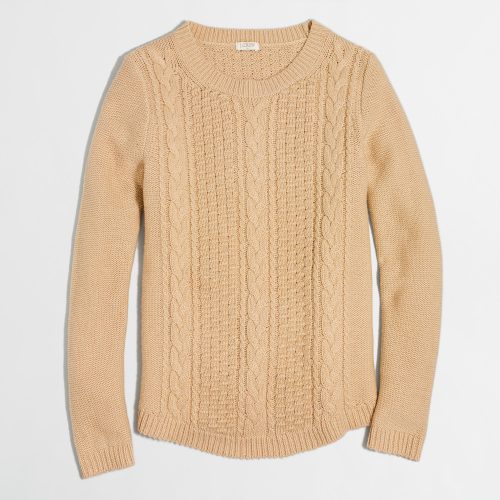 J.Crew Factory is offering an extra 40% off all clearance with code SHOPCREW at checkout and that includes this sweater that's one of my favorites. It also comes in ivory and lavender.
By the way, if you live in San Antonio I will tell you to not even bother going in our J.Crew Mercantile in the Quarry. I ran in there yesterday and it was like a plague of locusts had descended.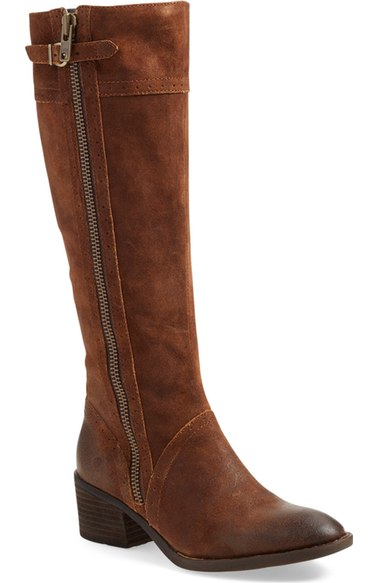 These boots are so gorgeous and the reviews say they are super comfortable and they also come in black and tan here. They are on sale for $179.90 which is a great price for a timeless pair of boots.
9. boxy cable turtleneck sweater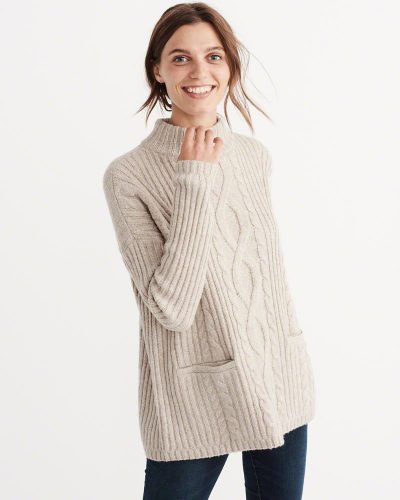 I can't remember the last time I shopped at Abercrombie and Fitch because I'm not really their target demographic nor can I stand how the whole place reeks of cologne.
However, I do love this sweater with these cute front pockets that's on sale for $47.60. It also comes in burgundy and charcoal gray.
10. sorel slim boots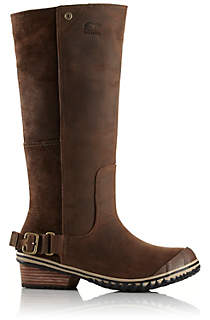 I'm so proud of P because he Christmas shopped off of Fashion Friday and got me a pair of Sorel boots. I will wear them just as soon as it feels like winter here again, but in the meantime I've just been admiring how cute they look sitting in my closet.
These aren't the ones I got, but I really love these and they are normally $190 but on sale for $135.
That's it for today.
Happy New Year!
I'll see you in 2017.