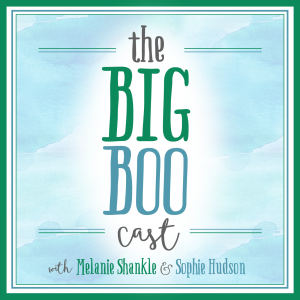 I cannot even discuss the breadth nor depth of my anger towards AT&T right now, but as you listen to this podcast you will see that my internet situation is shoddy at best. It's as if the whole thing is powered by very tired hamsters running on a wheel. And, mark my words, I will take care of this situation just as soon as I find the mental and emotional energy to be on the phone with AT&T for seventy-three hours until they finally agree to send a technician out to my house.
Sophie and I discuss my internet situation, the Grammy Awards, Carpool Karaoke, George Michael, the terribleness that is consistently eating right and exercising and my veritable treasure trove of beauty products.
You can click here to listen. Or here. You can even listen right here on the blog.
You can also listen on Stitcher.
Or, as always, you can subscribe on iTunes. We'd be honored if you'd leave us a review.
And if you're on the Facebook, well, we are, too.
Here's where you can get more info on the stuff / products / places we mention:
– Prince tribute featuring The Time & Bruno Mars (not for kids – just FYI)
– Carpool Karaoke with "Sweet Caroline" (side note: Melanie was not pleased)
– Carpool Karaoke with Bruno Mars (there's a little bit-o-language)
– "Freedom 90" by George Michael
– "I Hate Everything and Everyone" – a hilarious blog post by Katherine at Grass Stains
– Church Street Coffee in Birmingham (home of the Breakup Cookie)
– SEC Network – it's our favorite
– It Anti-Aging Collagen Veil Primer
– It Your Skin But Better CC Cream
– Samford Legacy League Luncheon in Birmingham on Thursday, February 23rd (Melanie is speaking)
– "Sweet Caroline" by Neil Diamond
– "The Bird" by The Time (not really a family-friendly version)