Listen.
This has been a long, busy week and I'll be so happy to sleep in my own bed on Friday night. And I really didn't think I'd do Fashion Friday this week, but apparently I can't help myself no matter how tired I am.
Also, please note that I'm sticking with Fashion Friday for now. We'll see what happens, but loved all the advice and suggestions last week.
Here are some cute things I've found:
1. french terry ruffle sweatshirt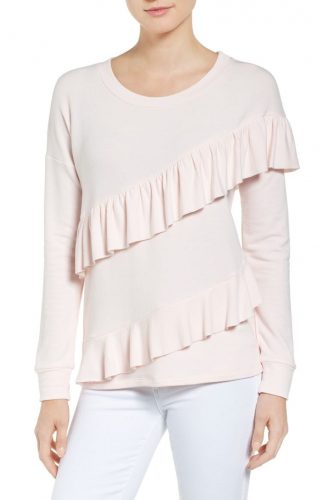 I love a french terry sweatshirt because it's basically the perfect material. And this one has a ruffle which gives it such a great touch. It also comes in black, grey, and navy but this pink feels so spring-ish to me.
I adore a good navy stripe on anything. This sweater makes me wish I summered in the Hamptons and could wear this with white shorts as I stroll down the beach. If you wore this on a Texas beach, you would want to die.
It's on sale for $59.40 and also comes in coral.
3. leith shawl collar cocoon cardigan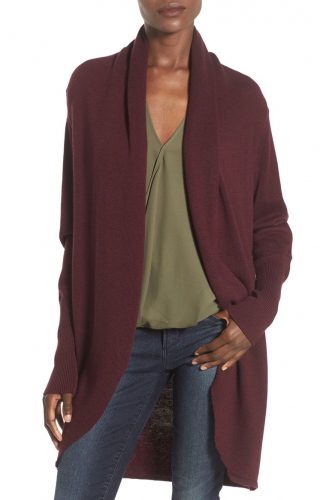 I have this in charcoal gray and it is a go-to in my closet because it's the perfect weight to throw on over t-shirt or a tank. It's almost sold out now that it's on sale for $44.40 but still available in burgundy.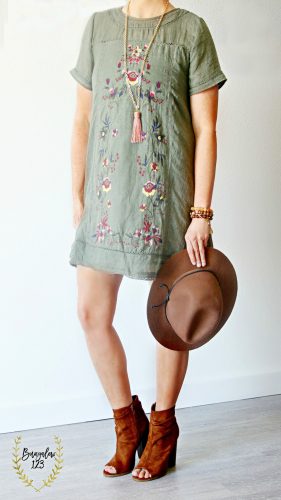 I really like this because I think it could be a tunic or a dress depending on your age and/or condition of your legs.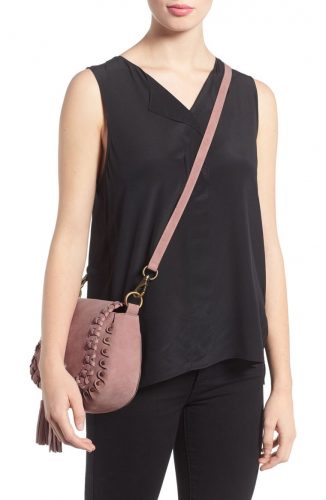 At Smart Barre, saddle bags are what we are trying to target and get rid of. However, in fashion, a saddle bag is desirable and this one is on sale for $46.80.
I don't know why I'm so drawn to pink this week, but it also comes in a tan color.
6. old navy cutwork embellished shift dress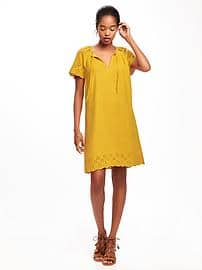 It's hard to beat an Old Navy dress for spring and summer. This one also comes in black, white and hot tamale (otherwise known as bright coral/red) and it would look great with everything from sneakers to sandals.
7. old navy pin tuck swing dress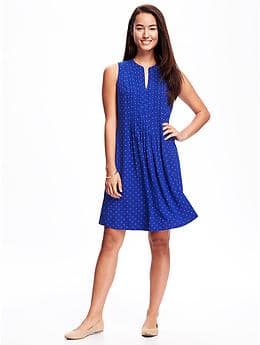 I also love this sleeveless dress because it's so easy to put on and look totally put together. It also comes in black and olive green.
8. max studio lace trimmed peasant blouse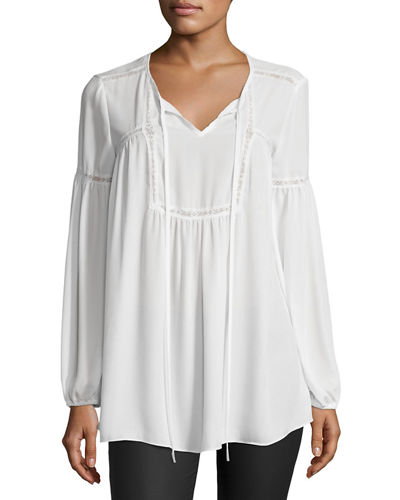 There's an extra 25% off all spring arrivals at Last Call, so this top is just $44.25 and it also comes in black. But there are tons of cute things so it might be worth it to look around.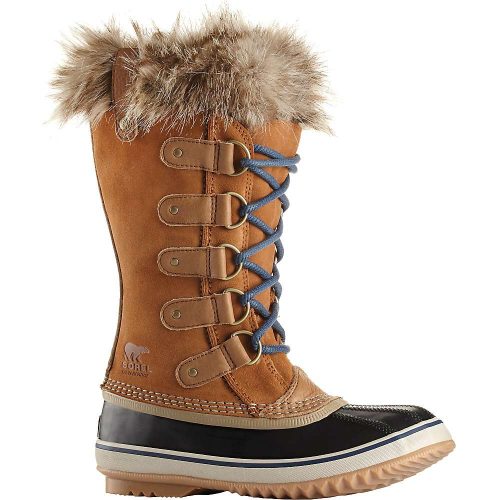 If you are like me and a little in love with Sorel boots but feel that they are hard to justify if you don't live in Colorado or somewhere cold and snowy, they are now having a big winter sale. These are normally $180 but on sale for $109.98 and there are tons of other styles on sale right now, too.
10. j.crew factory striped tunic shirt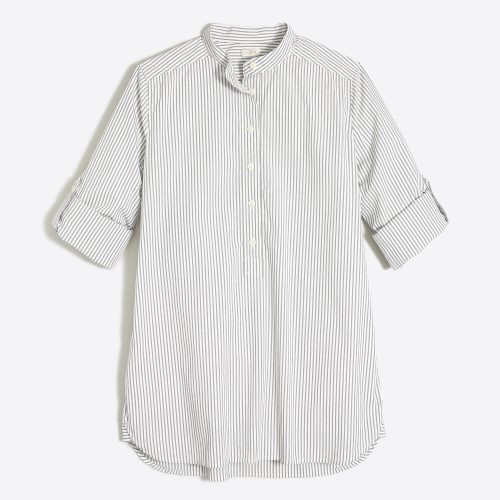 I actually ordered this top as soon as I saw it because it's the perfect top for this time of year in Texas. It's on sale for $29.50 and also comes in white and a chambray blue.
That's it for today.
Have a good Friday.