Just some things I want to make sure you know about. And stay tuned because I'm finally going to post pictures of our kitchen remodel tomorrow. I know it's been forever but I was waiting for a time when it was actually clean and, well, that just happened last week.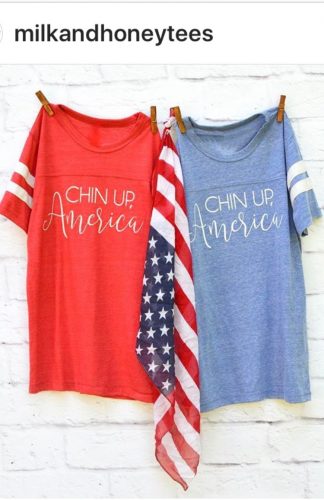 Sophie and I recorded a podcast right after the election when it felt like everyone was wringing their hands and all gloom and doom. We felt that America needed a more positive outlook. Why not hope for the best until it all burns down? And that's when "Chin Up, America!" was born.
Many of you requested it on a t-shirt and now your dreams can come true. Or at least your t-shirt dreams can come true, right here at Milk and Honey Tees.
2. lacey's almond and dark chocolate crisp toffee wafer cookies
I picked these up on a whim at HEB like a month ago and buy them every time I go to the store now. They are so delicious that I have no willpower. It's the perfect blend of all my favorite things.
3. The Jubilee: Poems by John Blase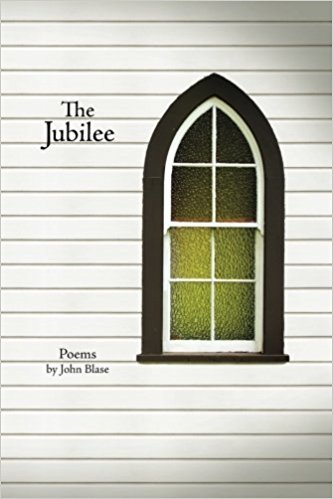 John Blase is such a gifted writer. I'm friends with him on Facebook and even just reading his daily thoughts is a highlight for me. He just has a way to make even the most mundane things sound beautiful. You will love this book of his poetry.
4. Sparkly Green Earrings E-book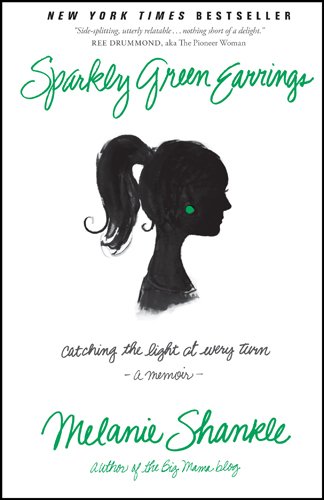 Just in time for Mother's Day, my first book is now available for just $2.99 in E-book form and the paperback is less than $10.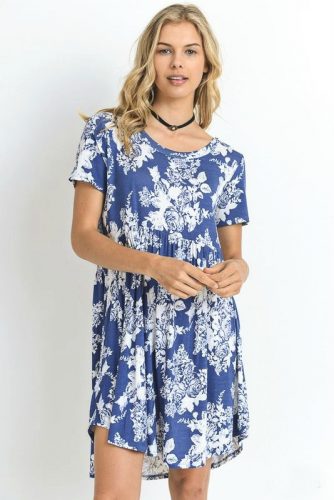 I saw this blue and white floral dress the other day and can't quit thinking about it. I'm normally not a flowery person, but the blue and white just gets me.
Have a great Tuesday.