Dear May,
I am over you.
With Zero Love,
Melanie
But at least we have online shopping to help us make it through.
First things first, The Ikat Elephant is having a big sale. You can get 25% off your entire purchase with the code SPRINGSAVE25 at checkout.
Personally, I've had my eye on this jillian printed maxi dress but there are tons of other cute things so you should go check it out.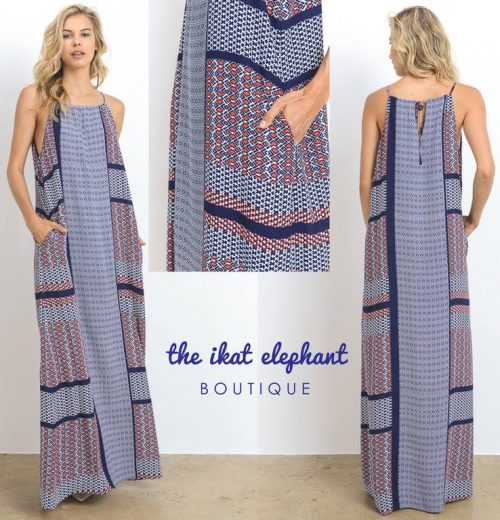 Here are some other things I found this week: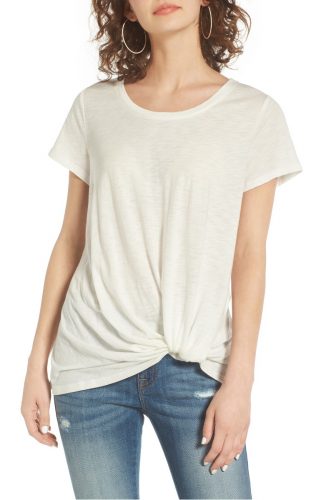 This is a great tee to wear with skirts, shorts and jeans this summer. The twist front makes it more flattering than just a normal tee. And it's only $22 and comes in several color options.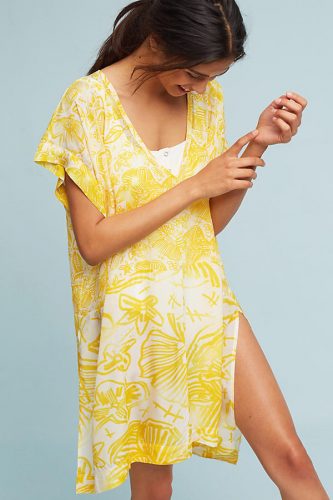 I love the bright yellow color. This would be great layered over skinny white jeans or as a swimsuit coverup.
3. bathing beauty one piece swimsuit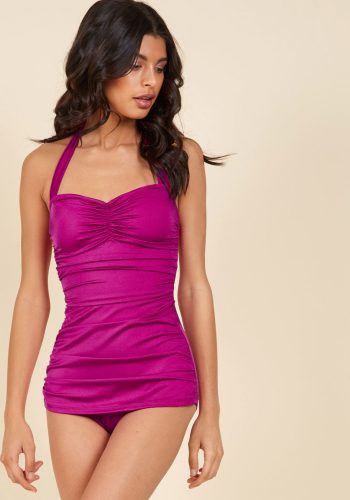 Speaking of swimwear, swimsuits are 30% off at Modcloth now through Sunday, the 21st. I really like the retro style of this one, it has great reviews and comes in several color options and plus sizes.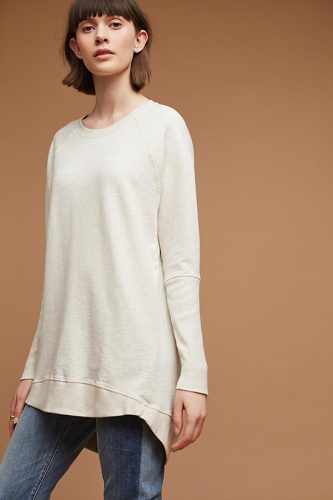 Remember this tunic sweatshirt from last week? It's now on sale for $59.95 which is probably a sign that you need it. Or that you need two if you already ordered one.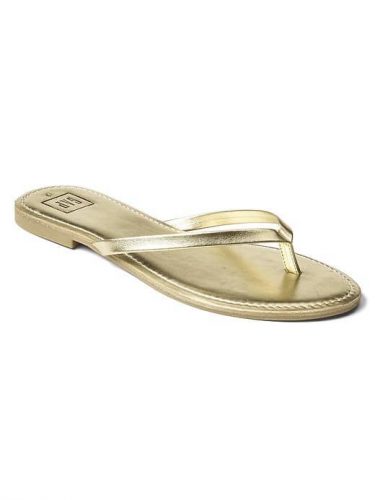 These Gap flip flops are a summer staple for me every year. I always get a pair in gold because it goes with everything. They also come in a cognac color if that's more your style. Either way, it's a great inexpensive shoe option for summer.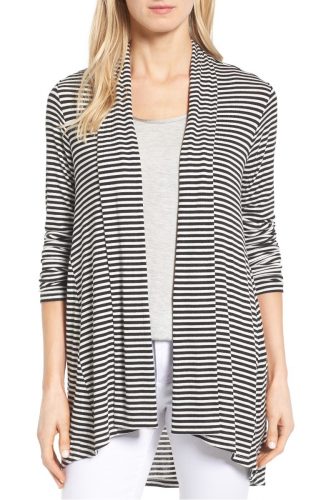 If you are like me you might find yourself with a chill when them temperature dips below 70 degrees. Unfortunately, this seems to happen in every restaurant in Texas once summer hits and I freeze, so I'm always looking for a good light-weight option to throw on over a dress or a top. I love this in the stripes because it would be perfect with all white under it, but it also comes in some great solid colors.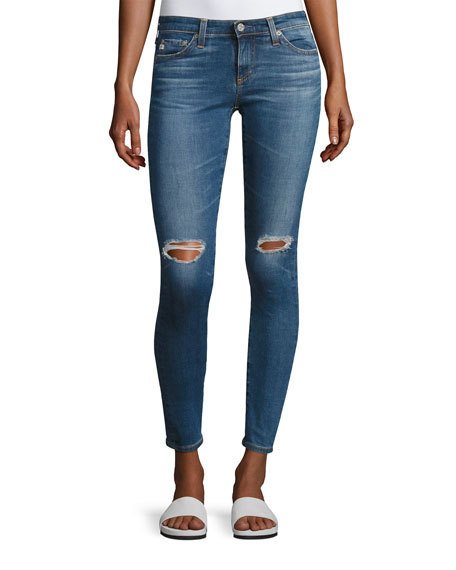 Neiman Marcus Last Call is a great place to find good deals on jeans. I discovered this last year and it is a game changer. These AG legging ankle jeans are on sale for $111.30 and are normally $235. AG jeans, in my opinion, are the greatest of all the jeans because they never bag out at the knees and fit like a glove.
And listen to me now and believe me later, but flare jeans are making a big comeback and I am personally thrilled to see it happen. I love these marrakech flare leg jeans that are just $67 and normally $255.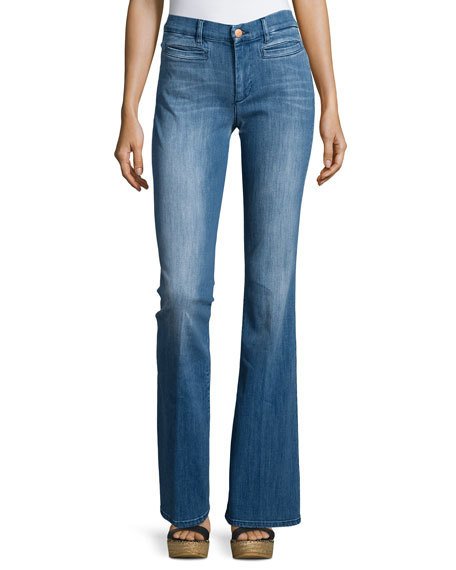 If you want a white pair, these DL1961 premium denim flares are great and are on sale for $69.30 and normally $178.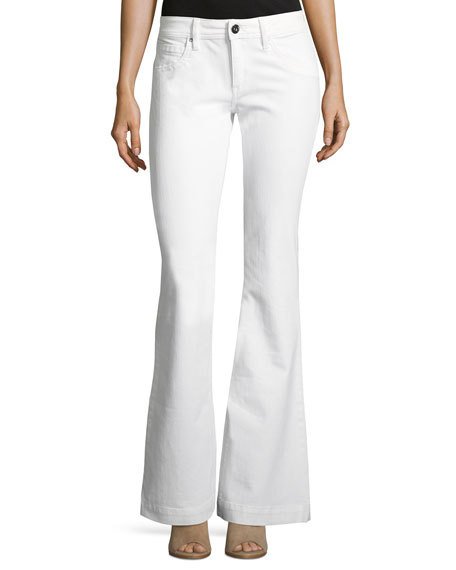 You should also go read my friend Carly's post about how to nail the flare jean look because it is spot on. The hem is everything.
8. floral embroidered flounce dress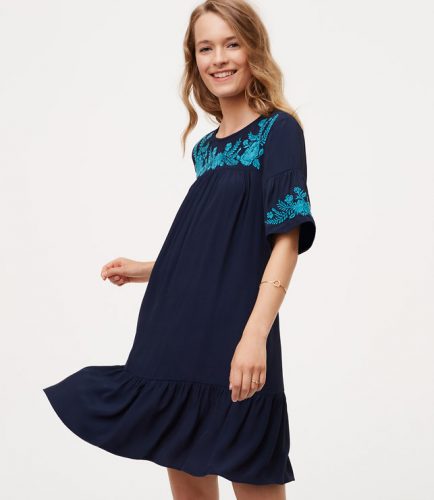 Loft has some really cute dresses right now. And I bet they're about to have a sale because they always have a sale.
I also love this tapestry flounce dress.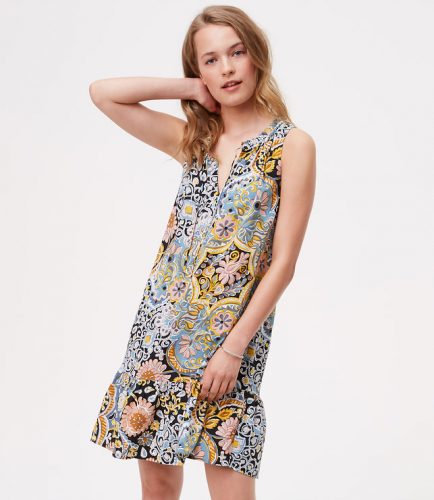 And this floral mosaic sleeveless swing dress is so bright and colorful. Perfect for summer and would look great with the gold flip flops from Gap.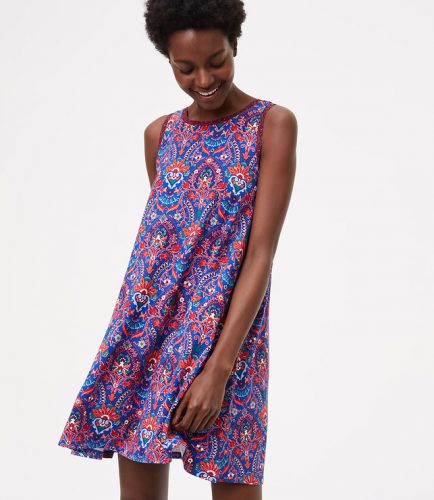 9. embroidered vintage swing tee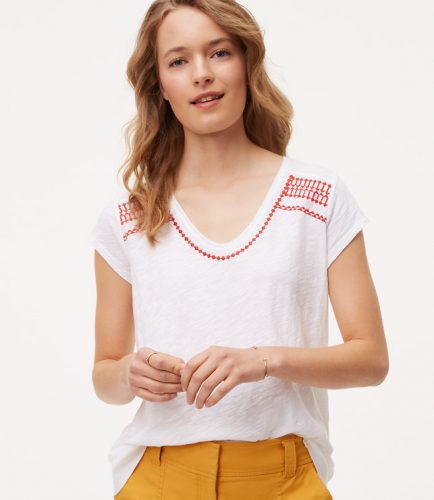 This tee is just $20 and it's one of those super easy pieces to wear with shorts or jeans all summer long.
10. gap dream well sleep dress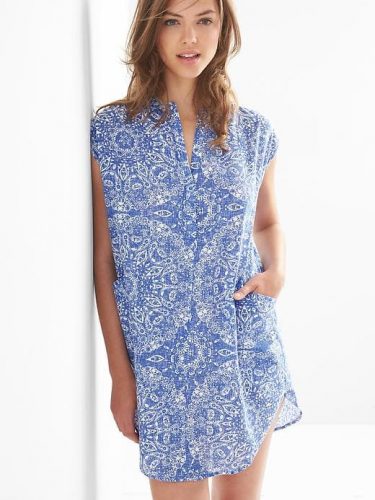 Gap is calling this a sleep dress, but I honestly think it could be a great tunic top or a swimsuit coverup. It's too cute to just be relegated to the role of sleep dress.
But if you just want a super soft nightshirt, then this gap graphic sleep dress is divine. Gulley and I have long lamented the lack of good, soft sleep shirts available these days.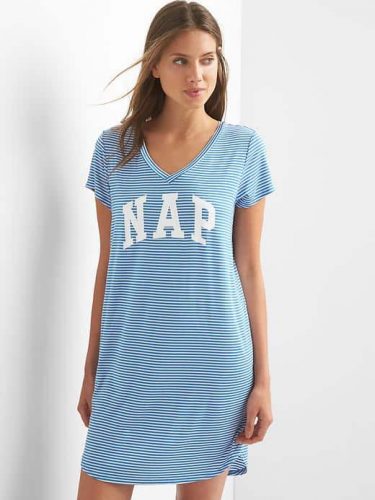 And these gap crop sleep pants are also perfect for lounging around the house or throwing on over your swimsuit at the pool.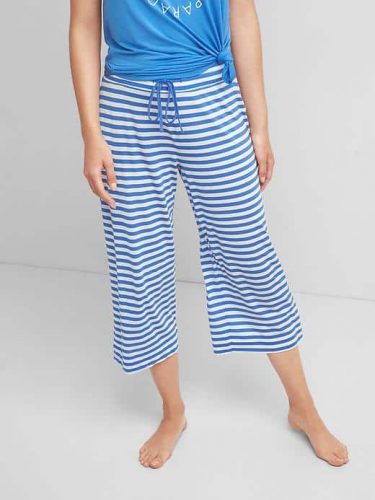 11. lace up tassel faux leather bag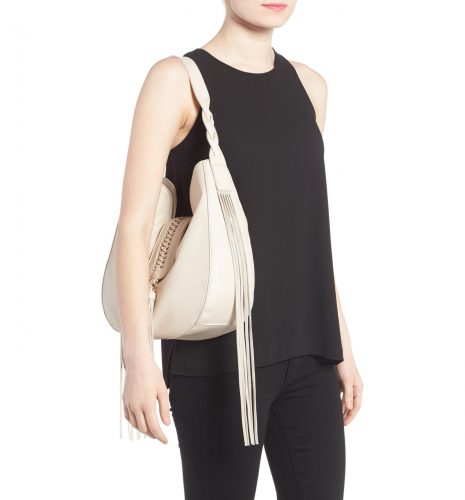 I didn't mean to fall into a handbag hole, but I got an email from Nordstrom and saw this cute white bag is now 40% off and just $41.40.
Which led me to discover this frye cara leather hobo bag that is super dreamy. It's 30% and still $266.66 but it's normally $398 so you are basically making money if you buy it.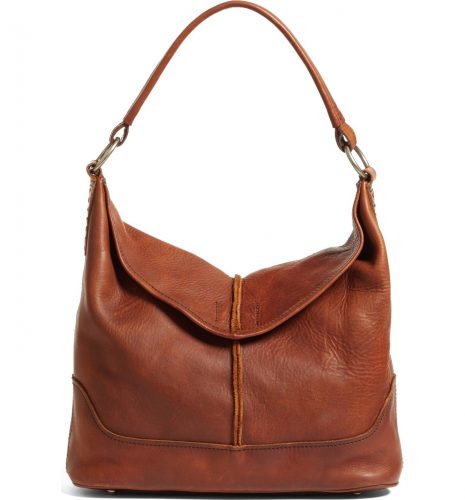 And this madewell suede transport tote is 30% which almost never happens. You would love yourself in the fall if you had the foresight to buy this suede bag now. It's $124.99.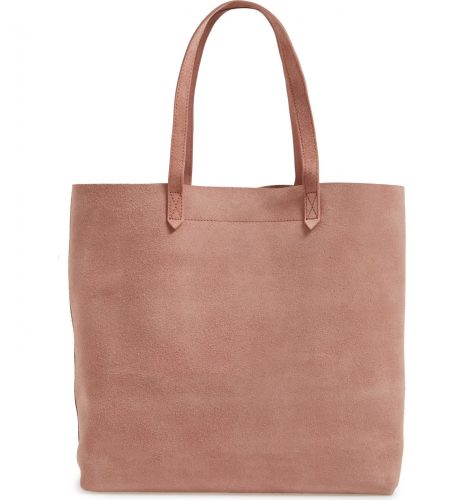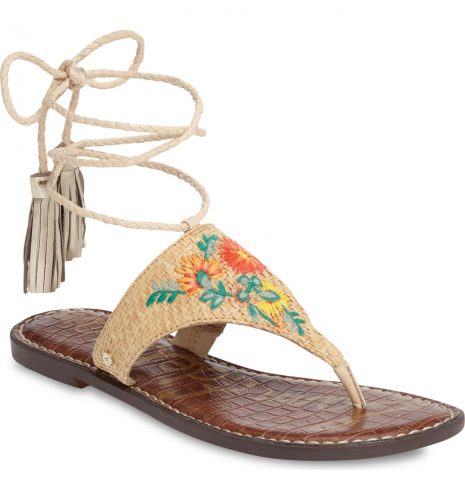 And, finally, these cute embroidered sandals are 30% off and now $62.90. I love the lace up detail.
That's it for today.
Have a good Friday.
Copyright secured by Digiprove © 2017