It is summer and I had a full day of celebrating the end of school and it's late now, so this will be brief.
Here are some cute things I found this week:
1. bow tie waist layered ruffle skirt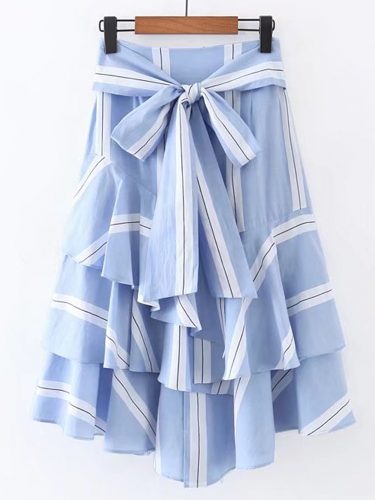 This skirt is adorable. I immediately ordered it for myself. Best of all? It's just $24.
I think this is a great basic top for summer. I happen to really like it in the white, but it comes in other colors.
3. skirted top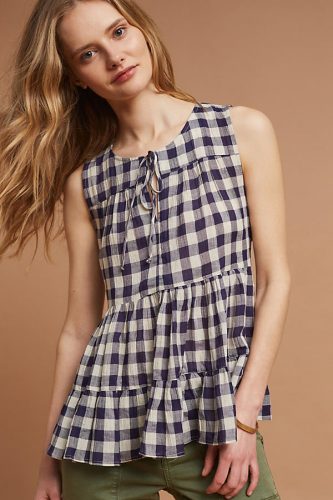 Anthropologie has a bunch of cute tops on sale right now for less than $50. This one is $49.95 and I really like it. Gingham is such a thing right now.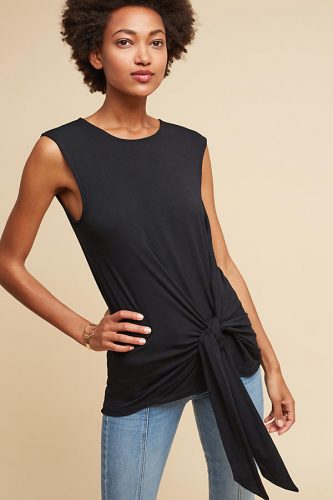 This tie-front tunic is so versatile and it's just $39.95. I am such a fan of the tie in front because it just adds a little something extra.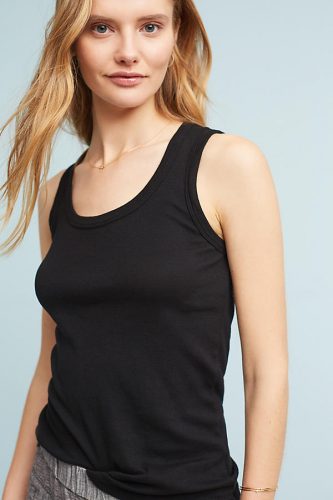 This tank comes in several different colors and I love that it has straps that are wide enough to wear with a normal bra. It also has great reviews and is on sale for $28. It's great by itself or as a layering piece.
I really like these earrings because they're like a normal hoop but better. They also come in silver and are 50% off so just $17.49.
7. quay cherry bomb sunglasses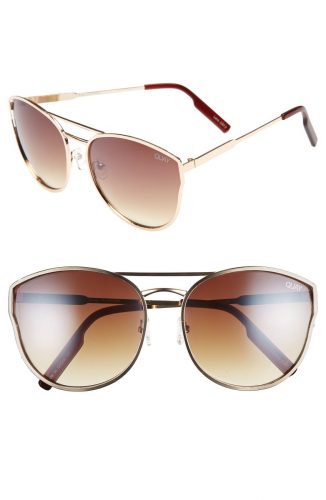 I have discovered Quay sunglasses and think they are so cute. Plus, they are priced at a very reasonable price point. There are several cute styles to choose from but I think these are my favorite. At least for today.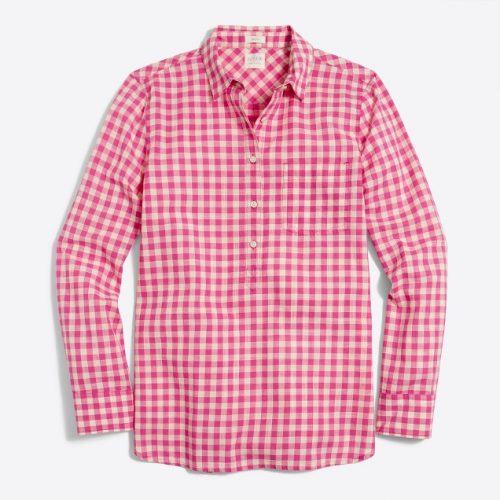 This shirt comes in several different pattern and color options, but I am partial to this hot pink gingham. It just feels super summer-ish to me.
9. old navy jersey swing dress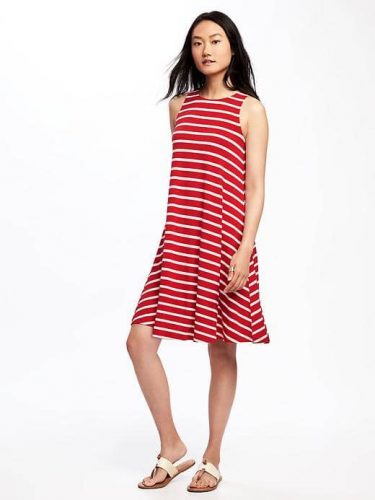 The swing dresses are the best. I've discovered that a lightweight dress is an excellent alternative to shorts in the summer and these are a great price and easy to wear.
10. embroidered tassel tie neck blouse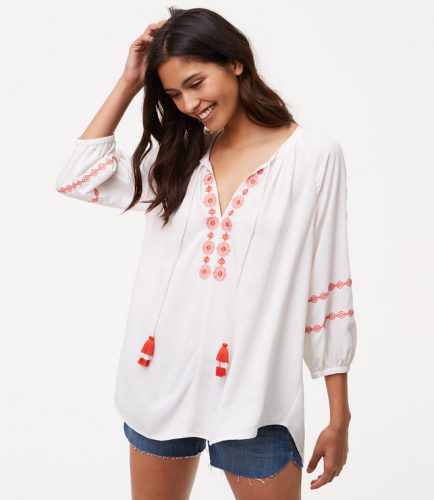 I cannot resist an embroidered blouse.
That's it for today.
Have a good Friday.
Copyright secured by Digiprove © 2017