I believe the heat index for today is going to be somewhere around 108. It really doesn't matter what the specific number is because I'm out when it's anywhere in the 100 range. I will spend my day in the air-conditioning, thank you very much.
This week has been busy because I'm still trying to wrap up a bunch of projects, but you know I found time to do some online shopping around. Not to mention that Anthropologie's summer tag sale started yesterday and they have a bunch of cute stuff on sale.
1. pin tucked sleeveless blouse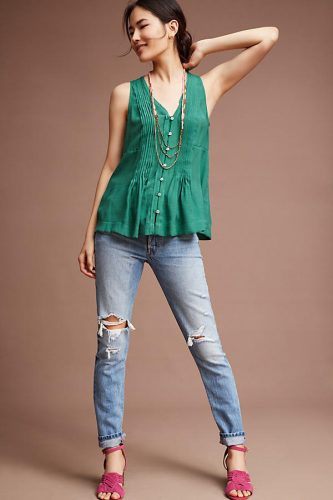 This is a great summer top and I'm really liking it in the green color. It's on sale for $39.95 and comes in two different floral prints, black and green.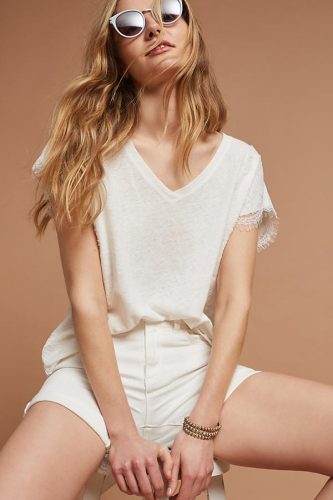 At first glance I thought this was just a regular white v-neck t-shirt, but then I realized it has these beautiful lace sleeves. It's on sale for $29.95 and I think it's such a great elevated version of a wardrobe staple.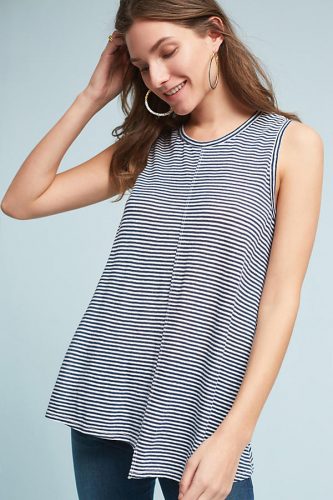 This is also on sale for $29.95, that must be the going rate. I love stripes so, naturally, I love this.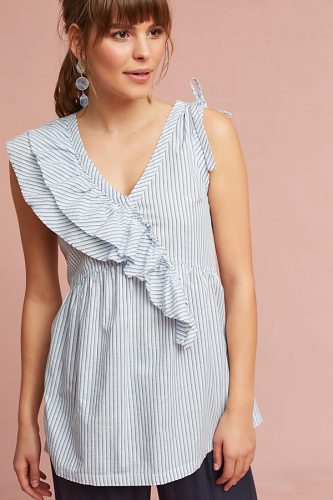 This caught my eye immediately because it kind of encompasses all the current top trends, but can be worn with a normal bra and it isn't off the shoulder. I love off the shoulder in theory but it's just not a look that really works for me. I also like that this is a little bit longer than normal. And reviews say it runs large so you may want to size down. It's on sale for $49.95.
5. chrissy embroidered tunic dress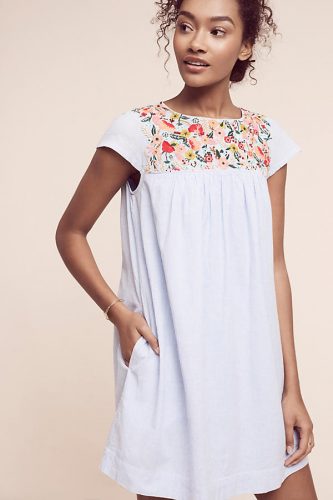 If I didn't already have too many summer dresses, I would totally order this one. IT HAS POCKETS. And I love the embroidery. It's on sale for $99.95.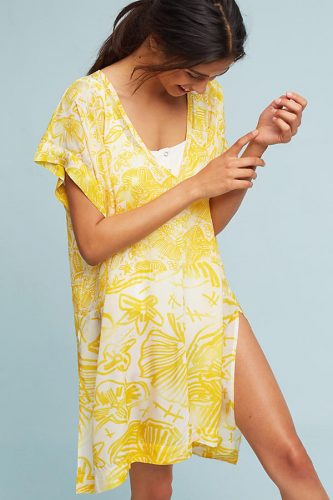 This caftan is sheer but it is so beautiful. It catches my eye every time I walk in Anthropologie and I wasn't going to pay full price to wear it as a swimsuit coverup, but now it's on sale for $49.95 which changes everything.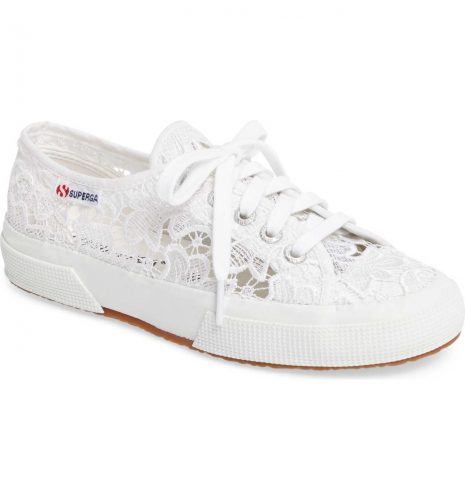 How cute are these? Lace sneakers! They are 50% off and now just $47.95 but sizes are going fast.
8. ruffled handkerchief hem top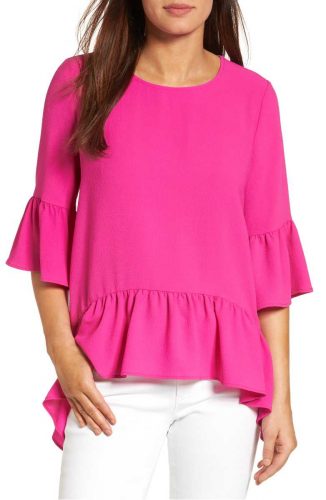 I ordered this top back in April and it was backordered. And I had forgotten all about it until it showed up like magic on my doorstep this week. It was totally worth the wait even when you factor in that I forgot I was waiting for it.
It's just $42 and comes in black, blush, green, royal blue, hot pink and bright coral. It fits perfectly and isn't too short in the front like some of these tops tend to be, plus the fabric drapes really well. I got it in the green because I feel like that makes it a year round top.
9. lightweight tie sleeve cardigan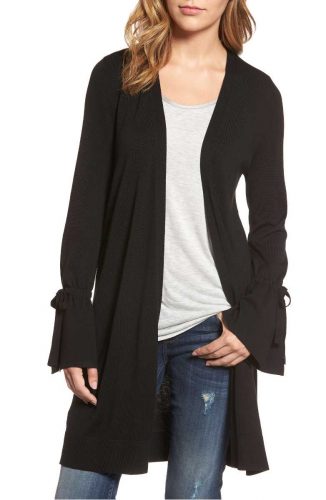 I can't even think about wearing a sweater right now, but this one is really cute and would look so great thrown over a simple tank or tee with a pair of jeans. The tie sleeve gives it a little something extra and it comes in a bunch of colors.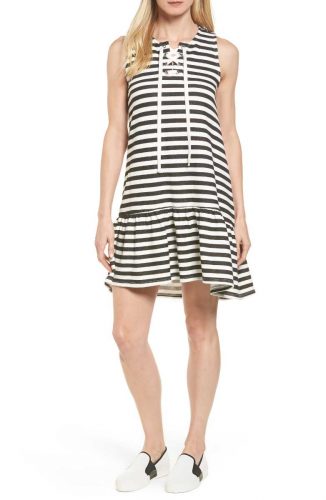 I think this dress is super cute but see above statement about how I don't need any more summer dresses. It also comes in black, chambray and gray.
11. striped ruffle v neck tank top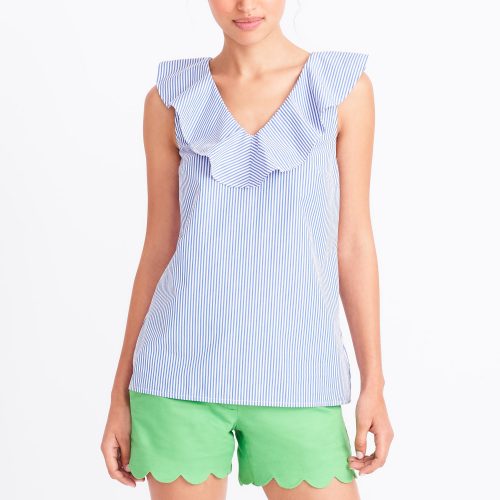 This feels like the perfect summer top to me. You could wear it with everything from denim shorts to colored shorts to white jeans.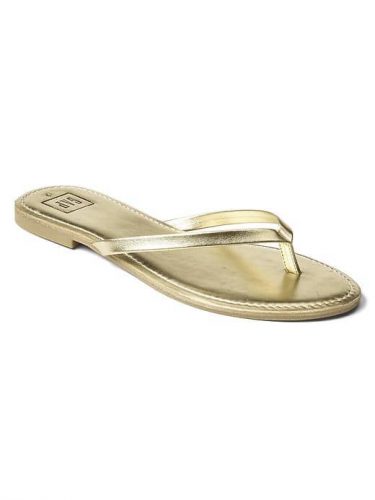 These have been a staple of my summer wardrobe for years because the price is right and they go with everything. They're on sale for $23 right now plus I'm sure Gap is offering some kind of additional discount.
13. gap denim shorts
Speaking of gap, these are a good pair of denim shorts if you're still looking for a pair. The length is the perfect blend of not too short and not too long.
14. birkenstock gizeh flip flop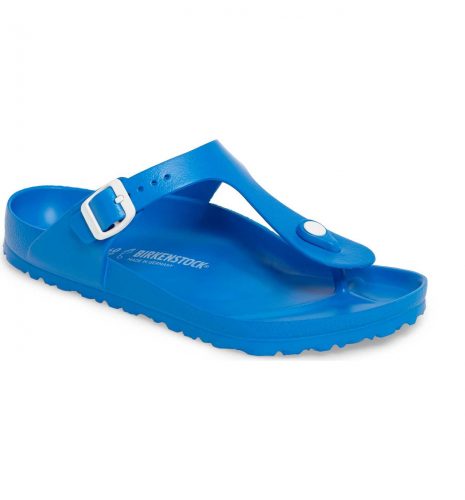 Um. They have made a flip-flop version of my beloved Birkencrocs. I may have to get these. They are only $34.95 and come in several colors.
birkenstock granada leather sandals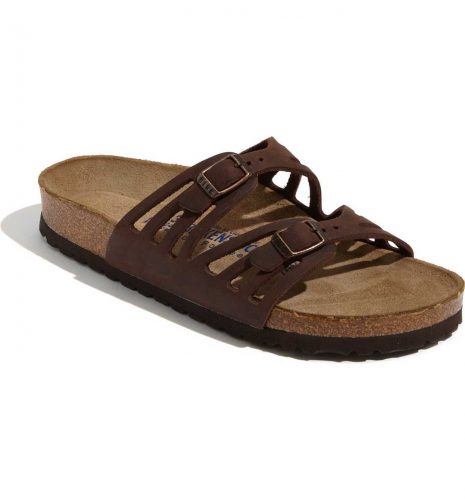 While we're on the subject of Birkenstocks, Caroline has these and they are so cute because that little detail on the side makes them a little more feminine.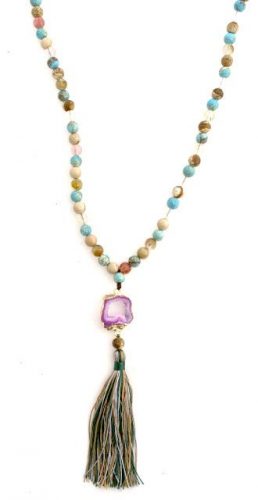 This is a great summer accessory because it's versatile enough to wear with a lot of different outfit options.
That's it for today.
Have a good Friday.
Copyright secured by Digiprove © 2017