Yesterday morning I woke up early because I had to drop Piper and Mabel off at the vet for their annual vaccinations. It was as peaceful as you might imagine. And then I came home to sit on my couch and work on a few projects and realized it was Thursday. I'm not sure where the week went. Yet, here we are and here are some cute things I found this week while I was celebrating America's independence.
Anthropologie is still offering an additional 30% off all merchandise that's already on sale and that includes this super cute swing top. It also comes in white, turquoise, and brown (although the brown looks a little more dark orange to me.)
2. tie-cuff tee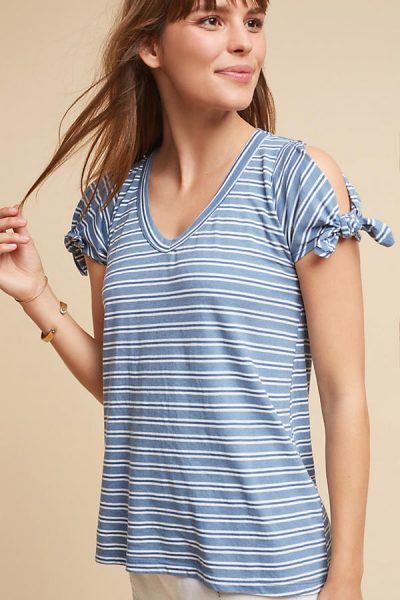 This t-shirt is on sale for $29.95 plus an additional 30% off. It comes in multiple colors and the reviews are exceptional. The thing that stood out to me is that the reviewers say it's longer than a normal t-shirt. Between that and the cute tie sleeves? LOVE.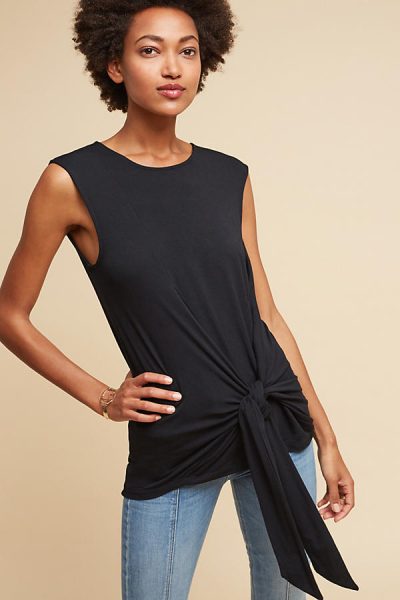 I've been waiting for this to go on sale. It comes in several color options but I think I'm partial to black because it's so versatile. I also think it will transition nicely into fall. It's on sale for $39.95 plus an additional 30% off.
4. christel ruffled-sleeve top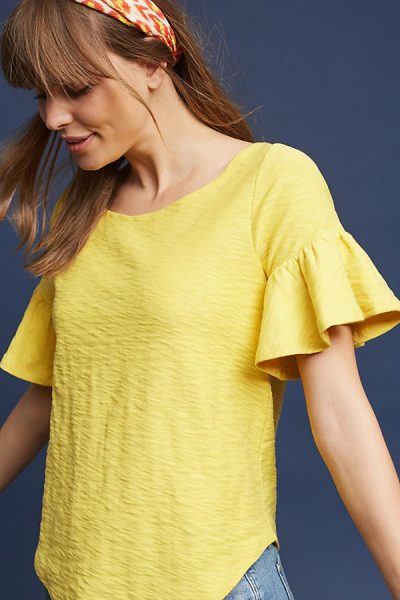 This is another sale top at Anthro and I am in love with these sleeves and the yellow color.
5. beaded tassel drop earrings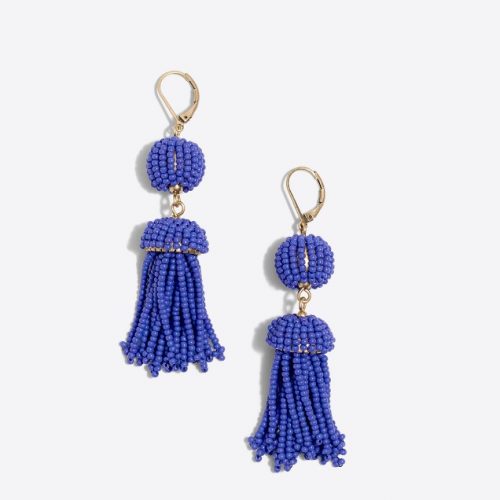 I saw these in person at our J.Crew Mercantile store and they are so cute. They also come in navy and hot pink and are on sale for $20.50.
6. up and away embroidered blouse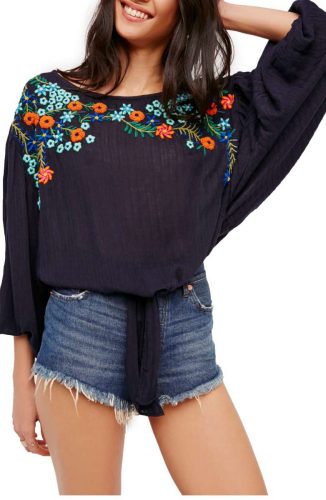 This lovely top is 40% off and now $100.80. I can totally picture it with jeans and boots in the fall. I love it.
7. j.crew factory embroidered crosshatch shell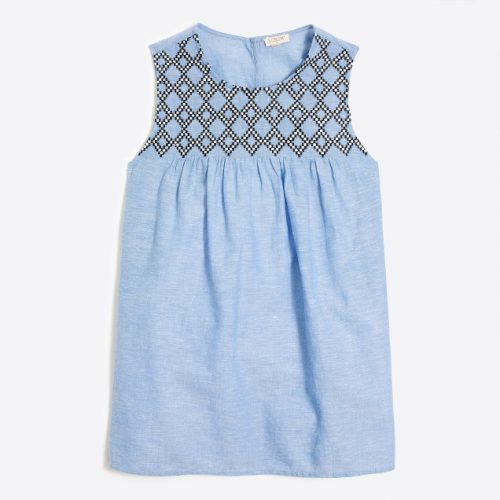 I saw this in person and it is so cute and the perfect top to get you through these incredibly hot, soul-sucking days of July and August. It also comes in yellow and is on sale for $29.50.
8. old navy embroidered swing dress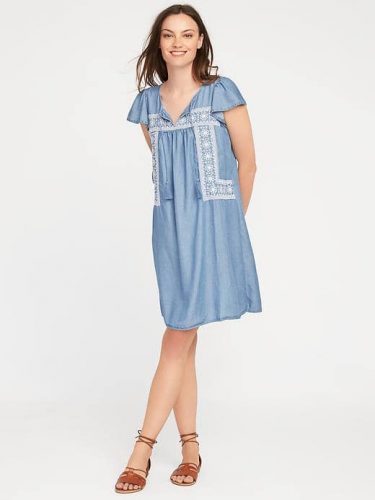 Speaking of things to get you through the super hot days of late summer, this dress qualifies as one of those.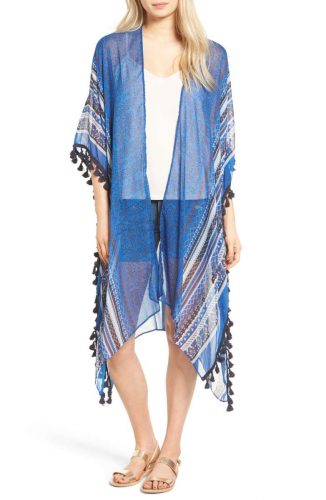 This is so pretty and could be so great to throw on over a t-shirt with jeans or a tank and some shorts or even as a swimsuit coverup. It's 40% off and now just $22.80. It also comes in black and white.
10. old navy tie-front swing dress
I'll be honest, I had concerns about this based on how it looks in this picture. But when you watch the video of the model actually walking in it, I think it's a winner. It also comes in white.
That's it for today.
Have a good Friday.
Copyright secured by Digiprove © 2017