This is going to be a little quick because I'm a little tired today because we were up repairing our air-conditioning at 3:30 a.m. And by we, I mean I woke P up so he could figure out why water was dripping profusely from the vent hood in Caroline's bathroom.
Caroline and I noticed it about 1:00 a.m. and I wanted to think it wasn't that big of a deal, but then I remembered how two summers ago the entire ceiling in her bathroom almost collapsed from a leak in the air-conditioner and decided I better wake P up. It took him a minute to process what was happening but then you've never seen someone get on his shoes and his handy headlamp so fast.
It took a little while to figure out exactly how he could fix it, but he managed it shortly before 4:00 a.m. and then we all went back to bed so we could lay there wide awake, fueled by the adrenaline rush that only comes when you think the ceiling is about to cave in. It was altogether a lovely evening.
Here are a few things I found this week: (The Nordstrom sale started yesterday for cardholders and there are some great things to be found there in case you have a Nordstrom card. Which I do. Which is why I already ordered several things. I didn't include any of it here, but I will once the sale is open to the public next week.)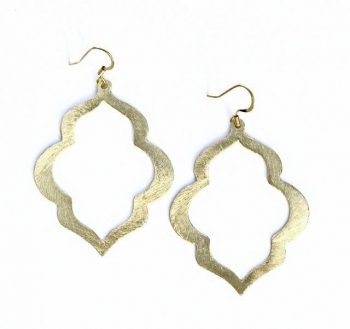 I've been looking for a new pair of basic gold earrings because my other ones broke. These are really cute and just $18. They also come in silver.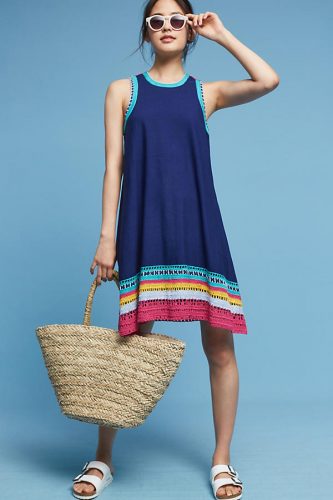 I love the colors and cut of this dress. It's $79.95 plus an extra 30% off with no code needed at checkout.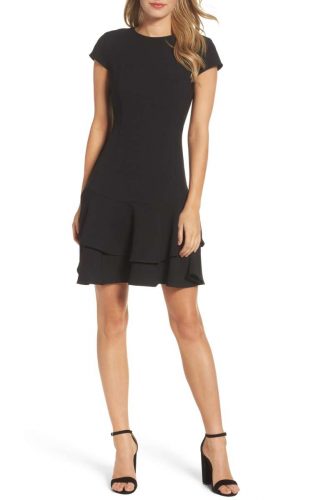 I'm more convinced than ever that everyone needs a good basic black dress in their closet just in case. I really like this one and it also comes in a berry color.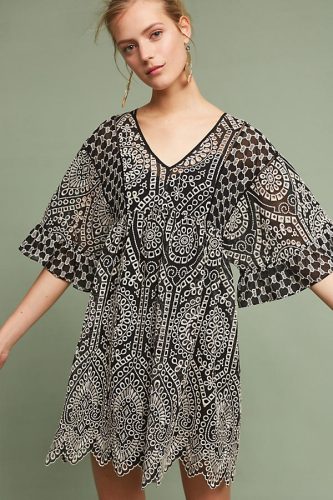 I have loved this since I first saw it and have been waiting for it to go on sale. That day is today. It's $99.95 plus an extra 30% off. It also comes in pink but I think the black is stunning.
5. reign
top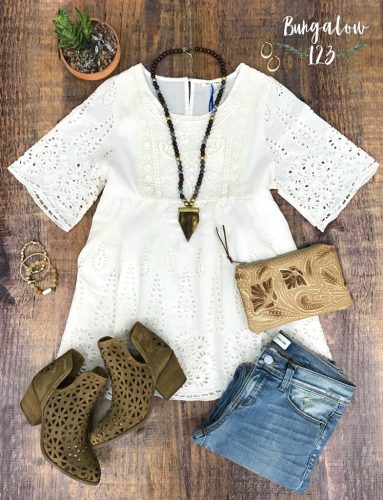 This top is so pretty and easy to transition to fall with jeans and boots. It also comes in lavender.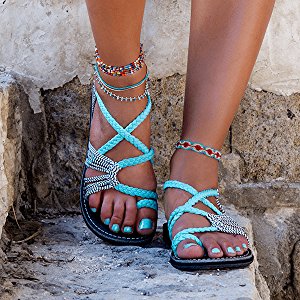 So many of you bought these sandals the first time I posted them and have emailed with rave reviews. They are cute, comfortable and so affordable.
7. gap linen sleeve popover shirt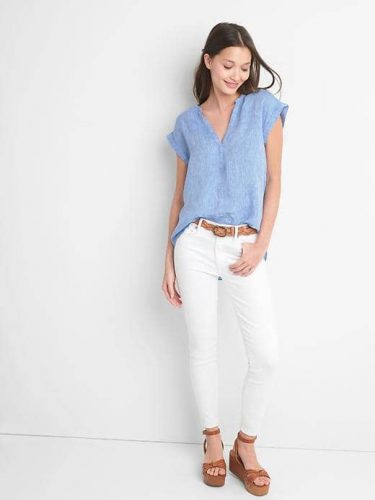 Gap is offering 40% off your purchase with code SOGOOD at checkout. I really like these linen popovers. They also come in a stripe pattern.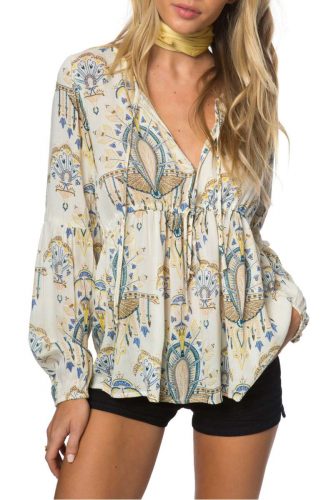 Now this just jumped out at me on the Nordstrom website. I really love it. The color, the style, the whole thing. It's lovely.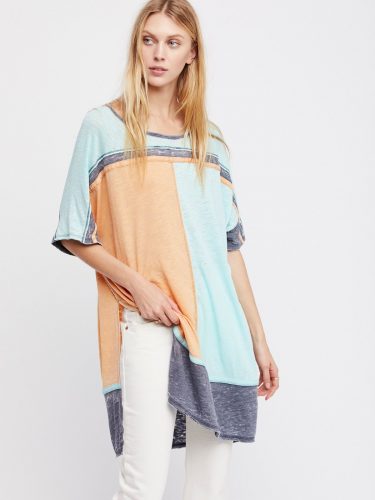 Free People is offering free shipping through Monday and this tee is just $29.95. I love the soft muted colors and the long length.
10. ruffled handkerchief hem top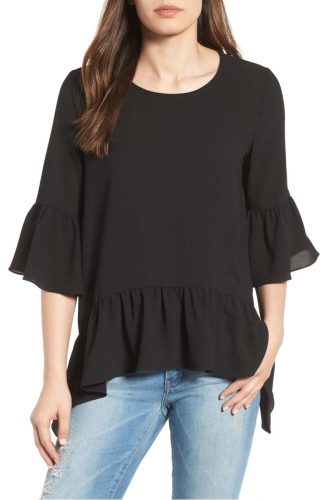 This top is still one of my favorite summer purchases. It comes in several colors and is even better in person.
That's it for today.
Have a good Friday.
Copyright secured by Digiprove © 2017