I was watching the weather last night and the weatherman seriously referred to our forecast over the next few days as a "ring of fire". And then I lost my will to live. The end.
It is seriously so hot that it's hard to even care about shopping right now. And just the fact I typed that sentence makes me wonder who I am and what has happened to my life. Yet I still managed to find a few things that might be of interest and might give you the desire to live another day.
Here they are: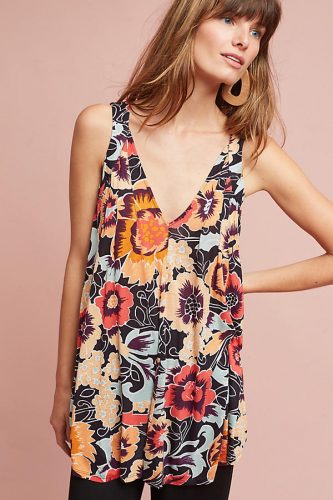 I really love this tunic tank because it would be great on its own or layered under a cute kimono or jacket. It's on sale for $49.95 and comes in several color options. Plus, Anthropologie is offering free shipping and an extra 40% off all sale with no code needed.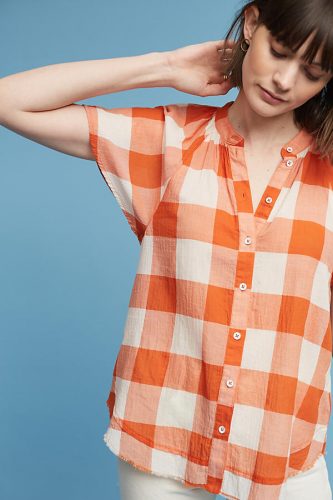 I have loved this gingham flutter top all summer. And now it's on sale for $29.95 plus and extra 40% off and free shipping.
3. nike essential sportswear tank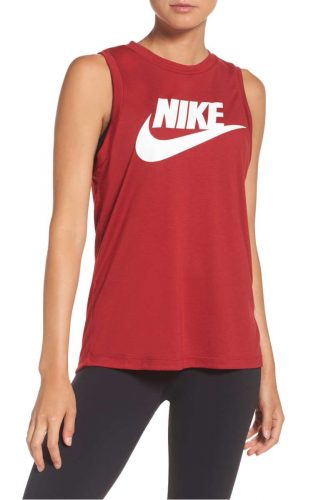 In case you're in the market for some good workout wear, I really like this Nike tank. It's on sale for $26.90 and also comes in black, but I'm kind of liking the red.
4. kendra scott filigree drop earrings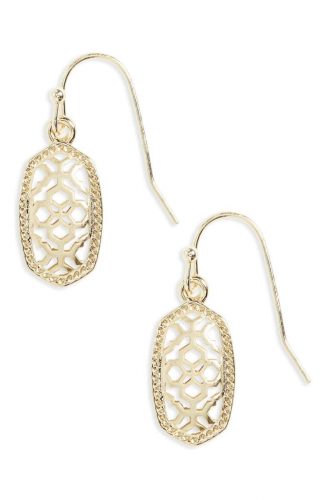 These earrings would make a great Christmas present for someone and they're on sale for $35.90.
I also love this aimee y choker.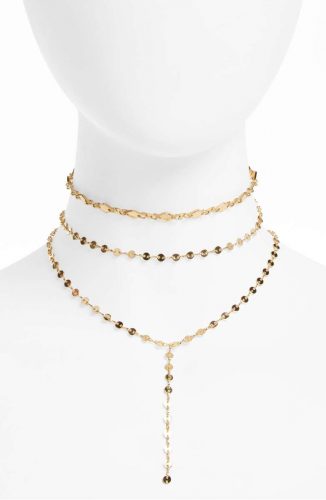 5. bp stripe faux leather tote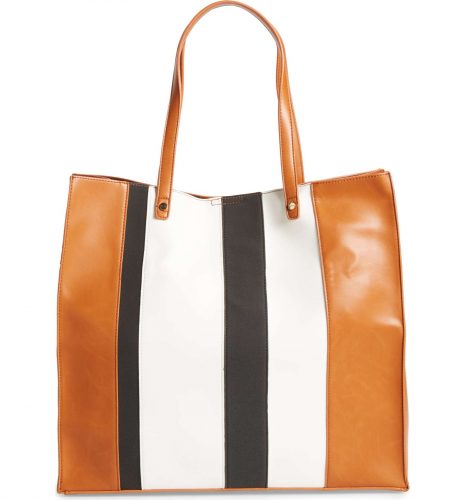 How cute is this tote? It also comes in a brighter striped pattern which is equally fun. It's on sale for $35.90 and would make a great fall bag.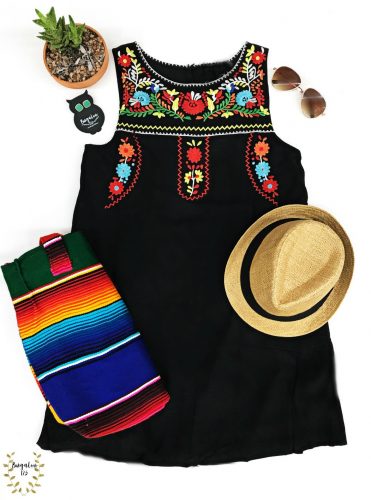 I love anything with embroidery and this dress is no exception. It's just $39 and is great by itself or with a denim jacket over it assuming the weather ever cools off. Which feels doubtful.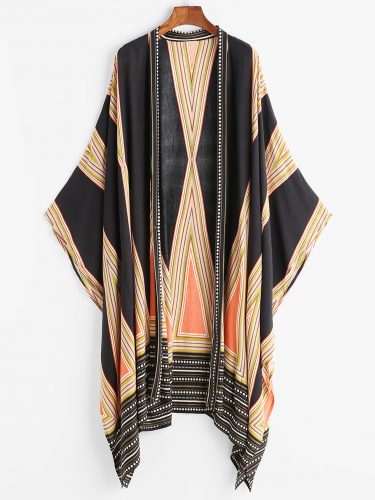 Okay, this was a find. I was looking at kimonos on Free People and fell in love with one that looked exactly like this but it was $70. And then I found this one for $18. Is it the same quality? I have no idea. But I'm willing to take that gamble to save that much money.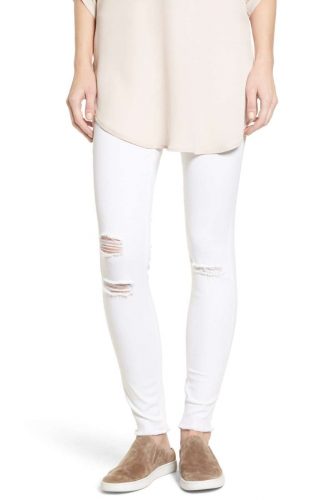 My friend Jamie's sister Jen had these leggings on when we went to lunch last week and I kept meaning to ask her what jeans she was wearing because they never bagged out at the knees or lost their shape, plus they fit so cute and had a frayed hem. And then she revealed that they were actually these Hue leggings. Pure genius. These also come in black and denim and I don't know that I'll ever wear jeans again.
And here are the essential denim leggings if you want a non-distressed version without the rips or the frayed hem.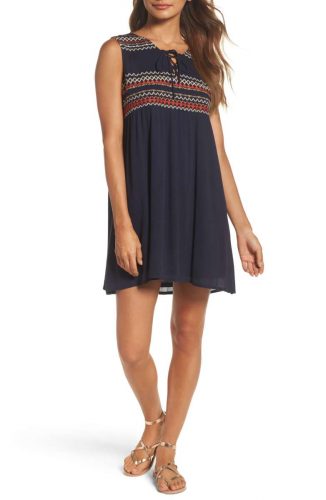 I love nothing more than a good casual dress when the weather is this hot. This one is super cute and can easily take you into fall.
10. we the free charleston tee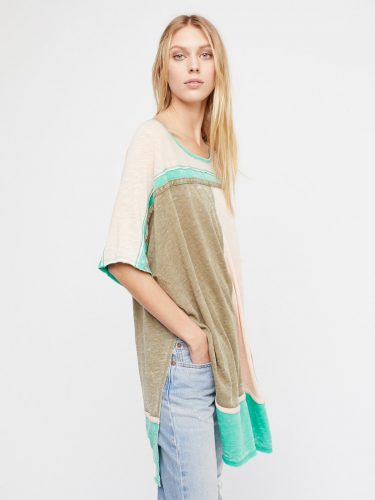 I ran in Free People last week and immediately bought this. It's super soft, I love the long length and it's on sale for just $29.95.
That's it for today.
Have a good Friday.