Maybe it's because we are a month into school at this point or maybe it's because last week was a short week and this week was a full on five day affair, but I am so ready for the weekend.
Super quick note before we get to the fashion portion of this post. I have a guest post on Ann Voskamp's blog that is an excerpt from Church of the Small Things. You can read that here if you're interested. I'll tell you that it's one of my personal favorites from the book.
Also, you know how much I love all things Hummingbird Farms lavender and I wanted to share their September special with you because it's too good not to share. While supplies last you can get a bottle of their 12 oz lavender hand soap free when you purchase an 8 oz lavender lotion. And they also have specials on their heavy cream and body wash. You can find them all here. These would make great hostess gifts or Christmas presents or just a little happy for yourself.
And now for some cute things I found this week: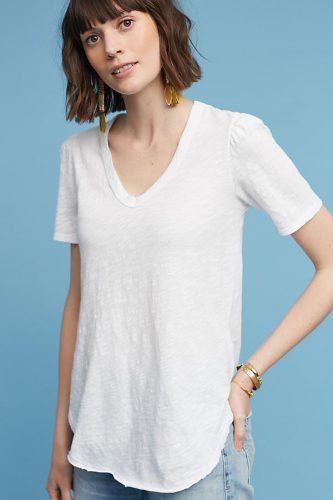 This is a great basic v-neck tee with a great length. It's on sale for $39.95 plus an extra 25% off all sale at Anthropologie right now. It comes in several color options and is perfect by itself or to layer under cardigans and jackets for the colder months ahead.
2. monroe oversized button down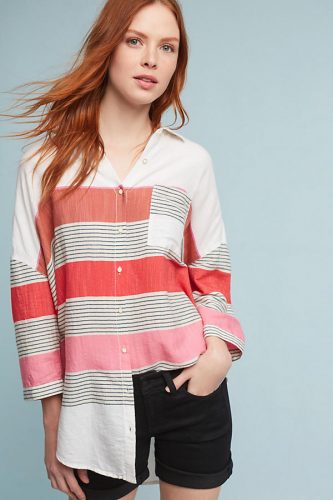 This is so cute and $49.95 plus an extra 25% off all sale. It also comes in a muted red and white stripe. I can't decide which one is my favorite.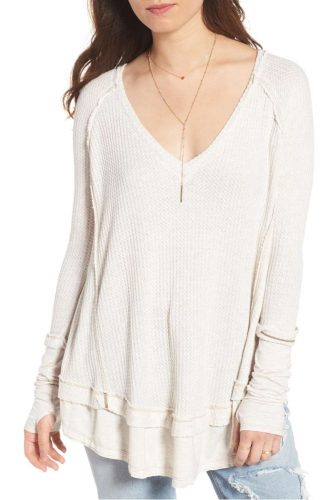 This is one of those tops that I will debate buying and then will finally cave and it will be on my body for five out of seven days every single week. I love the length, the cut and it comes in several color options.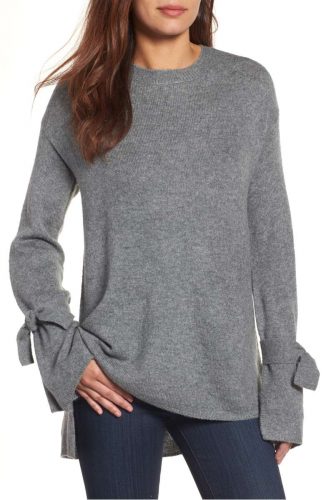 Love the sleeves on this sweater and that it is a good length. As you can tell, I'm all about the length on things right now. I think this is because I ordered a shirt last week and it came in and barely hit my waist and I was all like "NICE TRY BUT I AM FORTY-SIX YEARS OLD."
This also comes in other colors.
My conservative estimate is that I own five of these hoodies in various colors. They are the perfect weight for a Texas fall and great for just running around or actually working out.
6. plaid flannel boyfriend shirt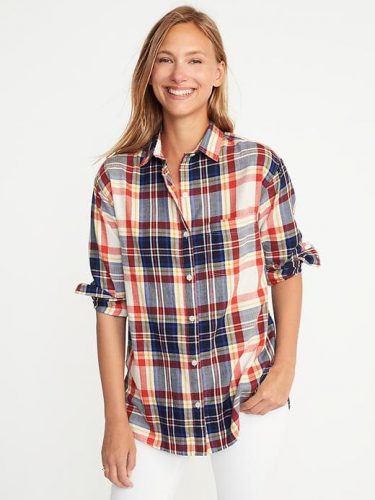 Plaid is still everywhere this fall and these Old Navy boyfriend shirts are fairly inexpensive and come in cute color combinations.
7. tie front cozy fleece pullover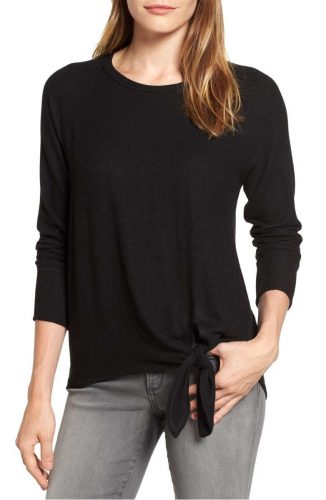 You can't appreciate how soft this is just by looking at this picture. These are 40% off and just $35.40 and it would be worth getting one even if you just wear it around the house. They are super comfortable.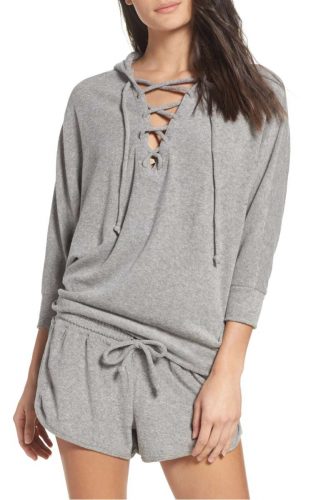 Speaking of super comfortable, this is 40% off and $51.60. It also comes in black and would look cute with jeans and sneakers.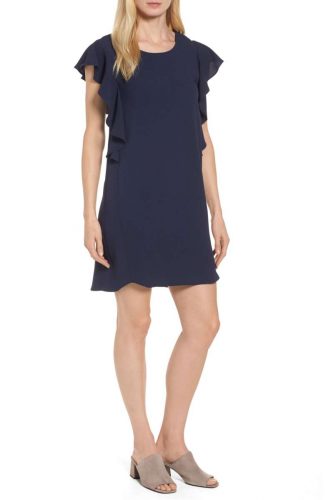 This dress is so pretty, but simple. I'm a fan of that combo. It also comes in black or red and is on sale for $41.40.
10. superga sneakers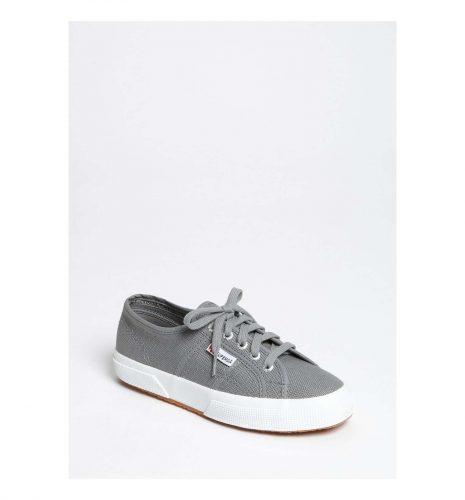 I ordered a pair of these last year and decided they were too wide for my feet. But I still love them so much and Duchess Kate wears them and surely her feet aren't wider than mine. That would be very un-princesslike. So I think I may have to try them again because the gray color is all I want in a sneaker.
That's it for today.
Have a good Friday.
Copyright secured by Digiprove © 2017