Y'all.
It is hard to pick out a paint color.
This is what my kitchen wall looked like after a trip to Home Depot yesterday morning.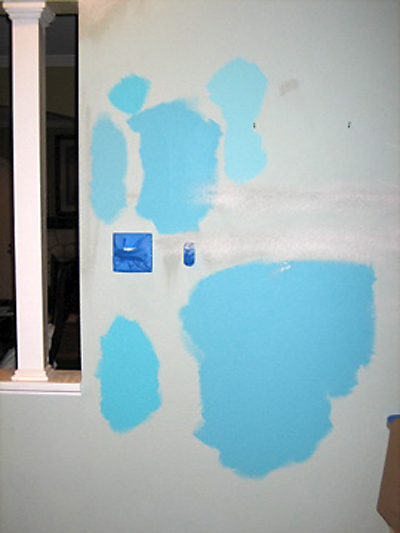 Apparently my camera has intensified all the colors drastically because I promise I'm not about to paint my kitchen Taco Cabana Blue. The colors are all much softer in person.
(The royal blue stuff is the tape that one of the Mendez brothers placed over the light switch and the thermostat sensor)
(Also, the Mendez brothers should not be confused with the Menendez brothers)
But I'm still not sure I've found what I'm looking for so I'm heading to the hardware store to look at Benjamin Moore paint samples, specifically Mermaid Green which a few of you mentioned in the comments yesterday.
In the meantime, my kitchen is covered in spackle and sheetrock shavings and my OCD nature is only going to be able to survive this kind of chaos for about twenty-four more hours before I just start slapping paint on something to make all the messy go away.
Pray for me.