This is going to be the quickest Fashion Friday ever because this week? I can't even.
But the good news is it's an extra jam-packed Fashion Friday because Nordstrom is having their half-yearly sale and there are so many good things to be found. So the first ten things are all from Nordstrom and then the last five are other things I found elsewhere that are also on sale.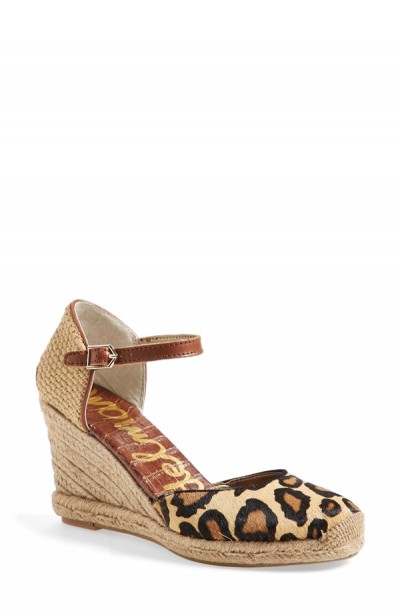 I really like these because they are a great transitional shoe. You can wear them all summer and into the fall, especially if you live in Texas or somewhere else warm. They are currently 40% off which makes them $59.90.
These maxi dresses are always a favorite. I love the blue and white print on this one and it's on sale for $38.90. It would look great with a denim jacket or some type of white crocheted sweater over it if the straps are too bare for you.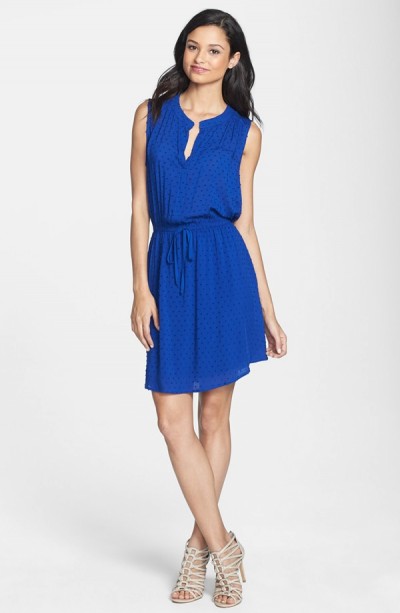 Love the blue color and easy style of this dress. You could dress it up or just wear it with a great pair of sandals. It's on sale for $39.90.
4. NYDJ stretch skinny ankle pants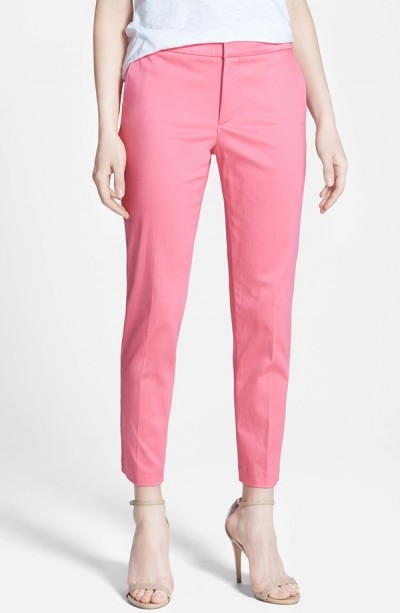 NYDJ pants are perfect for just about everyone because they are flattering and not low-rise. This style comes in a ton of great colors and they're 40% off.
5. free people textured lace camisole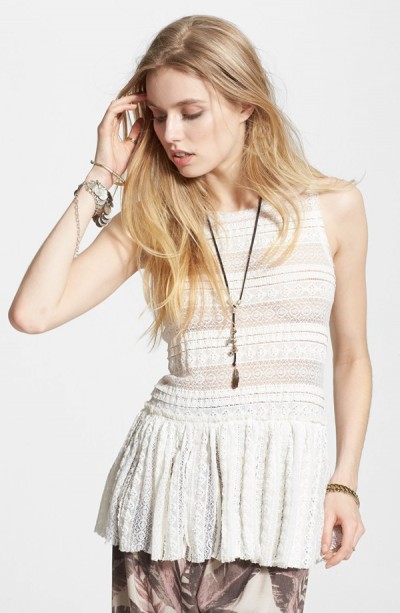 I found this on sale in a hot pink color at Free People and love it. You obviously need a cami under it but it's super cute. It's on sale for $40.80.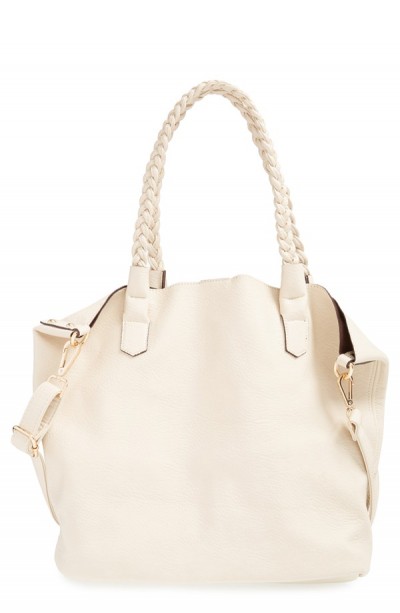 Remember last week when I showed you this cute tote? It's now 50% off. And it also comes in black.
7. michael kors turquoise dial watch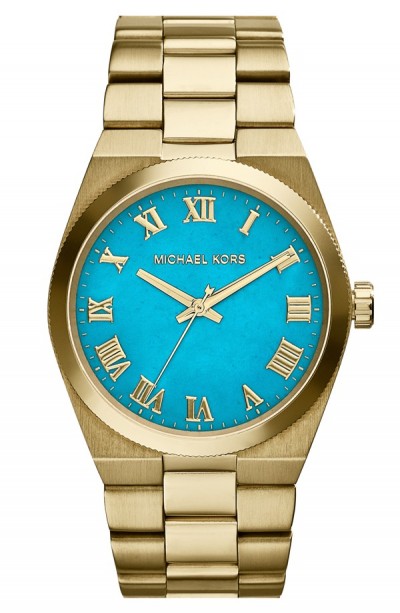 I love the turquoise face on this watch. It would make such a great summer accessory and it's on sale for $166.90. But another, less expensive but equally cute option is this fossil pink face watch for $86.90.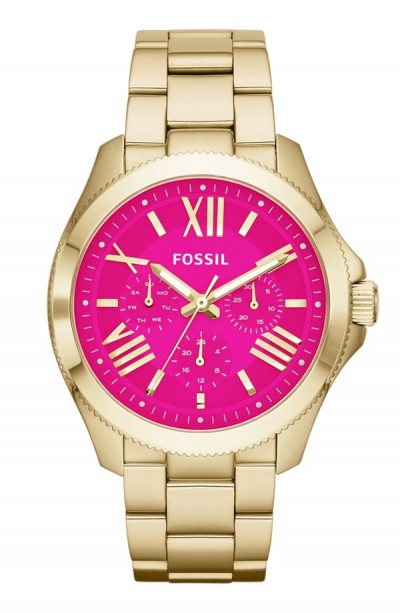 8. lysse control top capri leggings
Love the pattern on these. They're on sale for $37.52. Is it just me or are all these sale prices weird numbers?
9. free people woven pattern poncho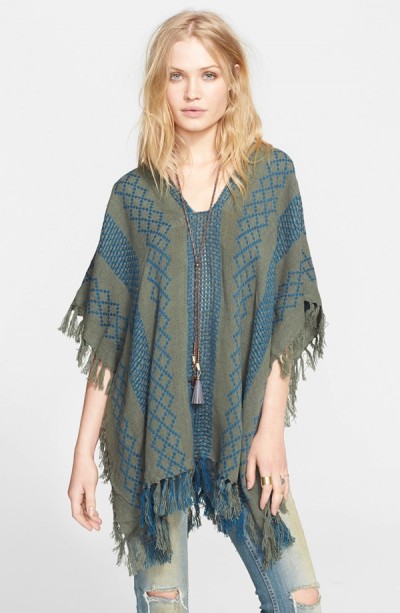 I originally saw this poncho in navy and coral and loved it. But I also really like this green. It's on sale for $45.56.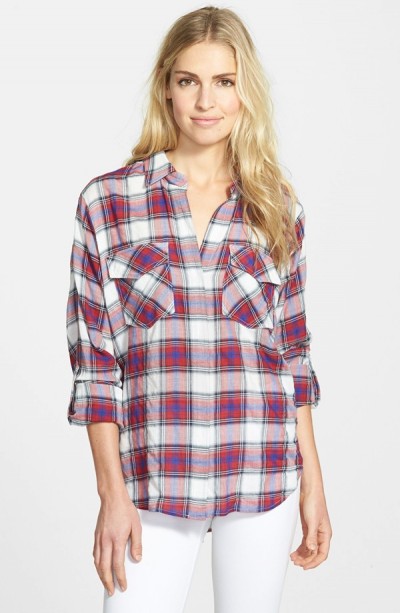 This is a great plaid shirt with really cute styling in the back. It's on sale for $59.40. You could wear it with shorts now and jeans all fall and winter.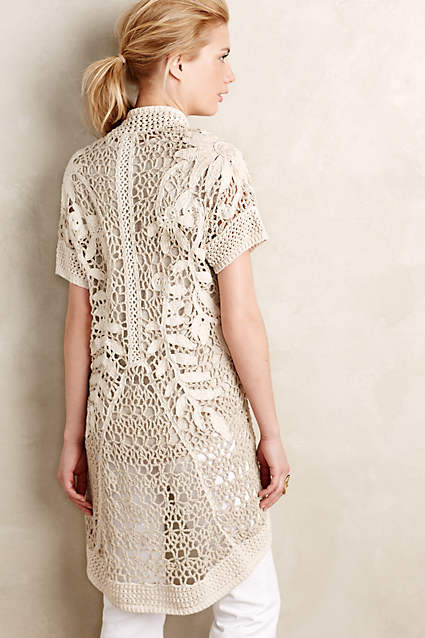 I saw this cardigan in person at Anthropologie and it is gorgeous. Look how great it looks layered over a simple white tee and jeans. It was originally $198 but is on sale for $99.95 plus an extra 20% off with code GONEFISHING at checkout.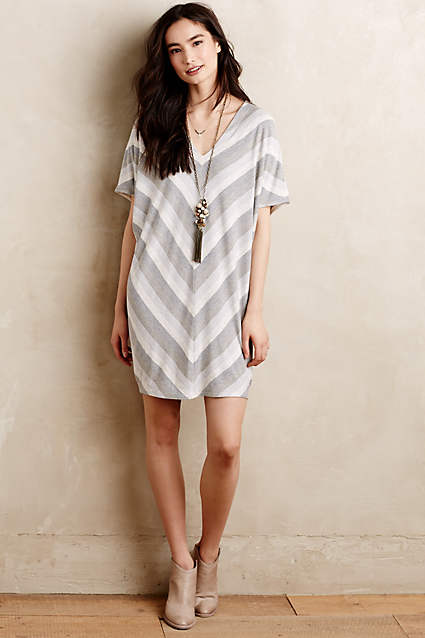 I haven't seen this in person but the reviews on it are amazing. It could be great as a dress or over leggings. It's on sale plus an extra 20% off with code GONEFISHING.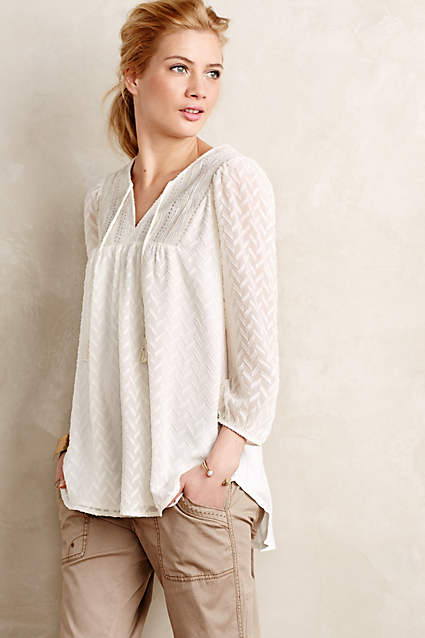 I bought this top early this spring and then took it back because I realized I have an addiction to cream-colored tops and didn't really need another one. But I still loved it and am tempted to go ahead and get it now that it's on sale. And it's an extra 20% with code GONEFISHING.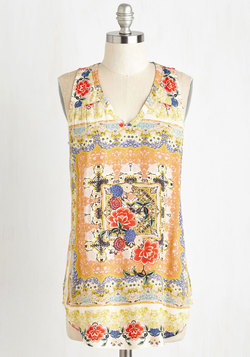 This is the only thing that's not on sale but it's still a great price for a really cute top that would look equally great with jeans or shorts.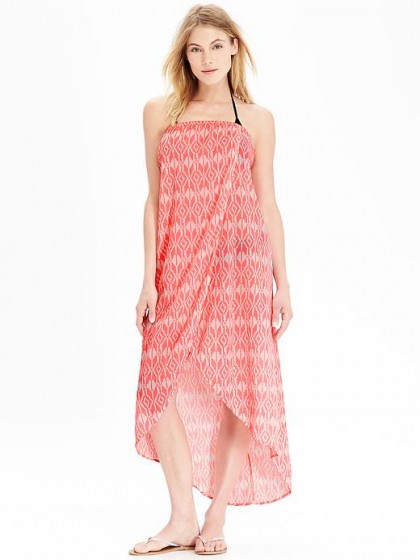 Old Navy is having a HUGE sale. Practically everything is 50% off so the best advice I can give you is to go look around and see what you can find. Personally, I really like these coverups and they're on sale for $20.
That's it for today.
Have a great Friday and a wonderful Memorial Day Weekend!