First of all, thank you for all the dress suggestions yesterday. I'll keep you posted on my dress finding progress as the situation unfolds.
Secondly, I saw an article on Twitter yesterday announcing that Lynda Carter of Wonder Woman fame is coming to San Antonio soon. The headline read "The Real Wonder Woman Headed to San Antonio!"
But what that journalist didn't know is the real Wonder Woman is already in San Antonio.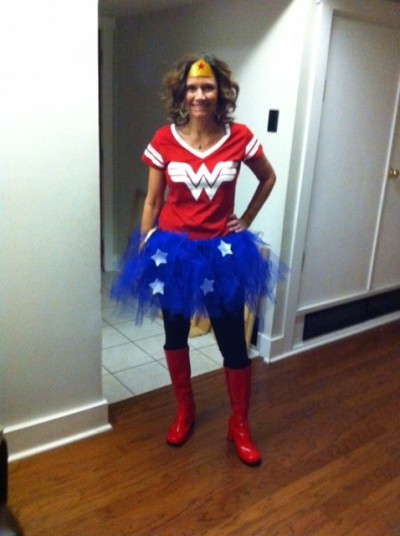 There's the picture of Gulley as Wonder Woman that you wanted to see.
You're welcome.
Here are a few things I found this week:
1. dance the night away sequin dress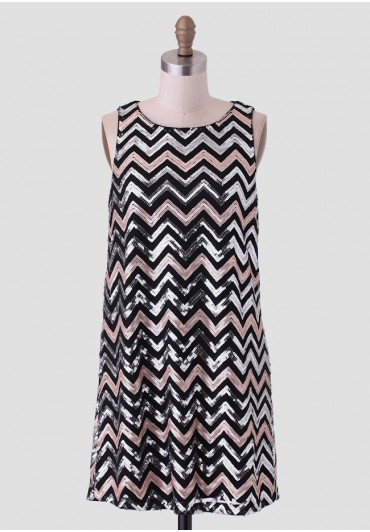 I think this would be great for the Christmas season. I'm a big fan of sequins and the holidays.
2. happy trails cocoon cardigan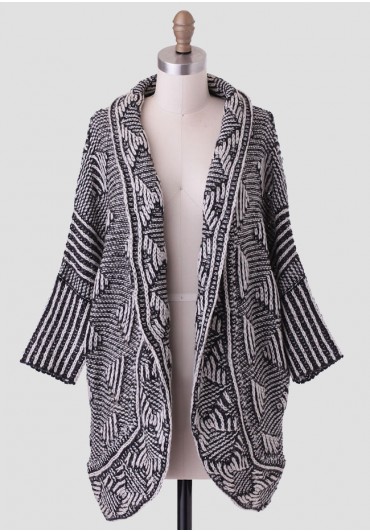 I really like this. Perfect with jeans for a casual occasion or black pants or skirt to dress it up for the office.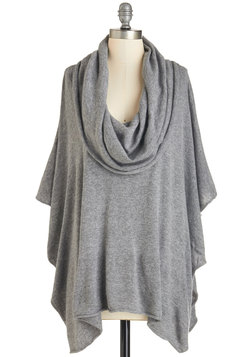 I can't stop with the ponchos. And apparently I'm not alone because there are only nine of these left at Modcloth.
4. zigzagging across town coat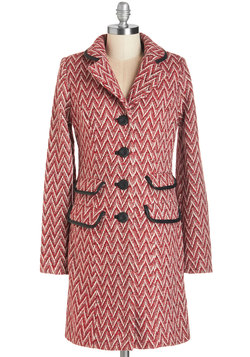 This coat. It made me swoon a little when I saw it.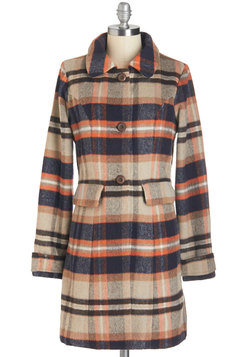 As did this one.
I want all the coats. Sadly, I live in all the heat.
6. flecks mark the spot sweater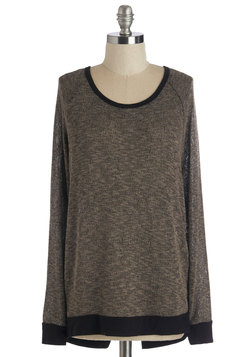 This sweater seems a little blah until you see the back. Gives it a little something extra.
7. ecote textured open knit cardigan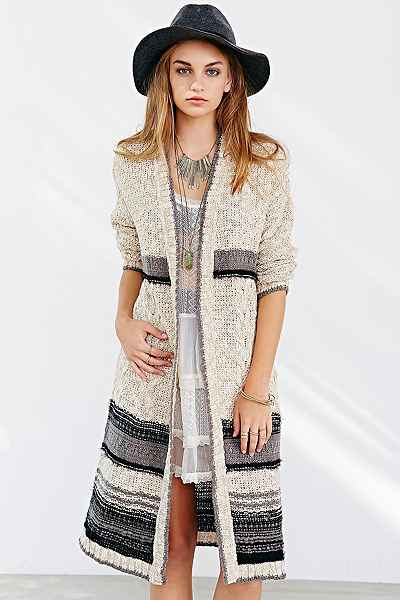 All sweaters at Urban Outfitters are 25% until November 11 and this is one of my favorites. You better make haste if you see one you like though because I had two others I was going to feature today and they're already completely sold out.
This comes in other colors, but I'm partial to this one.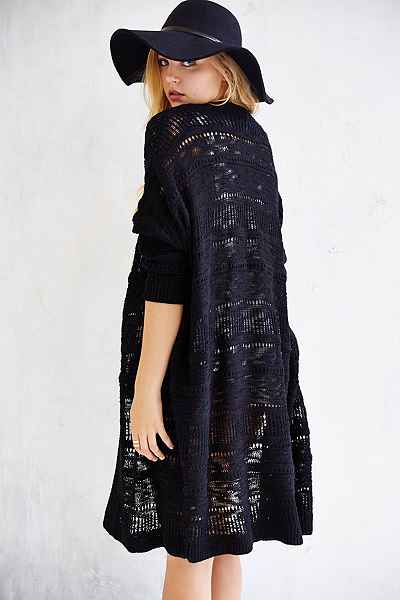 This is at Urban Outfitters so it's 25% off. And it comes in other colors.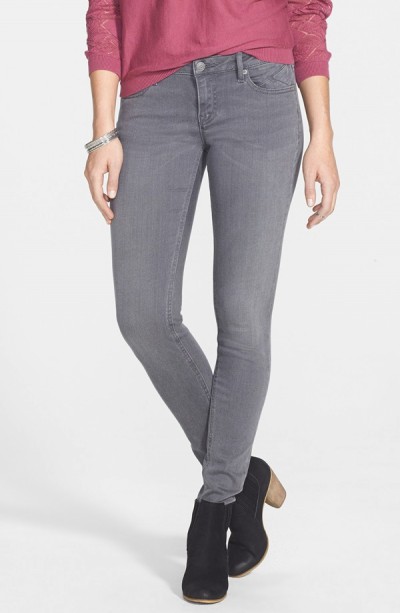 Of all the things I've added to my wardrobe in the last few weeks, these are my favorite. They fit like a dream and are so soft that they feel more like wearing leggings than jeans. Plus I can wear them all day long and they never get baggy at the knees.
I love these puffer vests from Gap. Mainly because I am a sucker for a faux fur hood.
That's it for today.
Have a happy Halloween and just remember there is no shame in stealing candy from people you brought into this world.