Well. It's officially Spring Break.
And I have never been so relieved when I consider that we lost an hour over the weekend and there would have been weeping and gnashing of teeth if I thought I had to set an alarm and be somewhere.
Speaking of weeping and gnashing of teeth, I'm sitting here watching T.V. with Gulley and we just saw Vanilla Ice on a commercial for Kraft Mac and Cheese. You have to think that's a low point in his career.
We're in College Station for the first part of Spring Break and I'll be back at some point with a full recap, but here's what you need to know for now. Yesterday we all went to watch the Aggies play baseball at Olson Field and it was 45 degrees and drizzling.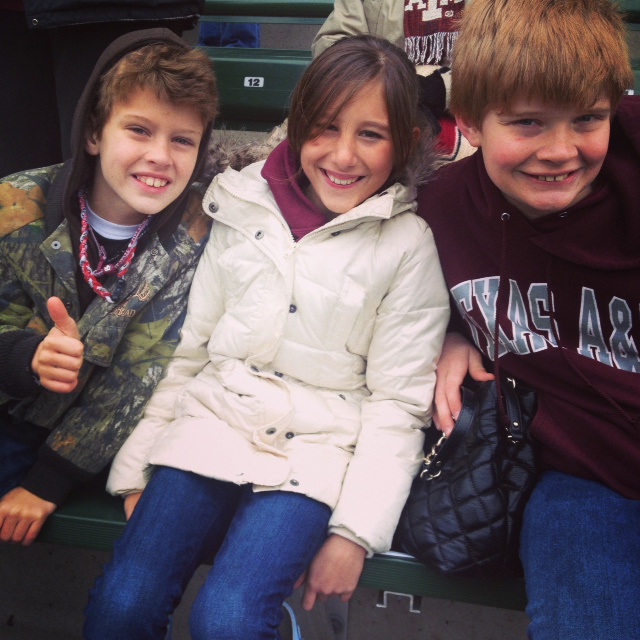 So basically it's Spring Break without the Spring part of the equation.
Copyright secured by Digiprove © 2014