I decided to go ahead and do Fashion Friday on Thursday because tomorrow is Good Friday and I want to spend Easter Weekend focusing on what's important.
Not that fashion isn't important, it just pales in comparison to the celebration of Easter and that Jesus died for our sins and rose from the grave.
Anyway, here's something cool. Carol & Company is offering 10% off anything in the entire store for one week when you use the code MEL10 at checkout. I cannot even express how many things they have in stock that I love. It would be a perfect time to find a gift for Mother's Day or a graduate. Here are a few things I really like:
This John Wind sweet confections pendant.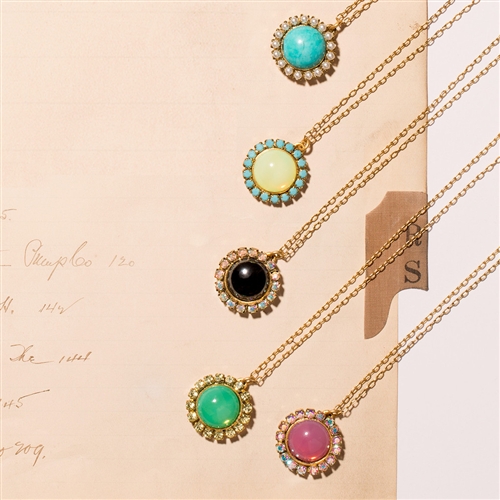 And these Bourbon and Bowties bangles. They come in many colors.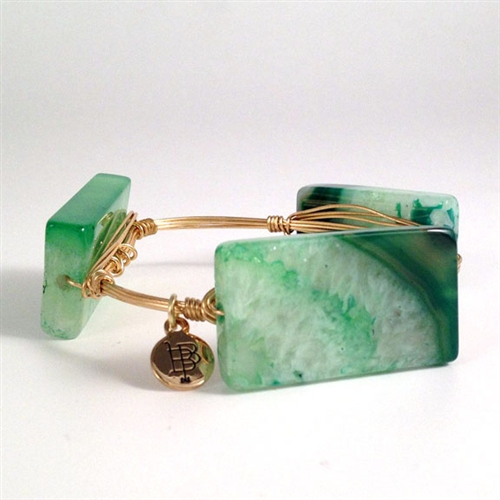 I love a monogram. This Moon and Lola acrylic monogram ring can be ordered with a variety of background colors.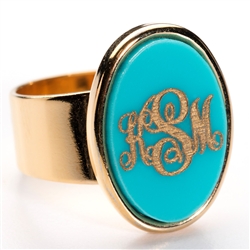 And how great are these monogrammed post earrings?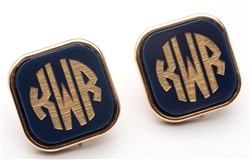 Finally, I've always been a fan of this John Wind petite initial necklace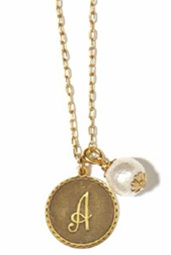 Now for some other things:
1. michael kors asymmetric trench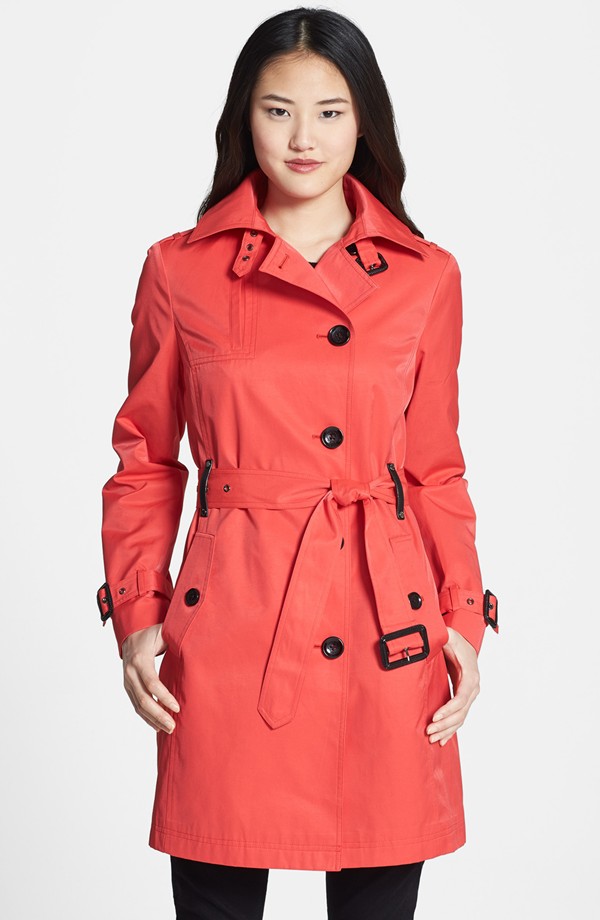 A good trench coat is a great basic for any wardrobe. And this is a really nice one by Michael Kors that happens to be 40% off right now. It also comes in black.
2. leila tee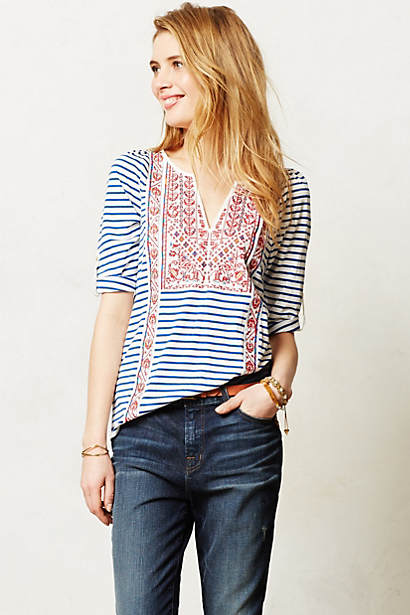 I saw this at Anthropologie when it was full price and loved it then. I love it even more now that it's on sale.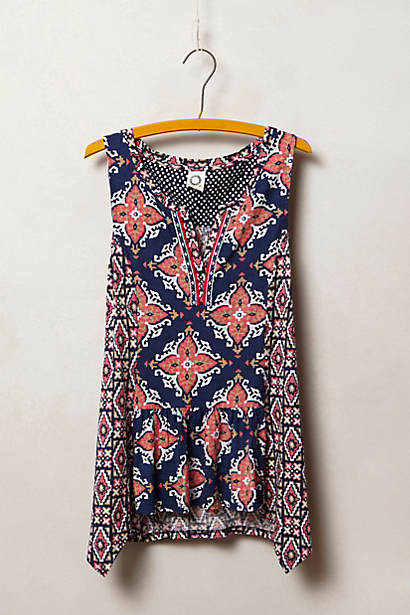 I really like this and it comes in a couple of other color combinations.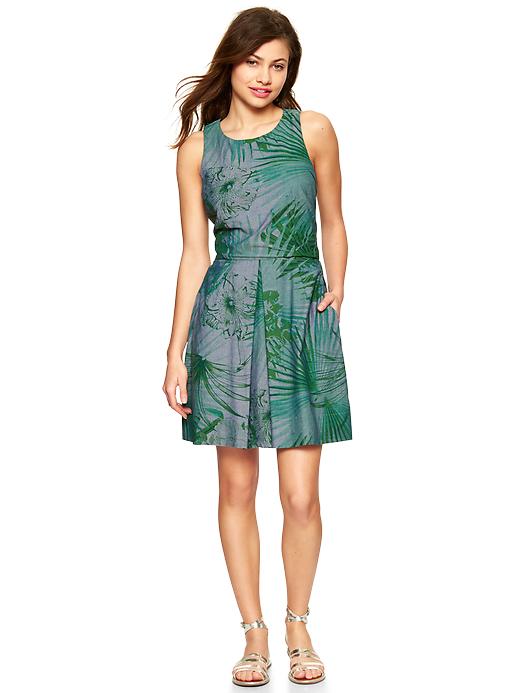 When I first saw this at Gap I wasn't sure how I felt about it.  But I saw it the other day and I think it's grown on me.  It's a really cute dress with a feminine flair.  I think it would look great with gold accessories.
5. old navy fold over jersey skirt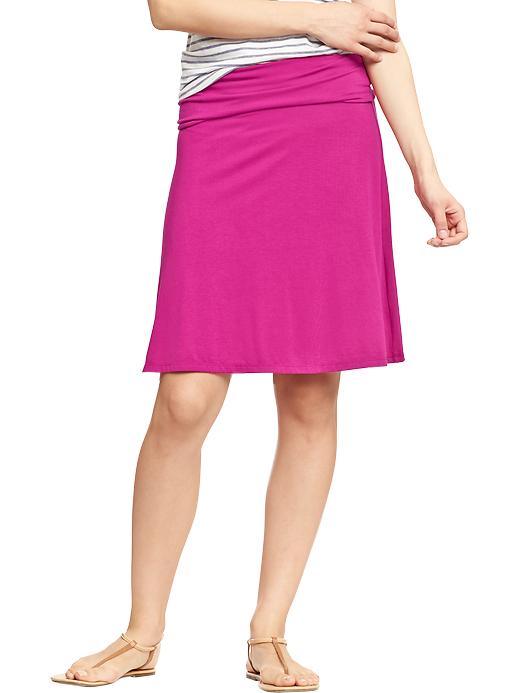 I love these skirts from Old Navy because they're inexpensive and can be worn all summer with a tank or a t-shirt or even thrown on over you swimsuit.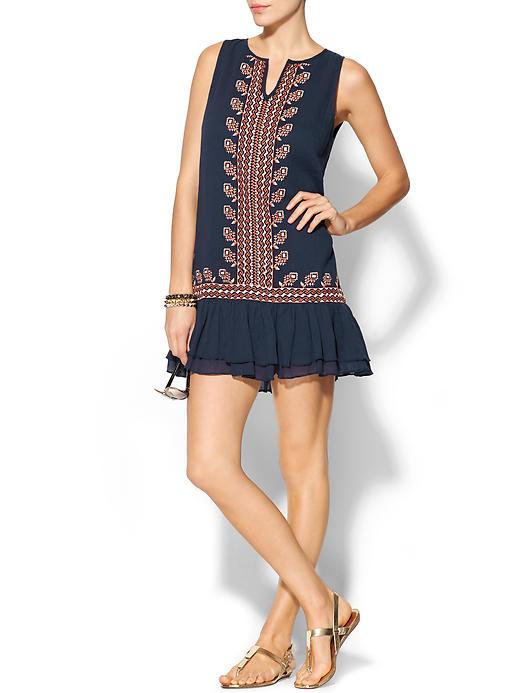 I love this.  Now, I don't think it's a dress for those of us over a certain age.  But I have hopes that it could look really cute over a pair of white skinny jeans.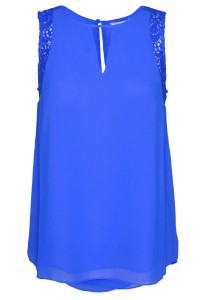 These cute tops come in a few different colors, but I think we all know by now how I feel about this blue.  It just looks so crisp paired with white.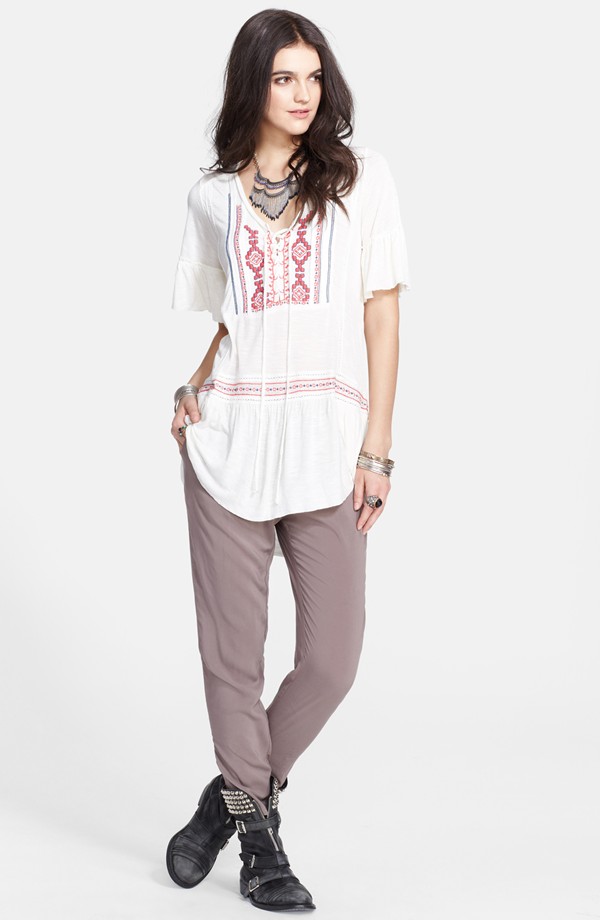 I saw this top at Nordstrom and decided not to feature it because it's a little pricey.  Even though I love it so much.  But then I noticed it's 25% off at ShopBop with the code INTHEFAMILY at checkout and, well, you may need to have it in your life.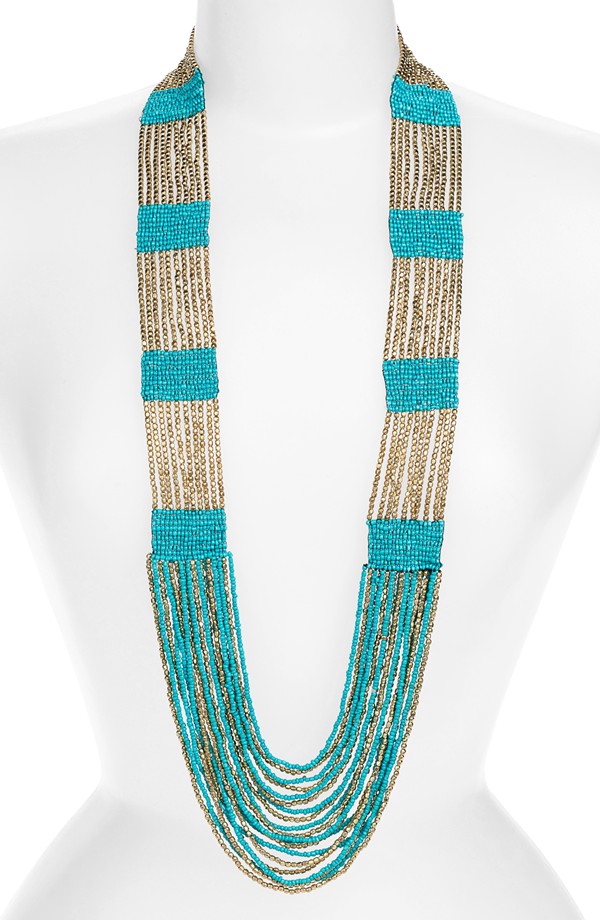 I have been waiting and waiting for Nordstrom to finally put this online.  I bought this for myself a few weeks ago and LOVE it.  It's a steal at only $32 and adds a great pop to all manner of outfits.
Plus it comes in all silver and silver and gold if you don't care for the turquoise.
10. old navy boyfriend cuffed denim shorts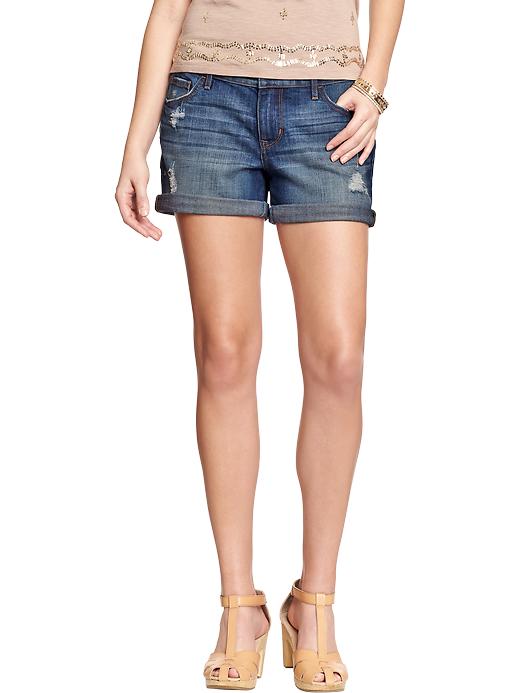 These shorts have great reviews and are only $24.94 but now an extra 15% off.  Which, I'm not great at normal math but in fashion math that equals practically free.
And that's it for today.
Hope you all have a wonderful Easter weekend.