I hope you all had a great Thanksgiving and found yourself full of so much food that you were in need of stretchy pants. And now there is some great shopping to be had. Personally, I am thankful for technology that allows us to do it from the comfort of our couch.
Here are some of my favorite things I've found this week that are now on sale thanks to Black Friday deals. A lot of these are limited time offers so you may want to act sooner rather than later.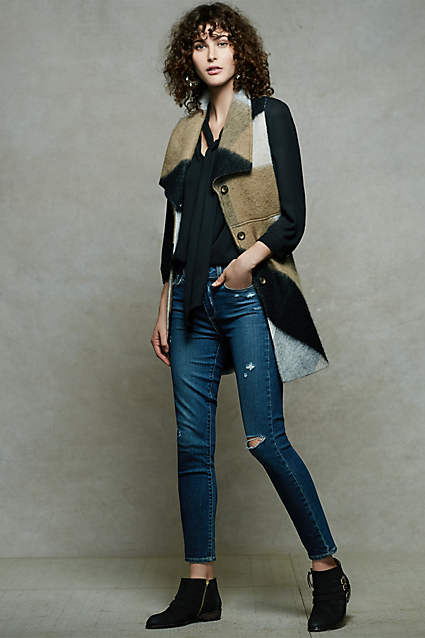 I think this vest is just about the cutest thing ever and the reviews for it are great. I love the colors and the versatility.
Anthropologie is offering 25% everything with code SHOPTOIT at checkout.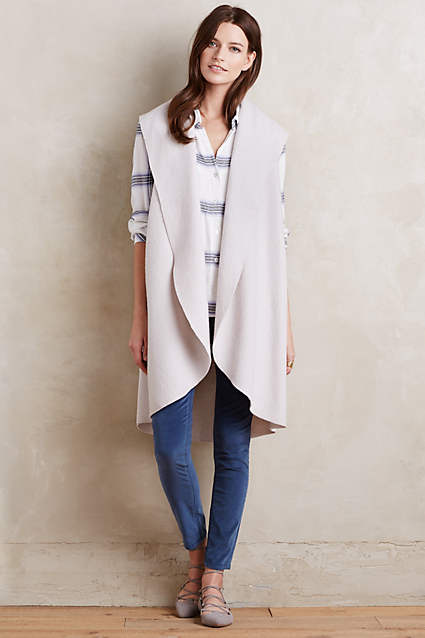 I have been obsessed with this museum district vest since I first tried one on back in August. And then I didn't buy it because it was August and then they were totally sold out of them by mid-September. I hope this tale of woe didn't bring you down.
Now they have it back again but in ivory. And I promise it is so much better on than what this photo shows.
3. citizens of humanity emmanuelle flare jeans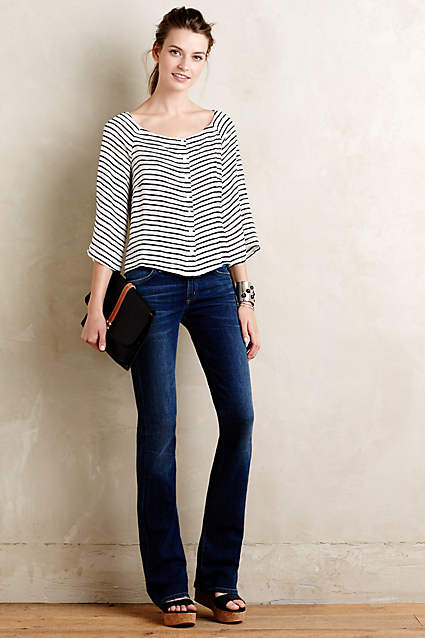 If you are a believer in buying really nice jeans, then you will want to check out all the deals at Anthropologie right now. This is just one great pair that happens to be on sale and I adore them. They are so flattering on.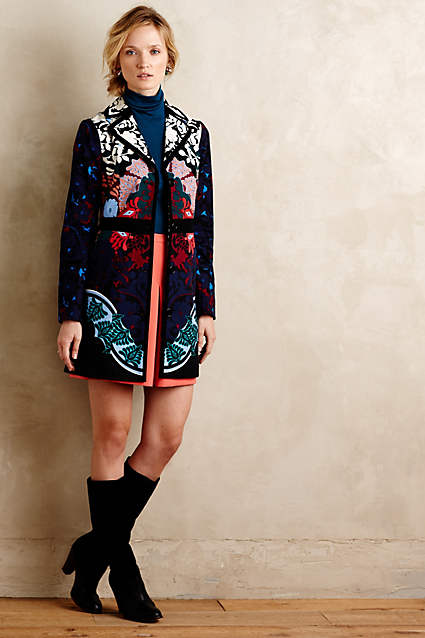 Anthropologie comes out with some kind of great coat every year. And this one is now on sale.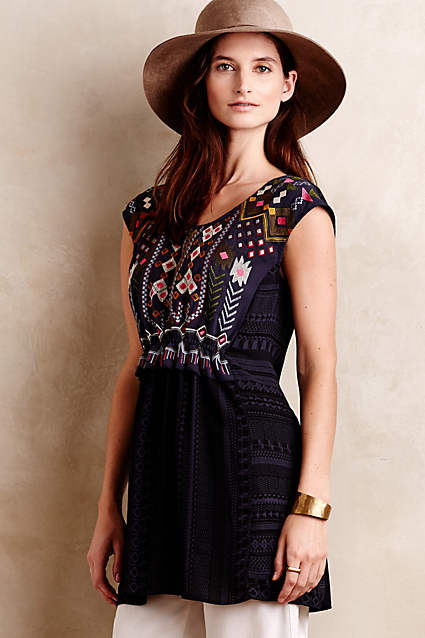 I've had my eye on this tunic for a long time and now it's on sale for $49.95. It would look great under a sweater now and by itself this spring.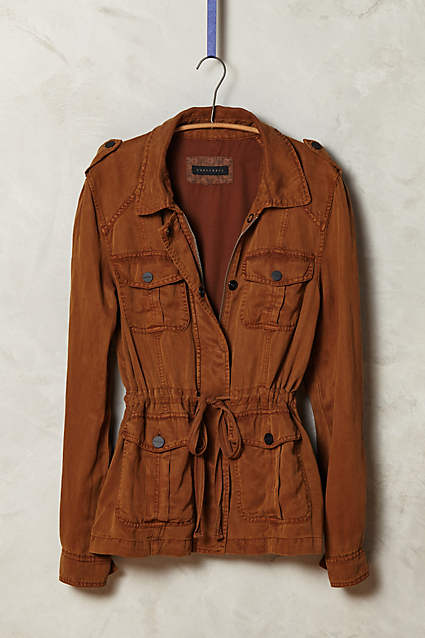 I've been waiting for this jacket to go on sale and that day is finally here. It is so unbelievably soft and just a perfect lightweight jacket. It's on sale for $79.95 and also comes in olive and black.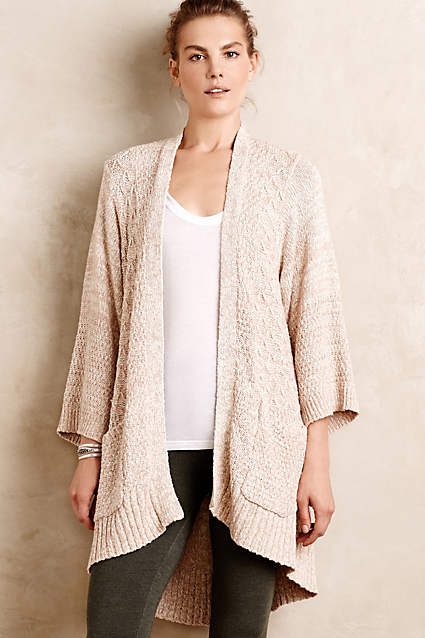 I love things like this that are just easy to throw on and so pretty. It's on sale for $49.95.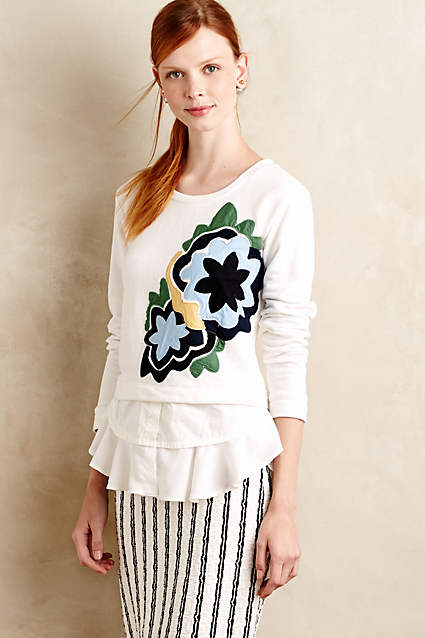 To be honest, this isn't really my style. But the reviews for it are great and I do think it's really cute. It's just that stuff like this doesn't really look on me. But I wanted you to see it because it's on sale and it might be something you'd love.
9. leith hooded fuzzy open front cardigan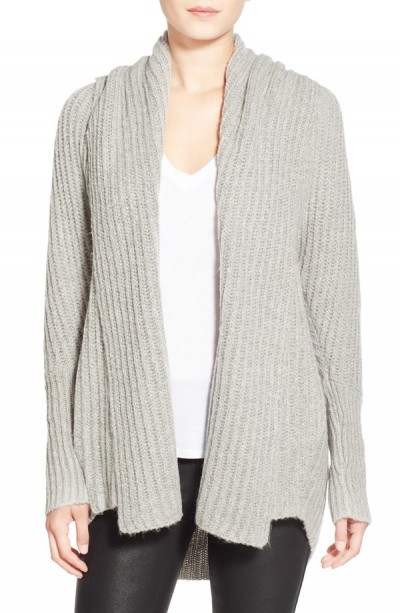 Nordstrom is having a huge Black Friday sale with tons of additional savings for a limited time. Sadly, this sweater is not one of those things. However, it's the sweater I'm wearing in this picture.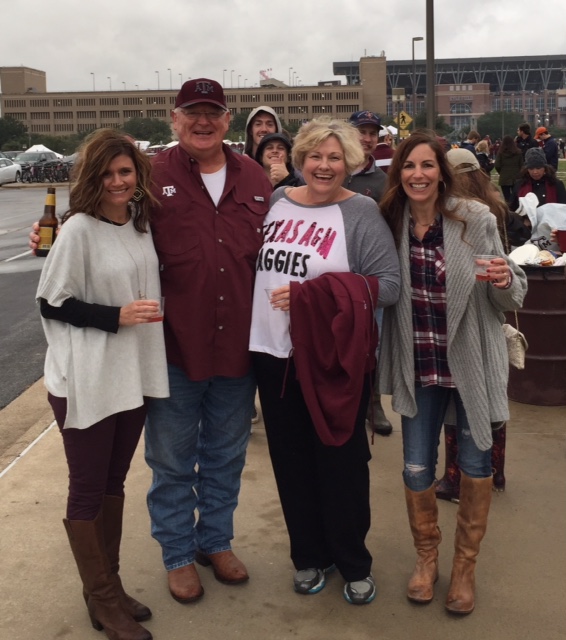 And many of you have asked about it and I have to tell you that it is so incredibly soft and cozy. It's already become my go to thing to throw on when it's cold outside. Or even when I just turn the air-conditioning down because it's not cold outside but I'm pretending.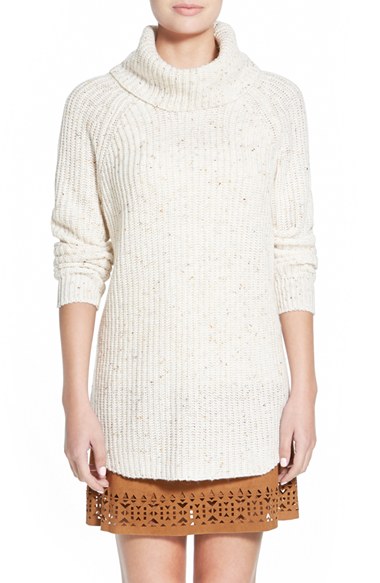 These sweaters are really soft, come in several great colors and are on sale for $24.29.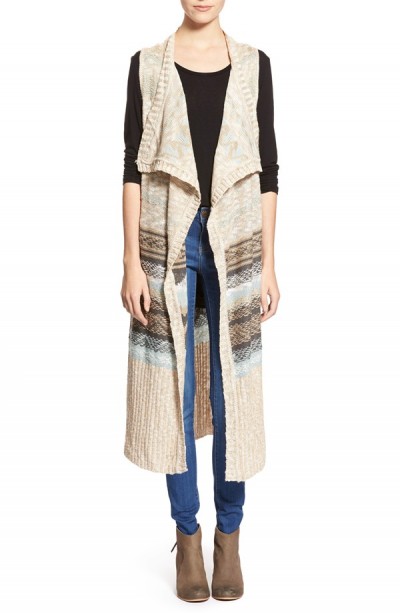 I really like this sleeveless vest sweater thing and it's on sale for $19.79.
12. topshop leah faux fur vest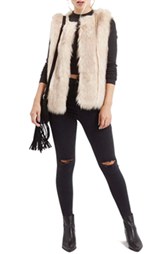 I have wanted this fur vest since I first saw it but have been waiting for it to go on sale because I'm just not sure how much I'll wear a fur vest. I mean maybe I'll start wearing it all the time and it would be worth every penny. But then maybe I'll only wear it a couple of times because it makes me feel like I'm dressed as a stuffed animal. Who's to know?
But I was in Nordstrom on Tuesday and tried it on for the 17th time and the nice salesgirl told me it would be on sale on Friday only for $65 and she'd hold one for me. Which I can call and buy over the phone for the sale price without having to brave the crowds. Done and done.
It also comes in black.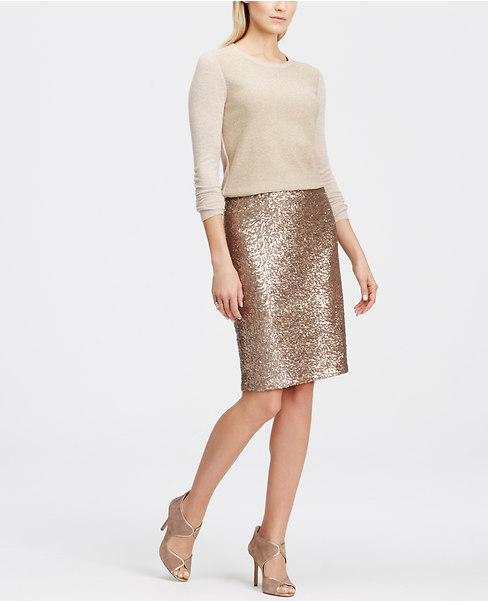 I ran in Ann Taylor the other day and saw this skirt and it made me wish I had somewhere to wear a sequin skirt. Maybe I could wear it with my fur vest to the grocery store and pretend like I'm a Kardashian. Except I bet Kardashians don't go to the grocery store.
Ann Taylor has 50% off everything with code CELEBRATE at checkout.
I think we all know that I'm a little into plaid right now. This tunic is darling and 40% off with code BF40 at checkout along with just about everything else at Loft.
15. j.crew factory flannel shirtdress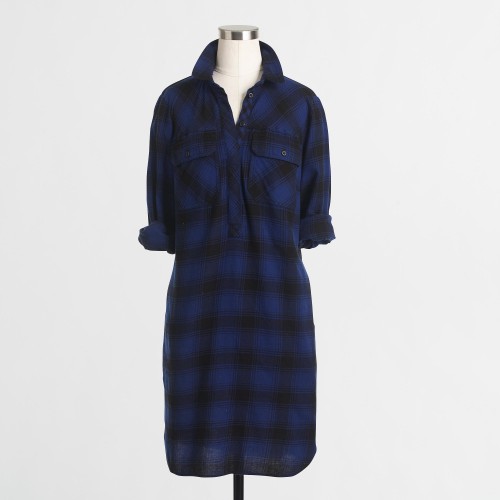 Yes. It's plaid. But it's a dress. Totally different.
J.Crew Factory has 50% off with prices already marked on their site.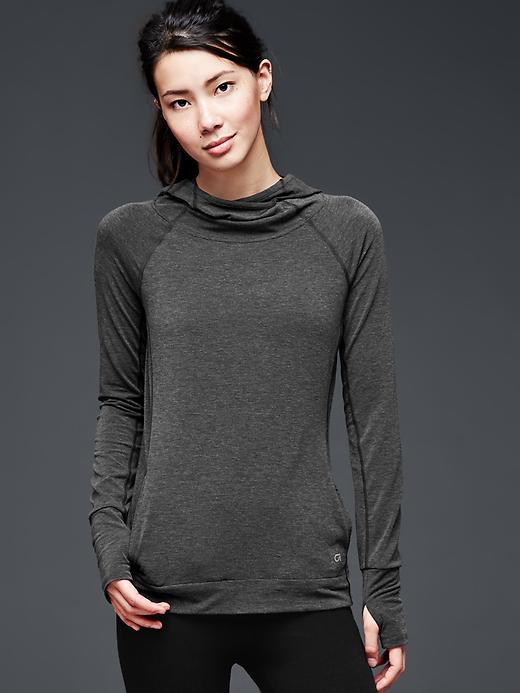 I own three of these hoodies and they are my favorite thing to throw on with workout pants this time of year. They are great by themselves or layered under a puffy vest.
Gap has 50% off with code BLKFRIDAY at checkout.
17. gap printed cotton leggings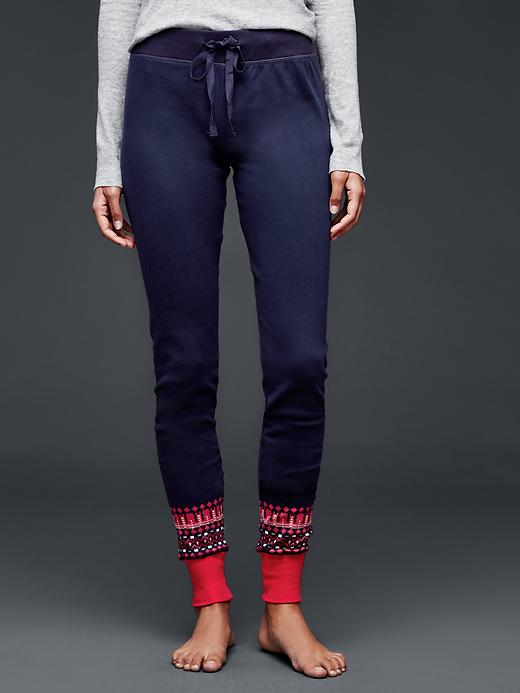 I know I mentioned these last week but they are truly my favorite. I wear a pair of them every night and they would make great Christmas gifts for the girls in your life. They are also 50% off with code BLKFRIDAY at checkout.
***Edited to add: I just saw that Barrington is offering 10% off their entire site today. Just use the code SHOP10 at checkout. They have all kinds of great totes, bags, and laptop cases that would make great Christmas gifts. I'm especially in love with this one right now.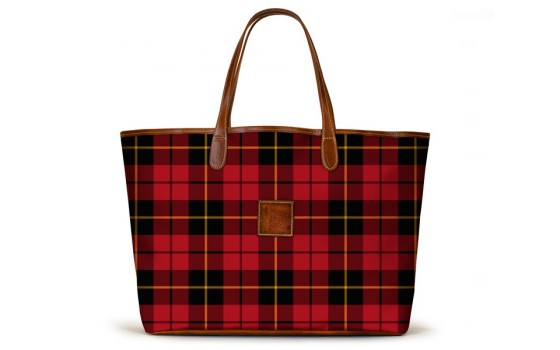 That's it for today.
Have a great Friday.