Well we made it through the first week of school but I will confess it took us a little longer to get going each morning. And night owl Melanie has had to make a life adjustment. It's all very sad.
Anyway, here are some cute things I found this week: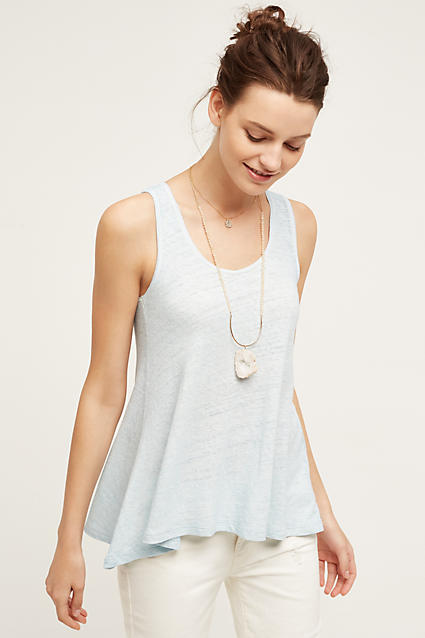 Gulley and I went shopping on Wednesday and both bought this tank at Anthropologie. And we had a discussion about how sometimes online shopping at Anthropologie is deceiving because I never would have looked twice at this tank online, but it's much longer in person. It will be a great piece to wear alone now and under sweaters and jackets later.
It comes in several color options and is on sale for $39.95 and everything on sale at Anthropologie is an extra 25% off plus free shipping. The discount is automatically taken at checkout.
2. otranto tank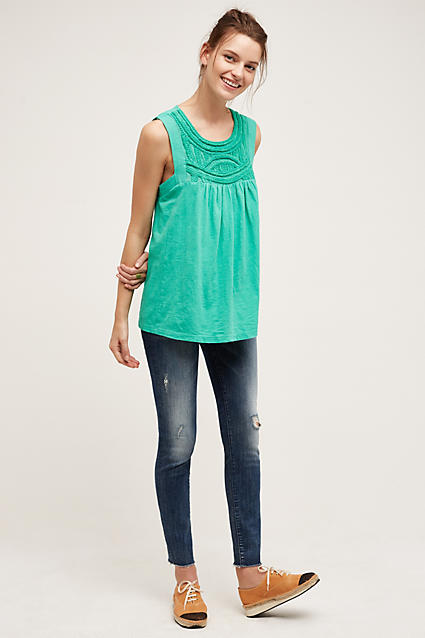 This top is so pretty in person. It's a great length and the detail at the neck is really nice. It's on sale for $59.95 plus the extra 25% off and also comes in chartreuse, white and blue.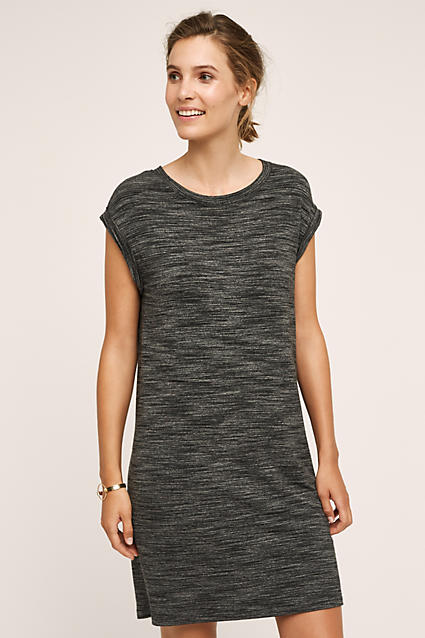 I tried this dress on and really wanted it but decided I don't need it. And I'm trying to practice shopping self-control. But it is so soft and so flattering. It hits right above the knee and would look great with everything from booties to boots to a cute pair of sneakers or sandals.
4. new balance boardwalk sneaker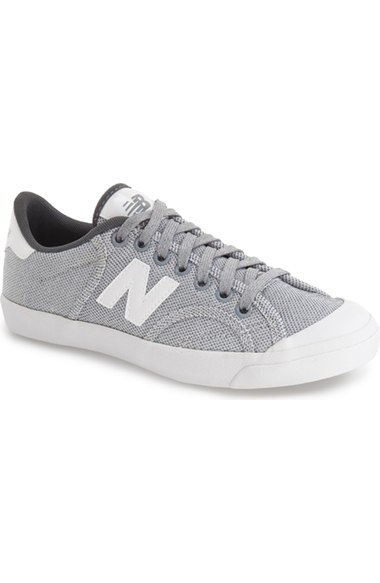 Speaking of cute sneakers, there are tons of options out there right now but I really like these. They are a fun option instead of Converse.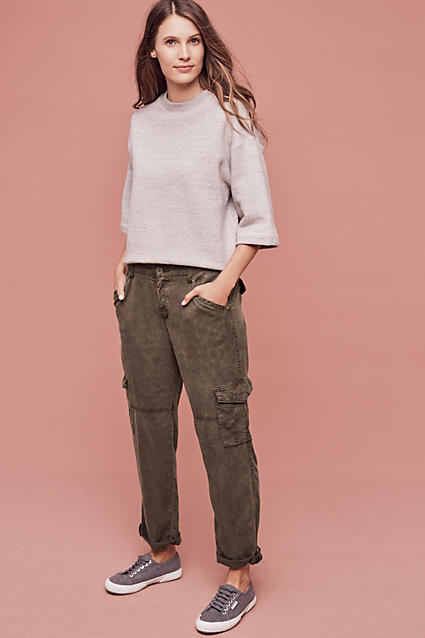 Y'all. These cargo pants. They are so unbelievably soft and so cute on. And now I'm not sure why I didn't buy them. They come in a few different colors but I'm partial to this olive green.
6. vigoss skinny jeans in dark olive
The olive green cargo pants led me down a trail of deciding I need a pair of olive green jeans. I searched the world wide internet web before finally finding these Vigoss at Nordstrom.
I love my gray jeans and think they need an olive green friend. And then sometimes the gray jeans can tell the green jeans, "It's not easy being green".
I'm sorry. I don't even know what just happened.
7. runaround french terry tunic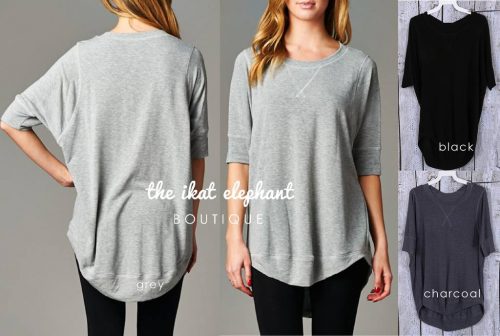 If you see me this fall, there's a good chance I'll be wearing this top. I bought it about two weeks ago and tried it on as soon as it arrived and basically didn't take it off for the next 48 hours. It's lightweight, the perfect length and looks great with everything from workout leggings to jeans. And, maybe the highest praise of all, Caroline said it was cute and asked if I'd order one for her.
To purchase something from Ikat Elephant, you just leave a comment under what you'd like on the Ikat Elephant Facebook page saying sold along with the size you want. I also found this top to be true to size. I ordered a medium because I wanted it to be a little big.
It comes in light gray, charcoal, and black.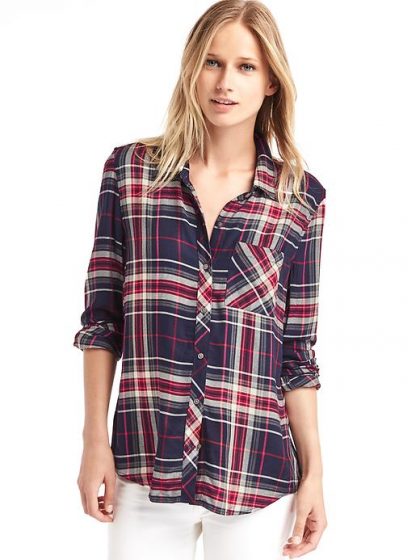 My love of a plaid shirt is well-documented. And Gap does a good plaid shirt. Plus I like that you can order this in a tall size if you want it a little longer (which I always do).
Right now Gap is offering 35% off with code EVENT at checkout. This also comes in a red plaid.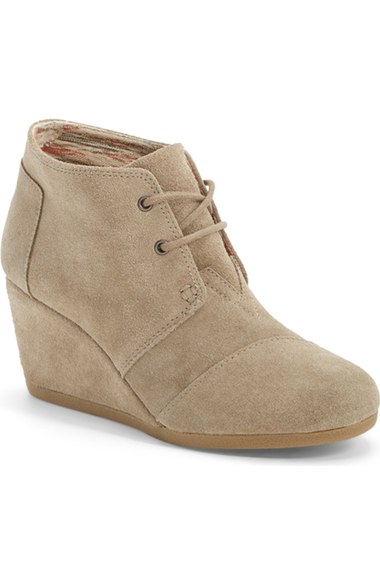 Can we talk about booties? I spent the first two years that booties were a thing trying to pretend they weren't a thing. I had bootie confusion. And after I bought my first pair of booties, I had bootie insecurity because, while I liked the way they looked on other people's feet, I felt like they looked weird on me.
Gulley and I talked about this yesterday because she bought a pair of booties last fall and has bootie regret. But I assured her I really like her booties and that bootie fear is real. To which she said, "Get behind me, bootie Satan." And this basically reaffirmed that she will be my best friend forever.
Because bootie Satan is real.
So here are some really good, moderately priced bootie options that will hopefully help you push past any bootie insecurity or regret. All of these come in several color options.
The treasure and bond winsor bootie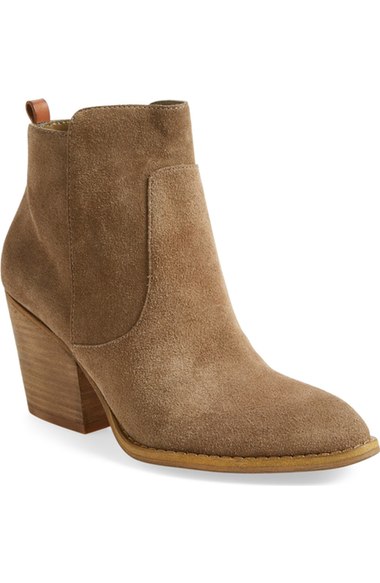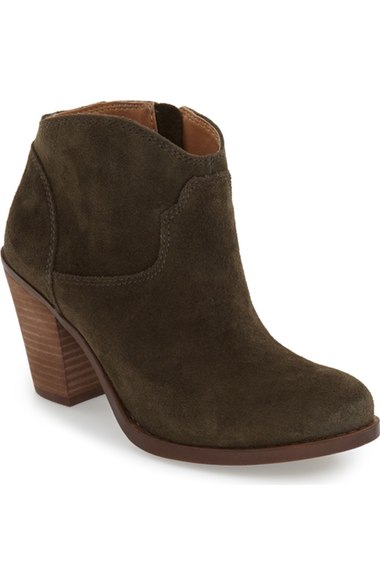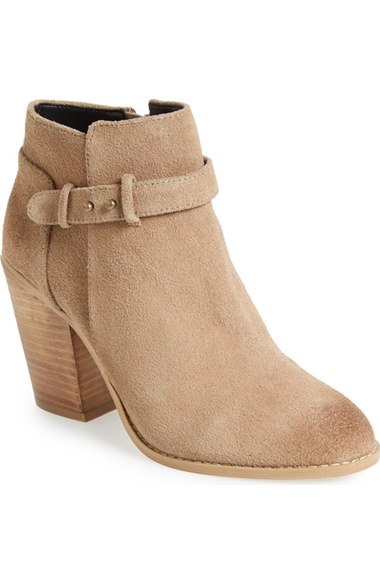 I hope you have found this helpful.
10. old navy pleated tie-neck swing dress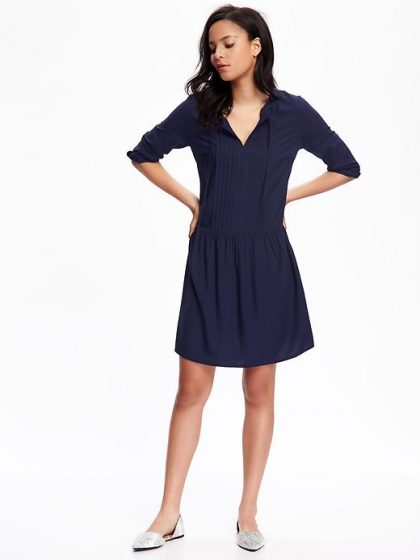 Old Navy always does a good job with dresses and this one has good potential. I'm not sure if I like the print options in this, but I really like the navy. It would look great with a pair of booties and maybe a denim jacket when the weather cools off.
Old Navy is offering 40% off at checkout with the discount automatically taken at checkout.
That's it for today.
Have a good Friday.
Copyright secured by Digiprove © 2016