Y'all.
I have meant to write something every day this week and then I see something shiny, like another episode of Parks and Recreation or the new book I'm reading, and all my good intentions are gone with the wind.
Summer Melanie has taken over and I really have no control over the situation.
But I will tell you that a few nights ago, we made Mabel get off the couch because she invariably ends up hogging all the room, leaving no room for the actual humans who live here. Piper dutifully got in her dog bed, but Mabel went under a chair and gave us the stink eye for the next thirty minutes until we caved.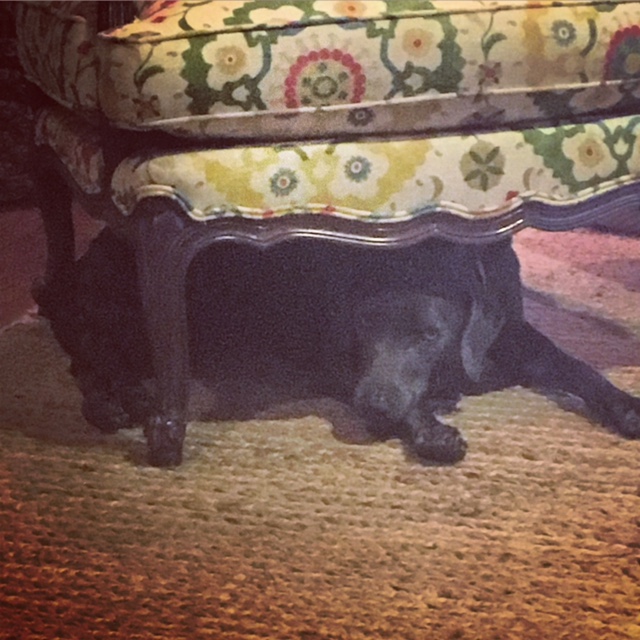 Naturally, she wrote a few haikus about it.
I am wild and free
No one tells me what to do
Except they just did
Sorrow fills my soul
The sting of couch rejection
How long must I stare?
Lord, you see my pain
As I lie here on the floor
Vengeance will be mine
Meanwhile, Piper also wrote something:
"SHUT UP AND JUST GO TO SLEEP."
Copyright secured by Digiprove © 2016