Here are some highlights of the day:
1. It was, in fact, just a dead battery in Gulley's car. A new one has been purchased and all is well.
2. We stopped by Aggieland Outfitters to play a little air hockey and update our Aggie t-shirt supply.
3. There was time for some bowling.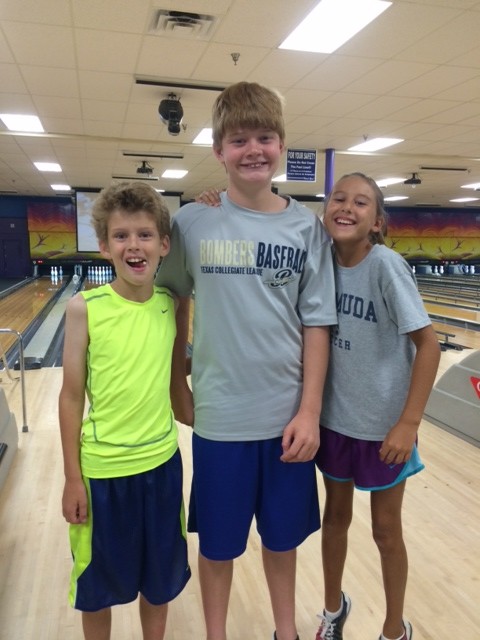 Please note Will's awesome sleeveless neon yellow tank top.
Also, Caroline told me my bowling skills brought shame to our family.
4. We went to Longhorn Tavern for dinner. Three words: Chicken fried steak.
5. The Brazos Valley Bombers had a home game so we took the kids out to watch a little baseball.
Here they are with Kaboom the mascot.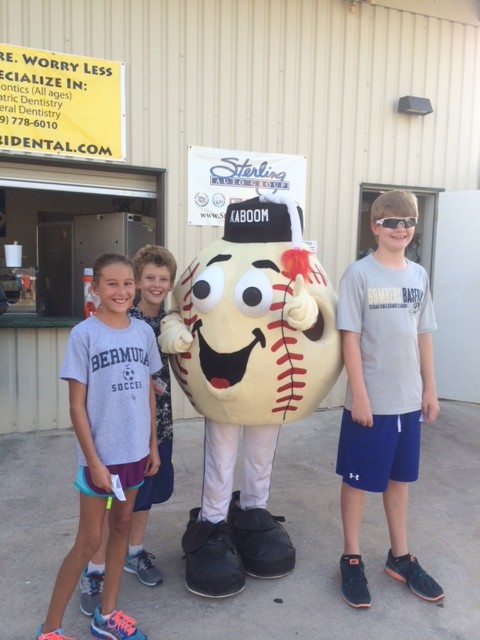 They weren't nearly as thrilled to pose with him as they were back in 2010.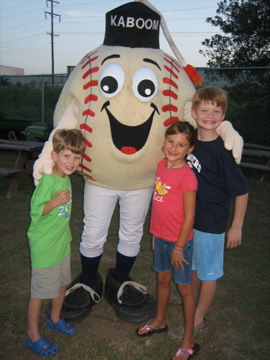 6. Now we're home watching Sharknado 2.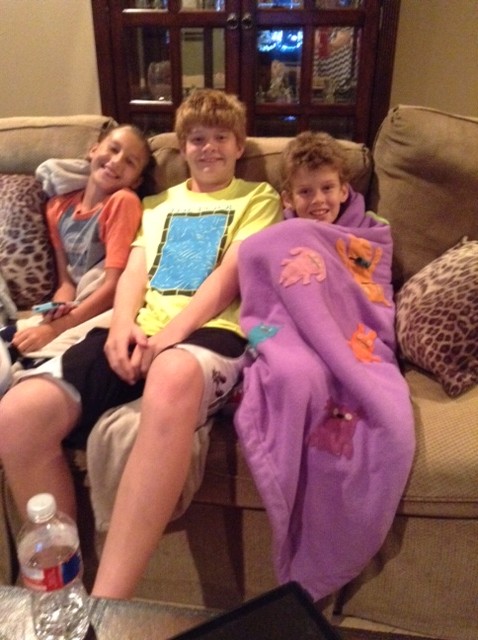 Will has on his shark house shoes for the occasion.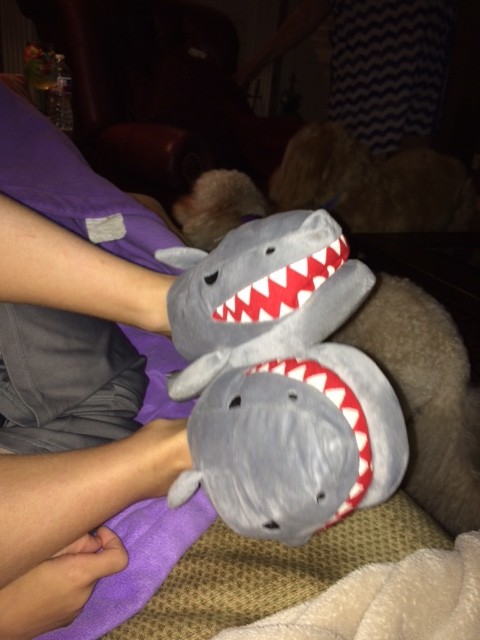 Here are a few of my preliminary thoughts:
- Does anyone really believe Tara Reid could write a book? And, if so, is there a market for a book called How to Survive A Sharknado?
- I don't buy Billy Ray Cyrus cast as a surgeon.
- Al Roker is a national treasure. If there ever was a sharknado, I'd find comfort in watching him. Although I bet Jim Cantore could do a good job as well.
- Ian Ziering aka Steve Sanders is fifty years old. I feel the shark tooth necklace he wore throughout the whole thing was a jaunty touch.
We're headed home later today and I'm more than a little sad that Road Trip 2014 has come to an end. But we've already started planning for next year. Here's hoping it will coincide with Sharknado 3.
Copyright secured by Digiprove © 2014