I nearly didn't do Fashion Friday this week because of the July 4th holiday, but then I got an email from Anthropologie yesterday announcing that everything on sale is an extra 20% off and it led me down a trail that involved me railing against the internet because the entire Anthropologie site seemed to crash just when I was ordering a top that was almost out of stock and by the time I was able to get back to my shopping cart checkout it was sold out.
Sometimes life is cruel.
And I'd show you the top but it's all for naught now because it is SOLD OUT.
However, there are still plenty of good fashion times to be had.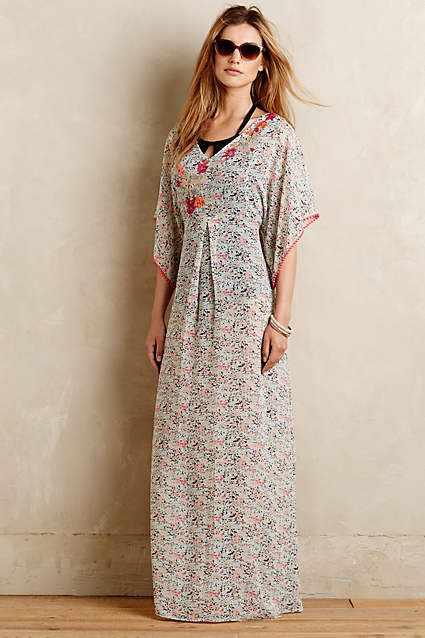 This beaded maxi coverup is probably a little overkill for the neighborhood pool or a day at the watermark. But perhaps you have a vacation planned to the south of France and you have a need for poolside glamour. I don't know your life.
This is $99.95 but an extra 20% off which will automatically be deducted at checkout.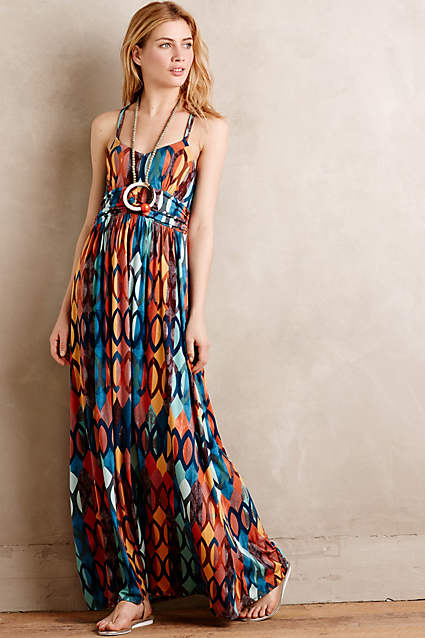 I need a maxi dress intervention. I do not need another one. But if I did I would be really tempted by this one. It's $89.95 plus another 20% off at checkout.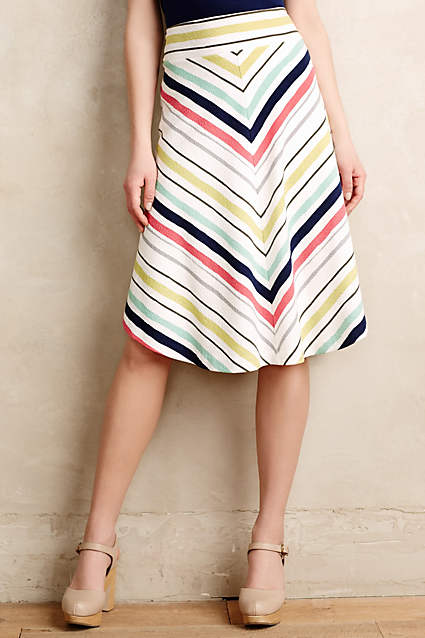 I find myself wanting to wear skirts more than ever this summer. They're just such a great alternative to shorts or jeans. This one is $49.95 plus 20% off.
4. kado tunic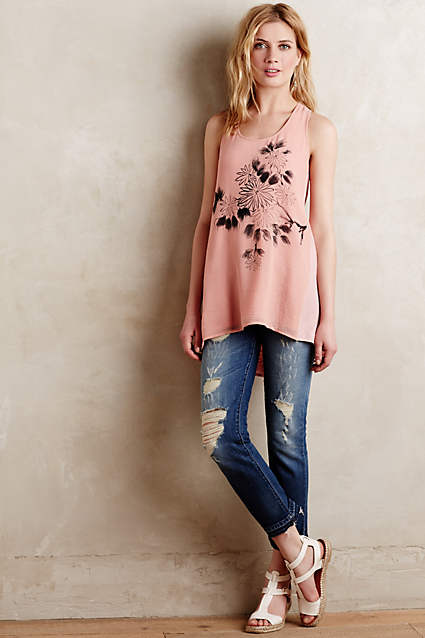 I think this is pretty. It's $39.95 and I believe I've mentioned an extra 20% off that price.
5. haidian top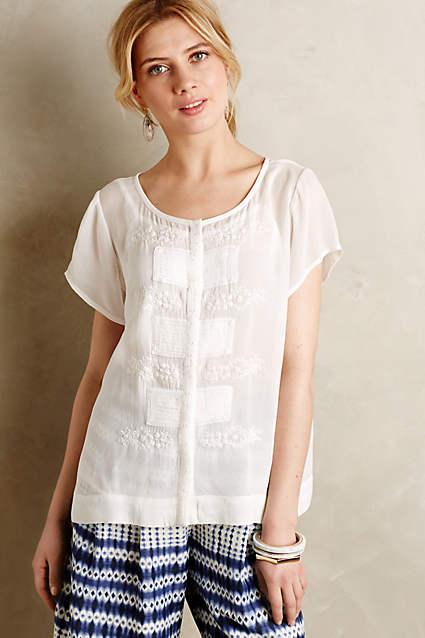 I am a sucker for a pretty white top. I've had my eye on this for a while and it may finally be mine now that it's $49.95 (let's all say it together…plus an extra 20% off)
6. j.crew gingham button down shirt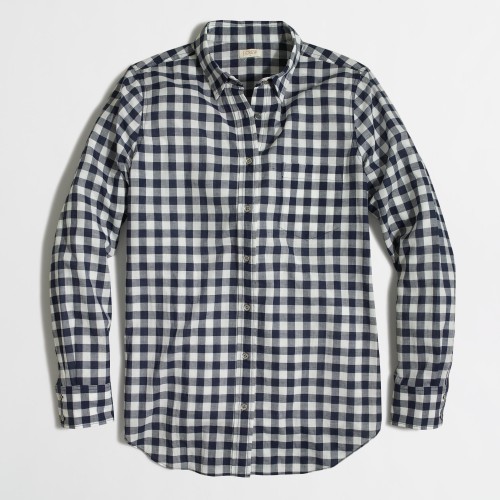 I love a navy gingham because it's a great neutral that would look good with just about any color shorts or skirt, but then it transitions nicely to fall and winter with jeans and a jacket. You can also get it in green gingham.
It's $31.50 plus an extra 20% off with code HOTSALE.
7. j.crew silk drawstring dress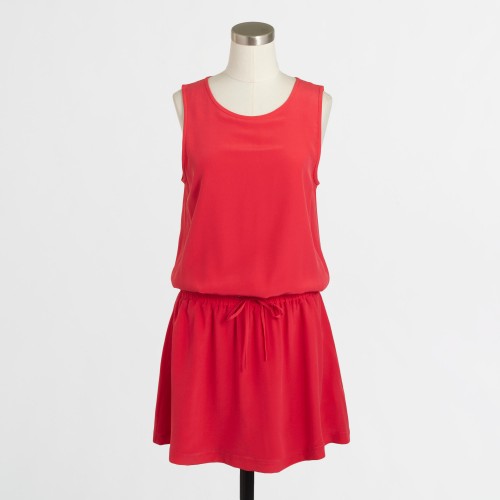 This looks like an easy breezy dress to throw on all summer long. It also comes in black and is on sale for $49.00 with extra 20% off with code HOTSALE.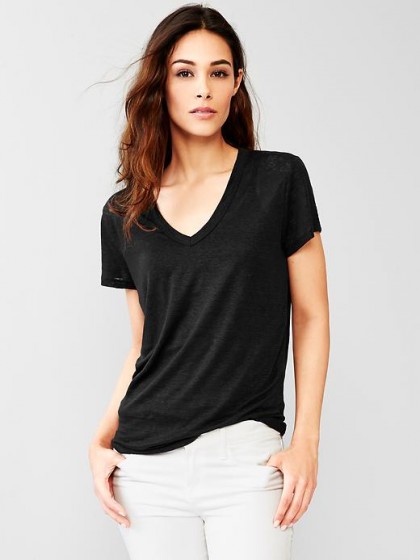 I've mentioned this tee several times but it's just because I love it so much and I want to share it with the world. I'm in love, I'm in love and I don't care who knows it.
Don't let the linen in the name fool you. This is a great wash and wear t-shirt that is a perfect length if you like a longer tee. Which I do.
9. old navy jersey circle skirt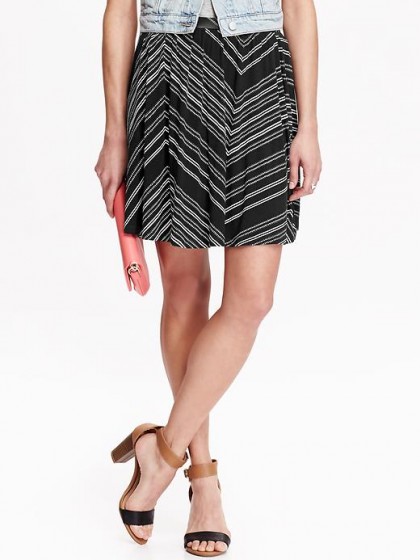 These skirts at Old Navy are currently on sale for EIGHT DOLLARS. EIGHT GOD BLESS AMERICA DOLLARS.
10. old navy linen blend boyfriend tank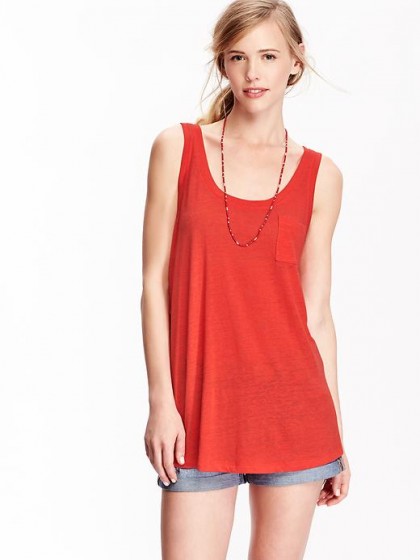 I haven't seen these in person but I feel like they have potential. They are $15 plus 30% off with code VERYGOOD at checkout.
That's it for today.
Have a great Friday and a happy Fourth of July!