The high temperature here yesterday was 49 degrees. And in San Antonio that's about as close as we get to an arctic event. Had it been raining, I have no doubt that they would have brought out the sand trucks because there is nothing Texans fear more than roads that are both cold and wet. As for me, I was just glad to have the chance to wear an actual sweater and a coat at the same time while I finished up some Christmas shopping.
Speaking of Christmas shopping, I have two great deals I want to tell you about before we commence with the fashion portion of this post.
I believe that I have documented my love/hate relationship with Smart Barre. I hate it while I'm doing it, but I love how I feel during the last five minutes of class when I realize I'm almost done. I started going to spin class this fall and enjoy it, but I still go to Smart Barre a couple of times a week because I think it makes a huge difference in how I feel and I think it's so important to stay flexible as you get older. I can't do anything about the fact that I can't read a menu anymore, but I can do something to keep my arms toned.
Twelve months of Smart Barre unlimited classes are on sale for $1,000 (which is $500 in savings) and six months of unlimited classes are on sale for $500 ($280 in savings). Either option gives you unlimited access to all the classes they offer.
The other thing I want to tell you about is The Big Boo Box from Hummingbird Farms Bath and Body.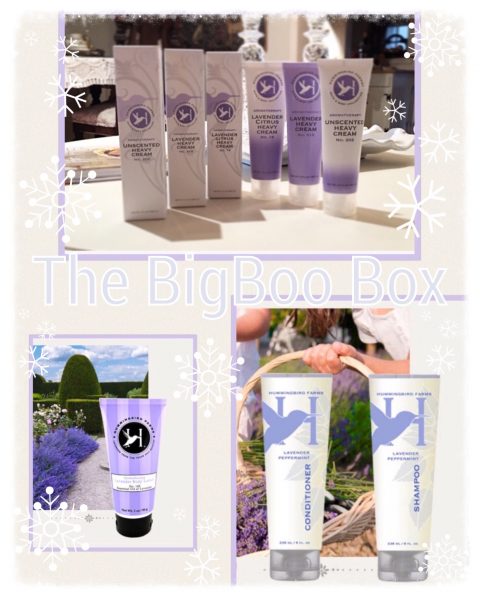 Sophie and I have talked about our love of Hummingbird Farms products so much that they have created a gift box packed with 6 of our favorite products just for you. It includes the new Heavy Cream Trio of 3 oz. tubes of Lavender, Lavender Citrus, and Unscented, a 3 oz travel tube of the Lavender Lotion No. 145, and our Lavender Mint Shampoo and Conditioner in 8 oz. tubes. The Big Boo Box will normally sell for $75 which is $35 savings on $110 value.
But until December 31st, they are running an even better deal on The Big Boo Box and you can get the entire thing for just $49 plus free shipping when you use the code BIGBOO26 at checkout. And I will tell you that the lavender citrus lotion alone is worth it. I can't say enough about how much I love their products and I mean it when I tell you their heavy creams are what save my skin this time of year when it's so dry and cold. Plus, there are enough products in that box that you can gift the entire thing or pull out a few things for yourself and gift the rest.
Now, here are some cute things I found this week that might make good Christmas gifts for yourself or someone else.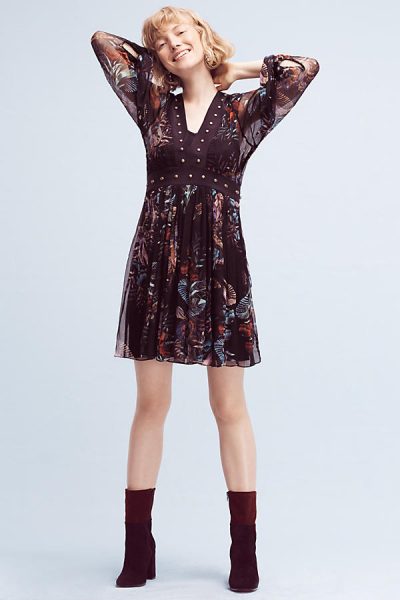 I loved this when I first saw it earlier this fall at Anthropologie. It would make a cute outfit for any holiday parties and could be paired with leggings if it's too short on you.
It's on sale for $119.95 but Anthropologie is offering an extra 30% off all sale items with no code needed at checkout.
2. bp shaker knit sweater dress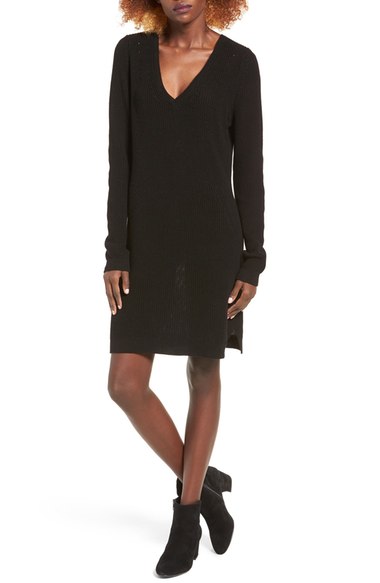 I love a sweater dress. When I was in high school I had an emerald green long sweater skirt with a matching sweater and I wore it with desert booties and pretty much thought that ensemble was the greatest thing ever. This looks super soft and would be cute with tall boots, booties or even with leggings.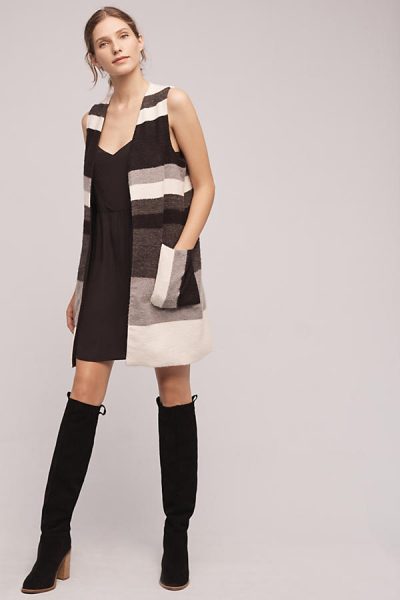 The stripes on this complete me.
4. chelsea rib knit turtleneck sweater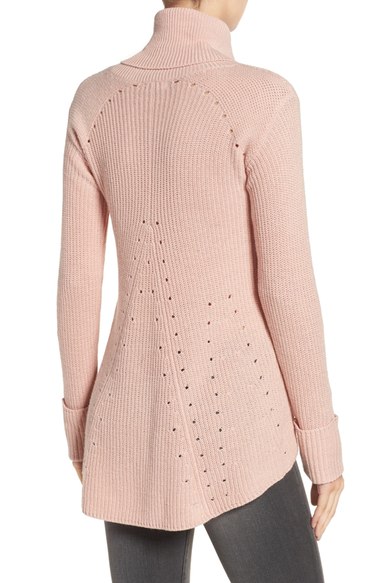 I tried this on at Nordstrom a few weeks ago and nearly bought it at full price. It's soft and the detailing in the back is so pretty, plus it's just a flattering cut.
It's on sale for $47.40 and also comes in black, burgundy, and gray. I will tell you that I'd probably go up a size because I think it runs just a little small.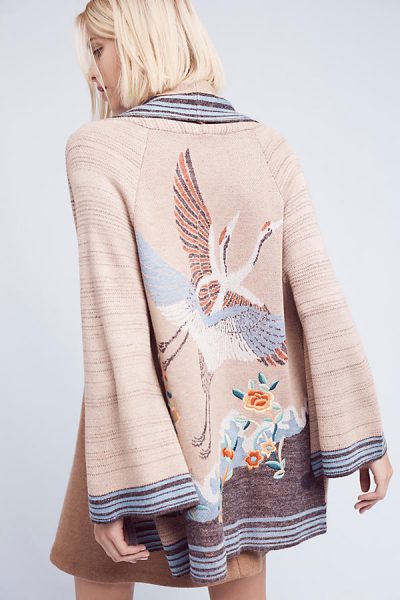 I saw this at Anthropologie last weekend when Gulley and I were shopping and I told her then that I was a little bit in love with it. It's just unique and so pretty and those sleeves. I never imagined myself owning a piece of clothing with a crane on it, but this sweater might change all of that.
I tried this on this fall and loved it. It's super soft and perfect to wear with a pair of Converse. Or I think it would look great paired with this leith cocoon cardigan and a pair of boots when it's cold outside.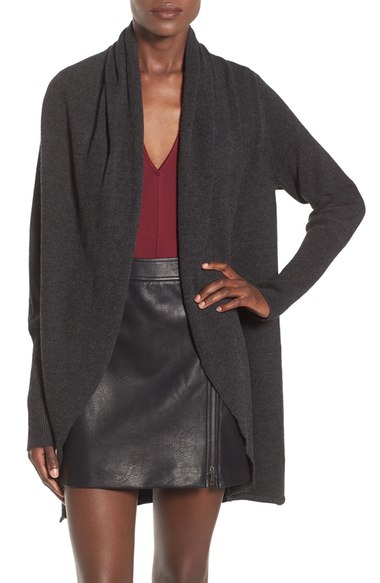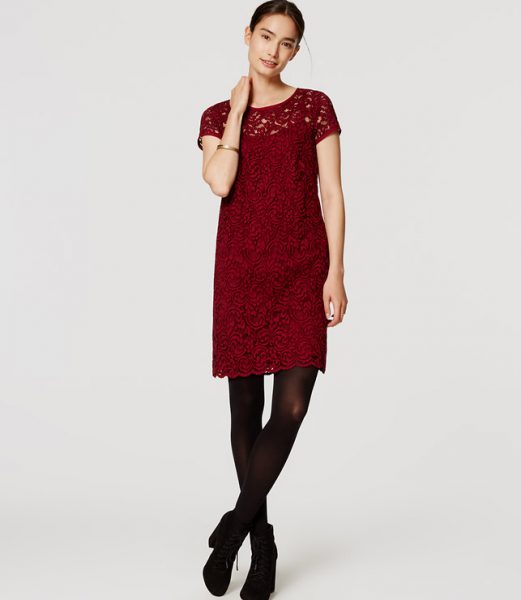 Just in case you need a pretty dress for the holidays, I really like this one. The color is gorgeous and it's $98 but now 50% off with no code needed at checkout. Loft actually has several great dresses if you need something like that.
8. winter garden statement necklace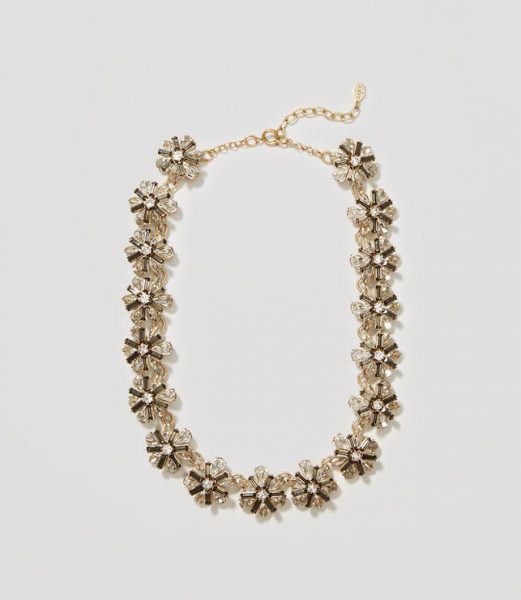 And maybe you aren't a dress kind of girl but need a little fancy accessory to dress up a simple sweater and a pair of jeans. This is 50% off and so pretty.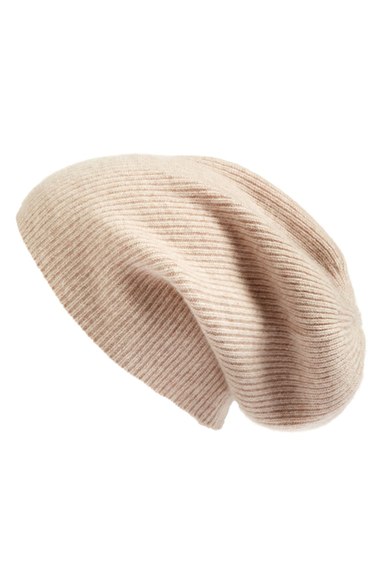 I have become a fan of the beanie. I wore one the other night when I sat out at Caroline's soccer practice and when I got home, P made fun of me because it was 68 degrees outside but whatever. Let me have my beanie. This one is $33.75 and comes in multiple colors.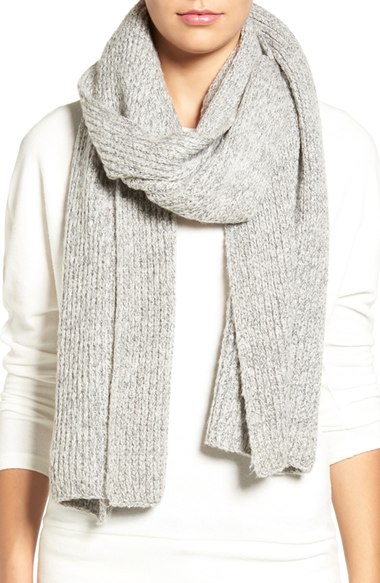 And of course you need a scarf to go with your beanie. Especially when it's 68 degrees outside. This scarf is $39, has a ton of great reviews and comes in a ton of colors.
11. winston sweater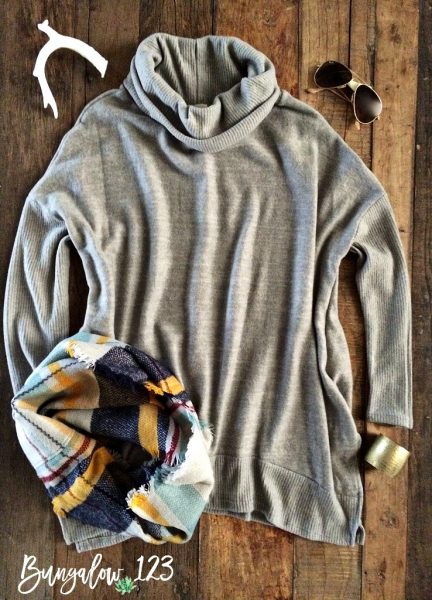 I actually own this and love it. It is incredibly soft and is warm but lightweight at the same time and looks so cute with jeans and boots. I ordered it in the medium because I like stuff like this a little on the big side.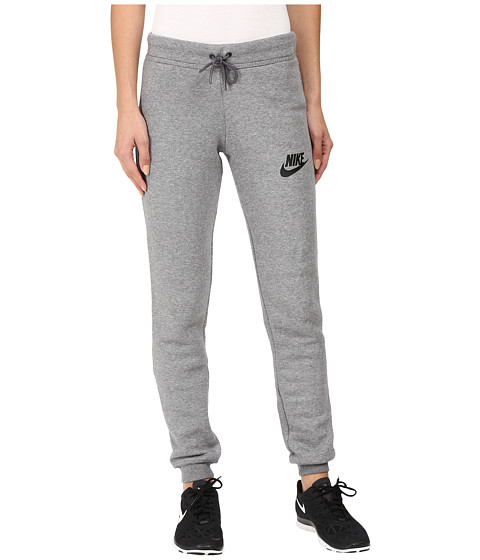 That's right. Tight pants. I love these and not just because I sing the "Tight Pants" song every time I put them on. Remember when I told you that sweatpants aka "joggers" are back? I ordered this pair and they are my favorites. They do fit a little tighter than normal sweats, but they are still so comfortable. I'd order a size up because I think they run small. They are on sale for $45.
That's it for today.
Have a good Friday.