Yep.
I looked at the calendar today and realized this is the last weekend for the foreseeable future when we have no real agenda. And I tend to enjoy it to the fullest. I may not get out of pajamas except for church on Sunday.
This is going to be quick because I have this week's This Is Us waiting for me on the DVR.
Here are some cute things I found this week:
1. AG Stevie mid-rise ankle cords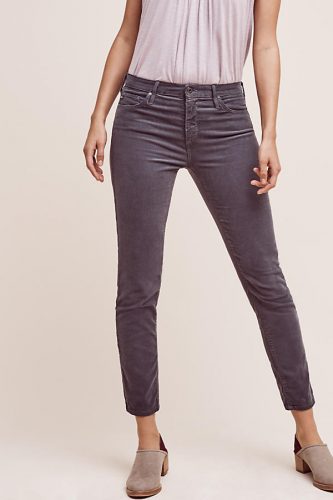 Of all my jeans, AG are my favorites. They fit like a dream and never stretch out or get baggy like other jeans. These cords are on sale for $119.95 and come in gray, mauve, navy and holly green. They are a great basic for any closet and you can wear them with flats or boots or booties since they are ankle-length.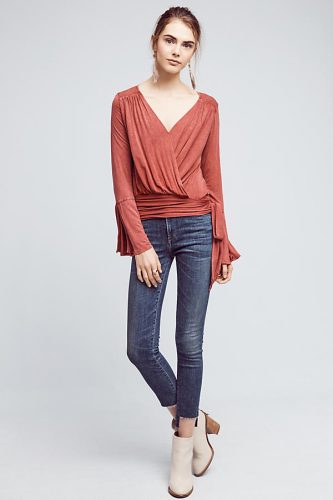 I ran in Anthropologie today because I had something to return and I saw this top. I'm having to accept that maybe it's time to let go of all tunics, all the time and embrace other top styles. However, I refuse to tuck something in because NO SIR. This is a great solution and the color is so pretty. It's great with jeans and boots now but could totally transition to white jeans and sandals later.
It also comes in black and it's on sale.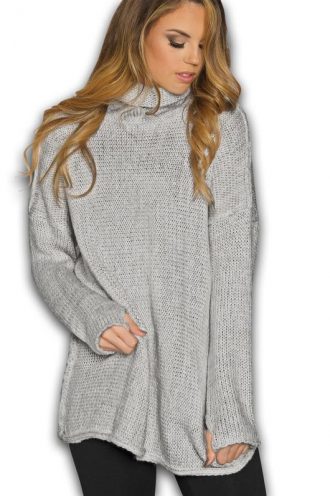 I got this sweater from Military Hippie and it is so warm and soft. Plus, the gray color is gorgeous. It's on sale for $59.95 plus you can get an extra 35% off if you share the link on one of your social media pages.
4. treasure and bond slouchy sweatshirt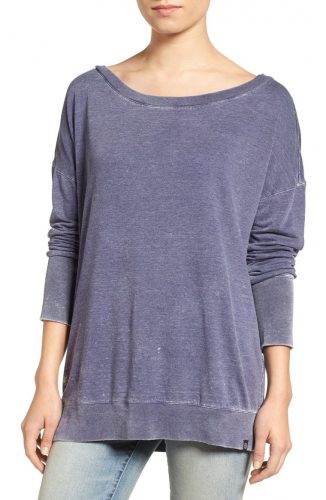 I love the zipper detail at the waist and on the sleeves of this sweatshirt. It's on sale for $41.40 and also comes in charcoal gray.
5. gap embroidered split neck blouse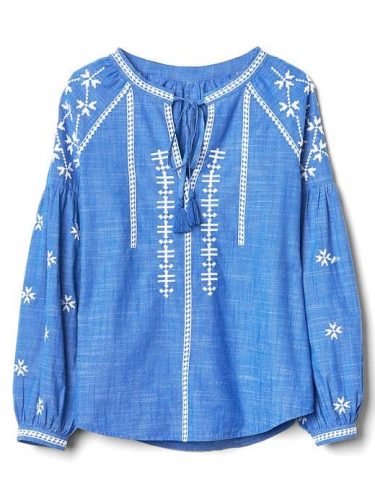 How cute is this? Gap usually does so well with tops for Spring and Summer and this is no exception. This is just perfect with white jeans.
It's on sale for $55.96 plus extra 25% off with code EXTRA at checkout.
6. old navy embroidered yoke dress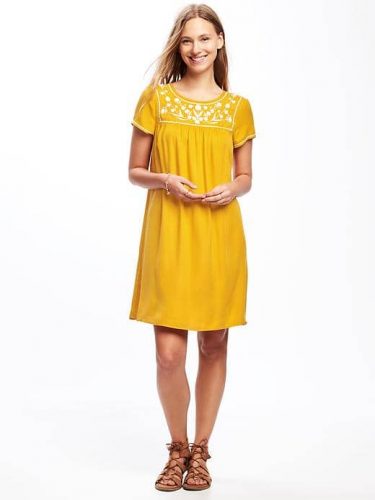 This is a perfect dress for warmer weather. I love it in the yellow because it's so bright and cheery, but it also comes in black and white and navy and orange.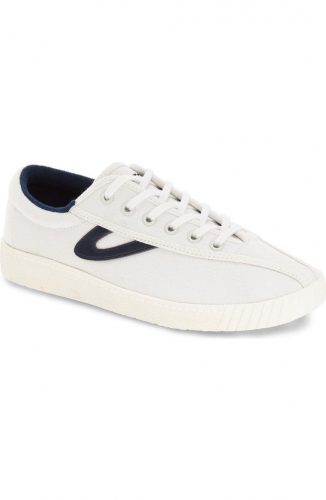 Some times you just have to go back to the basics. This is a great simple sneaker to wear with everything from shorts to dresses to skirts to a great pair of joggers. Super cute and sporty.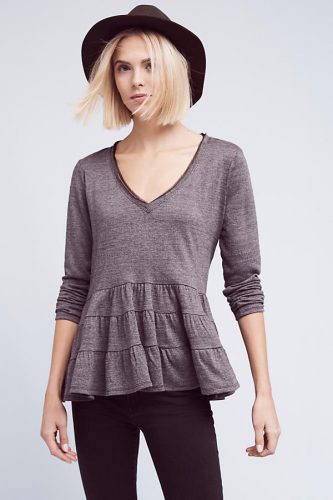 I saw this in Anthropologie too and really like it. It's great on its own or under a sweater coat or jacket, plus it comes in several different colors. The peplum detail is cute without being too ruffly.
It's super soft and on sale for $38.40.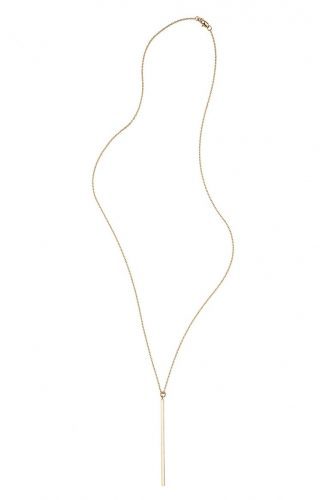 This is a favorite of mine and it's just $18. It also comes in silver but is just a great simple accessory that adds a little pop to any outfit. Sometimes even a white t-shirt and a pair of jeans look cute when you add the right necklace.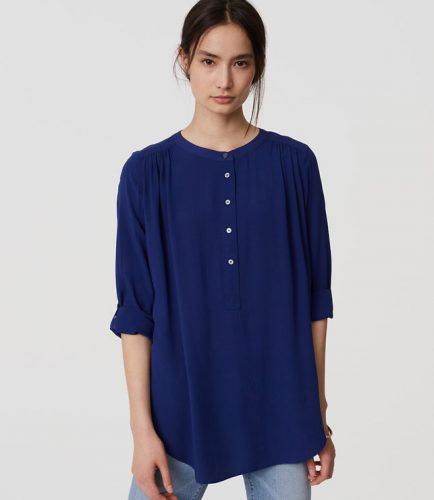 I nearly featured this last week and then it stood out to me again this week. I love the style of this and I really like it in the blue. It would look great with black pants now and with white jeans later. It's $49.50 plus 50% off with code NOEXCUSES.
That's it for today.
Have a good Friday.