So, here's a question.
What does this look like to y'all?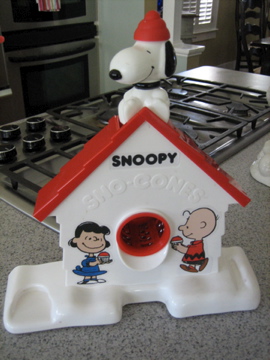 Tool of Satan or innocent toy that makes icy delights?
After spending an afternoon that will now be forever remembered as "The Day My Carpal Tunnel Syndrome Began", I have to go with Tool of Satan.
Also, do mamas get some kind of workman's comp?
Because, technically, this was an on-the-job injury.