So remember two weeks ago when I wrote about fall trends and then last week when I dropped the ball and didn't continue the discussion? Yes, me too. But I've recovered and had time to assess the fall fashions and consult the experts and I'm now ready to discuss the last five trends for fall.
In case you missed the first five trends you can go check it out right here.
6. capes and ponchos
No, I'm not kidding. Please don't shoot the messenger on this one. Capes and ponchos. Batman is obviously thrilled by this news.
And honestly, I can get on board the poncho train. Maybe not the cape train, but definitely the poncho express.
I don't know what that means.
However, I really like this snow nymph cape. Yes, that's its real name. The snow nymph cape.
"Honey, I'll be there just as soon as I throw on my snow nymph cape."
Sometimes its hard to take the fashion world seriously.
If you're wanting more of a Sherlock Holmes look, there is the calhoun cape.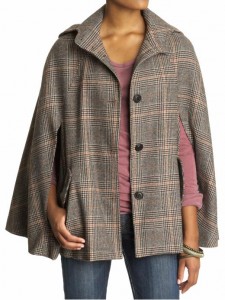 Side effects may include walking around and saying "Elementary, my dear Watson".
But I'm more of a fan of this cabled cocoon poncho or this stripe oversize poncho. They just seem a little more practical than a cape for every day use. But, then again, that's why I'm not a super hero. Well, that and my inability to fly or leap tall buildings in a single bound.
And then in the category of not really a poncho or a cape is this darling cairngaan point cardigan that I bought on sale at Anthropologie yesterday.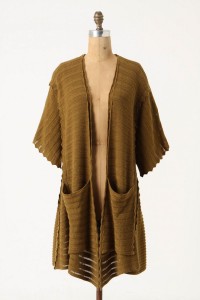 It's beautiful in person and a steal as far as Anthropologie and sweater coats go.
7. faux fur
Yes, faux fur continues to be a big trend. And I will refrain from telling the sad story about the awesome faux fur leopard print coat I had back in 2001 that was stolen out of my car in a parking garage in downtown Austin.
Oops. Too late. I told the story. You'd think after ten years I'd be over it, but you'd be wrong.
I think this leopard faux fur jacket is really cute if you're a fan of animal prints. I believe they add a little zip to any wardrobe.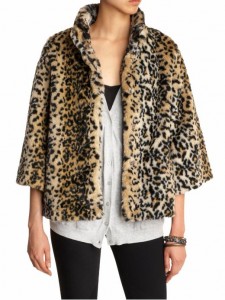 Or you could go with something like this coyote faux fur vest. I wonder if Rick Perry made one of these for his wife after he shot that coyote while jogging? Also, I'm not sure why we need to resort to faux coyote fur. It's not like coyotes are endangered. As a matter of fact, we have so many of them living in the woods by our house that our neighborhood has experienced a substantial decline in pet cats.
And if you don't want to commit to a lot of faux fur, you can always find a great jacket with a faux fur collar. It's subtle and understated. Like Caroline's ALL ABOUT ME poster.
That's probably enough about fur. We all know what it looks like by now.
8. stacked heels
Whether it's on a bootie or a tall boot or a loafer, stacked heels are totally in. The stacked loafer totally reminds me of some shoes I wore constantly during my first job after college. They were black loafers with a really high heel and, between those and my fancy suit from Casual Corner, I don't know that I've ever felt more sophisticated.
These braden boots are to die for.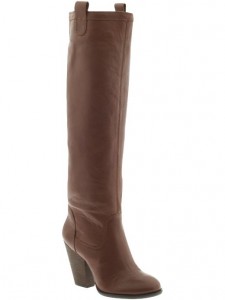 But if you're looking for a bargain, look no further than your local Target. These keeley booties are really cute and so are these kainda slouchy heeled boots.
I'm also excited that they have the knock-off version of Frye Harness boots again this year.
9. pendant necklaces
I enjoy the pendant necklaces because they're a clean, simple look to add to an outfit.
I've been eyeing this round wheel pendant necklace for a few weeks now.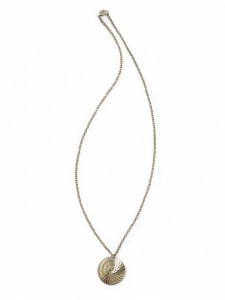 I also like this embellished cross necklace.
And you can't go wrong with either this reflections pendant necklace or this new penny clock pendant necklace.
10. midi skirts and dresses
I'll just go ahead and state for the record that I am not a fan of this length. I think skirts and dresses should either hit above the knee, at the knee or head on down to your ankles. I believe the midi length can take you to Frumpy Town faster than you can blink. And don't confuse Frumpy Town with Funky Town. Two totally different things.
But it's a legitimate trend and I feel like I need to mention it.
There's this plaid high low mid skirt.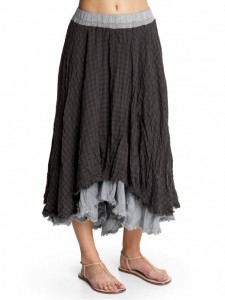 And I can kind of get on board with this ella moss liberty dress.
This nanette lepore gemini dress is really gorgeous.
You may be asking, where are the affordable midi length options? These things are all way too expensive.
And to that I will tell you to count that as a blessing. It's God's way of keeping you from visiting Frumpy Town. Because apparently Frumpy Town can be expensive.
There you have it. The trends for fall.
Y'all have a great Friday.