***EDITED TO ADD: A WINNER HAS BEEN CHOSEN AND NOTIFIED BY EMAIL! THIS GIVEAWAY IS CLOSED! THANKS TO EVERYONE FOR PARTICIPATING!***
So apparently it's that time of year. Which, at my house, just means that it's the time of year when I feel bad that I still have pumpkins on my front porch.
But if Instagram is to be believed, then many of you have already decked your halls and are in full blown Christmas mode. I've done a little online shopping here and there and Gulley and I are headed out this weekend for our annual Christmas shopping weekend so I've been making a list and checking it twice. And so I thought I'd share a few good gift ideas I've found so far.
Next week I'll attempt to put together a list for the teenage girl. And I'll see if I can convince P to help me put together a list for men who don't want things like a fancy deluxe shaving kit.
There's also a giveaway today so don't miss your chance to win a really cool gift.
Here we go.
1. Harbor and Home reclaimed wood sign GIVEAWAY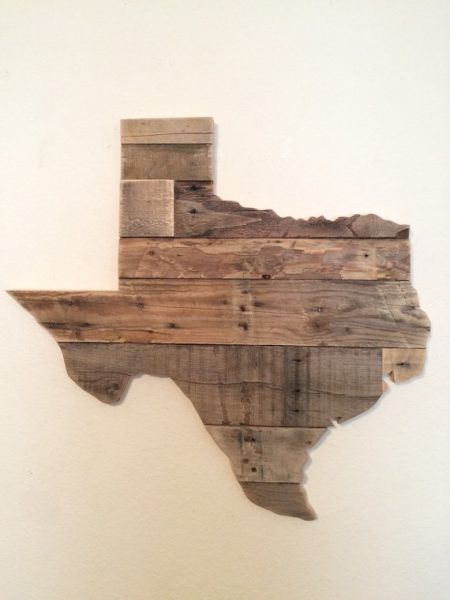 A few years ago I decided that I really needed a wooden sign in the shape of Texas. And so I looked on Etsy and found Harbor and Home. I adore my sign and can't say enough about how well it is made. Best of all, they can do all kinds of different states and letters depending on what you want. This would make a great Christmas gift for somebody.
But, even better, Harbor and Home is giving away a sign to one of you. You can choose the design you want. All you have to do to enter is leave a comment on this post…you can say anything or let me know what you'd want made. I'll keep comments open until December 2 and then choose a winner through a random draw.
One last thing, if you want to order one of their signs for Christmas then you need to place your order by December 10th. After that date they will not be able to deliver in time for Christmas. Also, they ship their state signs in packaging that is the shape of the state, so keep that in mind if you want it to be a surprise for someone in your house!
2. leith shawl collar cocoon cardigan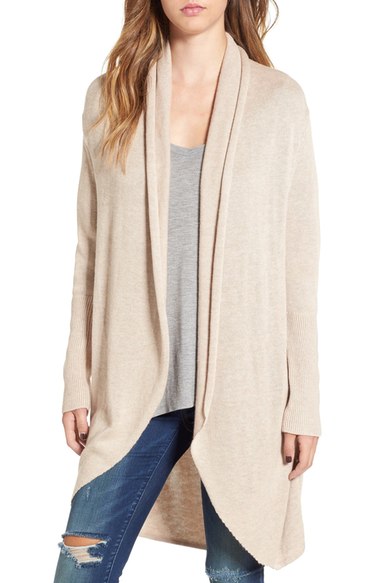 I meant to order this way back this summer during the Anniversary sale. But I procrastinated and they sold completely out. And so I stalked the Nordstrom site until I finally got one in the charcoal gray. It is everything I wanted it to be…super soft, so lightweight yet totally warm.
They are now restocked and it's the perfect sweater and it comes in olive, charcoal, burgundy and tan.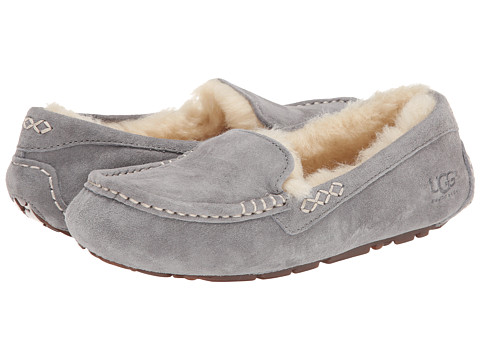 If I had these I would feel so much better about driving Caroline to school in my pajamas. These are for indoors or outdoors and I'm in love with them. If I were to point P to one thing on this list, it would be these slippers.
They also come in hot pink, chestnut, black, chocolate and moonlight. I would tell you what color I want but I'm torn between the hot pink, chestnut and gray.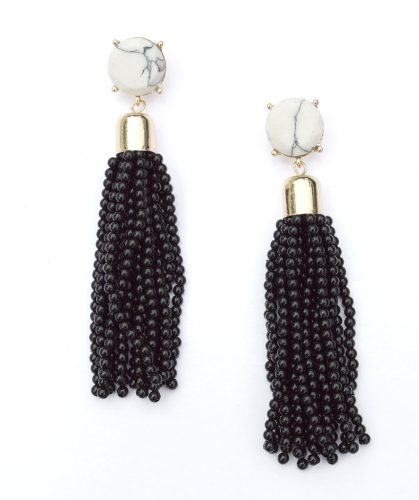 I love these beaded fringe earrings. They are $28 and come in so many different colors.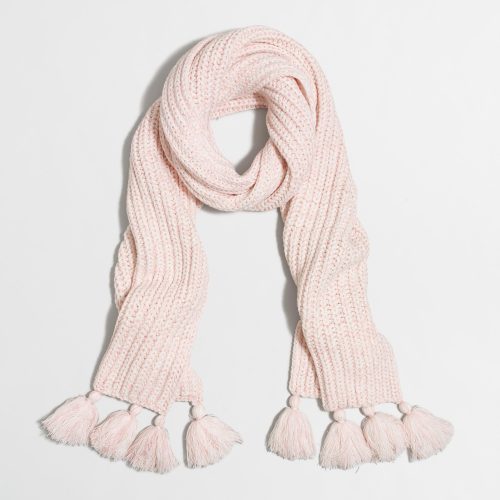 I saw this scarf earlier this week and nearly ordered it. But then I found a striped scarf at another store and ordered it instead. It came in yesterday, I tried it on and Caroline said, "Look Dad, Mom looks like a Hufflepuff!"
The lesson here is I should have gone with this understated, pale pink scarf. It's on sale for just $19.50 with free shipping and no one will accuse you of looking like you belong in one of the houses at Hogwarts.
6. xo cable turtleneck sweater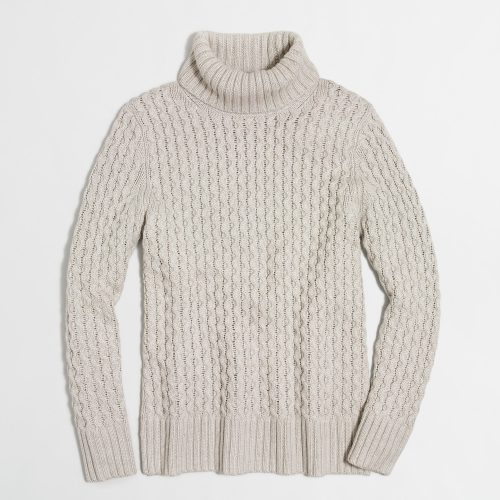 I love this sweater because it is both cable knit and it doesn't have a defined waistband. It also comes in navy and is on sale for $39 with free shipping.
7. lindsay letters sweeter than honey coloring book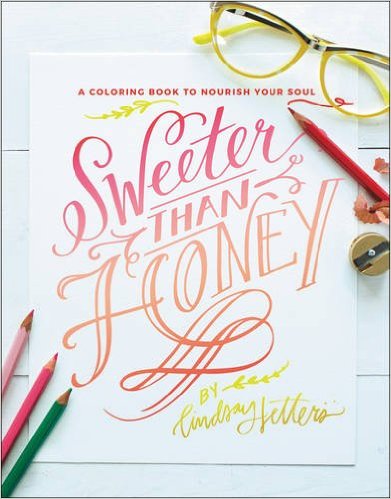 I am such a fan of Lindsay Letters. In fact, one of her gorgeous canvases would make a great Christmas present.
But if you're looking for something at a lower price point, she has this gorgeous new coloring book that releases on January 24th. You can preorder it here and receive a free downloadable page that you could wrap up for Christmas along with a set of coloring pencils like these.
I believe coloring is the 2016 version of knitting. At least for those of us who can't knit.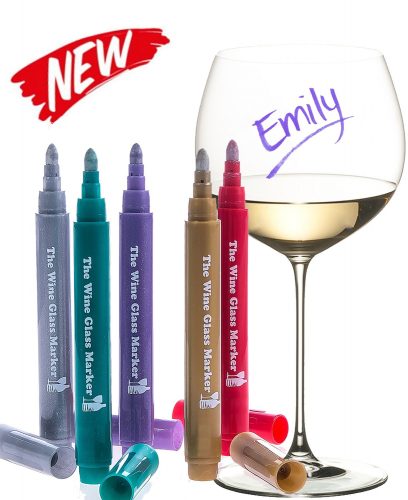 How fun are these? They'd make a great stocking stuffer or a perfect hostess gift along with a bottle of wine.
9. st. jude thanks and giving sherpa throw from Pottery Barn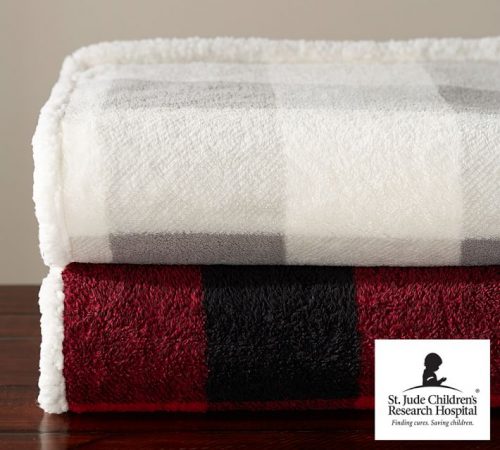 We are always needing a blanket in our house this time of year. Not to mention that I always need a good blanket to take with me to cold Saturday morning soccer games. I love this red and black buffalo check sherpa blanket from Pottery Barn.
It's on sale for $48 and, best of all, 50% of the proceeds are donated to St. Jude's Children's Research Hospital.
10. noonday collection firelight necklace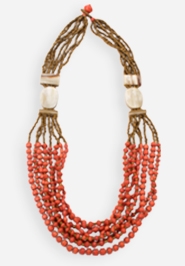 I'm such a fan of Noonday Collection and they are having a big sale right now. This necklace happens to be my personal favorite and is on sale for just $39.
So there you have it. Feel free to leave any great gift ideas you may have in the comments and don't forget to enter the giveaway for a chance to win a wooden sign from Harbor and Home.
Have a great Wednesday!