Well, by the time most of you read this I will actually be on my way home from California. But as of this moment I'm sitting in my hotel bed in my pjs with a latte from Starbucks and, I'm not going to lie, it's the best.
So the nice people at Nations Outfitters have offered us a 10% discount code that's good from today through Sunday, October 4th. Just enter the code Big Mama at checkout to get your 10% off.
And you might be thinking you've never heard of Nations Outfitters so let me tell you a little bit about them. Their motto is "It's what you do in your clothes that makes you beautiful!" and their hope is to not only bring women fashionable clothing, but to inspire them to go out into the world and make a difference. So each season they spotlight a different ministry and donate a portion of their proceeds to that ministry. This month they are spotlighting the ministry Until They Know (UTK) and you can find out more about that here. You can also follow Nations Outfitters on instagram and Facebook to keep on top of new releases and promotions.
Here are just a few cute things you can find in their store.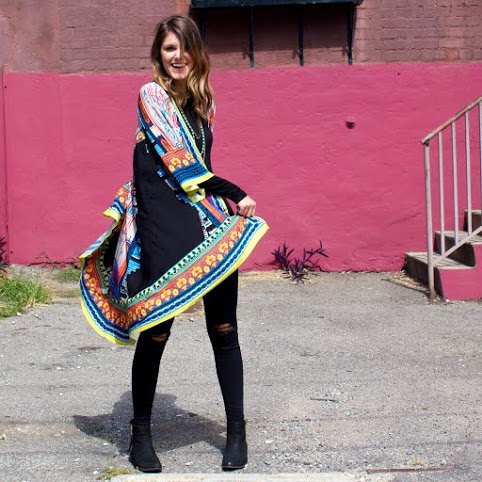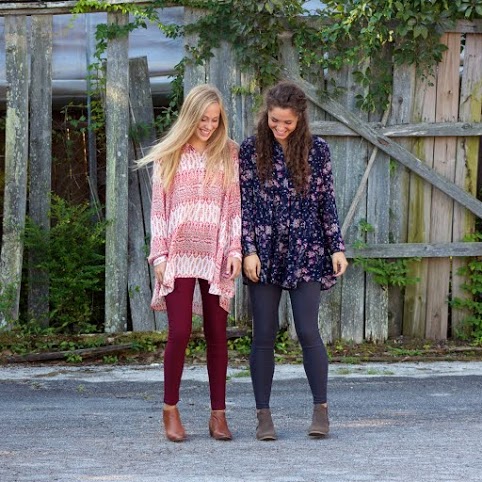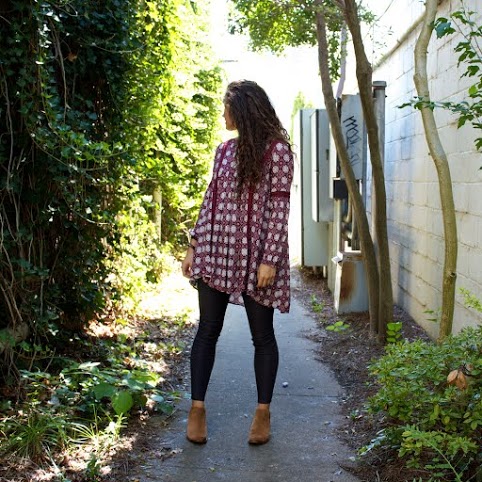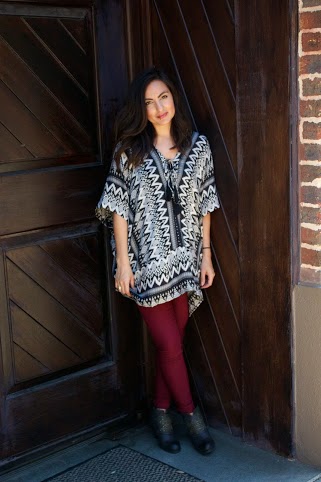 Head on over to Nations Outfitters to check out all their great stuff and don't forget you get 10% off with code Big Mama at checkout today through Sunday.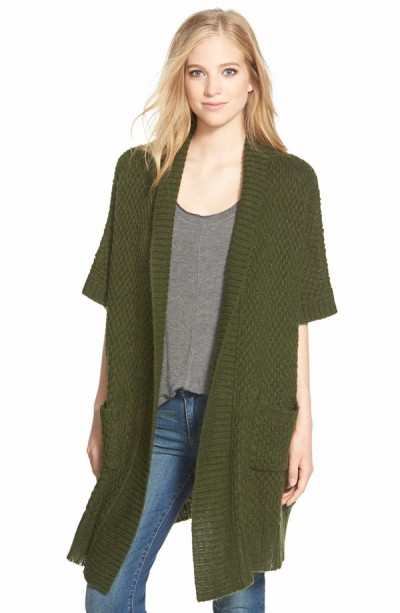 Gulley and I were talking the other day about how there are ghosts from our fashion past that prevent us from fully embracing today's trends. For Gulley, one of these ghosts is anything in olive green. However, I do not share that issue and I love this sweater because it's a great transition piece to throw over a t-shirt or tank now and a long sleeve top later.
My fashion ghosts involve booties. I've finally embraced them because they are everywhere but, as Gulley says, "They aren't anything new. They're basically a desert boot from 1988 in a new package." Amen.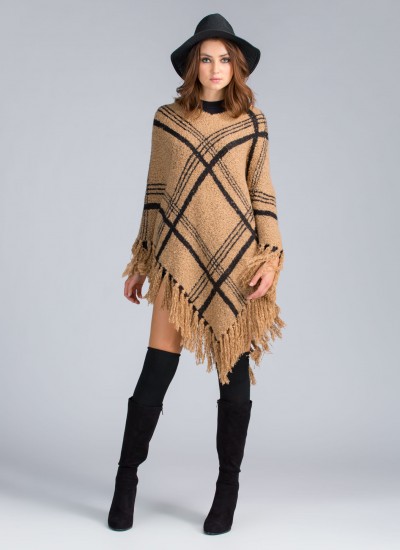 Personally, I would wear this with pants. Specifically, I think it would look great with black leggings and a pair of boots.
I saw this at Anthro when it was full price and loved it then. It's much prettier in person and comes with a built in tank that can be pulled down a little longer than the length of the flowy overlay. This would look great with skinny black pants and a pair of brown boots.
Plus, all sale stuff at Anthropologie is an extra 30% off with code XTRA XTRA at checkout.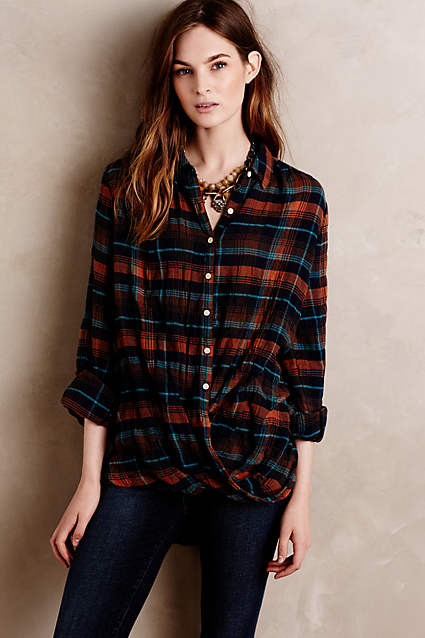 I have placed myself on a plaid shirt lockdown. It seems that I have fallen in love with plaid and overdone it just a bit. And by just a bit, I mean my closet looks like a lumberjack lives in my home.
However, I love the draped front of this shirt because it's all the benefits of tucking your shirt in without having to actually tuck your shirt in. Not to mention that the colors are beautiful.
5. night out fringe peep toe booties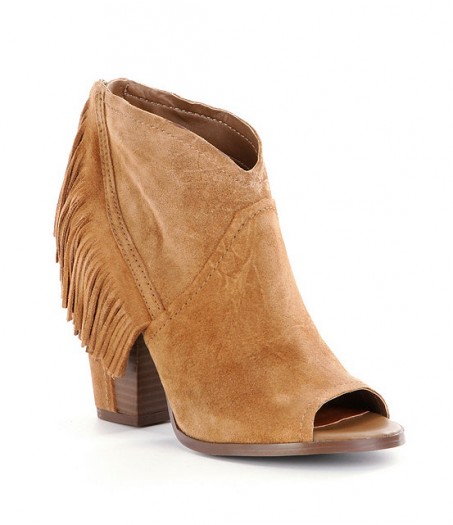 I ran into Dillard's the other day which is a place I never go. But I was looking for Tom's booties and saw these. I regret to say that I didn't try them on but now I'm going back to Dillard's because I can't quit thinking about them.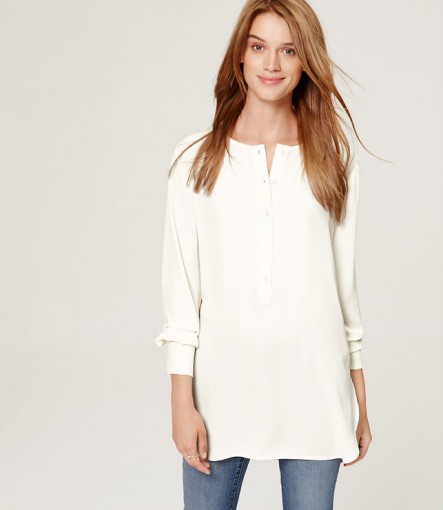 I ordered this shirt in ivory and wore it for the first time last weekend and love it so much that I want it in another color. It's a great length and I love the buttons on the front. Best of all, it's 40% off.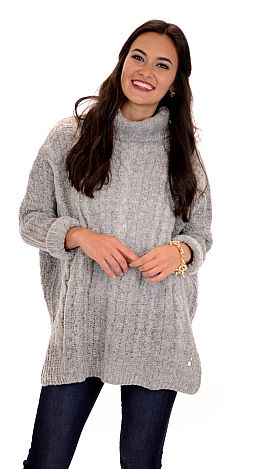 I saw this picture on Pinterest the other day and decided I needed a chunky sweater to wear with my flare jeans this winter. And then I saw this sweater online at Blue Door and thought A HA.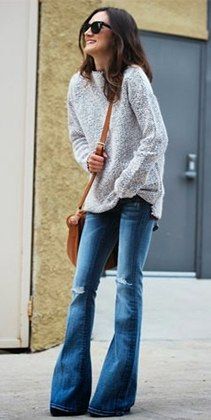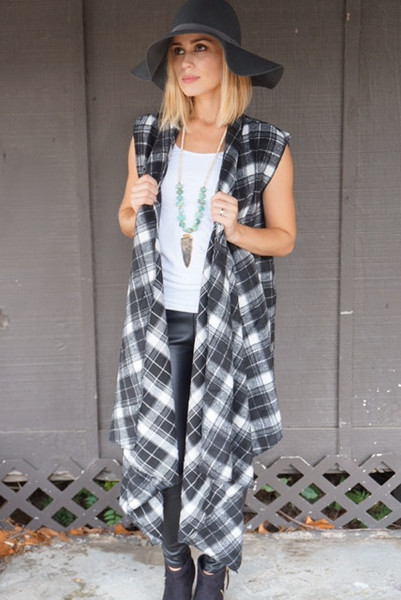 I would break my plaid lockdown for this because this is clearly VERY DIFFERENT from a plaid shirt. I've decided I love a long vest and this one would look great with so many different things, from a simple white t-shirt and jeans to all black under it.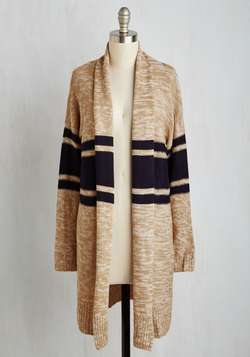 Love the stripes on this and I adore a sweater you can just throw on. Not to mention that in South Texas this is basically all the winter coat you need most days.
10. j crew quilted plaid puffer vest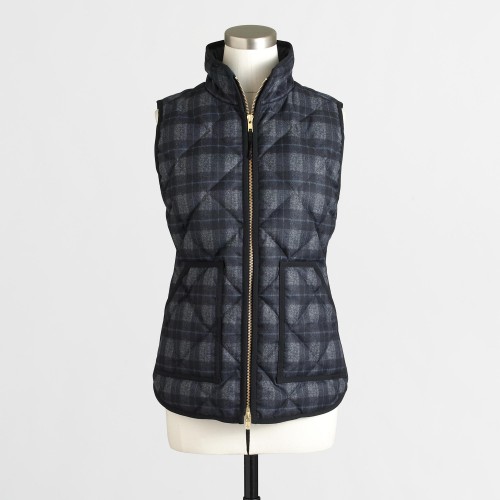 Do you see how pervasive my plaid problem is? But, there again, this is much different than a plaid shirt. It's a puffer vest. And I adore it.
That's it for today.
Have a good Friday.