At some point in the last five days it has gotten aggressively hot here. Like that kind of hot where I worry that the milk might go bad between the grocery store and my house.
And so it's hard to think about cute clothes because I am basically living in some version of a t-shirt and running shorts at all times. But I did manage to find some things.
First, I have to share the 3D Belt Company with you. I believe my love of turquoise jewelry is well-documented and they have so many cute pieces at great prices. Here are just a few things I love:
The silver strike turquoise necklace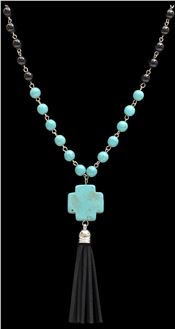 The silver strike turquoise and pink bead necklace

This silver cross and bead necklace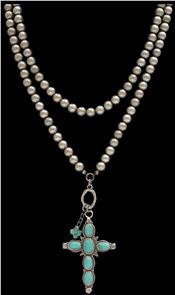 I adore this Loulabelle gold and turquoise round ring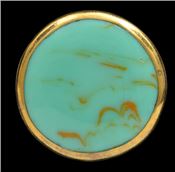 And this angel ranch turquoise ring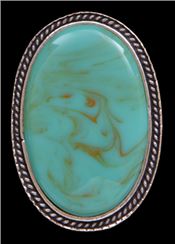 Here are some other things I like this week:
1. j.crew embroidered swiss-dot tank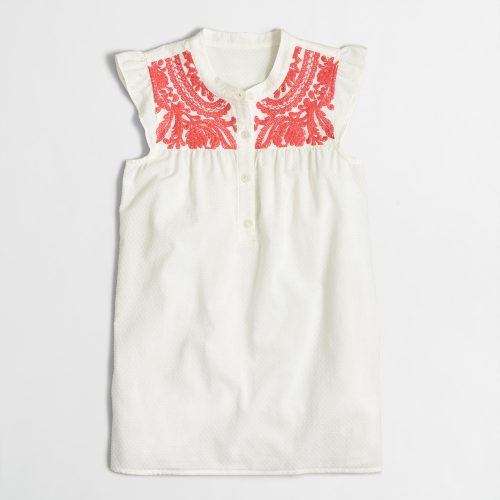 I love this. It also comes in navy and white and the only real problem is I can't decide which one I like the best. It's great with white jeans, shorts, or even a skirt.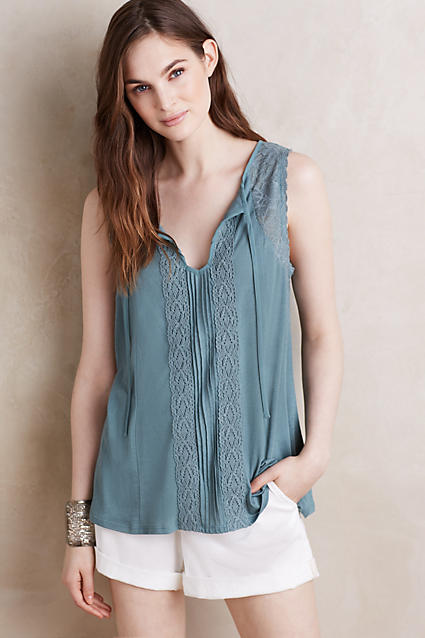 I have a top that's very similar to this and it is my go-to top at all times. This one is on sale for $39.95 plus an extra 25% off with no code needed. It comes in a pale gray, navy and peach color, too.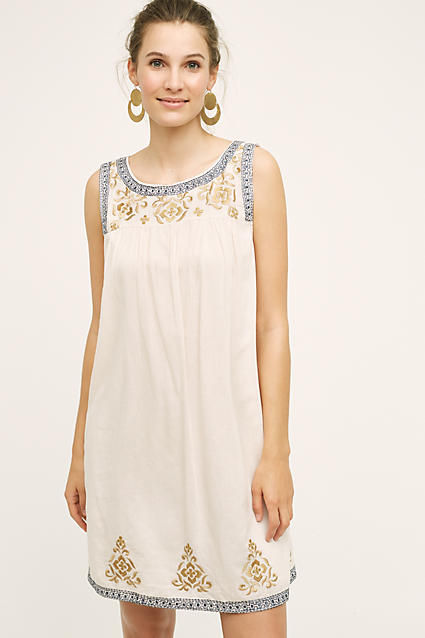 I cannot have enough dresses like this. I adore this.
4. tulum embroidered mini dress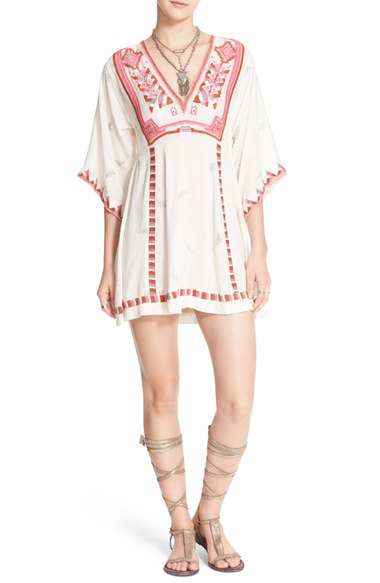 Free People calls a lot of things a dress that aren't really a dress for 99% of the population. But I do think this would look so great with a pair of skinny jeans and sandals now and boots later.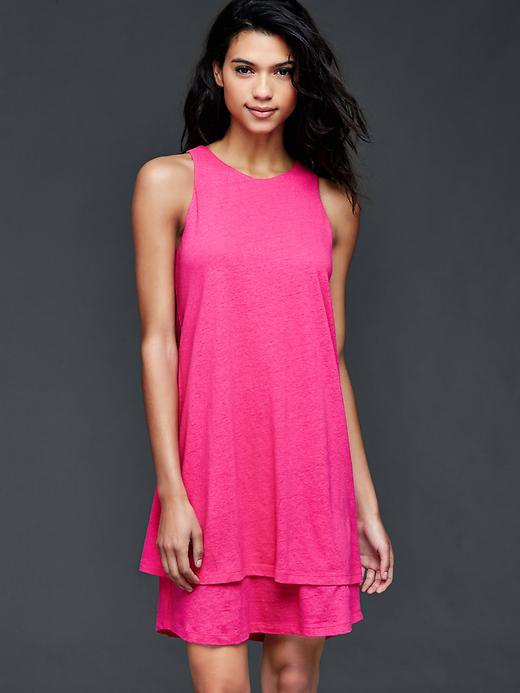 I have two other Gap dresses that I've bought this year that I really love throwing on and I think I may add this one to my closet. Gap has disappointed me in many ways, but I think they still do a (mostly) good job with a simple summer dress. This one also comes in off white, navy and gray.
All shorts, dresses, and shirts at Gap are an extra 40% off with code MORESUN at checkout.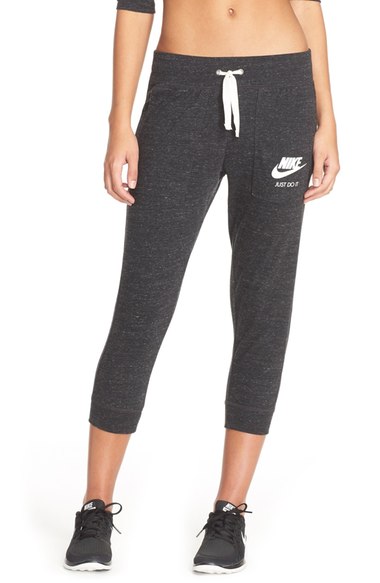 I bought a pair of these a couple of months ago and I honestly might dedicate my next book to them. They were my constant companion as I wrote the last few chapters and now I want them in every color.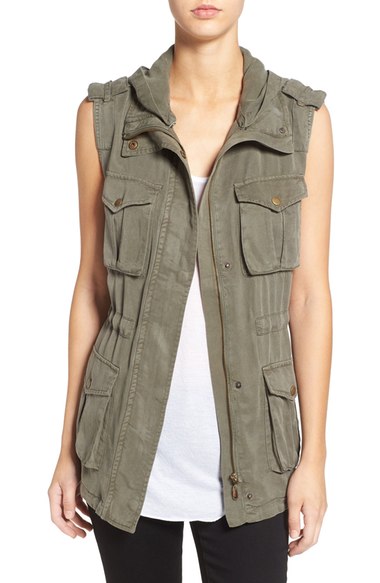 I've had my eye on a vest like this because I think they look cute layered over summer dresses and will be a great transition piece into fall, too.
8. nike free 5.0 mesh sneakers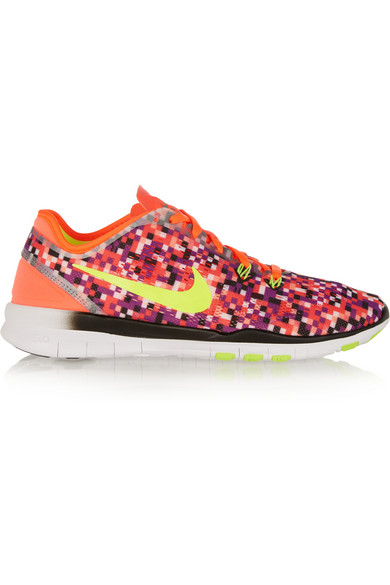 I don't normally link to much stuff at Net-A-Porter because most of it is so pricey. But they are having a huge summer sale right now and there are some great deals to be found. These Nikes come in several different colors and patterns and are 60% off which makes them just $44.
There are a bunch of other styles on sale as well, so it may be worth it to look around.
9. sam edelman gela fringed sandals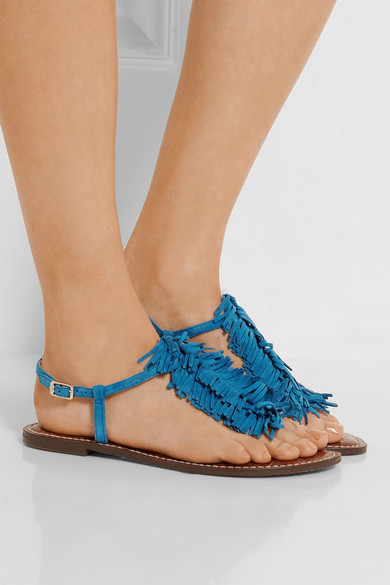 These are also on sale at Net-A-Porter. They are 70% off and just $27. I love the color and the fringe. Perfect to add a pop of color to your summer outfits.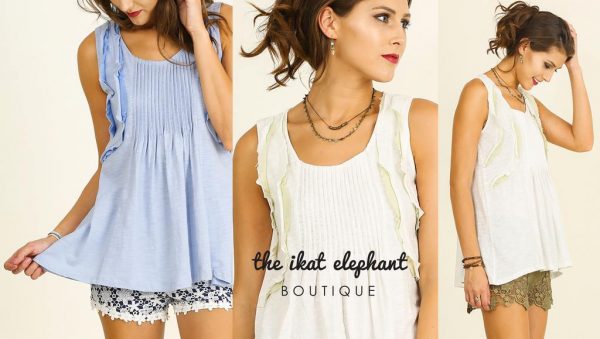 I saw this tank at Ikat Elephant last night and love it. This is the kind of top I'll throw on all summer long and I just need to decide between the white or the blue.
That's it for today.
Have a good Friday.