I'm going to attempt to keep it brief because I am tired and Caroline's class is hosting a Mother's Day Tea and, based on the extensive wardrobe negotiations we engaged in earlier, I'd be willing to bet that it isn't going to be a picnic to get her dressed and out the door. Mainly because she is insisting that she wants to wear a dress that I bought with intentions for it to serve as a swimsuit coverup.
This year I have really tried to grow as a person. I've slept on a sofa bed. I've handled raw poultry. I've traveled without my sound machine. (Not on purpose, but still) And I've let go of my dreams and ambitions to dress Caroline in matching outfits. It is every child's right to dress like a hobo throughout elementary school and who am I to deprive her of that experience? How else will she be able to go back and look at old pictures and say, "MOM. I CAN'T BELIEVE YOU LET ME WEAR THAT! WAS THAT A SWIMSUIT COVERUP?"
And I'll reply, "Yes. Yes it was."
But you insisted it was the prettiest dress you owned and I was exhausted.
I'm not sure why this is pictured like it can be worn as a dress.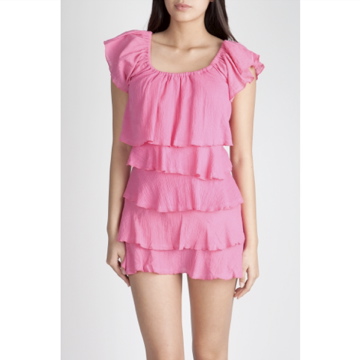 Clearly it's supposed to be a top.
Right?
I hope I'm right because, if not, I'm afraid.
If it's a top, it's cute. If it's a dress, it's absurd.
2. Canvas bag
I got my Boden catalog in the mail this week and fell in love with this bag.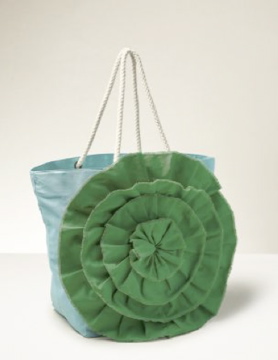 I love Bamboo shoes because they are inexpensive and so, so cute.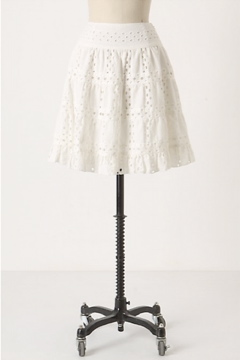 This skirt is a perfect piece for summer and it's way on sale right now.
This top would be great to throw on with jeans or shorts.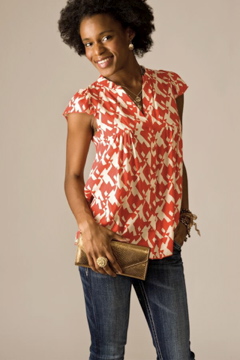 I have a love hate relationship with shorts. Yes, there is a time and a place when only shorts will do. But I often feel like that time was my twenties.
However, I am a fan of the boyfriend shorts. I just like the casual look and the fact that they can be paired with so many different things.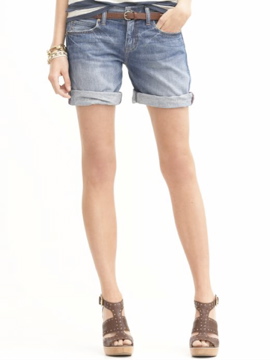 And, yes. You could always just cut off a pair of jeans you already own and get this same look for free. Even better.
7. Crinkle cotton skirt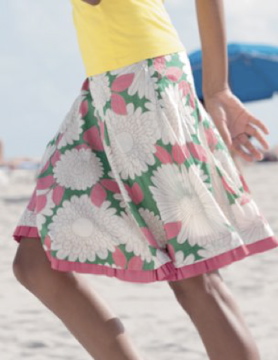 Just some more goodness from the Boden catalog.
I love the tank tops from Old Navy because they come in a million different colors, they're inexpensive, and they are long.
And you can add a little extra with a scarf like this floral scarf.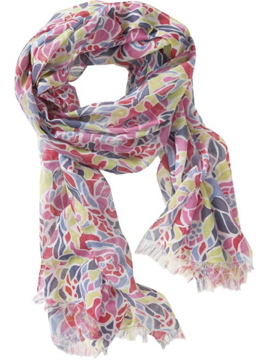 I realize that just last year I mocked the scarf with a tank top look. But that's what happens. I mock and then I love.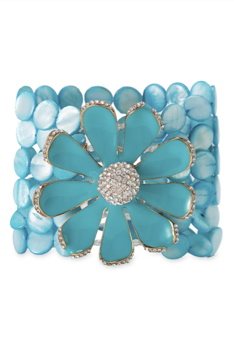 And it also comes in apple green, coral and nude. I just think it looks like summer.
10. White watch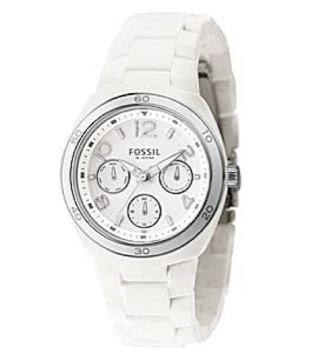 For some inexplicable reason I have developed a crush on white watches. I don't really understand it and I won't attempt to explain it because there isn't enough time. (Time. Ha.)
I adore this Michael Kors version of the white watch.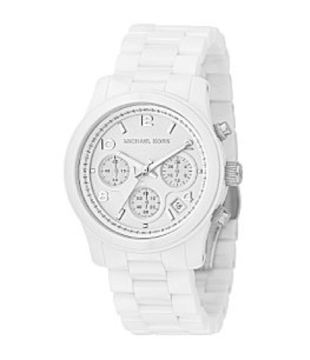 But it's more than a little pricey. Especially considering that I don't even normally wear watches because they stress me out.
Then I found a Sam Moon version of the white watch for $8.95.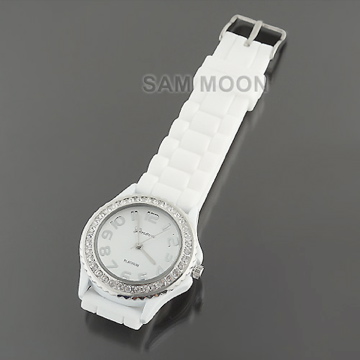 There's really no guarantee that it will work for more than a day, but I just want the look. The ability to actually tell time with it is completely unnecessary. That's what my cell phone is for.
Y'all have a great Friday.
For more fashion you can visit Jo-Lynne. She's talking about sheath dresses today.
Also, Clear Eyes. Full hearts. Can't lose.
I'm living for 7:00 tonight.