I didn't know what my intro for today's Fashion Friday was going to be. But when I finished linking to all the items and uploading all the pictures and pulling out all my hair, I realized that there isn't one item featured that costs more than $50. So, basically, it's just like my closet.
I've really wanted to add some lace to my wardrobe ever since I fell in love with a gorgeous lace top I saw earlier this spring, but I haven't found anything that looks quite right. Actually, I've always been drawn to lace because I came of age during the early Madonna years. If you were a teenager in the mid-80's and didn't wear fingerless lace gloves or a lace bow in your hair, then I don't know if you can truly understand the lasting influence of the material girl.
I think this top would be a great piece to layer under a jacket or even just by itself during the long hot summer.
2. Buenos Aires peasant top
When I first saw this top, I was kind of on the fence. I LOVE the style. Obviously, I love the lace accents. But I'm still not totally sure how I feel about the color. I mean, it's a beautiful color but I have conflicting emotions about anything that remotely falls in the purple category.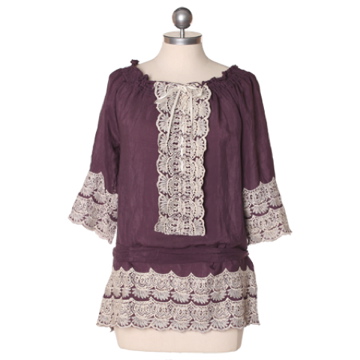 Still, I can totally see it with my jeans and pair of cowboy boots. I love it in spite of myself. And I will refer to it as aubergine instead of purple.
3. Coquille tube dress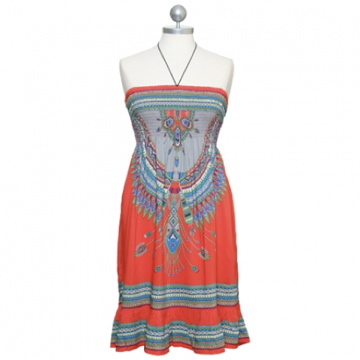 I saw this dress and my first thought was that I'd never actually wear it as a dress, but thought it would make a really cute swimsuit coverup. But when I looked at it again, I decided it would also be a cute dress with a denim jacket or fitted cardigan worn over it.
Or maybe you might just want to wear it by itself because you are in your twenties and you can.
4. Knit rosette top

I am a big fan of this shirt.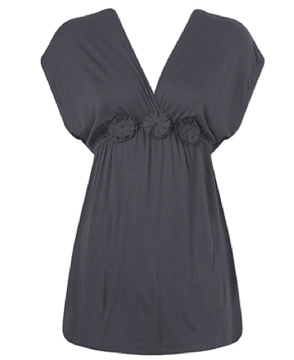 It comes in several different colors and it's $10.80. What else do you need to know?
Who comes up with these names?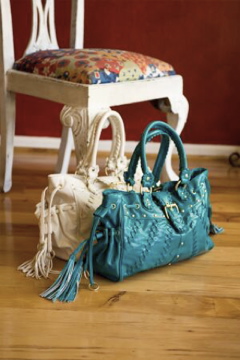 I love the turquoise. I know that comes as a shock.
I adore this scarf because it just looks like summer. It would go great with so many different t-shirts and tanks and add a little pop to a plain outfit.
7. Genie dress
When Sophie arrived in New York, she surprised me with the cutest dress.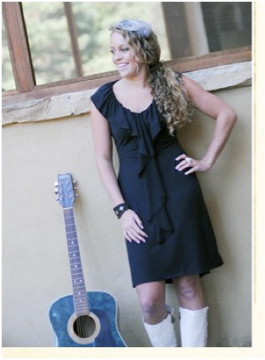 Except the one she gave me was in the turquoise color because she knows my color love language. And I know myself well enough to know that there will come a day when I'll wonder why I was so obsessed with turquoise and will want it banished forever. I will just turquoise myself sick.
But until then I'll probably wear this dress at least once a week all summer long. Twice, if I can get away with it. It's so soft that it's like wearing a nightgown. Not that I wear nightgowns. Unless you consider a twenty-year-old shirt that says Texas A&M Baseball on it and is covered in small holes a nightgown.
8. Hawaiian flower brim hat

Mamaw has to get herself a new hat every summer because the sun hates my face. And, in return, my face hates the sun. They fight with each other like they are a couple of Real Housewives.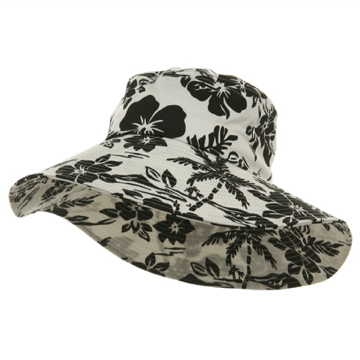 Speaking of, I need to make an appointment to see my dermatologist. I seriously need to do something about these brown spots on my face that have become too large to call them freckles.
Dang me and those teenage years when I thought there was no such thing as too much sun. Had I known then what I know now, I'd have been the only fifteen-year-old at Crystal Beach wearing an enormous floppy hat. Which wouldn't have added at all to my high school insecurities.
9. Yellow sandals

I don't really know that I have any use for a pair of yellow sandals, but I think these are really cute. Personally, I kind of wish they came in silver because I have a great many uses for silver sandals right now.
I seem to be having issues with color choices today.
10. Two-tone canvas beach tote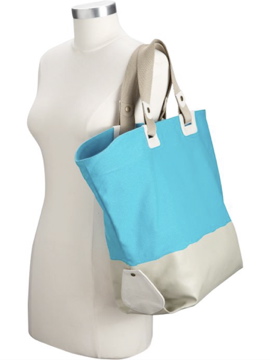 I really like this beach tote because it's the right size to hold a decent amount of stuff and it comes in many cute color combinations. And I don't have a problem with any of them.
11. Embroidered crinkle gauze tunic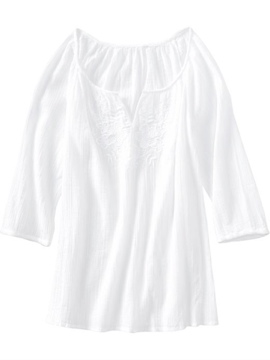 I really don't need another white shirt in my closet. I have way too many of them as it is, but I have some sort of addiction to the crispness of white. You would think that this addiction would cause me to be more careful about spilling things on myself, but you would be wrong. Instead I go through life with the motto "That's what bleach is for."
Actually, that's not really my motto because that would be sad.
And if you don't like white, then I thought these floral print gauze tops were really cute.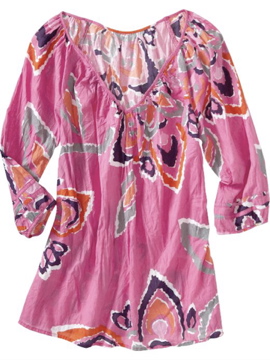 As a bonus today (as if having eleven items instead of ten wasn't enough!) I wanted to tell you about two great things and you may already know about both of them. Just humor me and make me feel like I told you something new.
I recently discovered Retail Me Not. Before I buy anything, I go on their site, type in the name of the store and see if a coupon code comes up that will give me additional savings. I can't tell you often I find a code that at least offers free shipping.
The other new discovery is a style blog called She's Still Got It. I love Lindsey's style and that she features reasonably priced things that can be worn by real people who often have to bend over to tie someone's shoe.
Lastly, you may want to check out Jo-Lynne's blog for more fashion tips.
Y'all have a great Friday.
P.S. We have not one but TWO soccer games this weekend. Pray for me.