Listen.
Not that I have ever, EVER, questioned how much I love y'all, but, if I ever had, the passionate and lengthy responses left in answer to yesterday's post about hair care reaffirmed that I adore every single one of you.
Now I just need to figure out how to try all the various suggestions without going bankrupt. And I'm definitely trying the baking soda thing tomorrow morning because I already have baking soda in my cabinet so total score on that. In addition, many of y'all helped me solidify some goals I had for myself in terms of securing some Moroccan Oil. I'd actually tried to buy some at Sephora several months ago but they had no idea what I was talking about and tried to sell me on what was certainly a lesser oil.
Nice try, Sephora, but I'm nobody's hair care patsy.
As for the rest, I think I'll go to Ulta tomorrow and perform a sight, see, and smell of all your recommendations. I'm sure it will take at least thirty minutes before they contemplate calling security to escort me from the premises.
Anyway, I want to say thank you. And what better way to say thank you than a little giveaway? Especially when there happens to be something I love SO MUCH right now that I would love to share it with the world and teach the world to sing in perfect harmony and buy the world a coke and keep it company.
That's why I've decided to give away FIVE FREE DOWNLOADS of the new Passion – Here For You CD from the Passion 2011 conference.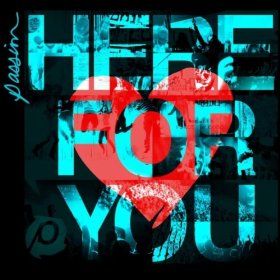 I downloaded it last week and have listened to it nonstop ever since. It has become one of my top three CD's of all time. Seriously.
I felt so passionate about it (Get it? Passionate? I'm so lame.) that I posted about it on Facebook and the Twitter. Which inspired Sophie to download it yesterday and she emailed me and said, "This is SO GOOD. It's the kind of CD everyone ought to listen to because it's just that good. Do you think we ought to give away some downloads of it?"
(Disclaimer: I'm not sure that is a verbatim quote. But it's the gist.)
And I responded and said, "YES. THAT IS BRILLIANT. I WANT TO JUMP ON THAT BANDWAGON."
(There again, the gist.)
And that is how the whole thing came into being. I am not being paid or compensated or given free CDs or a pet monkey in return for this. This is just from my heart because I love y'all.
(I just wanted to clarify for any FCC or FBI or CIA types that might be reading.)
So, here's what you need to do for a chance to win:
1. Leave a comment on this post.
2. One comment per person please. Duplicate comments will be deleted.
3. This is for the download only. Not the actual physical CD because that gets into shipping and what not.
4. I will close comments Sunday evening and use Random.org to draw five winners.
5. Winners will be notified by email and I'll send you what you need.

Have a lovely day.
Edited to add: Here are the random numbers.
Here are your random numbers:
15 167 54 152 206
Timestamp: 2011-03-31 13:46:45 UTC