Mimi and Bops took Caroline to the Witte Museum yesterday to see the dinosaur exhibit. I decided it would be a perfect time to clean out the playroom because I could actually get rid of some things. The majority of the time she doesn't notice if things just disappear from the playroom, except for that one time when I gave away her shopping cart and she asked about it and I told her I'd sent it off to be repaired.
Which is kind of true except for the part about it being repaired.
I managed to clear out about two bags of stuff, including a Mr. Potato Head even though I felt a few moments of Toy Story guilt. However, it was quickly squashed by the joy I felt at the totally organized toy bins.
When Caroline came back home she didn't even notice anything was gone. In fact, she wanted to clean out more stuff so I recruited her to help me with the kitchen cabinets. I found a shocking amount of items that have long been expired and was also relieved to learn that I have eight half-full bottles of Karo Syrup on hand.
And then after the kitchen cabinets were in order, I played six rounds of Words With Friends, thought about how LeBron James sums up all the reasons I don't like professional sports, and then looked for cute stuff on the internet.
Here's what I found.
1. Hive and Honey Samara Wedge
These kind of appeal to me in a 70's kind of retro way. They look like they could be the cooler stepsister of the Yo-Yo.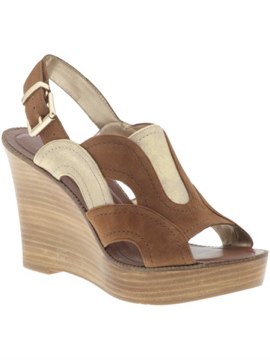 2. Trouve' Chambray Boyfriend Shirt
I don't know why I love denim like I do. It may be just a matter of time before I'm searching for some plaid walking shorts and a brown braided belt.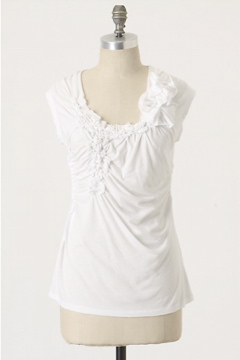 4. Nexus Top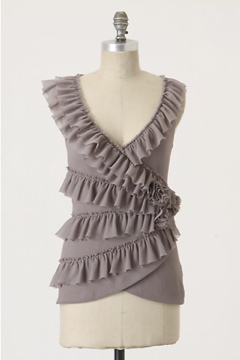 This is kind of like the dressier cousin of the previous top.
Apparently a lot of my selections today have relatives.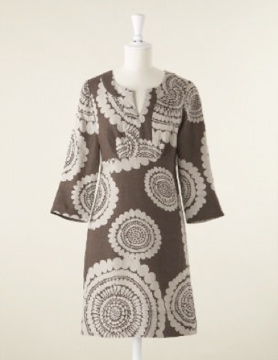 There is no way to decide between all the great stuff on sale at Boden right now. It's just too much.
But this tunic might be my frontrunner.
6. Uptown Coat
Seriously, you have got to go over and check out everything that's 50% off right now at Boden. This striped jacket makes me wish I lived somewhere cool enough to wear a jacket.
Unfortunately, by the time it cools off enough in San Antonio for me to wear this, it will be December and I'd look a little summery.
7. Fun Cotton Top
Did I mention that I cleaned out the playroom and my kitchen cabinets today? That's why I'm too tired to keep posting pictures of everything. Sorry.
On the upside, I can loan you eight bottles of Karo Syrup if you need it.
Oh, the jacket. They are my weakness.
I also learned a valuable piece of information about the jacket this week while playing Words With Friends with Sophie. "Jupe" is a word that refers to a short jacket. I learned this when she played the word "jupe" against me for 44 points and I looked it up because I yearn for knowledge.
Technically, this jacket is a jupe.
9. Time Keeps On Ticking Watch
This is the watch I've been looking for because it's white and it's only $18.00. Perfection.
I realize that 9 is a random number to end on, but I have some very important things to do that may or may not include watching Bethenny's Getting Married while playing Words With Friends and looking up recipes for things that involve Karo Syrup.
Y'all have a great Friday.