Caroline and I caught a 7:25 a.m. flight home from Birmingham yesterday. Which means that we had to be up at 6:00 a.m. and that's an hour that I consider to be obscene.
On the plus side, we were back home by 11:45 a.m.
On the negative side, Caroline decided she wanted to eat Chinese food in the Houston Hobby airport at 9:00 a.m. while we were waiting for our next flight.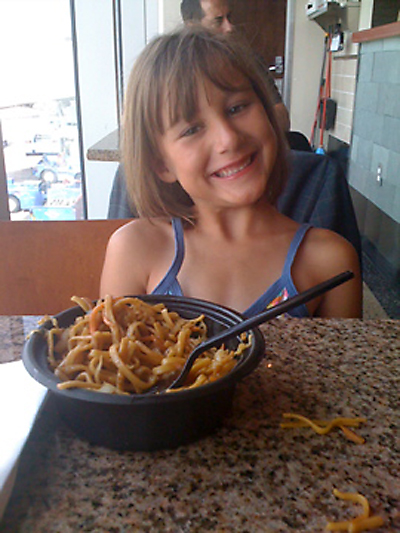 Listen, I love her but that is just sixteen kinds of wrong.
And then we spent the afternoon at the pool because apparently one of us still had energy to burn. I wasn't that person.
So now I am exhausted and plan to sleep for the next thirty-seven hours to recover from our relaxing vacation.
But I'll leave you with a few quick things.
1. I am absolutely obsessed with all the buzz about all the athletic conference shakeups and whether Texas A&M will end up in the Big 10 or the Pac 16 or (please, God) the SEC. I'm sure that Bill Byrne has been waiting for my opinion on the matter so I'm just going to go ahead and say I'm hoping for the SEC. The thought of all that good college football makes me ten shades of happy.
And I realize this means nothing to so, so many of you, but it's my way of saying that I am spending all my free time on ESPN.com and the Texas Aggie message boards.
2. Several of you asked about Caroline's polka dot swimsuit. It's from Target and I wish it came in my size.
3. There is a line in The Patriot where Mel Gibson's character, Benjamin Martin, says, "I have long feared that my sins would return to visit me, and the cost is more than I can bear."
That pretty much sums up how I feel about the amount of cream cheese I've eaten in the past week and resuming my Shred workouts with Jillian Michaels.
4. Here are a few more pictures from the beach.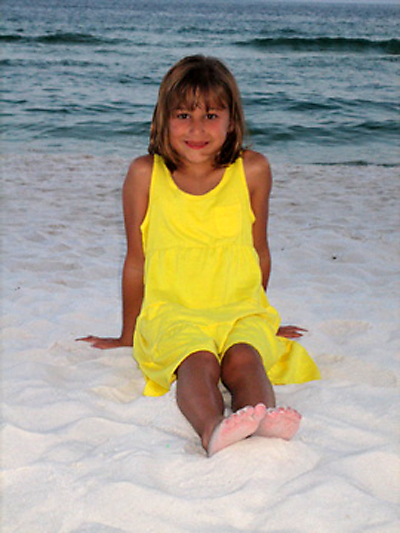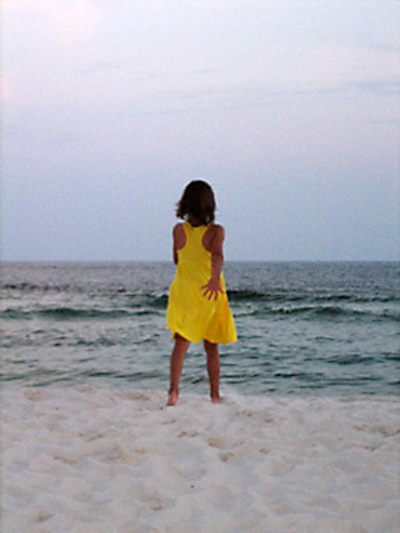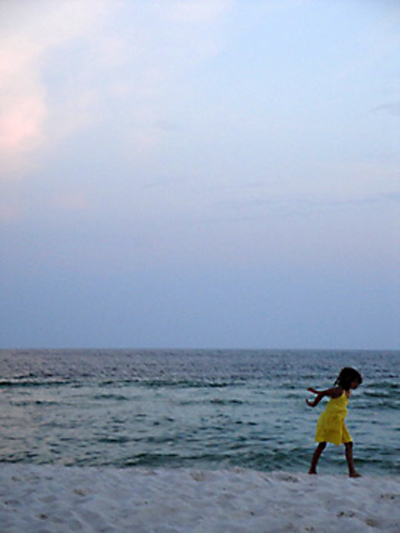 5. Y'all have a great Friday.