While we were in Bryan over the weekend we took the kids to Santa's Wonderland. It's become something of an annual tradition for us and I don't think the holidays would be the same without it. There's really nothing more than a hayride looking at lights and drinking hot chocolate in 78 degree weather that makes it feel like Christmas is right around the corner.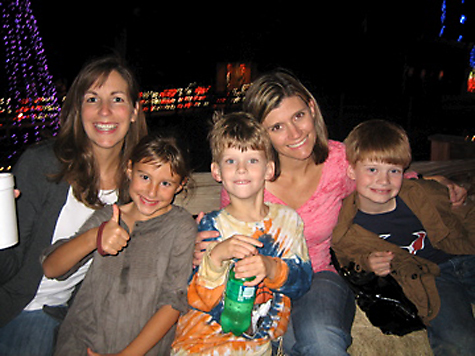 We had to see Santa to make sure he knows what everyone wants this year.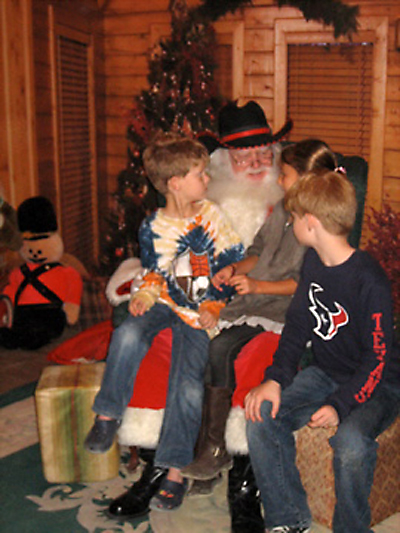 Will was very concerned that he might change his mind before Christmas but we assured him that he could write Santa a letter and let him know about any changes.
Caroline felt that her time at Santa's Wonderland wouldn't be complete without a trip through the petting zoo. And so I squashed all my feelings about farm animals and possible communicable diseases and let her go on in.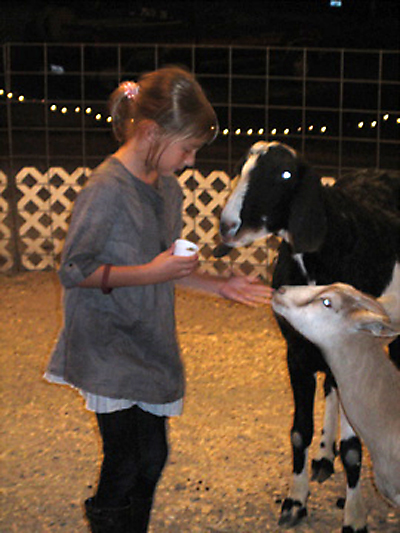 I think the goats got a little frustrated with her when they realized she was doling out her food one grain at a time. She was a little drunk with power. Until a sheep chased her down and she realized her strategy might not be in her best interest.
And I totally hate to get sappy on y'all, but I'm going to anyway because it's Thanksgiving week and I just have felt so overwhelmed with gratitude lately.
From the moment we walked into Santa's Wonderland, I felt myself get a little bit weepy and nostalgic. The kids were running around trying to catch faux snowflakes falling from the sky. (Not really. They were actually falling from the fake snow machine on the roof, but whatever.) They were laughing and spinning all around and it was just one of those times when I felt like I was witnessing a golden moment of childhood. Just pure delight. And I felt so unbelievably blessed to be a part of it all. To get to be part of these three little lives.
(It didn't help my emotions that some guy on stage was singing "What a Wonderful World" by Louis Armstrong at the time.)
Suddenly it dawned on me that the first time we ever took them to Santa's Wonderland, they looked like this.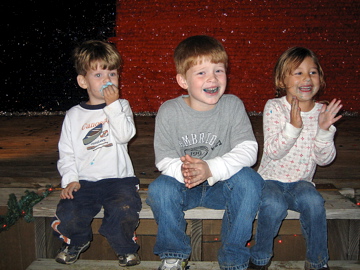 And now they look like this.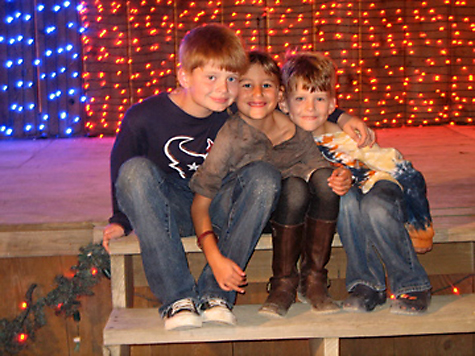 So for Christmas this year I'm going to have to tell Santa that I wish everyone would quit growing up so fast.
My heart can't take it.