I just finished watching the Aggies lose to Oklahoma State in the last two seconds of the game and I'm so worked up that I may never sleep again. And I don't really want to write about fashion so much as I want to write about excessive turnovers and how it's close to impossible to win football games when you continually give your opponents the ball. It's times like these that P likes to give me a lecture about the foolishness of placing my happiness in the hands of a bunch of nineteen year olds.
He makes an excellent point.
But my night was not a total loss because I found out a FASCINATING piece of news and now you're going to have to follow me on a rabbit trail as I tell you about it.
Back in March 2009, I received an email from a reader named Melissa who lived in Austin at the time. The email explained that she was single and had just reconnected with a guy she knew in high school on Facebook. She was planning a trip out to California to meet up with him for an official first date and she wanted to know what I thought she should wear.
So I posted her question and responded to it on this now VERY SPECIAL EDITION of Fashion Friday back in March 2009. And many people wanted to know how the date turned out. I'm not sure I ever actually posted about it, but she emailed me and said it went fine but wasn't sure if anything would become of the whole thing.
Fast forward to me watching the Aggie game on Thursday night. I was tweeting (twittering?) about the game to keep myself from throwing something across the room and Melissa responded to one of my tweets and said she wasn't sure if I remembered her but she just got engaged to the guy she reconnected with on Facebook almost two years ago.
I twittered (tweeted?) back, "NO YOU DID NOT!" She emailed me a link to their wedding planning website which includes a picture of them on their first date and she looked beautiful.
So, basically, I don't want to take ALL the credit because I'm sure her personality and what-have-you played a role in the whole engagement thing, but I'm pretty sure this happy ending is at least partly due to some stellar fashion advice.
Let me have my delusions, please. They are all that's keeping me going in light of the Aggies losing in the last two seconds. TWO SECONDS.
Congratulations, Melissa! I am so happy for you.
Okay, so on a fashion note. This week has been the scene of a fall purse crisis at my house. I have been in desperate need of a new handbag because the handle on the one I carried all last year is shot to pieces. And so I have scoured various websites and stores looking for the perfect bag.
Then late last week I discovered that ebags was offering 20% off all their Big Buddha bags. I agonized over which one I should order and ultimately decided on the Miranda bag in black. But by the time I made up my mind, it was completely sold out. So I ordered it in red instead.
But it was an impulse decision and I could hardly sleep that night for worrying about whether or not I really wanted a shiny, red purse. The next morning I tried to cancel my order, but it was too late. However, the 20% off sale ended that day and so I went ahead and ordered the gray Miranda bag as well. Ebags offers free returns and I figured I could look at them both in person and make my decision.
They both arrived on Tuesday. I opened up the boxes and thought they were both pretty, but was struck by the fact that the gray wasn't so much a gray as it was more of a brown color. And the red was very bright and made me feel a little bit like HERE I AM WITH MY ENORMOUS SHINY RED PURSE.
Naturally, Caroline thought the red was the clear winner. I held them both up and asked P which one he liked. He responded, "I didn't realize my Grandmother Tatum's purse was back in style".
Which wasn't really the look I was going for.
So I shipped them BOTH back. Not just because of P's comment but because I really wanted the gray purse to be gray as opposed to brown and the red was just too much.
And so I've spent the last few days looking at every handbag known to man. Or woman. I've debated the merits of black vs. green vs. brown vs. gray.
Then yesterday I walked into a local boutique and ended up with a shiny black patent bag with gold hardware. I'd show it to you but I can't find it on the internet and I'm too lazy to get up and take a picture. But here are several other great bags I've seen over the last few days.
(By the way, I'm not adding in any commentary because I believe I have written more than enough for one day.)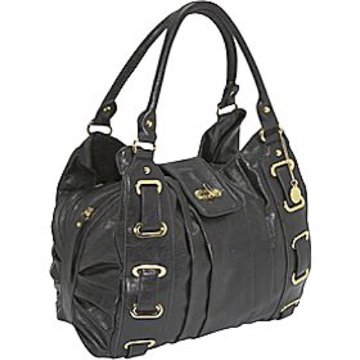 The Empire bag also comes in green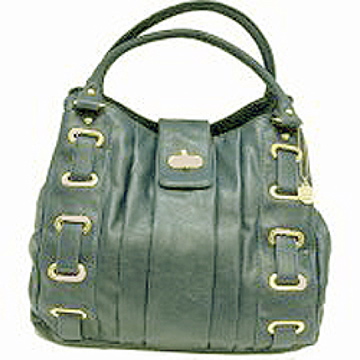 3. Fossil Vintage Reissue Satchel
4. Miley Hobo
5. Diviney Bag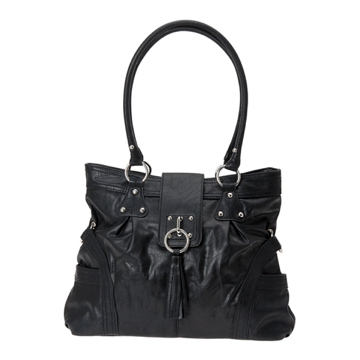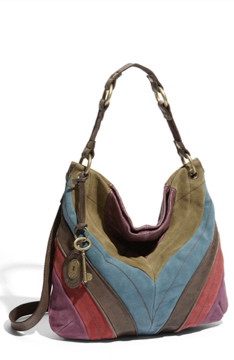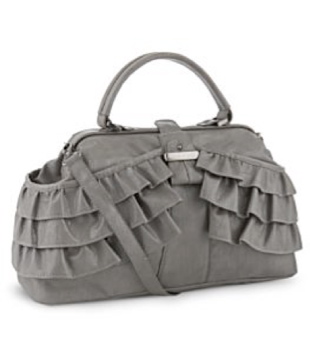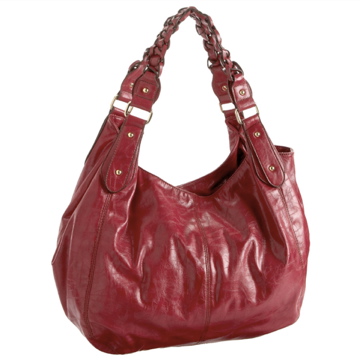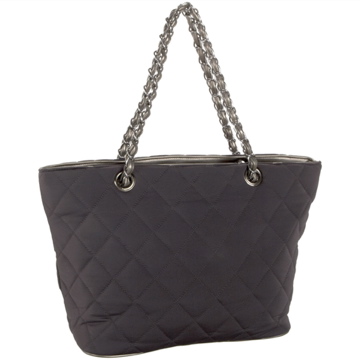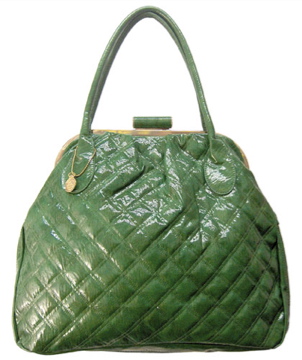 That's it for this week.
I hope none of your favorite teams lose their games in the last two seconds this weekend and feel free to let me know if you'd like to get married and need to know what to wear on a first date.
Y'all have a great Friday.