Oh have we had ourselves a weekend.
In fact, we are still in the midst of our weekend and that's why there will be no real post today.
But I'll tell you this, we have watched A LOT of baseball in 104 degree temps.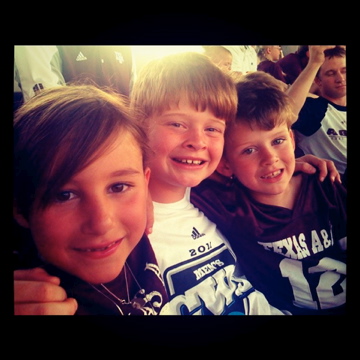 And since the Aggies lost last night, I think we have more baseball in our immediate future.
I'll be back tomorrow after I've recovered from a possible heat stroke.
Copyright secured by Digiprove © 2011