Well I think it's probably safe to say at this point that I didn't make the cut for the royal wedding. And, really, it's just as well because there's no way I ever would have been able to make a decision about what hat to wear. Especially since I don't own any hats unless you count a slightly mildewed sun hat leftover from last summer and a Texas A&M baseball cap that has seen better days.
So my DVR is set to start recording at 3:00 a.m. and there's a good possibility it may explode before the day is over. I've never asked it to work this tirelessly.
In other news, I attempted to make my grandmother's spaghetti recipe last night and it was possibly one of the worst meals I've cooked in a long time. I'm not sure where I went wrong, but I'm going to take it as a sign that I need to stick to what I know. And I know clothes. You don't have to worry about clothes not thickening while they simmer or being too sweet because you may have added too much sugar.
Also, there are no meatballs in clothes that fall apart too easily and become more of a meat sauce.
Here are a few things I've seen this week. Make sure you check out #10 because there's a giveaway coming your way.
1. hive and honey eyelet tunic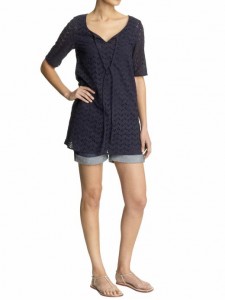 I love this in navy or white. You really can't go wrong.
Unless you don't like eyelet.
Old Navy has done some version of this top for the last few years and I adore them. They're lightweight and perfect to throw on with shorts or jeans.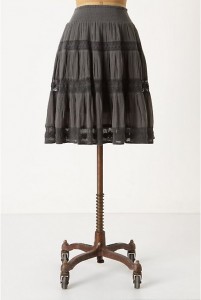 This picture doesn't really do the skirt justice. I saw it in the store the other day and fell in love with it. It's the perfect thing for summer.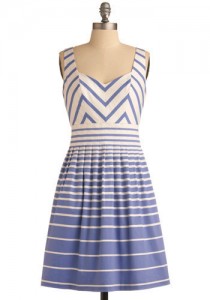 Have I featured this before? Or did I just think about it? I can't remember.
Either way, super cute.
These are the shorts I bought at Nordstrom Rack on Monday. I really, really like them, especially because they can be rolled up or down to be longer or shorter and they fit perfectly.
Best of all, they were only $30. While that is slightly more than $15, it's still a bargain for a good pair of shorts.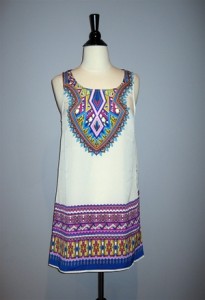 There's something about this that I really like. It kind of reminds me of something Cher might have worn on the Sonny and Cher Show. Not that I really remember that show, but I'm going with it.
I just think this is adorable. It reminds me of a roll of Lifesavers. Or like something Cher might have worn on the Sonny and Cher Show.
Did I already say that?
I saw this at Francesca's the other day and really liked it. It's much cuter in person and they had it paired with a top kind of like this something blue tank, except it was a cuter top with a ruffle across the top. Unfortunately I can't find it online.
Or you could go wild and mix patterns and wear it over something like this heart and soul top.
9. cricket top
I picked this cricket top because people in the UK play cricket. And today is the Royal Wedding.
That's not really true. I mean, yes, people play cricket. But I picked this top because it's cute and looks really comfortable.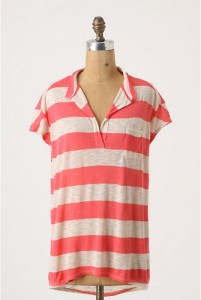 ALERT. ALERT. THIS IS THE GIVEAWAY ITEM.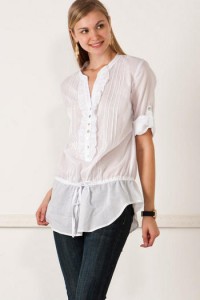 It comes in three beautiful colors and you will be able to pick the color you want if you win. To enter, you must click over to my giveaway page and leave a comment there.
That's it for today.
Cheerio.
(That's British for "Y'all have a good Friday.")
Copyright secured by Digiprove © 2011