I am so glad that y'all like the kitchen. I mean I wouldn't have changed it if you didn't, but I appreciate the validation. My kitchen felt like Sally Field at the Oscars all day yesterday. "You like me! You really like me!"
Honestly, I don't know how my kitchen felt. It may have been more along the lines of "Hey! Don't be afraid to push that self-clean button on the ovens" or "Any time you can sweep the floor in here wouldn't be a moment too soon."
Anyway, a couple of questions came up so I thought I would answer them in a handy numerical format. And I'll probably add a few other things for good measure.
1. Several of you asked about the picture hanging on the kitchen wall. It is with probably too much pride that I inform you that it's a magnetic chalkboard.
I had long dreamed of a magnetic chalkboard because we have a stainless refrigerator which doesn't take kindly to magnets and yet I needed somewhere to post all manner of homemade art and party invitations. But I never found anything that wasn't plain and boring and ugly.
Then, one day six years ago, I walked into a local store and saw this chalkboard hanging on a wall. And I fell in love. I told the salesgirl I had to have it and she took it off the wall as she said, "Did you know it's also magnetic?"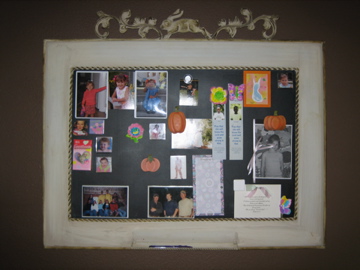 LORD, YOU ARE TOO GOOD TO ME.
2. Okay, here are the links to the fabrics I showed you yesterday.
Aviary (It also comes in a beautiful blue and a yellow)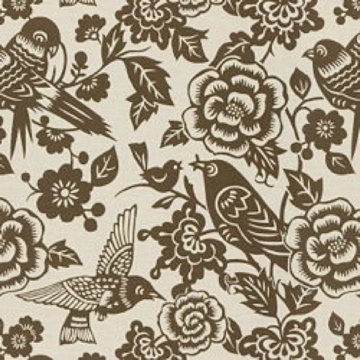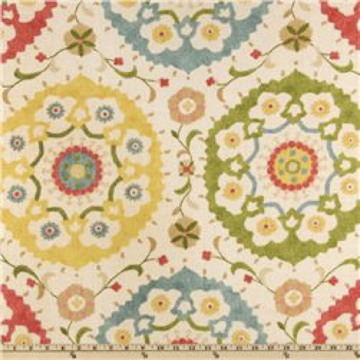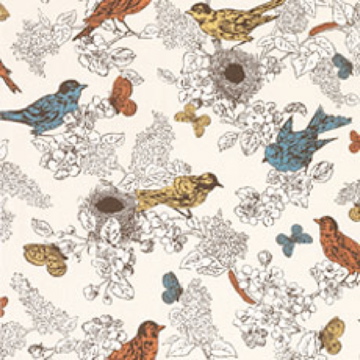 3. I kept my nephew yesterday while my sister ran a few errands.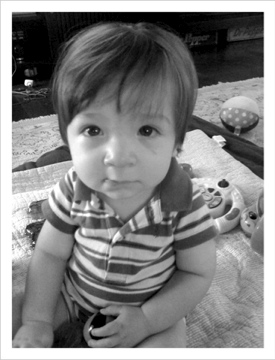 I tried not to gnaw on his cheeks, but it was very difficult because he's like a real live muppet.
4. After I left my sister's house I ran by Hobby Lobby to look for a couple of things, namely some fall decor and perhaps a faux pumpkin or gourd. But I left empty-handed because I get totally overwhelmed in Hobby Lobby and before I know what has happened I have a cart full of glittery pumpkins and a pewter ghost and I'm not even sure I like glittery pumpkins and pewter ghosts.
Not to mention that all the Christmas decorations totally threw me off.
In summary, I really have no business in any type of craft-oriented store.
5. Caroline has been obsessed with looking through catalogs looking for the right Halloween costume since my suggestion of a black cat with a tutu is TOTALLY LAME. The other day she excitedly pointed out a costume and said, "LOOK! I CAN GO AS SAINT LUKE!"
Speaking of lame.
But then she showed me the photo she was looking at in the Chasing Fireflies catalog.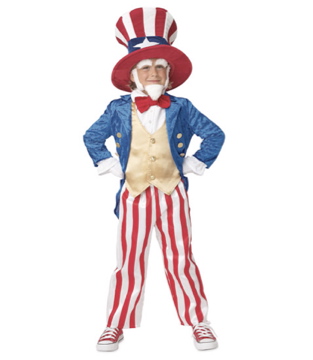 Ultimately I think she's decided to be a purple butterfly as opposed to a beloved symbol of America or the patron saint of physicians.
6. I need to go to bed because it's school picture day tomorrow which means we'll have more wardrobe changes before 7:30 a.m. than J. Lo will have in her entire first season as a new judge on American Idol.
7. There is a new Kellogg's post up on my giveaway page. Click on over for a chance to win $100 gift card.