Wow. How is it Friday already?
I guess that's one of the things about summer. All the days just blend together and there isn't much difference between a Tuesday and a Thursday. And then maybe you spend all day thinking Wednesday is Tuesday. And before you know it another week has gone by.
Or maybe it's just me.
Anyway, it works out that today is Friday because I spent all day yesterday by myself because Caroline went to the ranch with P and there is no way I can make my day of running errands sound interesting.
So, here are a few cute things I've seen this week.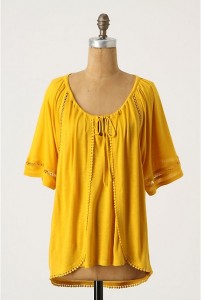 I saw this a few weeks ago at Anthropologie and thought it would look so great with white jeans. And now it's on sale. Which means it would look even better with white jeans.
2. mexican embroidered tunic/dress
Speaking of things that would look good with white jeans, I love any sort of Mexican embroidered top. Especially if it comes down a little long like a tunic.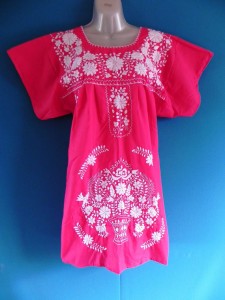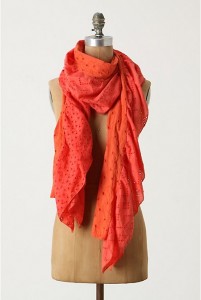 I know it's 152 degrees here right now, but sometimes an outfit still needs some accessorizing. This scarf is the perfect thing because it's lightweight and such a great color.
4. pink jersey ruffle bottom dress
I am such a fan of a dress in the summer because it eliminates all the issues I have with shorts. Plus, it's one step dressing. Like Garanimals for adults.
This is such a gorgeous color. I can just see it paired with some turquoise jewelry and worn to dinner during some fabulous vacation on an island somewhere.
If that is in your future, can I go with you?
Several of you have asked about a maxi dress that isn't quite so bare. I think this one is perfect. It's long and comfortable, but with a little more coverage.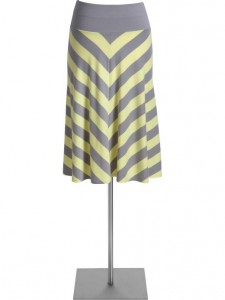 I saw this skirt in Old Navy yesterday except it was white and orange striped. I like it better in those colors, but they didn't show those colors online. So just picture it in your head. And maybe go see if they have it at your local store.
\
I realize all these stripes and navy and one-shouldered business might not be for everyone, but I saw this and just thought it was too cute not to feature. My deepest wish is that someone, somewhere, would be able to rock this dress. And then tell me how that feels.
9. bahia hobo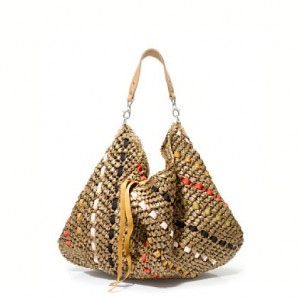 Cute, cute summer bag. And it's on sale.
10. diagonal stripe jersey tank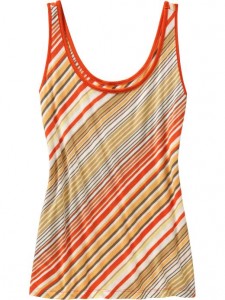 Old Navy also had these darling tanks with diagonal stripes in various colors. I thought they were darling.
And speaking of Old Navy tanks, this weekend (IN STORES ONLY) is the Old Navy tank top event. All tanks for only $2.00. TWO DOLLARS. You could buy them and use them as dust cloths.
Assuming you're not like me and actually dust from time to time.
Y'all have a great Friday.