Dear Caroline,
There are very few moments in life when you can recall exactly what you were doing on a specific date at a specific time, but I know that at 2:24 a.m. on August 3, 2003 you came into my world and changed it forever. Who knew a little person weighing in at five pounds and eight ounces could have such an impact? Daddy took one look at the scale and remarked that he'd caught fish bigger than you.
Specifically, he'd caught fish bigger than you two days earlier when he headed down to the National Seashore, out of cell phone range, to camp out on the beach. I kissed him goodbye and said, "Just remember, missing the birth of your first child falls in the category of things I'll never get over". But God always smiles on Daddy and he got back in town approximately twenty-four hours before you decided to show up two weeks early.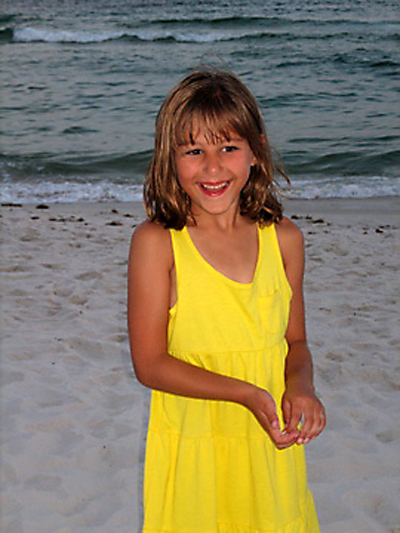 As soon as you were born, the nurses whisked you off to make sure you were okay because you were so much smaller than they expected. In fact, they did an ultrasound while I was experiencing excruciating labor pains and assured me you would weigh in around seven and a half pounds. I guess you showed them.
A few minutes later they placed you in my arms. I took one look at you and said, "You're a peanut". Because you were. The most beautiful little peanut I'd ever seen. With wide eyes and no eyelashes to speak of. I'll be honest, you looked a little like a frog. But you were my frog and I was head over heels in love.
Seven years later, I love you even more. You are the light of my life.
And the feeling is mutual.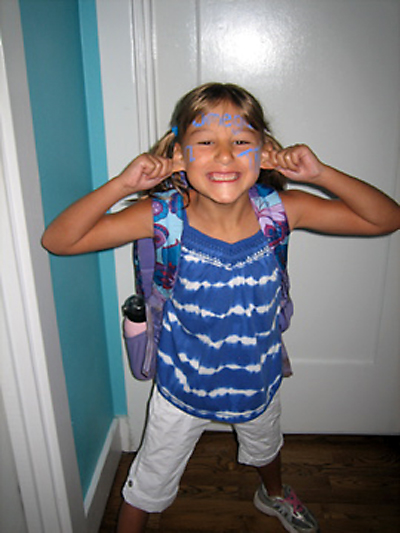 Maybe it's because your first grade year kept us so busy with all the soccer and the homework and the drama over picking out clothes, but this has been our summer of being in love. You can't get enough of me. It's like I've grown an appendage that weighs forty-seven pounds and likes to kick me in my sleep and occasionally wake me up with the command to "cuddle".
The other day we were driving down the road and you said, "Mama?"
"What, baby?"
"I have seen a lot of mamas in my life, but you are my favorite."
Melt my heart. Seriously, what do you want? Just name it.
"Well, I've seen a lot of kids in my life and you're my favorite."
With that you smiled a contented smile. And then ten seconds later treated me to a joke containing your favorite brand of potty humor.
If only I could capture these moments on video to pull out when you're thirteen and furious that I won't let you out of the house wearing all that blue eyeliner. I'll tell you now that I'm doing you a favor.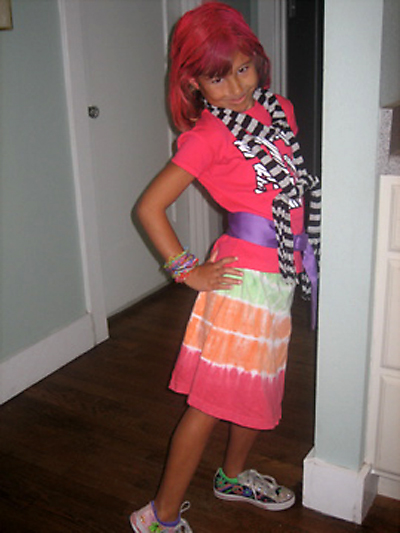 This year has brought its share of challenges. You've had your feelings hurt, felt misunderstood and had to learn what it means to stand up for yourself. At times it's been hard for me to watch, but I've seen your character grow and develop as you've learned what it means to be a good friend and the importance of treating others with kindness.
A few days ago, you spent the night with Mimi and Bops. And when they brought you home, you went into full-on drama queen mode. I told you to go to your room until you could settle down. A few minutes later you walked back into the living room, hugged me tight and told me you were worried that you weren't unique. I have to believe that only someone is truly unique would actually verbalize being worried about it. I can assure you with full confidence that you can cross that off your list of concerns. You are one of a kind.
Last Friday night, we had an impromptu family movie night. I'd recorded A Little Princess and we all crawled in bed to watch it together. This has been the year that I've officially realized, barring some huge life-altering decision, that it's most likely going to be the three of us. And it's caused me to hold every moment a little bit tighter trying to fully soak in the sweetness. As we all snuggled in together, I loved listening to you and Daddy laugh out loud and I don't know that I've ever had more love and appreciation for our little band of three.
You are the dream I couldn't have imagined. And Daddy and I love you more than you'll ever know.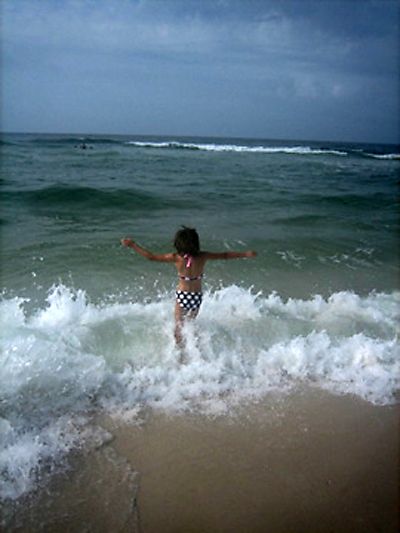 Happy Birthday, my sweet girl. You are going to be great at being seven.
Love,
Mama