P texted me this picture of Caroline driving his truck at the ranch on Saturday.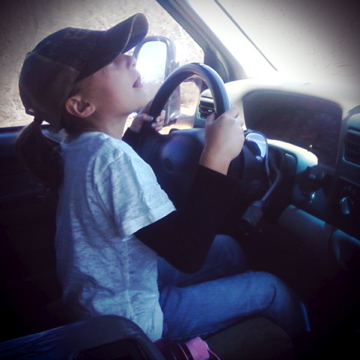 I immediately texted him back with "It's our very own Toonces" because I knew he would get the reference. That's part of the reason I married him.
But for those of you who aren't familiar, I present you with the greatness that is Toonces the Driving Cat.
We have a very sophisticated sense of humor around here.
Copyright secured by Digiprove © 2011