This is where I usually like to tell some fashion-related story or just a regular story or basically any kind of little anecdote to lead into Fashion Friday. But I've spent most of the last week in some version of my pajamas and/or yoga pants and don't really have much fashion-related insight to offer to anyone right now.
Except for this. If you spend a good amount of time in some version of your pajamas and/or yoga pants and your husband's old Abercrombie shirts, it will significantly cut down on your dry-cleaning bill/laundry time. Of course you'll look like you've given up on life, but that's just an unfortunate side effect.
But I knew I had officially re-entered the land of the living when Caroline and I walked in Target yesterday afternoon to shop for assorted creepy decorations for our front yard and the first thing that caught my eye was a darling striped cardigan sweater. I made Caroline walk over with me so I could get a closer look at the quality workmanship and the price and, most importantly, if they still had my size and she said, "THIS DOESN'T LOOK LIKE A ZOMBIE. WHERE ARE THE ZOMBIES?"
And that was the end of my clothes' shopping for the day.
Also, we didn't find any zombies. I can't say I'm too torn up about it.
(I originally uploaded more pictures, but my computer ate them and I have no idea where my computer's digestive tract is located. So I give up.)
1. Mossimo Waterfall cardigan sweater
This is the sweater I saw at Target and I think it's adorable. And I certainly need one more loose, flowy sweater to add to my collection.
It comes in oatmeal and cream or black and gray. I'd be happy with either.
2. Funky tunic
Oh my. I adore this. Just adore it.
The end.
3. Cable knit tunic
This is one of those looks that I think looks great in theory but can be hard to pull it off. But if you can pull it off, then I implore you to wear it. WEAR IT LIKE THE WIND.
I love it.
4. Autumn's in the air dolman top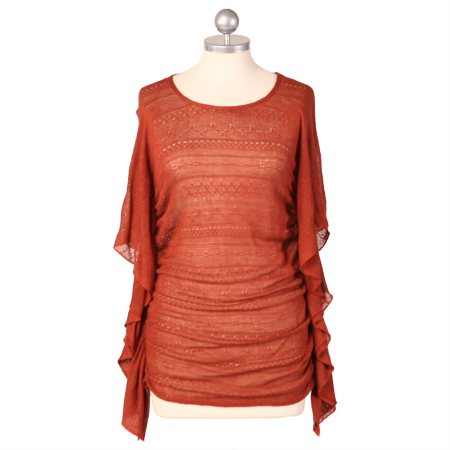 5. Nick and Mo Molly French jacket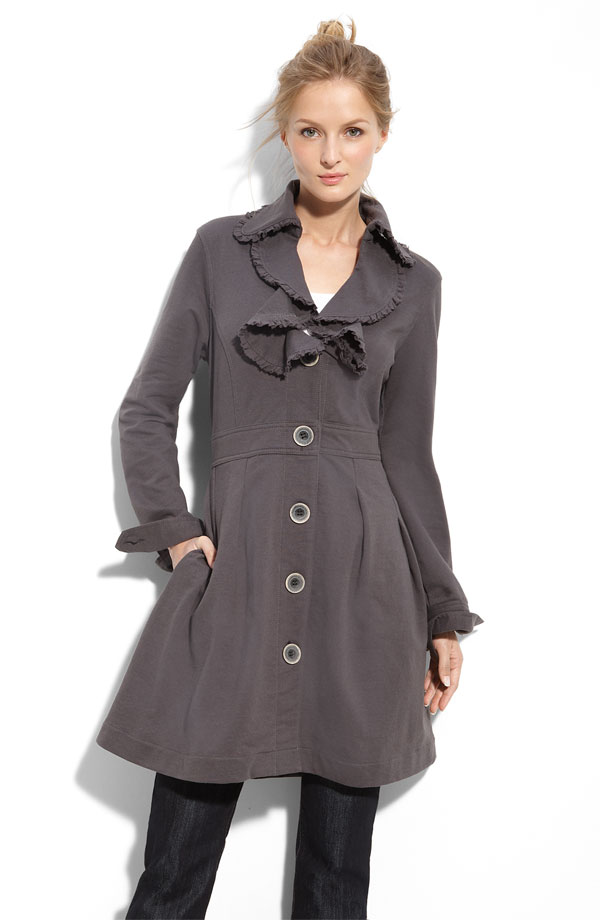 I didn't see these at Target, but I wish I had.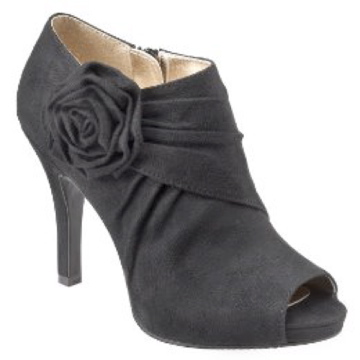 I do not even want to get into the discussion over the appropriateness of velour pants. No one says you have to wear the full velour suit. No one says you even have to wear them out of the house. But if you can make it through the entire winter without putting on some velour, then you're a better person than me.
You're also a less comfortable person than me.
How cute is this?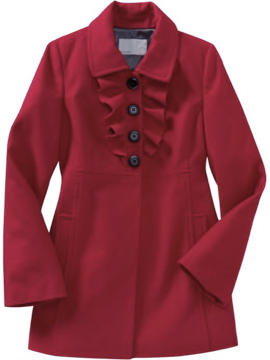 9. Asymmetrical pocket burnout top
This top looks so cute paired with a slim-fitting long sleeve tee under it. Paired with jeans, it's the perfect casual fall/winter outfit. It's the layering that makes it work.
And the softness.
And the cuteness.
I saw this and thought it was great because it's so versatile. I like all the different ways it can be worn and I've always been a fan of keeping your neck warm.
That's it for today.
Y'all have a great Friday.