I'm in the midst of a bang crisis.
Those of you who've read this blog for any length of time will not find this to be unusual in any way, shape or form. And it's not. I live my life on the very edge of a bang crisis at all times.
To have bangs? To not have bangs? That is the real question, Hamlet.
Way back in late November I got my hair cut. I told my sweet hairdresser that I wanted her to cut my bangs just the way she did at my previous haircut, but to leave them just a little bit longer than usual because I had somewhere to go the following weekend and I wanted to be at my best bangs self.
For those of you with bangs, you know what I'm talking about. They're always at their best about two weeks after the initial haircut. Or maybe that's just when I finally figure out what to do with them.
So she cut them beautifully and they were immediately the perfect length. But then Christmas came and I noticed they were getting a little too long and then January happened and I've spent most of this month with them pulled back with a bobby pin.
Yesterday I realized I have inadvertently almost grown out my bangs. They are officially too long to rest on my forehead and hide my wrinkles. I called to make a hair appointment and found out my hairdresser is going out of town and I can't get my hair cut until February 8th.
Which means I will be led into the valley of the shadow of temptation to pull out my kitchen scissors and trim them myself. And, OH BRITNEY, that would not end well.
Maybe I should invest in a hat. And more bobby pins. And maybe a headband.
Or maybe I could just curl them under, tease them and hairspray them like I did from 1984-1990.
Anyway, enough about my bangs that are no longer really bangs but rather awkward hair that falls in my face. Here are a few cute things I've seen this week:
I believe I've mentioned that I've been on the lookout for some booties. Not to be confused with being on the lookout for some booty because this isn't that kind of blog.
I think these are really cute and they're on sale.
2. engla trench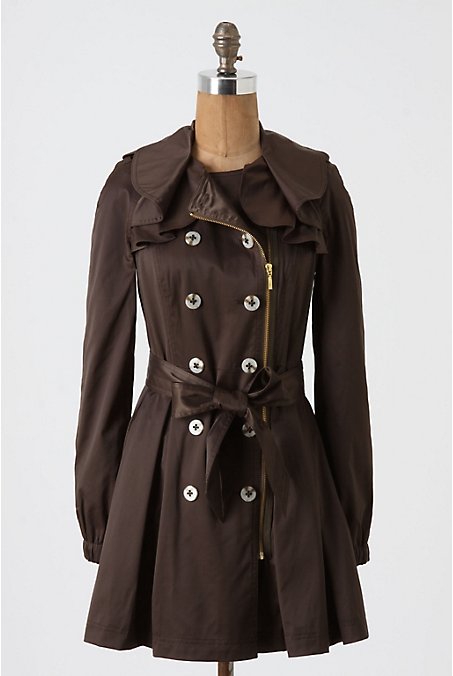 Like Anthropologie can ever do any wrong.
I love this trench. And it's on sale.
I realize this is a totally random thing to feature in the middle of January when several of you are digging out from the snow in your driveway. But it's on sale and I think it would be such a great thing to have this summer to wear over your bathing suit or to dinner when you're on some great vacation to the beach.
Snow in the winter? Beach in the summer? Why do I envision that you all have much more fascinating and diverse lives than me?
Sophie told me about this dress yesterday. I wanted to rush up to Old Navy but then a cold front blew in and I got buried under a fleece blanket on my couch.
She said it looks great with leggings and is so comfortable. And I believe her because why would she lie about that?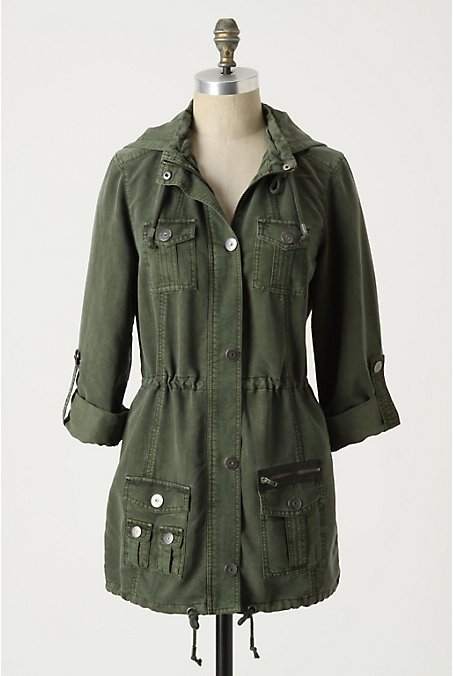 I've had a hankering for an anorak for some time now.
Although I'm sidetracked by my decision to use the term "hankering".
Perfect to throw on with a pair of jeans.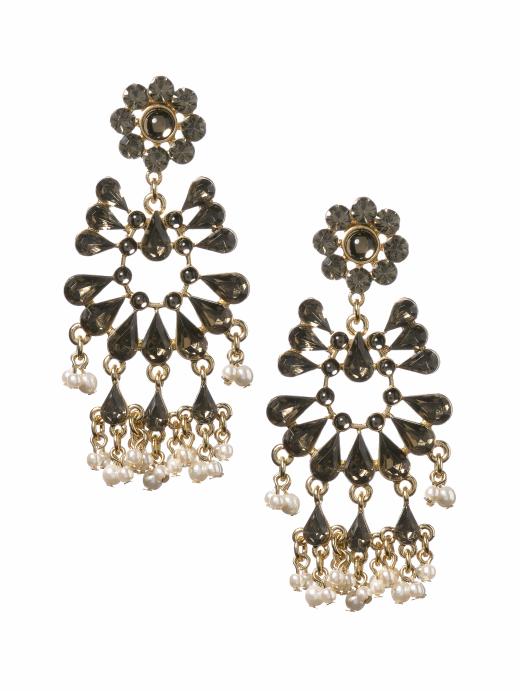 I saw these at Banana Republic and fell in love. Just gorgeous.
8. shirt dress
My friend Julie had on a dress very similar to this the other day with leggings and tall boots and I thought it looked so cute. Plus it's a great transition piece once warmer weather decides to show up. Which could be tomorrow since we live in Texas.
9. daisy ring
This ring feels like spring to me.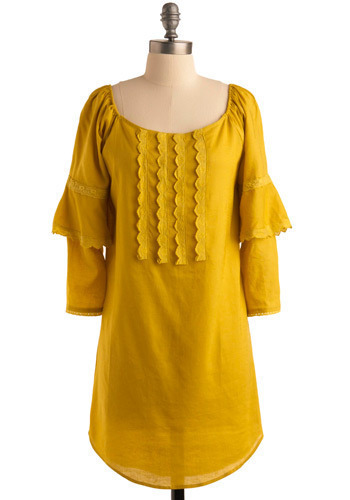 Okay. In theory I like this. But it would all depend on how it looks in person and how it hangs and all those other components that make it hard for me to commit to something I haven't actually seen in real life.
I also realize chartreuse can be a tricky color. Still, though, it has some definite appeal.
11. lace print boho blouse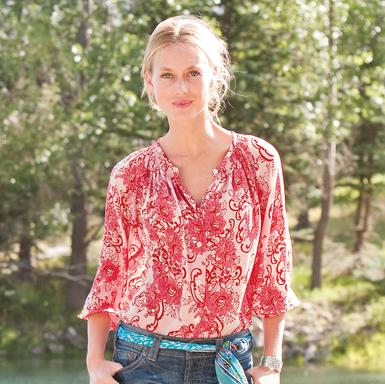 Eleven? So random to have a list of eleven things.
But I got my Sundance catalog in the mail yesterday and this blouse was on the cover and I just saw it sitting on my coffee table and remembered how much I liked it.
So there you have it.
Eleven things.
Oh, on a totally different note, I'll email the winner of the Red Letter Words giveaway by 6:00 p.m. this evening, but there is still time to enter until then. And even if you don't win, they have generously offered any of my readers a 10% discount off any order (custom prints not included) placed this Saturday, January 22 or Sunday, January 23. Just use the code BIGMAMA10 when at checkout.
Y'all have a great Friday.