We are having a great time and I would really like to write about it using a lot of words, but it's midnight and Gulley and I have been talking non-stop for the last two hours with no signs of stopping. And I need to get to bed at some point because Caroline and I are leaving for Houston later today for the next stop of Spring Break Road Trip 2010.
So I promise I will be back tomorrow with a long, LONG post about all the fun we've had in Bryan/College Station because OH THE STORIES, but for right now I just have a few quick thoughts about some things.
1. American Idol is officially on my nerves. I can't put my finger on the exact problem, but it has something to do with Randy giving everyone the exact same feedback last night. And Lily getting voted off last week. I think I may be done with Idol forever.
Or just until next week.
2. Gulley's mama made a pan of delicious homemade brownies for us last night. During a commercial break I went into the kitchen to get a brownie for everyone. A few minutes later, Gulley went to get another brownie for Will and walked into the living room holding the pan of brownies and wondering aloud if I was trying to cut the brownies in some sort of creative stairstep design.
Doesn't everyone cut brownies that way? Am I the only person who believes that the edges are the best part?
Honey just said she was glad I was comfortable enough to cut brownies that way when I'm not even in my own home.
3. We went to visit Nena yesterday at her new retirement community. Caroline and I had to make a stop in the public restroom where I saw this sign hanging on the bathroom wall.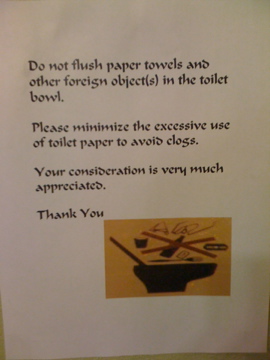 Is that a fork in the picture? Because, if so, I think that might be the oddest assortment of non-flushable items I've ever seen depicted.
4. Just in case you haven't been to Target, I feel that I need to let you know that they have a new collection of all kinds of cuteness by Liberty of London.
Like this floral halter dress.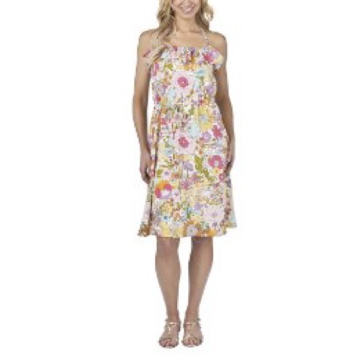 Or this trench coat.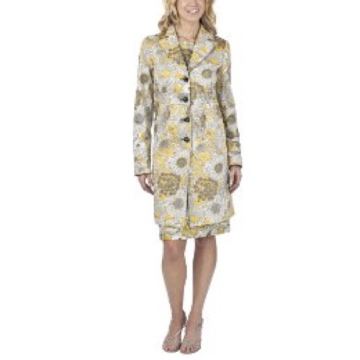 Or, be still my heart, this cutey cute tote bag.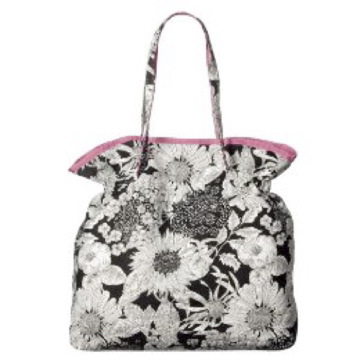 Y'all have a great day.