The fact that it rained here yesterday has absolutely nothing to do with today's Fashion Friday, but it was the first time we've had more than a half inch of rain since last September and so it seems noteworthy. It would have been a perfect time for me to wear my rain boots except that it wasn't raining when I left the house yesterday morning and the rain has had a tendency to fall apart before it actually makes it here and I was paranoid about looking foolish in my rain gear. Not to mention, rubber boots are a bit warm in May if the sun ends up shining.
But, lo and behold, it did rain. And it was a deluge. I missed almost the whole thing because I was in the school auditorium helping with the dress rehearsal for Caroline's second grade musical, but I did see that the sky was black as night and P called to tell me he could either pick me up right then or I'd probably have to wait for an hour until he could leave the house.
You may be wondering why P would have to pick me up in the first place. Where was my car you may be asking to yourself. Well, I'll tell you.
P checked out the radar and it was all a mess of purple and red and florescent pink storms headed our way. And rumors of HAIL. OF HAIL. And so he put the stay wag in the garage and told me it needed to stay there. Away from the hail.
In the end, it didn't even hail.
But it could have and that's what matters.
And now I've talked about the weather for so long you probably feel like you're reading your grandma's blog. Sorry.
Here are some cute fashion items. There is nary a SAS shoe in the bunch and there totally would be if this was your grandma's blog.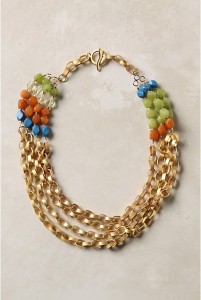 I was in Anthropologie this week and saw this necklace in person and fell in love with it. Love the gold with the color accents that are perfect for summer.
I realize a white top is a SHOCKING thing for me to feature, but I really love this one because it's pretty yet it looks comfortable. And it doesn't look like it needs to be ironed which is always a bonus.
I'm also laughing at my ALL CAPS "SHOCKING" because Gulley has told me all week that I've been unusually dramatic when I say certain things. And by "unusually dramatic" I'm pretty sure she means COMPLETELY OVER THE TOP.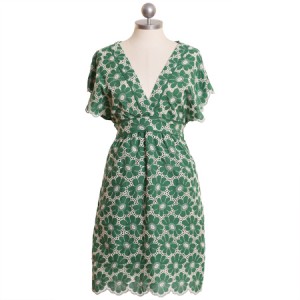 So, so cute.
I couldn't get the picture of this one to work, but trust me when I tell you to check it out. It's the perfect color for summer.
5. long and lean jeans (white wash)
Many people are afraid of the white jean. In fact, I myself spent a few years fearing the white jean. But then I found a pair that I love and can't wait to wear.
These aren't them, but I tried these on the other day and they are just as good. Such a flattering cut and fit. And great to have some jeans that aren't cut quite as low, but still look modern.
6. chroma reflections maxi dress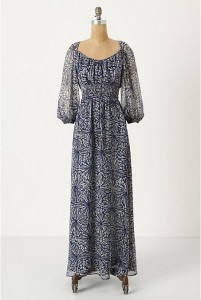 This dress is actually the reason I went in Anthropologie the other day because I'd seen it in person before and loved it but it wasn't on sale. Then I saw it was on sale and so I ran out there to try it on and YOU KNOW WHAT? SOLD OUT.
And it's almost gone online too. It's so much prettier in person than it appears in this picture and I'm sad I never even tried it on.
Granted, I have no idea where I thought I was going to wear it but I thought this might be the summer I'd receive a plethora of invitations for glamorous summer evening cocktail parties. Even though I think we all know my summer evenings will basically be spent at the pool eating a hot dog.
7. priya platform wedge sandals
Great wedge sandals. And they're from Target.
I realize there's a lot of Anthropologie this week, but that's because I LOVE IT and I was actually in the store this week and saw some of this stuff in person. I really, REALLY, liked this shirt but I didn't get it and now I can't remember why.
In fact, I feel sad about it. Why didn't I get this shirt? It would look so cute with the aforementioned white jeans.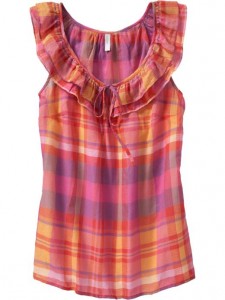 I did make it into Old Navy this week and saw these tops in person. They are the perfect lightweight top for summer and would look great with a pair of jeans or shorts.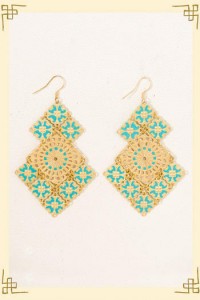 These are gorgeous. Love them.
11. embroidered flora pullover
I know. Eleven things? Eleven?
I wasn't going to list eleven things but then I saw this pullover from Free People and fell, as Journey would sing, STONE IN LOVE.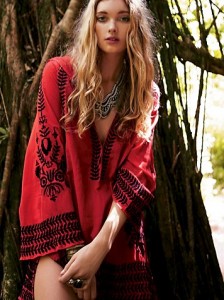 This is about forty-eight kinds of my love language.
That's all I have for today.
Y'all have a great Friday.
Copyright secured by Digiprove © 2011