You have no idea how much I am struggling with what to write about since there is no way I can make a weekend spent cleaning my house, sorting my laundry and reading a book sound interesting. I'm not a word Jedi.
I don't even know what I mean by word Jedi. I just know we've watched A LOT of Star Wars here over the last four days. In fact, you could say we're in full-blown obsession mode.
On Friday morning, we watched Star Wars. Again. Actually Caroline watched it while I laid in bed next to her and slept a little bit longer. Which is why the end of Spring Break is going to kill us all. Eventually we got up and tried to figure out what to do with our day. Sadly, all of her friends ended up leaving town at the end of Spring Break instead of while we were gone. This caused much sorrowing and pain and complete amnesia about all the fun we'd had at the beginning of the week.
Ultimately we ended up going to see Mars Needs Moms. The popcorn was delicious and the movie was okay. I thought it had potential to be better and I was a little creeped out by the thought of Martians abducting mothers in their sleep, especially since I am a mother. However, I don't believe in Martians so I guess it'll be okay. It was also one of those movies where the animation is so realistic that you forget you're watching fake people and then you occasionally remember and it freaks you out that you totally forgot they were computerized and you wonder if it's all part of some vast government conspiracy to replace humans.
Or maybe that's just me.
Saturday morning Caroline hopped out of bed and announced she wanted to go fishing at the ranch. So I did the only thing to be done in that situation and said, "Go tell your Daddy". About thirty minutes later the truck was loaded with fishing poles, assorted snack foods, the dogs and my peeps as they headed south with hopes of catching some big catfish.
I also threw the camera in the backpack so they could take a few pictures. When I went to upload the pics last night, here is a sampling of what I found.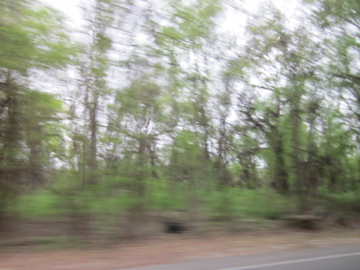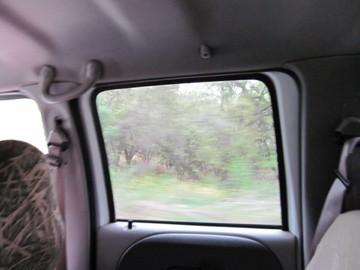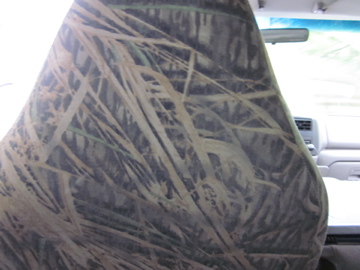 I immediately suspected that Toonces had gotten ahold of the camera. And my suspicions were confirmed when I saw that she'd taken the liberty of recording some video of herself. When I asked her about it, she said, "I thought it would be nice for the people on the blog".
The Ranch Trip Project from Big Mama on Vimeo.
Well sure.
(I'd like to add that it makes me so happy that she pronounces "shrimp" like "strimpt" just like my great-aunt Fina)
Thankfully, P was able to get the camera while Toonces was catching fish and was able to document the catch of the day.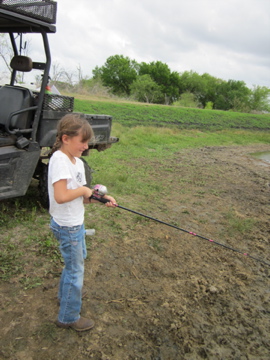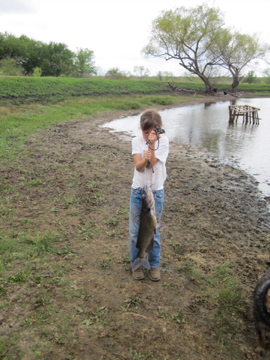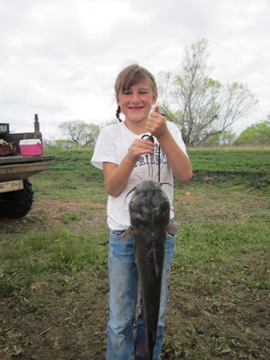 I feel that those pictures illustrate why I prefer to believe that catfish magically appear on a plate with a side of hushpuppies.
Because, yuck.
But that smile on her face? That's a keeper.
Copyright secured by Digiprove © 2011