Wow. It has been a whirlwind of activity here since Thursday afternoon.
And now I'm sitting here wondering what Anne Hathaway's blue dress is made out of and if she is actually able to breathe in it or if she has to go backstage, unzip it, inhale a few quick breaths, and head back out.
I also have questions about Natalie Portman's earrings.
Most of all, I'm questioning why I feel compelled to keep watching when I am this bored.
And with that, I'm going to bed.
I'll be back tomorrow with a full recap of the weekend and who knows what else, but in the meantime I'll leave you with this picture of Caroline I took last week.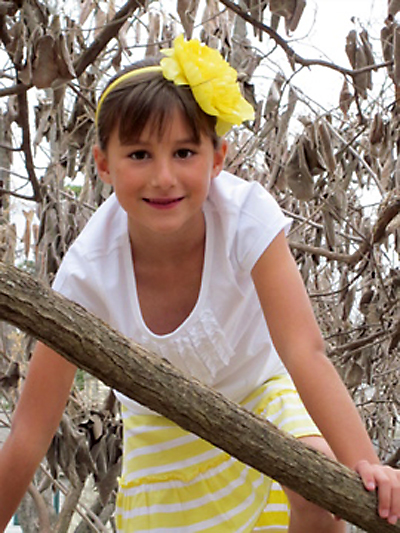 I realize she's my daughter and I'm a little partial, but how cute is she in that flower headband?
Also, do you think the leaves on that tree will ever be green again?
See y'all tomorrow.