Well, technically I can wait one more day to start packing. But my suitcase is just sitting there, taunting me every time I walk by it. And I'm fairly certain part of that taunt includes something along the lines of YOU'RE NEVER GOING TO FIT EVERYTHING IN HERE THAT YOU WANT TO TAKE WITH YOU.
Because it's not just clothes. And the sweet camo hunting boots I'm bringing to wear in the Amazon. I also want to pack some stickers and bubbles and things like that for the kids in Ecuador.
As a matter of fact, I went to Walmart yesterday to get a few supplies and other things. I even bought some kind of traveler probiotic that's supposed to protect my intestines in case I eat a bad guinea pig.
There's a sentence I never thought I'd type.
I'm not normally a Walmart shopper. They just always seem so crowded and it seems easier to go to Target. But yesterday I went to Walmart because Target didn't have much to offer in the way of small toys. And this is my question, why do so many people who shop at Walmart drive those electric carts? It's an epidemic.
None of that has anything to do with fashion. But here are a few things I've found this week.
I like this coat. It's a little unexpected twist with the corduroy.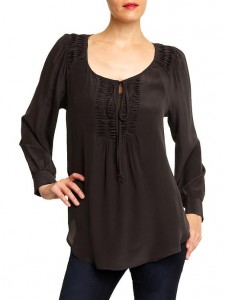 This is simple but would be a great addition to a closet.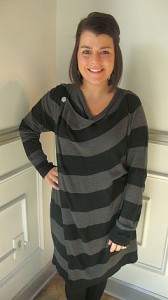 Now this? I love. Love the stripes. Love the black and gray. Love the whole thing. It just works.
4. harvest season ruffle scarf
Love a scarf in this mustard color.
This is really pretty. And I like that it's a lightweight layer because I often need something lighter even though I do love a sweater.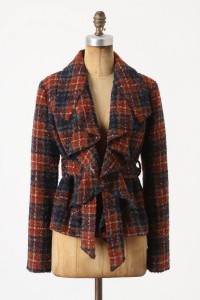 Man, I really like this. But you know what I don't need? Another blazer-type thing. I always think I'm going to wear them more than I really do and then they just sit in my closet and get lonely and sad.
Still, maybe this time would be different.
This is a great dress. And could be worn by itself or with a great long-sleeve shirt under it. Maybe with tights and boots.
I was dropping Caroline off at school yesterday. It was one of our rare chilly mornings and I saw a mom dressed in all black with a camel-colored poncho thrown over the whole ensemble and I thought it just looked great.
Yes. Leggings. Boring. Except I felt like you should know I believe Gap has the best leggings. And that's being said after extensive leggings research.
10. orange and gray jersey knit infinity scarf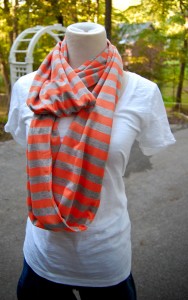 This is really cute. And it looks like it comes in some other colors.
That's it for today.
Y'all have a great Friday.
__________________________________________
Don't forget that there's a chance to win some great new Bare Minerals eyeshadow from Bare Escentuals on my giveaway page. Just click here to leave a comment and enter.