Somehow Thursdays have ended up being a marathon day for us. Between homework, after school activities and basketball practice I usually end up wanting to cry by 8:00 p.m.
But I will not let my crazy Thursday stand in the way of Fashion Friday. It must go on. And I even tried to incorporate a new feature where I show y'all a few things and then show some Pinterest links to give you an idea of how to put those things together. It's not an exact science, but I think it kind of worked.
So here's what I found this week.
1. Old Navy colored rock star jeggings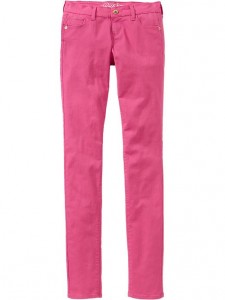 Colored jeans are all the rage. ALL THE RAGE. And I think they look really cute. I'm just not sure I can go back there. I even found a pair of red skinny jeans on sale for $11.99 at Old Navy and couldn't pull the trigger.
Mainly because the last time I wore red jeans they were from Express and it was 1991. I also had a perm in my hair. It was a dark time.
2. rugby stripe clean-stitch tee
I tried on these shirts at Gap the other day and really like them. They're thin but not see-through and are a great length for layering. Plus they're super soft.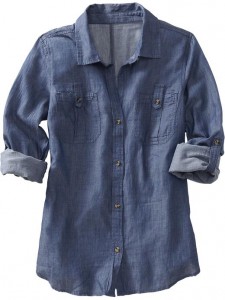 See? 1991. Chambray shirt. I wore one with my red jeans. And a brown Brighton belt with a big silver clasp. And my perm.
But this is 2012. So I think this would look cute with the pink skinny jeans featured above. Maybe add some turquoise jewelry or a cute scarf or a jacket. Or wear it open with a tank underneath. And no one will think you're just holding out for 1991.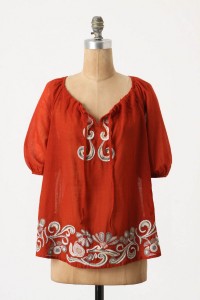 I think this is cute. Great top for spring. And it's on sale.
5. charleston era ruffled coat
I adore this coat. It is just perfect with its ruffles.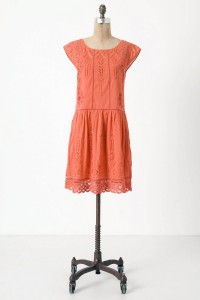 This is the orange dress featured in one of the Pinterest links below. It's pricey right now, but I bet you can find a cheaper version at TJ Maxx or Francescas or somewhere like that.
I love a good trench coat. And check out how cute the trench coats are in the Pinterest links below. I adore that little girls cuffed jeans, flats and trench. I guess she doesn't just want to wear running shorts to school every day.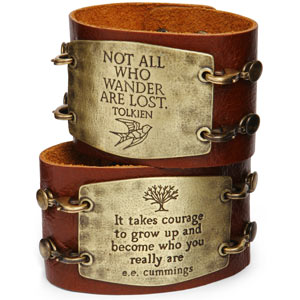 I think I first saw these on my friend Paige's blog. Of course I've never met Paige in real life but I still call her my friend because I believe we will meet someday in person because I kind of love her.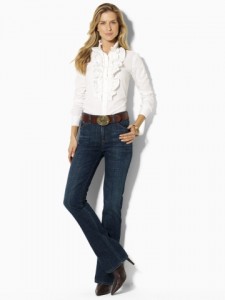 Yes, it's a white shirt. Yes, I have a problem. Yes, I believe white shirts are perfection. But look how cute it looks in the Pinterest link with that blazer.
10. denim blazer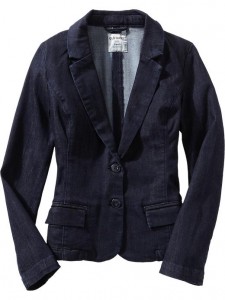 And speaking of blazers, I love this denim one. Sure, black is probably my favorite but I like the denim. Especially with a cute skirt for spring. It's a little dressier than just a normal jean jacket.
Okay.
See how cute the trench is? LOVE.
And look at this with the striped shirt and rainboots. So cute.
I love the coral with denim and turquoise. This would be cute with cowboy boots too.
This is a great look, too. Apparently I'm all about the coral color right now.
Here are the red skinny jeans. It kind of makes me wish I'd forked over the $11.99 for that pair at Old Navy. But then what if I put them on and channel 1991 and the next thing you know I'm standing on a table in a public place singing "Groove is in the Heart" by Dee-Lite?
Not that I ever did that kind of thing.
I'll just say that a few bottles of Zima  can cause a person to lose some inhibitions.
The only thing that rivals coral for me at this point is a great yellow. I love the yellow skirt with the brown accessories and denim jacket. You could put the denim blazer with it for a look that's a little more tailored if that's your thing.
See how great the ruffled shirt looks with the blazer? Such a great look.
And that's it for today.
Y'all have a great Friday.