I almost hate to mention this for fear of jinxing it, but then I remembered I don't believe in jinxes so I'm hoping it's okay.
We have had no wardrobe drama this school year.
Granted, we're only five days in.
But we majorly cleaned out Caroline's closet the week before school began. It was fairly easy since she had basically outgrown almost everything and decided she no longer likes anything plaid.
On the first day of school she had her outfit all ready to go so that was easy. But then the next day I noticed she finished breakfast, announced she was going to her room to get dressed, and came out ten minutes later wearing something that passed as acceptable.
(Sure, it's probably not what I would have picked but I'm done climbing that mountain.)
Not only that, she'd even managed to put her hair in a side ponytail with a bow all by herself.
What is happening?
I thought maybe it was a fluke. A one time thing. But she's done it every day this week.
Which is so much better and less stress-inducing than our old method of her asking me to pick out something just so she could reject it. I think she's finally realized that maybe you shouldn't make your mother want to drink before 8 a.m.
We'll see if it lasts.
Anyway, here are a few things I've found this week: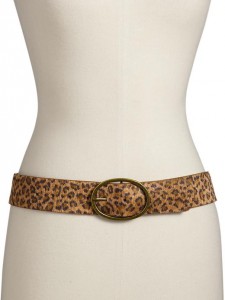 I saw this in Old Navy and it is just perfect. A good leopard print. I can totally picture it with some colored jeans and a denim shirt. Or maybe around a cute tunic of some sort.
I like this. It's a little Joseph and his coat of many colors, but it's fun.
This is just red and fun. And red.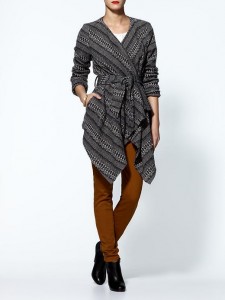 Why am I looking at stuff like this when it's 100 degrees outside?
5. sunset in the fall cardigan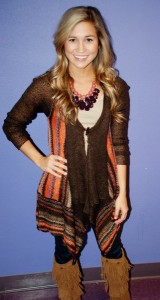 And this. But it might be really cute around Thanksgiving when the temps plunge into the 60s.
I love these Lenny and Eva bracelets. And the one pictured above is really special because all profits go straight to World Vision.
But there are tons of other options and colors and styles. I don't know how I'll ever decide what I want.
I adore this tunic. I would like one in every color.
8. rockstar super skinny jeans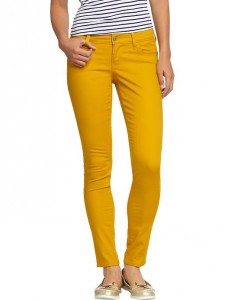 My friend Steph told me one of her friends told her about these jeans. They're inexpensive, come in a ton of great colors and are the perfect way to enjoy the colored jean trend without a big investment.
But a warning. The pockets aren't very flattering so you may want to only wear them if you're wearing a longer top. However, I tend to think that's a good rule of thumb for skinny jeans in general.
9. maxi skirt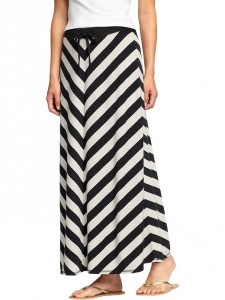 I'm a fan of the maxi skirt. Especially when they're made of cotton and comfortable and you can throw them on and look like you put some effort into your appearance.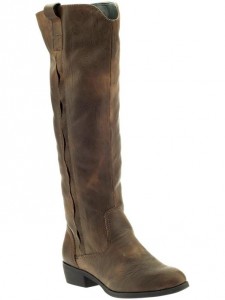 If you're looking for a cute boot that's reasonably priced, these may be it.
That's all for today.
Y'all have a great Friday.