When you were in high school did you ever get a plain white Fruit of the Loom t-shirt, splatter paint all over it, and then write all kinds of random things on it with puffy paint pens?
This post is pretty much going to be like that. A big mess and all over the place because I guess the hallmark of the last week of summer is that my brain is all over the place.
(Sidenote: I realize that unless you went to high school in the late 80's you probably never made a shirt like this. My friend Jodi and I made many of them, including special ones that we wore the last day of our senior year. I don't even know.)
(Also, we thought it was hilarious that we drove her dad's truck, complete with a camper, that same day.)
(All I can offer by way of explanation was that this was during the same decade people regularly posed for portraits with a large wicker throne-like chair.)
Anyway, last night was one of those nights where I just couldn't sleep. I had a million thoughts running through my brain, none of which were actually productive. And when I finally dozed off I dreamed that I decided to try Bikram Yoga for the first time. In case you don't know, Bikram Yoga is that hot yoga where they keep the room at 100 degrees while you stretch and kick and do downward dog or whatever.
In my dream I walked in the room and began doing the stretches to the best of my ability and then a siren went off and the instructor announced it was to let us know that the world was ending. Which, given my distaste for extreme heat, seems about right. Now I feel completely justified in never trying hot yoga because what if that dream was a warning? I feel like it's become my duty to avoid hot yoga to protect the world.
I can't apologize enough for reaching the point where I'm telling you about my dreams. Because you know what no one ever says? "Please tell me what you dreamed last night. It will be so fascinating."
In non-dream events, I spent most of the day cleaning out Caroline's clothes in an attempt to create some sort of organization before school starts and we have to come up with a daily wardrobe. It's a rare day that she doesn't just throw on running shorts and a t-shirt, but I felt like it was time to weed out our t-shirt inventory because some of them were starting to veer into dust rag territory.
Later on I dropped Caroline off at soccer practice and went to meet Gulley and Leslie to do a little shopping for new jeans. We spent the better part of three hours shopping. Gulley bought a cute jacket, I bought a pair of booties, and Leslie didn't find anything. None of us bought jeans. Which was the original reason we ventured out. But sometimes you have to kiss a lot of denim frogs to find your prince.
Then I came home and turned on Friends. And it was the lobster episode. "He's her lobster!" I don't know that I could pick just one episode as my favorite, but that one is close to the top.
Oh and one last thing before I (thankfully) wrap this up.
Caroline's sweet friend Sadie came over Tuesday night to hang out and eat dinner. They've been friends pretty much since birth. In fact, I found this precious picture of the two of them the other day. They were about four.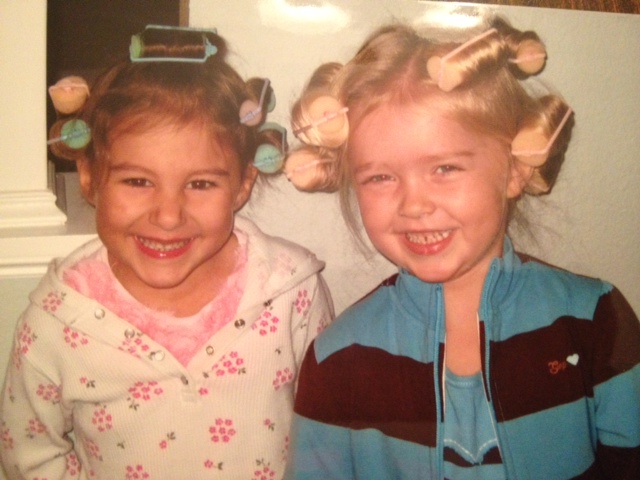 And this was them on Tuesday night.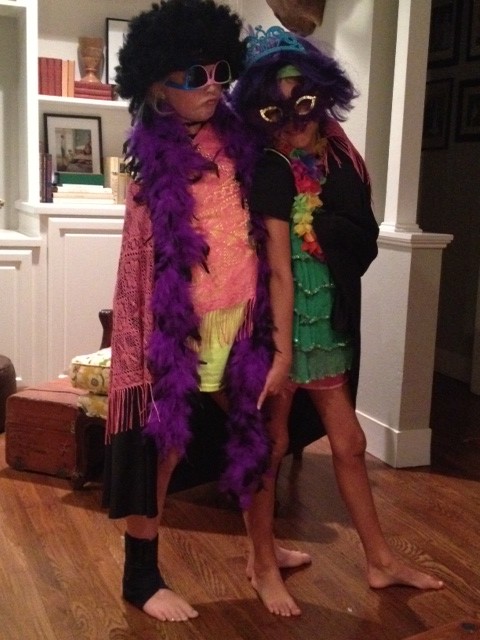 It makes my heart happy because there's nothing like a forever friend. They're each other's lobster.