Oh y'all totally came through for me on the sheet information. My people here at Big Mama, Inc. are compiling the data and weighing the merits of percale versus sateen.
And let me just say that part of the reason this country is great is because you can buy great sheets at the same store that sells toilet paper by the case.
God bless America.
On Wednesday morning, Caroline informed me that she missed her school and would like to go see all her friends. I remembered that the school director told me they would take drop-ins during the summer so I called and asked if Caroline could spend Thursday at school. She said they would love it.
So, my social butterfly spent the day at school yesterday catching up with all her friends and discussing the upcoming presidential elections, gas prices, and Barbie Mariposa.
Suddenly I found myself with an entire day of freedom looming before me. I had no idea what to do with a day that didn't involve the pool, multiple games of Candyland, or cutting out a peanut butter sandwich in the shape of a butterfly.
But I knew enough to know that I should cherish every moment.
Naturally, I went shopping.
And to express my gratitude for all the valuable bed linen information y'all shared, I will now share the wealth of bargain fashion I discovered yesterday.
I didn't actually buy all these things because I value my marriage and don't really want to look for a new place to live, however, I did buy some of them because marriage is about compromise.
Plus, hunting season is rapidly approaching which means P will be spending some coin here pretty quick. I don't really understand how anyone needs that much camo or ammunition, but he doesn't understand why I need multiple pairs of shoes in the same color.
It's our differences that make us stronger.
I believe that I will share my finds in a list format because I enjoy a list.
1. About two months ago, I saw this Gap skirt. It was cute, ruffled and came in an array of bright colors. It was $39.99.
I actually called Gulley from the dressing room to tell her it was cute, but not for $40.00 (let's call it what it is, Gap). At that time I told her I'd buy it if it went on sale for $20.00.
Yesterday, I bought it and paid EIGHT AMERICAN DOLLARS AND FORTY-TWO CENTS. I almost bought another one just to use as a dust cloth.
Don't let the online prices fool you, Gap is having a huge sale right now with an additional 25% off already low prices. It's just madness.
2. While I was at Gap, I also saw these white jeans. They were normally $49.99 and are on sale for $24.99 with an additional 25% off. If I was any good at math I could tell you exactly how much that makes them.
CHEAP. That's what they are. CHEAP.
3. From Gap I headed to Banana Republic. They had this darling short-sleeve trench coat on sale. It was originally $98.00 but is now $42.99 (otherwise known as $43.00).
4. I can't tell y'all how long I have admired these shielded sandals. They come in bright summer colors and are now just $39.99.
5. I actually bought these modern wide leg jeans a month ago and while I didn't pay full price, I didn't get them for $41.99 (seriously? $41.99? What kind of pricing system is that?)
Banana Republic jeans don't always fit me right, but I love the way these fit. Plus they have a lot of stretch which helps them keep their shape and helps hold my stomach in after I've binged on Dreyer's Peanut Butter Cup ice cream.
6. This Singin' Robin dress is so darling. I love dresses in the summer, especially ones that you can just throw on flip-flops with and go out to broil in the heat.
7. It's hard for me not to love something that's called the Way We Were top.
Memories. They light the corners of my mind. Misty, water-colored memories.
Could it be that it was all so simple then?
8. Okay, this Dragonflies in the Sky Shift isn't on sale, but I love it so I just had to share it.
Since I didn't actually try it on, I'm not sure how long it is but I think probably mid-thigh. It would totally work with jeans or maybe leggings.
I should have tried it on, but then I would have been powerless to resist its dragonfly charms.
9. Forever 21 (oh the irony) had these teardrop chandelier earrings.
They come in a bunch of different colors, add a little pop to an outfit and are only $4.80.
10. I also found three really great shirts at Forever 21 and I will lump them all in at #10 because I don't want to end up with a list of twelve things. It would just bother me.
I loved this Floral peasant top , this paisley v-neck tunic, and this Ashley eyelet tunic.
Even if you don't consider shopping to be a recreational sport like I do, now is the time to hit the stores. Everyone is clearing out summer merchandise to make room for all the fall things and you can find some incredible deals.
Some might even say they are Cheaper Than Dirt!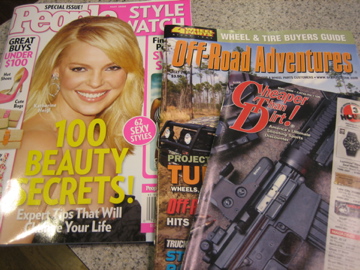 Y'all have a great Friday!