***The giveaway is now closed and the winners have been chosen at random and notified by email! Thank you!****

Random Integer Generator
Here are your random numbers:
404 1483 763 519 831

To say I have been overwhelmed with your response to Nobody's Cuter Than You is the understatement of the year. In the last two days, I've laughed and I've cried and I've had to put my head between my knees to keep from blacking out.
I cannot thank you enough. Seriously. You are the absolute best and I am so grateful.
I thought many of you might wonder what an author does on the day her new book releases. Well, I went to Walmart and bought a new iron, ironing board and carpet deodorizer, along with a copy of my book.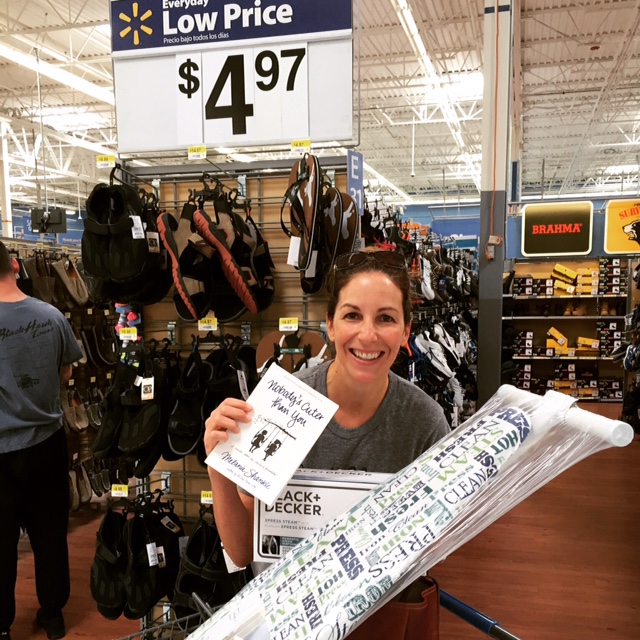 Don't hate me for the glamour in my life.
And, not to rub it in, but then I came home and actually used my new iron and ironing board and also ate leftovers for dinner, vacuumed my rugs and did four loads of laundry.
But one of my favorite things all day was to watch the pictures my friend Debbi posted on Instagram using a little photoshop magic. They are masterpieces.
Obviously we had Ron Burgundy because he's kind of a big deal.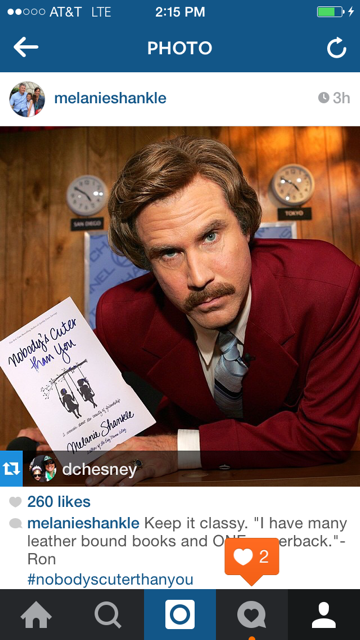 Johnny Manziel loved it.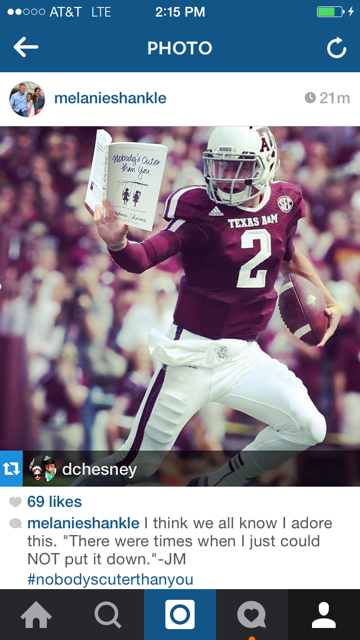 And of course Coach Taylor had some inspirational words to share.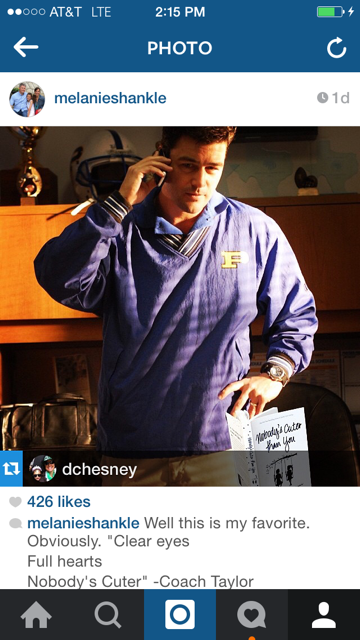 Lucy and Ethel couldn't get enough of it.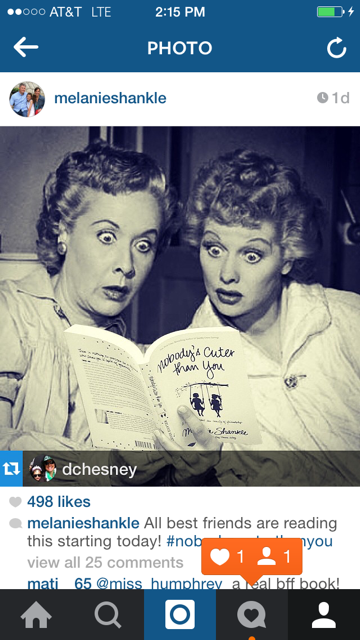 And even Kate and William got some reading in before Baby #2 gets here.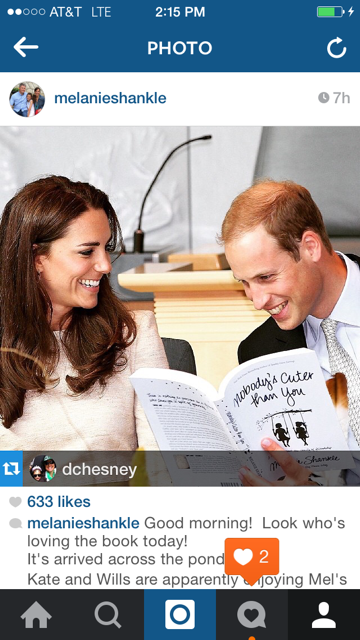 Plus, you know Mabel had to write a haiku.
Finally, Piper summed up all of our feelings at the end of the day.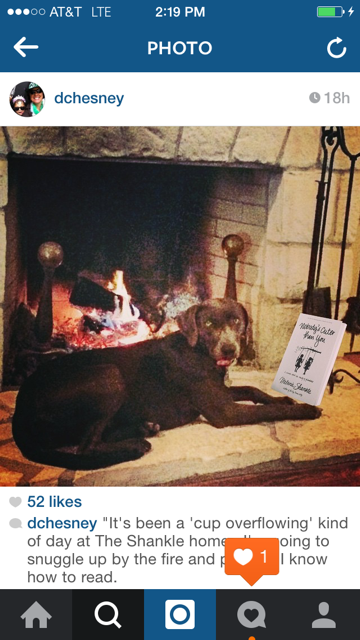 She also ate half of a cake I left on the countertop but asks that we not focus on that indiscretion since at least she didn't eat my book like her sister did.
Anyway, as a way of saying thank you for such a great launch day and to give you a chance to have a fun day with one of your best friends, my publisher and I are giving away TWO $200 gift cards to two of you to Spafinder.com so that you and one of your girls can go get a massage or pedis and manis or facials or whatever $200 will get you for a day of beauty in your town these days. You'll also get a signed copy of the new book.
All you have to do is leave a comment on this post for a chance to win. Maybe you can tell me something you love about your best friend. I'll leave comments open until Sunday, April 12 at 6:00 p.m. and then choose two winners at random.
ALSO, in case you aren't one of the two winners chosen, I'm giving away THREE jars of my very favorite ever Julia body butter from Hummingbird Farms along with three signed copies of my book to three of you. My dear friend Debbi owns Hummingbird Farms and she developed this line of products many years ago and I am not kidding when I tell you I might be addicted to it. You will hate all other lotion once you use it.
So go ahead and leave a comment for a chance to win. I'll notify the winners by email on Sunday evening. Thanks again for all the love and support and encouragement. Y'all make this so fun.
Also, if you're having trouble finding the book online or in stores right now, you can find it here at Barnes & Noble (free shipping when you order $25 or more so get one for you and two for a friend!), here at Christianbook.com, here at Family Christian, and here at Parable.  And of course you can always just download it on your Nook or Kindle or iPad or whatever fancy thing you might own.
Thank you so much!