So before we get to the fashion portion of the day today, I wanted to let you know about this: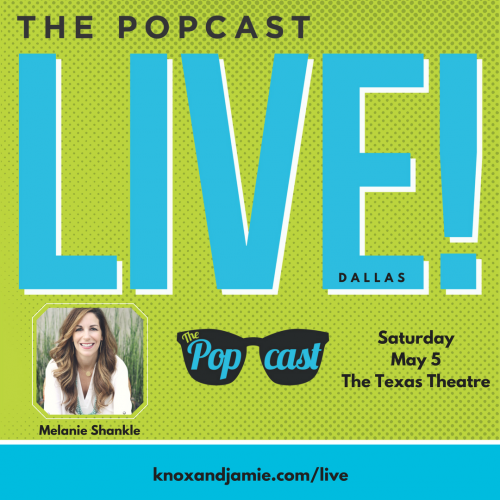 I don't want to say I basically begged Knox and Jamie to let me be their special live guest at the Popcast Live in Dallas on May 5th, but only because beg sounds desperate. But it's true. I love listening to Knox and Jamie talk every week about all things pop culture and I cannot wait to be with them in Dallas for the live show. There are still some tickets available here, but they're going fast so you may want to jump on it if you want to be there to hear Knox do his wheezy laugh and what Jamie has to say when she's unedited.
Now for the cute things I found this week: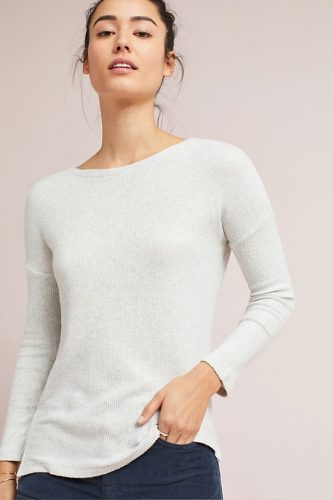 I featured this a few weeks ago and now it's on sale for $49.95 plus an extra 25% off, which makes it even better. I'd already bought the silver, but I went ahead and bought the blush color as well. It serves the same function as a long sleeve t-shirt but it's much softer and warmer, yet still feels light.
I bought the medium because I wanted it to be a little longer and looser and I can wear it with leggings. But the small would have worked if I wanted it a little more fitted. It's personal preference.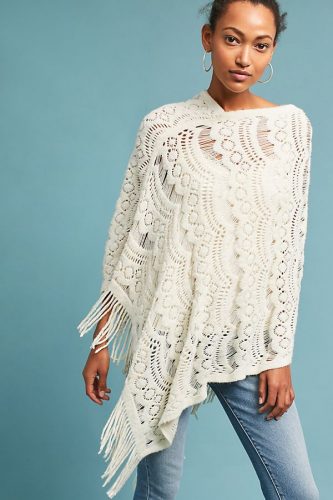 This is another piece I've shown before but it's on sale for $59.95 plus an extra 25% off. I think it's so pretty and a great transition piece for spring.
3. concentric circles necklace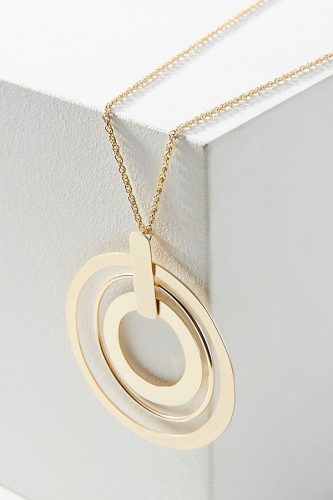 I saw this in the store and loved it but didn't want to pay full price. It's on sale for $29.95 plus an extra 25%.
4. free people laguna thermal top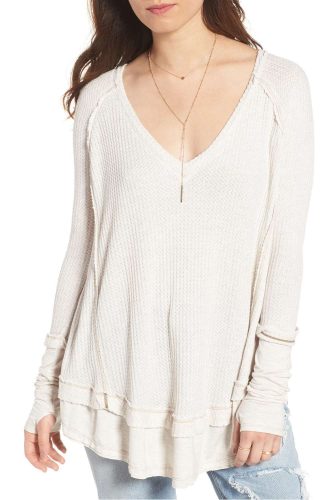 This is such a soft, comfortable top. It goes with everything from jeans to leggings and it's 40% off and now $40.80 It also comes in gray, teal and black.
5. free people by your side sweater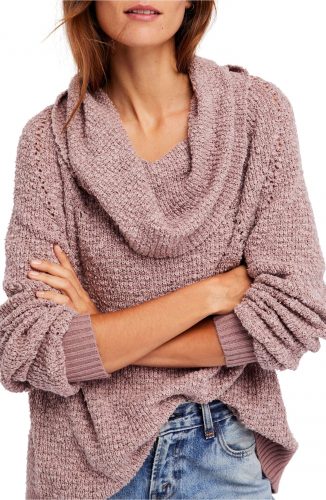 This sweater is finally on sale. It also comes in cream. It's 40% off and now $76.80. I love that it's a cowl neck but a lighter weight than a normal sweater.
6. rainbow striped oversize sweater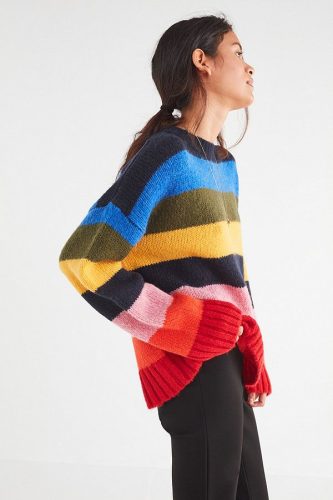 I realized that my closet tends to default to either black or things with a lot of color. I realize this sweater is a little bright, but I think it is so cute.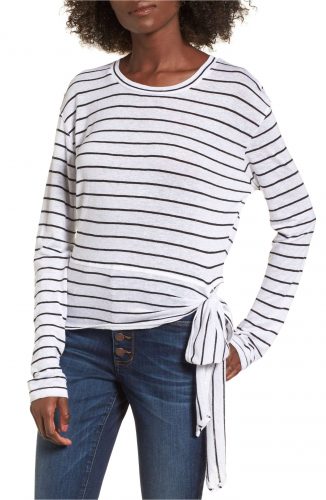 The reviews say this runs small so you may want to order up a size. I love the stripes and the tie.
8. lanna dress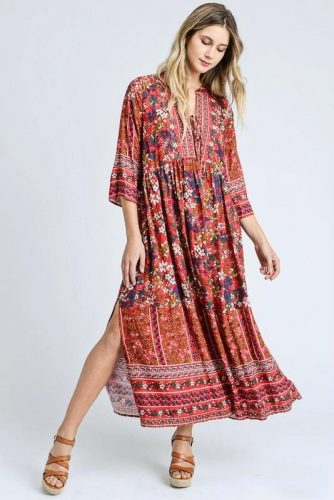 I really like this. It just seems like it would be the perfect thing to wear during the spring and summer when you want to look put together but it's also hot enough that you don't want any fabric to touch your body. This would fall under "colorful items I am drawn to".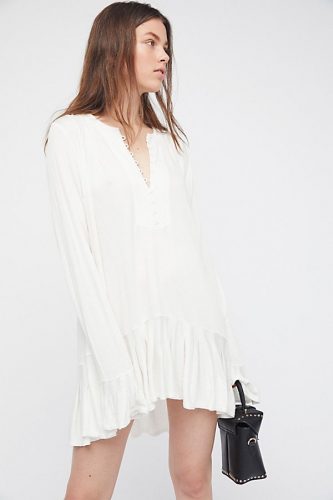 I've been waiting for this tunic to come back in stock and today is the day. I bought it in black this fall and love it. It's super soft, the perfect length to wear with leggings and has the cutest cuffs on the sleeves. I adore it so much that I'm tempted to buy it in the white, also.
For sizing reference, I bought mine in the XS and prayed it would fit because that was the only size left at the time. And it turns out that XS was perfect because Free People stuff always runs large.
10. tretorn perforated platform sneakers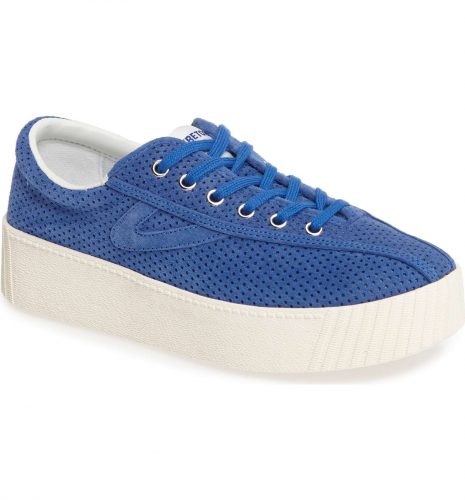 I am so in love with all the cute sneaker options that it's hard to make a decision on which ones I like the best on any given day, but these platform tretorns are my fave this week. They come in several color options but I love this blue.
That's it for today.
Have a good Friday.